Aurora Energy Resources: a Ferrari-loving oilman bets on fracking
/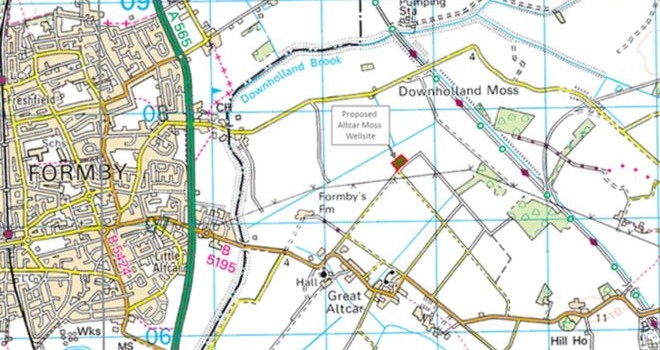 The Aberdeen-based company Aurora Energy Resources holds four licences to explore and frack 110,000 acres in the north-west of England. Work has already included seismic testing in Formby and across south-west Lancashire. Plans were announced earlier this year to drill and frack two wells near the village of Great Altcar.
This has provoked criticism and resistance from local residents. You can read their concerns over the risk to the environment and community of the area on the Frack Free Formby and Moss Alliance websites. For information on the damage caused by fracking, including water pollution and climate change, see our report To the Ends of the Earth.
Like other fracking companies, Aurora claims its work will bring investment and economic benefits to the local community. If the explorations are successful and they start fracking, no one doubts it will bring a cash bonanza. But it is the people behind the company who will benefit, not those living in the area. An investigation by Corporate Watch has found Aurora's owner is using tax havens and complicated financial structures to keep as much of the profits for themselves as possible.
We put all the points below to Aurora for comment or clarification but they said they would not provide a response.
The Ferrari-loving oilman
Aurora is controlled by oil millionaire Larry Kinch, who owns over two thirds of shares in the company. Kinch is no stranger to the exploitation of fossil fuels: he made his fortune from North Sea oil. He worked as an engineer for firms including Shell and BP from the mid-1970s, before founding Petroleum Engineering Services, an Aberdeen-based oilfield equipment and service company in 1985. He grew the business over the next fifteen years then sold it for a tidy £111 million to Halliburton, the notorious US oil services multinational. Kinch's share of the sale was £25 million, according to the Sunday Times.
But this was dwarfed by the profits from Venture Production, the oil company he co-founded in 1997. After over ten years of oil production in the North Sea, Venture was snapped up by energy giant Centrica for £1.3 billion. Kinch is estimated to have personally made £92 million from the deal. The Sunday Times Rich List puts his fortune nowadays at £90m.
That success helped him buy a 50-acre estate, fancy cars – there's at least one classic Ferrari in his garage – and garnered him an honorary degree from Aberdeen's Robert Gordon University in 2006. It also gave him lots of cash to exploit new opportunities in the fossil fuels business. In 2009, he founded Aurora.
Cashing out
While Kinch owns most of the company, Aurora is run on a day to day basis by Managing Director Ian Roche. Trained as a geologist, Roche stands to gain significantly if Aurora becomes successful – and his pay packet suggests the plan is to sell Aurora and its exploration licences if, or when, they find the fracking opportunities they are searching for. Documents filed at Companies House show Roche – as well as fellow directors Nicola Hamilton, Margaret Stoddard and Chairman Ken McHattie – collectively own over 12% of the company's shares.
However the Aurora company accounts show Roche also has "options" on shares worth about 10% of the company. He can only get his hands on them if Aurora is sold, listed on a stock market or if it sells its licence in the next six years. In January this year those options were valued at £5.8m but they would increase significantly in value if the company's explorations are successful. The clear incentive therefore is for Roche to build the company up to be sold at some point in the future.
The major beneficiary in such an event, of course, would be Larry Kinch, who will be hoping for another payday like those he has enjoyed in the past.
From Aberdeen to Formby, via Jersey
Although Kinch lives in his Westfield Lodge estate in Milltimber, on the outskirts of Aberdeen, he owns his stake in Aurora through a complicated network of trusts and offshore holding companies based in tax havens. Kinch owns the Aurora shares through his – or possibly his family's – trusts. Their location is not disclosed but according to company records, they are managed by LJ Capital Ltd and Quadrangle Trustee Services Ltd, subsidiary companies of Isle of Man-based offshore finance firm LJ Management.
However before any money paid out by Aurora gets to the Kinch trusts, it will first go through shell companies registered in tax havens. Companies House records show Aurora's immediate majority owners are Jersey-based APL1 Aurora Holdings Ltd and APL2 Aurora Holdings Ltd. Records obtained by Corporate Watch from the Jersey Financial Services Commission show the APL Holdings companies are owned by more Jersey-based companies.
Thanks to being registered in Jersey rather than the UK, these companies will not pay tax on any dividends they receive from Aurora, and will avoid capital gains tax on any future sale. It is impossible to know the final tax savings that could be made by Kinch or his trust.
New backers needed?
In addition to Kinch and Aurora's management, Aurora's owners also include German company Bergenoil AG, which has a 4% stake, and an as-yet unknown investor who bought just under 8% of the company for £4.4 million in January this year.
Aurora needed this new investment as their cash levels fell from £3 million in 2015 to just £160,000 at the end of 2017, after the company lost £2.8 million in the previous two years, according to accounts filed at Companies House.
It is not a particular surprise that the company is losing so much money at the moment – it hasn't yet started producing anything after all. But building the road access, well pad and drilling for the necessary wells will not be cheap and Aurora may need to source further investment. If Kinch is unwilling to put more of his own money into the company, new investors will have to be sought, providing those looking to stop the project with more targets to focus on.