Barclays Stockbrokers facilitating investment in arms trade
/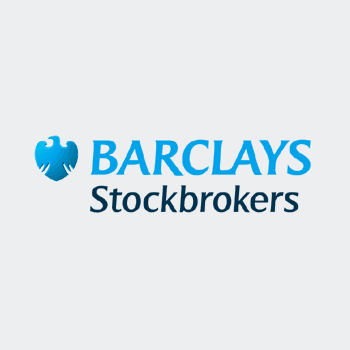 [responsivevoice_button]
Barclays Bank claims that it is "not an investor in the defence industry" (defence is the euphemism the industry uses to avoid talking about trade in weapons). However, the bank profits from investment in the arms trade through providing its Barclays Stockbrokers service, which facilitates the buying and selling of shares, including shares in arms companies. In one of the options offered by Barclays to its UK customers the bank advertises that: "Barclays Stockbrokers will hold your assets on your behalf". According to the Barclays Stockbrokers sales team the bank allows its customers to invest in any company they wish in "up to 18 different markets". Barclays Stock Brokers' customers are able to trade in whatever company they like, regardless of Barclays stated ethical policies.
When Barclays customers buy shares through Barclays Stockbrokers' Marketmaster and International Trader platforms share certificates are held in the name of Barclays PLC, who are the nominee for the shares while the customer remains the underlying shareholder.
Making a mockery of Barclays ethical policies
During this Summer's Israeli attacks on Gaza, Barclays Bank came under strong criticism for its shares in the arms trade. In response the bank issued a new policy on investments in the defence industry and issued a statement responding to concerns raised by campaigners.
Barclays claimed in their statement that, since the sale of Barclays Global Investors, they were "not an investor in the arms trade":
"Allegations that Barclays is an investor in the defence industry are simply untrue. Barclays is not an investor in the defence industry."
The bank's policy went on to state:
"The Barclays group provides financial services to the defence sector within a specific policy framework. We assess each proposal on a case by case basis and legal compliance alone does not automatically guarantee our support. The status of the exporter and the importing/exporting country, the nature of the equipment, its likely use and the potential for it to be sold on are all considered as part of the assessment process.
"The aim is to ensure that defence exports financed by Barclays are not used by foreign authorities either to oppress their own populations or to support unjustified external aggression."
Despite this, Barclays PLC is still named as a shareholder in some of the world's largest arms companies (see table below), including a massive 4.25% holding in BAE Systems. According to a media officer for the bank these shares were "almost certainly" not proprietary shares, meaning that Barclays was not investing its own money in the arms companies. Instead he said that this was "money invested through nominee accounts by Barclays Stockbrokers customers."
| | |
| --- | --- |
| Arms company | Percentage of shares in the company of which Barclays PLC is the named shareholder |
| BAE Systems PLC (UK) | 4.25% |
| Meggitt PLC (UK) | 0.45% |
| General Dynamics (US) | 0.13% |
| General Dynamics UK Ltd | 0.12% |
| Raytheon (US) | 0.16% |
| Caterpillar (US) | 0.21% |
| Exelis (US) | 0.1% |
| Boeing (US) | 0.16% |
Barclays are also the named shareholder for 1.11% of the shares in Sodastream, an Israeli company whose main production facility is in the Israeli settlement of Mishor Adumim.
Morally bankrupt
Barclays are trying to brush off public anger about these share holdings by claiming that they are simply held on behalf of Barclays Stockbrokers' customers and the bank does not determine where customers invest their money. However the bank is profiting from providing the service. According to Barclays Stockbroker's customer service department the fees for Barclays Stockbrokers' services include a charge of up to £75 commission for buying or selling shares, a currency conversion charge for trade in shares on foreign markets of 1.5% and a £7.50 charge for automatically reinvesting cash dividends.
Barclays have the power to prevent their customers investing in the arms trade by not facilitating the purchase of shares in arms companies through Barclays Stock Brokers. By continuing to profit from enabling these investments they are making a mockery of their own stated policies on investment in the arms trade.
Shareholdings in Elbit
Barclays PLC is the named owner of over 50,000 shares in Elbit Systems. According to the bank these shares are almost certainly held for Barclays Stockbrokers customers
Elbit is the manufacturer of the Hermes series of drones, currently used by the Israeli air force. During the most recent Israeli attack on Gaza, in which 2,168 Palestinians were killed, over 800 drone strikes were carried out by the Israeli military. In the previous major attack in 2012 the majority of those killed, 201 out of 255, were killed by drones.
The number of deaths (as a proportion of total deaths) caused by drone strikes has been increasing. The Gaza based Al Mezan Centre for Human Rights provided Corporate Watch with these shocking figures for the years 2000-2012:
| | | |
| --- | --- | --- |
| Year | Total recorded number of people killed by Israeli attacks in Gaza | Number of people killed by Israeli drones in Gaza (% of total) |
| 2000 | 123 | 0 (0%) |
| 2001 | 243 | 0 (0%) |
| 2002 | 472 | 0 (0%) |
| 2003 | 398 | 0 (0%) |
| 2004 | 646 | 2 (0.3%) |
| 2005 | 99 | 0 (0%) |
| 2006 | 534 | 91 (17%) |
| 2007 | 281 | 98 (34.9%) |
| 2008 | 769 | 172 (22.4%) |
| 2009 | 1058 | 461 (43.6%) |
| 2010 | 72 | 19 (26.4%) |
| 2011 | 112 | 58 (51.8%) |
| 2012 | 255 | 201 (78.8%) |
The fact that Barclays share in Elbit may be held on behalf of Barclays Stockbrokers' clients doesn't get Barclays off the hook. In agreeing to purchase the shares in Elbit on the behalf of their customers the bank is ignoring the war crimes being carried out against people in Gaza using Elbit's drones. Barclays have the power to refuse to purchase shares for their clients in unethical companies like Elbit.
The Palestinian civil society call for Boycott, Divestment and Sanctions demands action to persuade the investors in companies complicit in Israeli militarism to divest their shares. It is important that campaigners keep up the pressure on Barclays and force them to stop enabling investment in Elbit and other arms companies.