Barnardo's recruiting new PR officer to counter bad publicity
/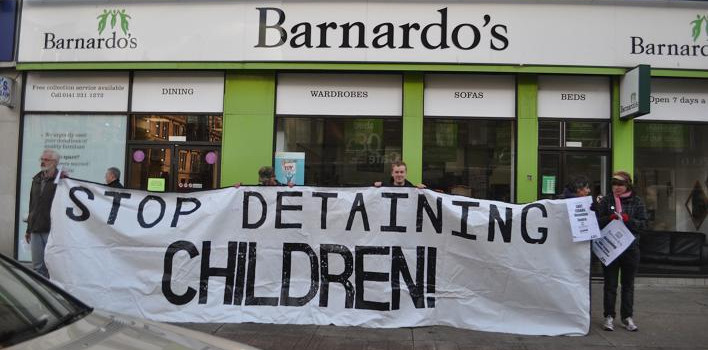 [responsivevoice_button]
It seems Barnardo's is starting to feel the heat caused by the bad publicity and the ongoing campaign against its involvement in Cedars, the migrant family detention centre near Crawley, Sussex, run by G4S. The children's charity is recruiting a new 'media officer' to join "our busy national media team" and "actively contribute to the promotion of Barnardo's work and its profile as the expert voice on children's issues." The lucky candidate (or unlucky, perhaps) will be paid £28,922 – £35,784 per annum, plus £1,773 Outer London Weighting (OLW).
The job description, posted on the Guardian Jobs website, states: "As Media Officer, you will take a lead responsibility for specific areas of media work on key areas of Barnardo's policy, campaign and fundraising work – developing innovative media plans, producing creative stories and writing compelling copy. You must regularly report and evaluate media coverage, establish contact with, and maintain strong relationships with journalists, editors, researchers and programme makers at all levels of the media."
Campaigners argue that Barnardo's involvement in Cedars, officially described as 'pre-departure accommodation', is utilised by the government and G4S to legitimise the continued use of detention for children, which the government promised to stop doing in 2010 (see here for more details).
At previous protests at Barnardo's HQ in Barkingside, Essex, and its charity shops across the country, Barnardo's press and PR staff have done a poor job of 'engaging' with protesters and local and national media covering the story.
If you would like to help Barnardo's counter the reputational damage caused by its involvement in child detention, we encourage you to apply for the post. The closing date for applications is 29 August 2012.