Business-to-Business Sources
/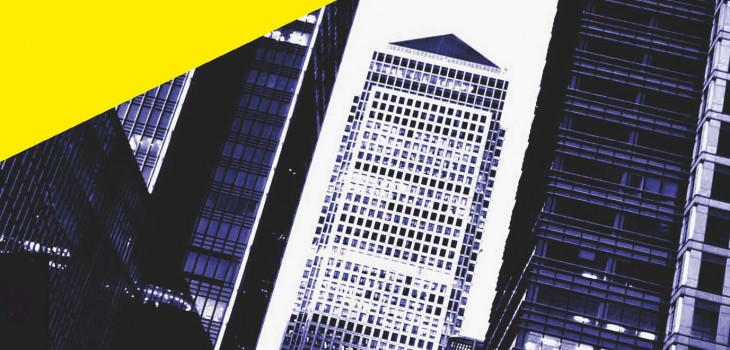 This post is part of Investigating Companies: A Do-It-Yourself Handbook. Read, download or purchase the whole book here.
[responsivevoice_button]
Providing news, analysis and information on companies and the market is itself a very profitable market. If you are following a particular company or industry, you can get lots of useful information from business sources that you won't find in usual news sources, such as details of a company's ownership and financing, its business model and plans for the future.
Don't forget though that their target audience is business people who are more interested in a company's revenue and profitability than the social and environmental effects of its operations (unless, of course, they affect its profitability!). When we use these sources at Corporate Watch, we're usually more interested in the facts they contain, rather than their analysis or estimations. Some of it may be useful – with analyses of companies' financial positions often revealing what a company's PR would prefer to ignore – but don't assume all that you read from these organisations is correct. The generally positive analysis of banks published by the majority of corporate analysts just before the financial crisis is just one example of the lack of objectivity often provided by corporate analysis sources.
Remember that corporate websites store information about you by using cookies (see section 1.6). Sites which offer free registration or free trial subscriptions are harvesting email and postal addresses to use in future marketing.
SPECIALIST BUSINESS MEDIA
As well as news and market updates, most of these outlets provide company profiles, financial information such as turnover and profit, number of employees, names of directors, areas of business, share price and so on.
The Financial Times remains the best way to keep up with developments in the corporate world, its preoccupations and peccadilloes. You can only read a limited amount of content for free online.
Other useful business newspapers, broadcasters and websites include Reuters, Bloomberg, CNBC, Wall Street Journal, Business Week, International Business Times, Forbes and the MorningStar and efinancialnews websites.
ONLINE DATABASES
OpenCorporates is a freely-accessible site listing companies from around the world including their filings with Companies House and equivalent registry bodies in other countries. It pulls data from various other government departments so is good for keeping tabs on public sector contracts won by companies or regulatory licences they have been granted.
The DueDil and Company Check websites both contain freely accessible summaries of millions of company accounts and other details registered with Companies House. DueDil has a corporate structure mapping feature that can be very useful for visualising a company's subsidiaries, parents and the overall corporate group it is part of.
The London Stock Exchange website has brief profiles on the companies listed on it and provides latest market news and updates, with lots of information on share trading, both present and historical. It shows significant changes in share holdings, which can be used to identify major shareholders in a company. You can also find details or share transactions through the National Storage Mechanism, which is administed by MorningStar.
The rest of the databases below are very expensive to access, but they contain information that it is hard to get anywhere else. Some have details of publicly-listed company shareholders that you can't get through Companies House or free business websites, for example. However, most offer a free trial, which often allows you to access a decent amount of content for a limited period. They'll only give these out to people they think are likely to pay for the full service though and will usually phone you to discuss what you want to use them for.
You can access some, such as Orbis or Fame, at bigger public libraries or copyright or business libraries (see section 1.3). If you're a student – or know one – you may be able to use Athens or other academic logins. Industry bodies like the Institute of Directors give their members access to a lot of the websites below and most corporate media groups will also subscribe to them.
Orbis covers 120 million companies worldwide and includes comprehensive lists of shareholders, corporate structures and lots of other very useful information. Fame is limited to UK and Irish companies.
Bureau Van Dyke, its Belgium-based owner, also produces the Fame and Amadeus databases that specialise in companies in the UK and Ireland and Europe respectively. The Zephyr database describes itself as "the most comprehensive database of deal information". Updated hourly, it contains information on mergers and acquisitions, stock market listings, private equity and venture capital deals and rumours.
Information on the ownership of publicly-listed companies worldwide. Claims to hold details of stocks held by 28,000 institutions, 41,000 funds, and more than 400,000 insiders and stakeholders from over 120 countries with daily updates and history from 1999. Also provides analysis of UK share registers.
MORNINGSTAR COMPANY INTELLIGENCE
Claims to provide detailed information on more than 500,000 private companies including in-depth biographical facts on more than 42,000 active and former directors and officers including their hobbies, interests, direct connections, and remuneration; financial data from annual reports and company announcements; the latest regulatory news; and company key dates and ratios. Contains the old Directory of Directors publication. No relation of the left-wing newspaper!
Designed to "provide bankers, private equity and venture capital professionals, lawyers, consultants and academics with market news and quotes, plus comprehensive reference data to monitor changing market conditions and to gain important insight into a company, industry or event."
Another Thomson Reuters' site, LoanConnector, lets you track loan and bond transactions around the world. Includes the DealScan service.
Part of the Reed Elsevier corporate group, online database designed for legal, risk management, corporate, government, law enforcement, accounting, and academic markets. Claims to have information on 80 million companies, 80 million business executives and 1,000 industries.
"Credit information" company that provides credit reports on more than four million UK companies through its website. Could be useful if you think the company you are looking at is having financial troubles.
International shipping online database based in the US and the Virgin Islands. Can be useful for tracking the movement of goods around the world.
Now predominantly online, OneSource provides information on businesses, industry and executives to "make business professionals more effective and productive in completing their critical daily tasks".
DIRECTORIES
Bigger public libraries will usually have the print versions of at least one or two of the directories below. Most are now accessible online but are very expensive. Many directories start with a guide to using them – reading this guide can save a lot of time. And don't forget the Yellow Pages and the Phone Book still do the trick for most office contact details.
WHO OWNS WHOM
Tells you how more than 7.5 million companies worldwide are legally structured and shows their corporate family trees. The various volumes give details of a parent company and its subsidiaries.
D&B BUSINESS REGISTERS
List all UK businesses with five employees or more, or turnover of more than £250,000, alphabetically by county and town. Also include details of head office and branch information, names of directors, partners or proprietors, turnover, profit and loss, number of employees, net worth and company registration number. Entries are further cross-referenced by industry.
KOMPASS
Provides business information to be used by companies for sales, marketing, research and purchasing. Covers over 60 countries worldwide. For each site listed for a company, it gives broad ranges within which turnover, profit, number of employees fall. Sometimes this refers to the whole company and sometimes just to that specific site. Also tells you the precise(ish) products and services the company supplies.
PENSION FUNDS AND THEIR ADVISERS
Provides financial and contact information for the UK's major pension funds and details of their advisory firms.
WHO'S WHO
Contains autobiographical information on more than 33,000 currently "influential" people. Not a business information source as such but contains lots of CEOs and business people. Note the entries are autobiographical: the information is requested from and provided by those included so it's not going to be the most critical. Some public library logins will get you into the online version. Who's Who in the City does the same as Who's Who but for the city and also contains personal contact details. Who Was Who goes back to 1897 and includes entries on 90,000 people included in previous editions of Who's Who.
CRAWFORD'S DIRECTORY
Includes links between major companies, their management and their professional advisers.
Maintained by the Institute of Directors, a business trade association and lobby group. Allows you to search businesses across the UK by name or type of business. Free access online, but registration is required.
CREDIT RATING AGENCIES
As well as dolling out their (in)famous credit grades, Moody's, Standard & Poor's and Fitch – who together control around 95% of the ratings business – provide lots of information about the companies they are rating, usually for free on their websites, with registration. See section 2.5 for more on credit rating agencies' role in assessing companies' finances.
ANALYST REPORTS
Corporate analysts make their money advising investors on whether to buy or sell a company. They generally specialise in one industrial sector and have detailed knowledge of the companies within that sector and their financial performance.
However, unless you know a sympathetic insider you will have to pay a lot of money to get hold of them. Some reports are available on the web for a price, and the Dialog and Bloomberg Professional websites are worth checking out. Both offer a free trial period – or allow you to buy reports on a one-off basis. Brief free reports can be accessed at the Seeking Alpha website. Many banks, private equity, auditing and accountancy firms also publish some free reports from their in-house analysts.
MARKET RESEARCH
Market research firms gather information on markets, business sectors or the public, which is then sold to companies. They produce guides explaining the main trends and issues in a particular market sector and describe the main companies involved.
Major market research firms include Mintel, Nielsen, Ipsos MORI, Datamonitor, Euromonitor, Keynote, Market Strategies International and MarketResearch.com.
Most continue to publish printed reports or briefings and some libraries have market research publications in their business section. Some are published in journal format and then bound so you'll need to look through the index of the most recent one to find the issue that you need. Most companies publish all their work online, though the more detailed information will usually be paywalled.