Campaigner followed from home by Counter Terror Command
Campaigner followed from home by Counter Terror Command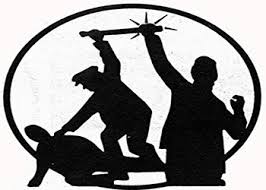 [responsivevoice_button]
An activist involved in the campaign against the forthcoming NATO summit was accosted this morning by anti-terrorism police after being followed from her house. The woman suspects that police were approaching her to ask her to inform on other activists.

A video of the incident can be viewed here or here
Here is a short testimony from the woman, who wishes to remain anonymous.
"I left my house at 8.30am this morning to go to work. When I got to the bus stop nearest my home I heard someone call my name. I looked round and saw a man. He said he wanted to talk to me. I couldn't place him but I said OK and followed him toward a nearby doorway. Then he pulled out a warrant card and said he was from Counter Terrorism Command. He said 'can I have a talk with you about something'. I had my mobile in my hand, I put it on the film function. I said 'yes of course as long as I can film you'.
At this he covered his face with a newspaper and tried to dart off into the road in front of cars through the moving traffic. I followed him still filming. I said 'are you trying to make me a grass'. I chased him down the street. Another man from bus stop started chasing me. He had a paper in his hands, he said 'Excuse me, excuse me can you stop I need to ask you directions'. I think he was one of them too. I chased them to a car, they got in, they stalled the car and I took a photo
I am confident that I was targeted because I am an activist against the forthcoming Nato summit in South Wales and an anti-militarist activist.
What happened was designed to make me feel vulnerable as it was very near my home. Its part of a campaign of harassment against anti-militarist activists organising against the forthcoming NATO summit which has included activists being followed to a public meeting in December 2013 and being stalked on the street by Forward Intelligence Teams in September 2013 (see here)
I think this was an attempt to recruit me to be a grass. I'm aware that similar things may be happening to other activists. I'd like to say to other people who may be targeted in this way that I am aware that its an isolating and uncomfortable experience but, in the strongest terms, I would urge anyone in that position not to put your fellow activists at risk and to let people know straight away because chances are it has happened to other activists that you know and its important that no-one feels like they have to deal with it alone.
Make sure you get legal advice and support from your friends. If you get footage of police harassment make sure you make copies straight away."
For advice on what to do if you are approached in this way see www.freebeagles.org/articles/grass.html
If you want advice contact Legal Defence and Monitoring Group at ldmgmail@yahoo.co.uk or Green and Black Cross at gbclegal@riseup.net.
For more information on the mobilisation against the NATO summit see here