Cancun's mangrove swamp destroyed for building complex
/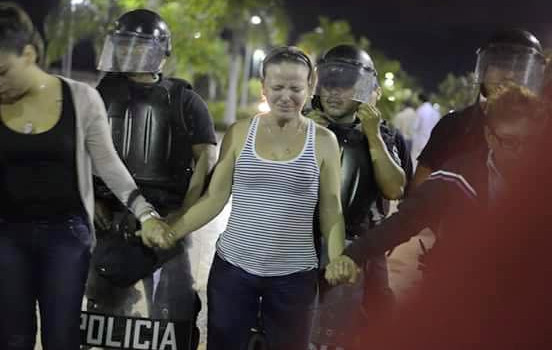 [responsivevoice_button]
An update on Almudena Serpis' previous article on the importance of Cancun's mangrove swamps, and the fight to defend them. The swamps have just been destroyed, in just one day, in order to clear the way to building a tourist complex, as people protest to attempt to save the wildlife.
Crocodiles were buried alive, along with numerous
others
animal species which inhabit Cancun's mangrove swamp, after excavators destroyed it last Saturday. Grassroots
organisation
Save The Mangrove, which had set up camp inside in other to protect the flora and fauna of the area, explained that 200 riot police guarded this operation.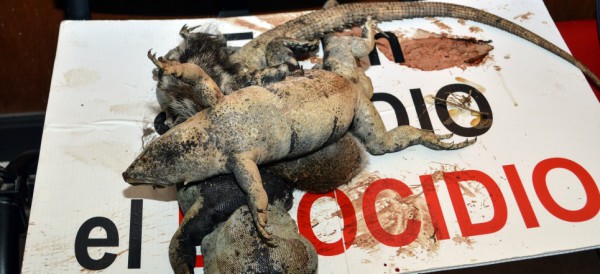 Machinery working round the clock destroyed 90% of Cancun's last wild nature enclave in just one day. The Federal government
authorised
this action, which was carried out together with the Mexican National Fund for Fomenting Tourism (Fonatur). The 57 hectares of mangrove swamp, which are now just rubble, will be destined to become a residential area, a commercial
centre
and a
catholic
church, amongst other plans, in the area known as Malecon Tajamar.
Neighbours, activists, grassroots organisations and NGOs such as Greenpeace Mexico have all signed a petition on the platform Change.org, asking the local government of Quintana Roo to stop this ecocide and cease activity. You can sign the petition here.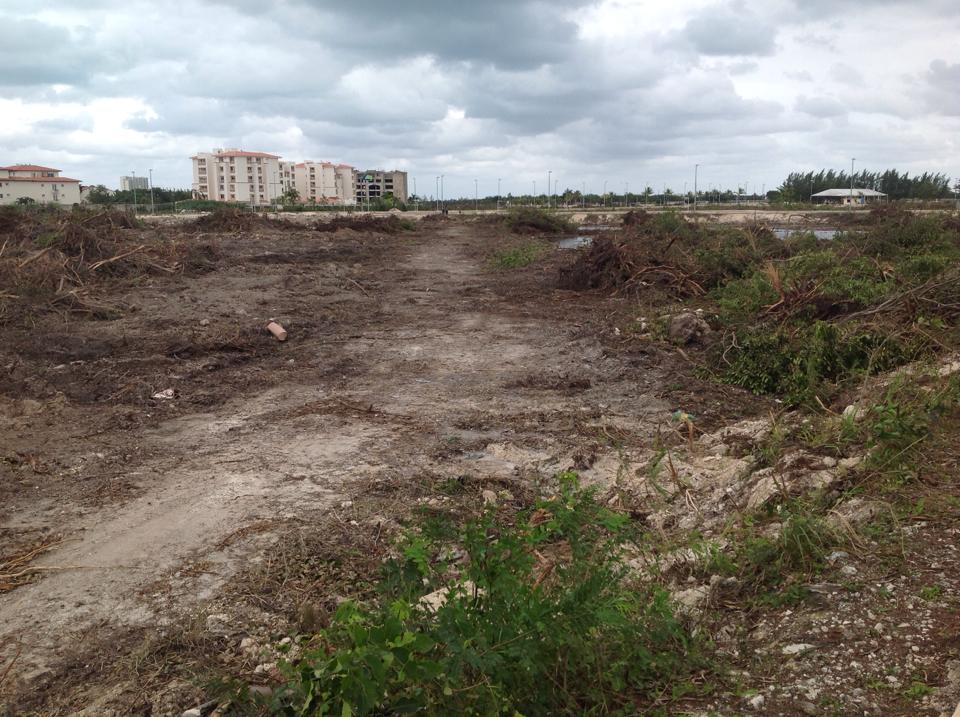 Grassroots
organisation
Save Tajamar Mangrove managed to suspend works on Wednesday after a court hearing dictated the provisional suspension of activities until a home is found for all the animals that are left to die. Activists explained that during the week mysterious looking men had been coming to the area and taking live crocodiles away in black plastic bags.
It seems that the petition has come too late for the swamp, but there are still many stranded animals left and hope that something can be done. Neighbours of Cancun have been protesting in the streets of the city in a desperate attempt to inform the population. There is a demonstration planned for tomorrow in an attempt to join forces and find solutions. In the
meantime
activist guard the area hoping that the court order is respected.
Corporate Watch published a news story last month about the movements of resistance to protect Cancun's mangrove swamp and the importance of such ecosystems.

Almudena Serpis is an activist and journalist who has worked in numerous magazines, newspapers and websites in Madrid, London and Amsterdam, and on assignments with the Ecologist Film Unit. Her research and investigations evolve around social movements, feminism and ecology. She is also a trained nutritionist.
Photo of dead crocodiles: Cuartoscuro/Elizabeth Ruiz
destruction photo of
ground
by Patricia Festa
video of the destruction by PlayGround https://www.facebook.com/PlayGroundMag/videos/1062803353759540/?fref=nf
GIF by Tercera Via Mx http://terceravia.mx/wp-content/uploads/2016/01/20_01_16_tajamar.gif