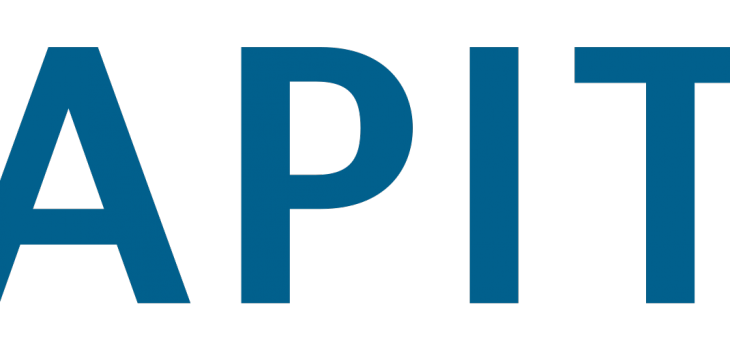 As more public services are privatised, a growing list of contracts and acquisitions are contributing to Capita's rapid growth. Meet the company that collects council tax and TV licence fees, takes Londoners' 999 calls, assesses whether benefit claimants are 'fit for work', holds criminal record and much more.
You can find recent Corporate Watch work on Capita, including a detailed company profile from 2013, in the right hand column of this page.
Click here for Capita's head office and other basic details from the opencorporates website.
There is also lots of useful information on Capita's website:
•Click here for details of their latest profits and other financial results.
•Click here to find out the types of services Capita is currently involved in.
•Click here to find out who Capita's directors and board members are.
•Click here to download Capita's latest annual report and accounts (right hand column).
Click here to read our Investigating Companies: a Do-It-Yourself Handbook to find out how to get the information you want about a company, including how much directors are getting paid, political links and donations, which public services they are running, and how much their owners are making. It also contains a list of general, non-corporate, critical sources and guides to reading company accounts and understanding company ownership and financing.
If you would like a website added to this list, or have any other links or suggestions for this page, please get in touch.
Capita: Lessons from the past
After Margaret Thatcher's privatisation schemes and New Labour's opening up of entire new public sector services to private competition, the coalition government is now advancing this neo-liberal agenda further with major new experiments in public sector 'reforms'. These include mutli-tier and payment-by-result models of contracting (as in welfare-to-work programmes), tying up the public and private sectors in tender competitions, and putting civil servants' pensions in the hands of private companies (such as MyCivil Service Pensions, a new private spin-off from the Department for Work and Pensions). By cutting public spending, the Tory-led coalition – keen on a 'smaller state' and promoting entrepreneurialism – is forcing taxpayer-funded services, which are asked to find 'cost savings', to turn to the private sector, which is presented as 'more efficient' than the public sector.[1] Not that there is any more evidence to support privatisation than there was in the Thatcher or Blair days.
Following the Olympics security fiasco in summer 2012, when G4S failed to deliver its contract and provide enough security, the head of the Local Government Association Sir Merrick Cockell said the days of assuming that private companies offer the best way of delivering public services "were "over", in what the Financial Times described as "comments that may jolt the multibillion-pound outsourcing industry." There had been a period, he added, "when 'public bad, private good' had almost been a mantra, accompanied by a belief that the right way for local authorities to do things was to outsource everything." But that's over now, he predicted, rather over-optimistically.[2] Even ministers, such as defence secretary Philip Hammond and culture secretary Jeremy Hunt, called upon the government to "think again" about the private delivery of public services.[3]
Yet it seems that policy makers' strong belief in the market economy, coupled with a strong private sector lobby, have meant any such criticisms have fallen on deaf ears. In 2011, in an amazing twist of logic, Capita's chief executive Paul Pinder used the cuts to call for even more outsourcing: "Billions of pounds could be saved in government back offices without the need for 'criminal' cuts to frontline services such as police, libraries, youth centres or healthcare [by outsourcing] administration and processing functions," he said.[4] Following the G4S Olympics fiasco, Mr Pindar took it upon himself to respond to the doubters and said, rather self-confidently: "There's no way on the planet that the government can afford not to engage with the private sector, especially given the size of the national deficit… Government ministers should be looking at how to extend the engagement of the private sector further and faster."[5]
Capita: The outsourcing route to growth
The critical comments and warnings by observers, analysts and even politicians have not stopped the coalition government from handing over more and more public services to Capita and other outsourcing companies. To illustrate where this belief, or spin, comes from, and how companies like Capita make 'savings' that are then used by the government and the private sector to justify privatisation, we provide below a case study about one of Capita's recent ventures. Before that, though, let's have a quick look at the company and its dealings.
Capita Plc is the largest 'business process outsourcing' company in the UK, with a market share of 23% in 2011.6 Headquartered in London, its is a FTSE 100 company listed on the London Stock Exchange as CPI.L. It employs some 46,500 people at more than 350 sites, including 68 business centres across Europe and India. In 2012, the company reported a revenue of £3.35 billion, almost half of which came from public sector contracts.7
Over the last five years, Capita has grown by an annual average of 14% in terms of revenue and 10% in terms of profit.8 According to the company's accounts, almost half of its revenue in 2012 came from public sector contracts, broken down as follows: 11% central government, 18% local government, 8% education, 6% health, 3% emergency services, and 1% defence. The remaining revenue come from the private sector, mainly in the insurance, pensions and financial services markets.9
In April 2012, the UK government unveiled £70 billion worth of lucrative public sector contracts, in what has been described as the biggest wave of outsourcing since the 1980s.10 The giants of the outsourcing market, including Serco and Capita, were invited to a Cabinet Office briefing and presented with a five-year "pipeline of bid opportunities" in 13 sectors, ranging from construction, transport and energy to healthcare and welfare.11
Jefferies International estimated that the new contracts represented around £4 billion of incremental annual revenue for the growing outsourcing sector in the next few years, with three key departments (the Ministry of Justice, the Ministry of Defence and the Department for Work and Pensions) in the frontline.12 Though many have already been awarded in 2012, many are still in the pipeline and will be up and running by the end of 2014. Industry analysts estimate the total UK potential outsourcing market at £117 billion a year, claiming "only seven%" has been outsourced so far.13 And because of this "wave of public sector sales," brokers like Jefferies International are advising investors to buy shares in growing outsourcing companies like Capita, which is ranked second after Serco in terms of market performance.14
In anticipation of this wave of outsourcing contracts, Capita raised £290 million from its shareholders in April 2012 to fund new acquisitions, in order to help it pursue billions of pounds of government contracts coming up for grabs. The company describes its "key drivers" in the public sector as follows:
"The ongoing pressure to reduce budgets whilst maintaining frontline services is creating a steady pipeline of opportunities in the public sector, particularly across Capita's traditional markets of central and local government, where we are seeing renewed vigour and innovation in terms of how the private sector can support long-term objectives."15
The company's long-term growth strategy is based primarily on securing medium- to long-term customer management and business process outsourcing (BPO) contracts, which currently make up around 65% of its overall revenue.16 The demand for BPO, the company reassures its investors, "continues to be driven by the public sector's need to deliver quality, cost-efficient services, and the private sector's requirement to remain competitive and innovative."[ibid.]
Capita secured £1.3 billion of new contracts in the first six months of 2012, which it said was a record, though it had apparently "underestimated the time it would take for government outsourcing to kick off."17 Nonetheless, the company remains confident that the UK BPO market will "generate a wide range of opportunities to fuel Capita's future growth, and we continue to influence the shape of the BPO market, delivering both traditional outsourcing and transformational outsourcing to our clients."18
Capita: New 'opportunities'
As mentioned above, council contracts accounted for 18% of Capita's 2012 revenues. Local councils face a 26% reduction in their government grant over the four years of the current spending review (to 2014-15), with further cuts threatened in the next spending round. A 2012 report commissioned by the local government think-tank Localis, in partnership with Capita, predicted a "town hall revolution" that would see councils working with a patchwork of organisations from the public, private and voluntary sectors to deliver services, "instead of doing everything themselves."[19]
In November 2012, Capita was named as the preferred bidder for a £320 million, 10-year contract to run back-office services for Barnet council, dubbed "EasyCouncil" for its aggressive cost-cutting measures and pioneering many of the Conservatives' far-reaching reforms.[20] Over 500 of the council's staff (15% of the total) will be transferred to the private sector under the deal, which the council claims will save it £125 million.[21] Other councils that have already signed outsourcing contracts with Capita include West Sussex County Council.[22] Earlier this year, the Conservative leader of Cornwall council quit over a controversial Voice Risk Analysis software provided by Capita that is being tried by some local councils to use as lie detectors on benefit claimants. [23]
In December 2012, Capita signed a £1.7 billion contract (its biggest ever) with Staffordshire County Council to create a joint venture, in which Capita holds a majority stake, to provide educational support services to schools and academies in the Staffordshire region.[24] Under the terms of the agreement, which will see 3,800 staff transferred from the public to the private sector, Capita would invest £24.9m in the first year and a further £6.6m over the following three years to 'improve' schools, with ground maintenance, catering and additional educational subjects, such as performing arts, provided by the company. The council said the deal will "bring about vital investment and commercial expertise, meaning services to schools are sustained and around 4,000 jobs are protected. These would otherwise be lost in the face of reduced funding to schools and growing competition from the private sector."[25]
The venture is expected to generate revenues of £85 million a year over 20 years and act as a basis for securing further similar contracts in the future. Commenting on the deal, Capita said "changes in government policy giving educational establishments greater freedom over where and how they buy services [mean] there is a significant opportunity for the provision of quality, industry-leading support services on a national level."[26] Industry analysts estimate the UK educational support services 'market' to be worth around £16 billion a year.
And it's not just schools and local councils that are up for grabs; even emergency services are being privatised. In March 2012, the London Fire Brigade became the first fire service in the country to outsource its handling of 999 emergency calls in a 10-year deal with Capita, which took over the control system and the 120 staff last summer.[27] Fire brigades across the country are expected to follow suit if the £20 million deal is deemed successful (in terms of saving money) as fire brigades face 20% cuts to their budgets over the lifetime of the current government. In March 2013, Capita also bought up the Fire Service College for £10 million.[28]
Police forces are also in the process of outsourcing their 999 control centres as they embark on the most drastic reforms of the service in 30 years. Last year, Lincolnshire police became the first police force to privatise its back-office functions, while West Midlands and Surrey police dropped a similar deal G4S following the Olympics security fiasco.[29] In May 2012, Leicestershire, Nottinghamshire and Derbyshire police forces signed a "collaborative agreement" with Capita, which will provide them with a "shared back office" under a shared system called Origin. The deal, worth £2.3m over five years, was the first of its kind in the country.[30] The month before, Capita had signed a four-year framework agreement with the Metropolitan Police Service for the supply, delivery and support of radio-managed services and peripherals used under the Airwave Radio Service.[31]
Nationally, Capita has reported a similar surge in central government contracts. In late 2011, the company beat its main rival, Serco, to a 10-year contract with the Ministry of Defence to handle the enlisting of some 9,000 soldiers a year.[32] The £44 million a year deal, which covers everything in the armed forces recruitment process, from marketing to training, was the first in a series of outsourcing deals that could transform the way the British armed forces go about their daily business over the next ten years.[33] Other deals in the pipeline include contracts to run the MoD's back-office and finance functions and plans to outsource the running of all the regional military bases. Around half of Capita's £4.6 billion bid pipeline in 2011 came from central government and MoD contracts, compared with 21% six months before, when local authority, life and pensions work accounted for the bulk of the 'new opportunities'.[34]
In February 2012, Capita won a two-year contract with the Cabinet Office to manage the provision of all civil service training.[35] Under the terms of the contract, the company was supposed to directly deliver 49 per cent of the training itself and manage the remaining 51 per cent, which would be procured on the open market. But the actual ratio in the first 11 months was 41% / 59% respectively. Nonetheless, in February 2013, the Cabinet Office extended the contract for a further two years.[36] The company anticipates the contract will generate revenues of at least £30 million a year over the two years of the extension.
Other significant contracts that Capita holds with central government departments include:
– A contract with the Criminal Records Bureau to hold and manage criminal records.[37]
– A controversial contract with the Department for Work and Pensions to assess Personal Independence Payment claims, which replaced the Disability Living Allowance.38 The other contractor is Atos.[39]
– A contract with the UK Border Agency to trace and contact 174,000 migrant workers and overseas students who had been refused permission to stay in the UK but whose whereabouts were unknown to the authorities (overstayers).[40] Capita was in the news for cocking up this new 'bounty hunters' venture over Christmas.[41]
Capita: Acquisitions
Besides the new contracts, Capita has also embarked on a spate of acquisitions in the last couple of years, and most of the newly acquired businesses appear to be in sectors that are being increasingly opened to the private sector. For example, Capita bought up Applied Language Solutions (ALS) in December 2011, a few months after ALS was awarded a £300 million contract with the Ministry of Justice to provide all translation and interpreting services to the ministry, including immigration tribunals.[42] In August that year, Capita had also acquired Reliance, the security company contracted by the UK Border Agency and the Ministry of Defence to provide detainee and prisoner escort services, among other things.[43] The company has now been renamed Tascor, though its new website does not mention anything about Reliance or Capita.[44]
In the healthcare 'market', Capita acquired Medicals Direct in May 2012,[45] a provider of medical screening services, and Clinical Solutions,[46] a provider of clinical products such a patient management software used to manage over 70 million clinical calls over the past ten years in the UK and abroad. Both companies are among a growing list of private companies taking over parts of the NHS. In October 2012, Capita also acquired social care recruitment consultancy firm Medicare First,[47] which provides social workers to public and third-sector organisations throughout the UK, including many NHS trusts.
Other significant acquisitions by Capita in recent months include buying up, for an undisclosed sum, employment screening company The Security Watchdog Ltd,[48] which is described as "a leading provider of security and compliance services in the fields of employer consultancy and pre-employment and employment screening," (i.e. snooping on staff and workers.) The company's clients include many financial and pharmaceutical multinational corporations.[49] Commenting on the deal, the company's managing director, Susie Thomson, said: "We believe The Security Watchdog will be a perfect fit into the Group's overall offering. We share the same service delivery ethos which can only bring more value to existing and new clients."[50]
Other acquisitions include debt recovery companies, reservations and other travel services providers, accounting and secretarial services providers and so on and so forth.[51]
Following Capita's acquisition of Applied Language Solutions (ALS) in December 2011 – which has now been re-branded as Capita Translation and Interpreting and forms a new stand-alone business within the Capita Group52 – there was a systematic programme of "restructuring and change" taking place behind the scenes. Capita claims this was to supply frontline staff with the "help" they need so that they work "more efficiently and effectively, while allowing departments across the public sector to save money."
But as we have seen with numerous other private restructuring programmes, in the world of privatisation and outsourcing, efficiency means cutting any 'extra' costs, primarily labour costs. Thus, Capita's "reducing operational inefficiencies" in its new translation business simply meant cutting down on staff, wages, other staff expenses such as transport, social security and so on. The impact on the quality of public services is almost always similar to what we saw with ALS/Capita's court interpreters fiasco: In the first month of the Framework Agreement with the Ministry of Justice, the company only fulfilled 58% of service requests – against a target of 98% – and received 2,232 complaints in the first quarter of the year.
In its Tender Response, ALS promised the MoJ: "Our business model is tried and trusted and has delivered significant cost savings to a number of existing customers within the [ministry]."
And this is how they did it: the introduction of a "more competitive national environment amongst the interpreters" by abolishing the three-hour minimum payment and only charging for the "actual work done." "Interpreters that want to make a real career within this sector," the document adds, "have been extremely flexible, understanding the new economic environment and pushing themselves forward for more professional development and more assignments."
The company then cites as evidence its "tried and tested methods" used with police forces, which have allegedly delivered "dramatic cost savings and value for money across the board." These include hourly rate reductions; abolishing the three-hour minimum for interpreting assignments and replacing it with a one-hour minimum, then charging by the minute after the first hour (or by the second with telephone interpreting and by word with translation); lower travels expenses; and technological alternatives to face-to-face interpreting (machine translation, for example).
Interestingly, ALS had anticipated "negative media coverage" of its contract with the MoJ: "The UK press may report the annual spend on language services and can report, under the Freedom of Information Act, on payments made to suppliers of these services." So the cautious company warned the ministry: "It is therefore essential that an agreement statement be in place to use in response to any questions around this topic, which will communicate the efficiencies that the framework agreement will deliver and in turn how these will equate to genuine cost savings for the MoJ."
Another anticipated risk was the "potential lack of interpreter engagement": "In the Northwest, we have encountered a group of interpreters who have attempted to resist the outsourcing by the Police Services and have refused to accept assignments via Applied Language Solutions or any other agency." But it goes on to reassure the ministry: "We do not envisage this causing any problems for the provision of the contract" because, "through targeted recruitment and sponsorship of linguist training, we have fully mitigated this problem."[52]
References:
1. For more on these arguments, see https://corporatewatch.org/?lid=4032.
2. http://www.ft.com/cms/s/0/5a9c8b5e-e628-11e1-ac5f-00144feab49a.html.
3. Ibid.
4. http://www.ft.com/cms/s/0/c6e2d204-cd70-11e0-b267-00144feabdc0.html.
5. http://www.ft.com/cms/s/0/5a9c8b5e-e628-11e1-ac5f-00144feab49a.html
6. http://investors.capita.co.uk/investor-overview/our-business-model/targeting-growth-markets.aspx
7. http://investors.capita.co.uk/~/media/Files/C/Capita-IR/ir-cr-downloads/results-and-presentations/full-year-results-statement-2012.pdf
8. http://investors.capita.co.uk/~/media/Files/C/Capita-IR/ir-cr-downloads/results-and-presentations/full-year-results-presentation-2012.pdf
9. Ibid.
10. www.ft.com/cms/s/0/ab41cd4e-8ebc-11e1-ac13-00144feab49a.html
11. Ibid.
12. http://www.ft.com/cms/s/0/8fc5699e-a63c-11e1-9453-00144feabdc0.html
13. International Data Corporation, http://www.idc.com.
14. http://www.ft.com/cms/s/0/8fc5699e-a63c-11e1-9453-00144feabdc0.html
15. http://investors.capita.co.uk/investor-overview/our-business-model/targeting-growth-markets.aspx
16. http://investors.capita.co.uk/investor-overview/our-business-model/securing-organic-growth.aspx
17. http://www.ft.com/cms/s/0/26daaf8e-5e16-11e1-8c87-00144feabdc0.html
18. http://investors.capita.co.uk/investor-overview/our-business-model/securing-organic-growth.aspx
19. http://www.capita.co.uk/news-and-opinion/news/2012/julydec/town-hall-revolution-report.aspx
20. http://www.guardian.co.uk/business/2013/jan/22/tory-council-challenge-high-court
21. http://www.barnet.gov.uk/info/930354/new_support_and_customer_services_organisation_nscso/990/new_support_and_customer_services_organisation_nscso
22. http://www.capita.co.uk/news-and-opinion/news/2012/janjune/capita-selected-by-west-sussex.aspx
23. http://www.guardian.co.uk/politics/2013/jan/23/conservative-council-lie-detector-benefits
24. http://www.capita-fhe.co.uk/news/Pages/CapitasignscontractwithStaffordshireCountyCouncil.aspx
25. www.ft.com/cms/s/0/b00bac1e-38a8-11e2-bd13-00144feabdc0.html
26. Ibid.
27. http://www.capita.co.uk/news-and-opinion/news/2012/julydec/capita-signs-contract-with-london-fire-brigade.aspx
28. http://www.capita.co.uk/news-and-opinion/news/2013/capita-completes-acquisition-of-fire-service-college.aspx
29. For more on the privatisation of police forces, see https://corporatewatch.org/?lid=4356 and https://corporatewatch.org/?lid=3855.
30. http://www.capita.co.uk/news-and-opinion/news/2012/janjune/first-three-police-forces-share-back-office-system.aspx
31. http://www.capita.co.uk/news-and-opinion/news/2012/janjune/capita-awarded-framework-with-metropolitan-police.aspx
32. http://www.capita.co.uk/news-and-opinion/news/2012/janjune/capita-signs-armed-forces-rpp-contract.aspx
33. http://www.ft.com/cms/s/0/b3611ddc-34a6-11e2-8986-00144feabdc0.html
34. Ibid.
35. http://www.capita.co.uk/news-and-opinion/news/2012/janjune/capita-awarded-contract-for-civil-service-training.aspx
36. http://www.capita.co.uk/news-and-opinion/news/2013/capita-awarded-extended-civil-service-training-contract.aspx
37. http://www.capita.co.uk/news-and-opinion/news/2012/julydec/criminal-records-bureau-update.aspx
38. http://www.capita.co.uk/news-and-opinion/news/2012/julydec/capita-signs-pip-contract.aspx
39. http://www.dwp.gov.uk/supplying-dwp/what-we-buy/welfare-to-work-services/health-and-disability-assessment/
40. http://www.capita.co.uk/news-and-opinion/news/2012/julydec/capita-signs-contract-with-ukba.aspx
41. For more details on this, see https://corporatewatch.org/?lid=4644.
42. http://www.capita.co.uk/news-and-opinion/news/2011/december/capita-acquires-als.aspx
43. http://www.capita.co.uk/news-and-opinion/news/2012/julydec/capita-acquires-reliance-secure-task-management.aspx
44. http://www.tascor.co.uk/about-us/history/
45. http://www.capita.co.uk/news-and-opinion/news/2012/janjune/capita-acquires-medicals-direct.aspx
46. http://www.capita.co.uk/news-and-opinion/news/2012/janjune/capita-acquires-clinical-solutions.aspx
47. http://www.capita.co.uk/news-and-opinion/news/2012/julydec/capita-acquires-medicare-first-ltd.aspx
48. http://www.capita.co.uk/news-and-opinion/news/2012/janjune/capita-acquires-the-security-watchdog-ltd.aspx
49. http://www.securitywatchdog.org.uk/about-security-watchdog
50. http://www.capita.co.uk/news-and-opinion/news/2012/janjune/capita-acquires-the-security-watchdog-ltd.aspx
51. For a full list of the sectors that Capita is involved in, see http://www.capita.co.uk/what-we-do/sectors.aspx
52. For more details on this case study, see this Corporate Watch article: https://corporatewatch.org/?lid=4644.