Carbon Cash Machine: charting the payouts to BP and Shell shareholders
/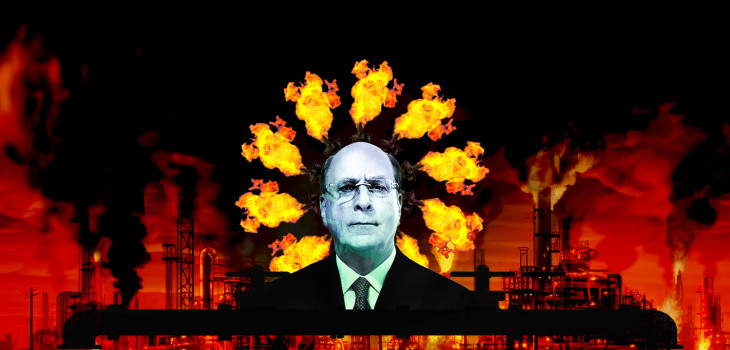 In collaboration with Queen Mary University's Centre for Climate Crime and Justice, Corporate Watch is publishing our investigation into the monumental growth in cash payouts made to investors in the UK's largest oil firms, BP and Shell, since the signing of the Paris Agreement on climate change at the end of 2015.
'The Carbon Cash Machine' examines the cash earnings to shareholders over seven years, profiles the beneficiaries, and considers the implications for divestment campaigns.
We found:
Annual cash earnings made by shareholders in the UK's two largest oil companies (BP and Shell) are around triple the amount they were when the Paris Agreement was signed in December 2015. Their total earnings since the Agreement amount to £131bn.
£131bn could fund solar panel installation for approximately 13 million houses. Less than a fifth of the figure could cover the costs of the 40 new hospitals the government has pledged. One tenth could meet the shortfall in UK social care provision.
The eight largest shareholders in both BP and Shell have made a total of £28.7bn since the Paris Agreement. Those shareholders are: abrdn PLC; BlackRock Inc.; Norges Bank Investment Management; Legal & General Investment Management Ltd.; SAFE Investment Co. Ltd.; State Street Global Advisors Inc; UBS Asset Management AG; and Vanguard Group Inc.
The top three shareholders of both increased the proportion of their collective holding of BP from 11.48% in 2016 to 17.71% in 2022. The same major shareholders increased the proportion of their collective holding of Shell from 13.08% in 2016 to 15.89% in 2022.
Introduction: "spewing out cash"
In the second half of 2022, as energy prices continued to soar and the cost-of- living crisis deepened, the business media began reporting new highs in oil company dividend payments with remarkable hyperbole. In August, Bloomberg headlined with "Big Oil is Paying Out Years of Dividends in One Day." In November, Barron's noted "Oil Companies Lift Their Dividends as Cash Rolls In". A few months later, Reuters reported "Bumper profits fuel surge in dividends, buybacks at oil firms". The bonanza continued as a number of oil firms reported record profits for the last quarter of 2022. And in February 2023, Forbes led with the headline "We've Struck Oil: 3 Energy Plays Yielding Up To 11% in Dividends."
All of the hyperbole is justified. Oil company dividends are rising very rapidly indeed. This is largely because – to quote one trader – the energy industry has become "a broken ATM spewing out cash."
According to even the conventional logic of the markets, it isn't supposed to be like this. That logic claims that oil company dividends should be influenced by several factors, including the shifting energy balance towards renewables, increasing regulatory pressure to reduce emissions, and the rise of divestment campaigns. As the climate crisis accelerates, shifts towards a low-carbon economy should have led to a decline in demand for fossil fuels, and investors were supposed to become increasingly concerned about the long-term sustainability of oil companies. Yet oil companies are making record cash payouts to their shareholders.
This report reaches behind the corporate veil to identify the major beneficiaries of the UK's largest fossil fuel companies, BP and Shell. It analyses their cash earnings from those shares since the Paris Agreement on climate change, and juxtaposes their corporate spin on environmental targets with facts and figures on their fossil fuel investments.
Our aim is to provide a rich analysis of the large institutional shareholders who have retained their investments in oil and gas – in a period that most observers of the Paris Agreement might reasonably have expected to be a time of divestment in fossil fuels.
A second report will go on to ask profound questions for the fossil fuel divestment movement and how it might develop more effective forms of campaigning to ultimately stop the flow of capital into the industry.
Read the full report here.