Chorley mega-prison plans announced as part of plan for 18,000 new prison places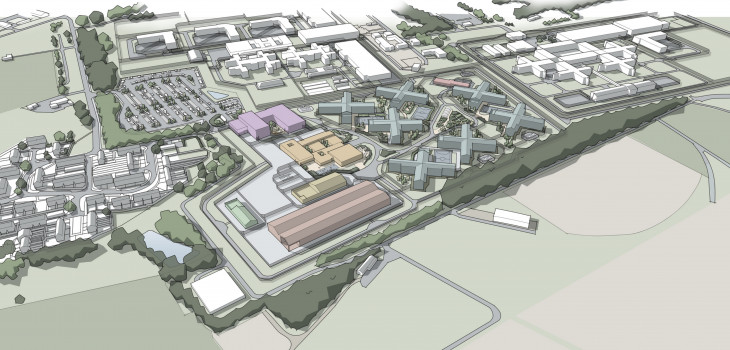 Content warning – references to imprisonment, suicide, self-harm, cancer, violence
The government has announced plans to build a new mega prison in Chorley, Lancashire. It will be huge, locking up more than 1715 people. It is part of a wave of prison expansion which has been reported on by Corporate Watch since 2017. See our Prison Island report for more info.
The site is owned by the Ministry of Justice (MOJ) and sits next to two existing prisons, HMP Garth and HMP Wymott. It is close to Chorley, Leyland, Preston, and Southport and only a train ride away from Manchester. It will no doubt imprison people from communities across the North West.
The government is currently running a consultation and intends to apply for planning permission later this year. It anticipates a planning decision by early 2022 and hopes to start construction in 2022 or 2023 before opening it in 2025. This timeline can't be certain however – every single prison project the MOJ has begun has experienced massive delays due to organised resistance, tensions in the planning system, financing issues and sheer poor project management by the programme's managers.
18,000 new prison places
The prison is part of the government's 'New Prisons Programme', formally branded the 'Prison Estates Transformation Programme' (PETP). It is spending £4 billion to create 18,000 additional prison places by the mid 2020s. Ten thousand of these places are due to be created in six new prisons and eight thousand will come from expanding existing prisons. Scroll down to see the status of these various mega-prison projects across England.
In documents about the project, Alex Chalk MP, Prisons and Probation Minister, said that prison numbers change over time, which is why it must have 'robust plans in place to make sure we will always have enough places available'. However, it is clearly tied to the growth of other areas of the prison industrial complex, such as policing:
"The increasing numbers of police, in line with the Prime Minister's commitment to recruit 20,000 additional officers, is also likely to contribute to a higher prison population, and we therefore believe that creating 18,000 additional prison places will help to mitigate pressure on prison places in England and Wales in the coming years."
A local prison economy
The Ministry of Justice is skilled in its location choices. After massive community resistance in places like Port Talbot, it's clear the MOJ are now choosing sites adjacent to existing prisons. These locations have existing local prison economies; communities are already used to their presence and many people are employed by them. Chorley is no exception with HMP Garth and HMP Wymott next door to the proposed prison site. Are these local prisons good examples of what we may expect from a new mega-prison next door?
Prisoner deaths, violence and suffering
HMP Garth is a category B mens prison holding over 800 people. Its latest inspection reported that illicit drugs were easily available and that one in four prisoners said they had developed a drug problem while at the prison. In the six months preceding the inspection, there had been 119 violent incidents, with force used by officers more than 143 times. There was a massive 450 incidents of self-harm in the same period and 1406 complaints.
Disturbingly 29 people lost their lives in HMP Garth between 1995 and 2019, including 10 suicides. The average age between them is just 51 years old. Gross neglect has been reported on a number of occasions. Andrew Jones took his own life after being illegally held in isolated custody without essential medication, access to showers, exercise, or telephone calls. An inquest showed the prison broke the rules at least 600 times. The jury found that "a failing by senior management to ensure understanding of, proper use of, and monitoring of" the segregation rules was the "greatest contribution" to Andrew's death.
Another prisoner Imre Paul Thomas died aged 47 after taking lethal doses of the painkiller tramadol. A total of nine medical appointments were cancelled by the prison before he overdosed on drugs. Grant Alam died at 28 years old after being electrocuted in his cell. Tales of neglect continue – from missed opportunities for treatment, delays in calling ambulances and poorly trained officers with inadequate first aid or mental health training, to not regularly checking people who were suicidal. HMP Garth's history is wrought with so many preventable deaths. Yet the Ministry of Justice want to build a prison double its size next door, and increase the demand on local healthcare services when people are already dying through institutional neglect and poor management.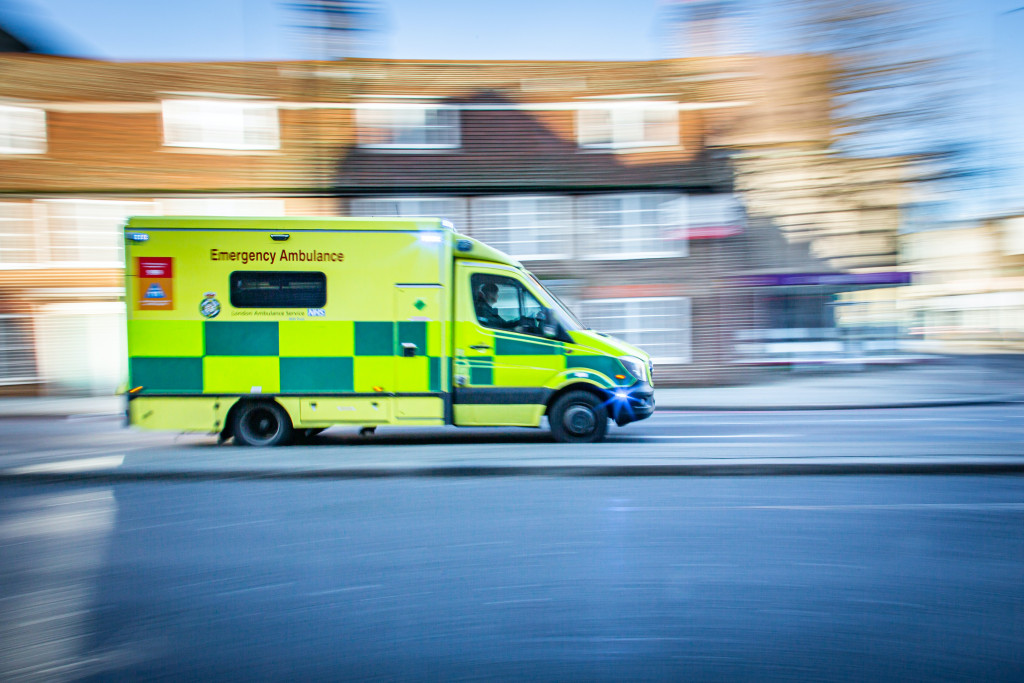 HMP Wymott is also a category C men's prison. It imprisons 1100 men, including a special wing for elderly prisoners. 68 people died in the prison between 1995 and 2019. The deaths include not only some of the many elderly prisoners suffering from cancer and chronic illness, but younger people taking their lives. Once again, many have died unnecessarily due to failing to access treatment they needed. Ryan McGrath died in 2016 aged 46 from a heart attack. The Prisons and Probation Ombudsman investigated and said the healthcare was not equal to that in the community. His ongoing complaints of chest pains were ignored.
The prison was hit with a serious outbreak of Covid-19 at the start of the pandemic. The wife of one HMP Wymott inmate said "None of the prison officers at Wymott have ever worn masks or PPE, which I found quite alarming."
Creating the conditions to exploit prisoner labour
Many existing prisons do not have facilities for extensive workshops to exploit prisoner labour. This is one of the reasons that the government is building the mega-prisons. In the consultation notes about the prison, the MOJ explicitly talks about building workshops inside:
"Workshops will help prisoners to gain new skills and qualifications. This will help them to gain work after release. Having work can help stop people re-offending. The workshops will include both heavy and light industry. For instance, prisoners can learn how to weld or how to make clothes. The exact industries will be decided closer to the prison opening."
At HMP Garth, prisoners refurbish power tools for the company Speedy Hire. They also assemble lighting and smoke detectors and have plastics and textile workshops. None of these skills offer external accreditation and are basically ways to make money for the companies involved. Most work is monotonous and offers no real job training for life after prison.
Prisoners at HMP Berwyn, the most recent prison to open in Wales, are paid next to nothing to work for companies including DHL, Interserve, Ink2Work, Emerald Trading, Census Data, City Windmills and LMB Textiles. Many people could be earning full salaries on the outside to sustain their families, yet prisoners are paid between £7-£25 per week depending on their job role. HMP Berwyn was touted as a 'prison for the future' due to its design and approach. However, like all prisons, no amount of cosmetic change can reduce the trauma of being locked up, nor solve the complex social and economic problems of why people are criminalised in the first place. One former prisoner described the jail as 'the worst he's ever been in'.
Mega prisons being built around the country
The state currently has a number of prison construction projects happening around the country:
Wellingborough: HMP Five Wells in Wellingborough is at the most advanced stage of construction and is due to open in early 2022. It will be run for-profit by G4S who have a ten-year contract until 2032.

Leicestershire: HMP Glen Parva is still under construction. The prison lies on the outskirts of Leicester. It is due to open in 2023.

East Yorkshire: A new mega prison next to HMP Full Sutton is in the final planning stages. It received outline planning permission but are still processing 'reserved matters' through the planning system.

Buckinghamshire: The MOJ has announced plans to build a prison on land next to HMP Grendon and HMP Springhill in Buckinghamshire. The announcement came just before Christmas to reduce the likelihood of objection. The prison would lock up 1,440 people and be a category C prison like the new one announced for Chorley.

One final location is due to be announced, most likely in the South of England.
Click here to see an overview of the companies building the prisons.
Resisting the new prison
Local villagers are outraged and residents in Ulnes Walton are mobilising to fight the government after the proposal was announced.
The Parish Council will be opposing the plan, citing increased traffic, loss of greenfield land, construction noise and the impact on wildlife amongst its objections. Councillor Nicola Watson says: "We don't want another prison here. The impact it will have on residents will be massive."
National campaign group Community Action on Prison Expansion is also encouraging people to object to the plans. They say that since the George Floyd Uprising in 2020, interest in the campaign has grown massively, as many people recognise the racism and oppression that the prison system is founded on and seek alternatives to prison and policing. They said:
"We are trying to shrink the state's capacity to repress. There is a once-in-a-generation opportunity to fight these prison expansion projects, and that time is now."
People can object to the prison by completing this form: https://consult.justice.gov.uk/digital-communications/proposed-new-prison-in-chorley/
People are also encouraged to attend the live webinar sessions with the MOJ and make their views heard. You can also send your views via letter to PO Box 347, Manchester, M21 3ES. The deadline for objections is the 19th July.
Learn more about prison expansion in our report, Prison Island.