Corona Capitalism: some of the companies cashing in on the crisis, from Bezos to Big Pharma ..
/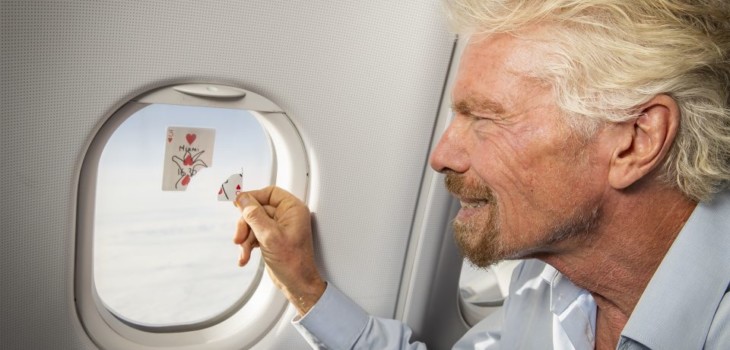 Big Pharma; Crispin Odey; Amazon; Deliveroo; Balfour Beatty; Britannia Hotels; Marshall Wace; Richard Branson
Do you want us to look into a company exploiting its workers or profiting from the corona crisis? Get in touch at contact[AT] corporatewatch.org.
The corona crisis may have smashed stock markets and halted economic growth but for some it's a great business opportunity. Here is a quick round-up of some recent corona profiteering stories, with some thoughts at the bottom about broader structural issues to keep in mind at the same time as getting angry at the obvious 'baddies'.
Rising pharma
While small-time spivs make a quick buck selling tissues or face masks at inflated prices, the big money is in the race for vaccines. One of the drugs being tested as a possible Covid 19 medicine is chloroquine, an anti-malarial drug produced by (among others) the US company Rising Pharmaceuticals. According to a report in the Financial Times, Rising massively hiked the price of its chloraquine as the corona scare began:
"On January 23, according to data from research firm Elsevier […] the drug price rose 97.86 per cent to $7.66 per 250mg pill and $19.88 per 500mg pill".
In response, Rising said the price rise was "coincidental" and that it restored the old price once it realised that the drug might be in demand because of the outbreak. Just three months ago, Rising had admitted price fixing in a case in Pennsylvania and agreed to pay $3 million in fines and restitution.
There is a major issue brewing behind this story. In capitalism, choices about what drugs are developed and produced are driven by their profit potential. As a result, public health resources are drained by the high prices charged for patented medicines, which corporations justify as the rewards they need to incentivise research. But also, research into less profitable medicines is underfunded – and this includes the kind of antiviral drugs needed to fight coronavirus.
So in the US, as reported by Bloomberg, venture capitalists have poured $42 billion into drug development in the last three years. Nearly half of that has flooded into potentially lucrative treatments for cancer and rare diseases. Only 5% went into drugs that prevent infections.
If the corona crisis pushes up relevant drug prices that might encourage more corporate research. But it would also mean further haemorrhaging of health service funds into investors' pockets.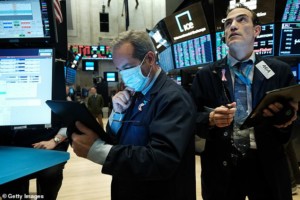 Scandalous speculators
A political scandal broke in the US on 19 March with revelations that a number of senators took advantage of confidential corona warnings to dump shares. At least three senators sold shares in companies set to be negatively affected by the corona crisis after attending a classified Senate Health Committee briefing back in January.
In the UK, Private Eye reported on London-based hedge funds who have made millions in recent weeks by betting on falling share prices. One of these is Odey Asset Management, run by multi-millionaire Crispin Odey, Rupert Murdoch's former son-in-law and major backer of Boris Johnson and Brexit.
Another hedge fund that has reportedly "made a killing from shorting Britain's travel and leisure sector" is Marshall Wace, run by two other high-profile and politically active multi-millionaires, Paul Marshall and Ian Wace.
The lockdown delivery boom
These short-selling millionaires bet against the shares of companies in corona-hammered sectors: for example, travel companies, restaurants, and real estate investment. But some other industries, such as online retail and delivery, have much better prospects in a locked-down world.
As has been widely reported, that delivery boom means busy days and nights for workers – but what if those workers get sick? Amazon workers talk of being pushed to do overtime, and lack of guaranteed sickpay. In an open letter to CEO Jeff Bezos on 17 March, New York warehouse workers wrote:
"We have seen an increase in the volume of such goods, placing a greater strain on workers. Yet despite larger workloads, Amazon continues to enforce and raise productivity quotas. At the same time, many workers have been shocked to discover the company has been illegally denying them paid sick leave."
The company says it will pay for people who test positive for the virus – but of course many people cannot get tested. The workers' demands include hazard pay, childcare, paid sick leave for all and warehouse shutdowns if the virus is detected.
In the UK, Deliveroo workers organising with the IWGB union have written to the company's CEO Will Shu with demands including "full pay for self-isolation", regular virus testing, and supplies of protective equipment.
The IWGB has also reported that medical couriers working for The Doctors Laboratory (TDL), whose work includes transporting COVID-19 specimens, have been told they will only get the statutory £94 a week sick pay if they are ill at work. When we investigated TDL in 2018, their boss had made £1.6 million in a single year.
This is an anxious time for precarious workers. But as their work becomes increasingly valuable, many are organising for better pay and conditions. Delivery workers' struggles could become a key front in the battle over how societies respond to this crisis.
The construction cartel keeps going
On 23 March Boris Johnson announced the UK was going into lockdown, following France, Spain and Italy in enforcing people staying in their homes except for "essential" trips. The announcement was no surprise, following days of building pressure in corporate and social media to police "stay at home" guidance.
But while public outrage focused on irresponsible millennials hanging out in parks, the main spaces where people are still physically gathered are workplaces, as well as rush hour public transport used by people going to work. Nor does everyone has the option to work safely from home. As construction trade unionist and Blacklisted author Dave Smith wrote on twitter:
"No social gatherings of more than 2 people outside. But it's perfectly fine for tens of thousands of construction workers to meet up on building sites that are still open all around the country. Pay the Self-Employed

#ShutTheSites"
The construction issue is a particular site of struggle because the bulk of building workers are now technically "self-employed", or hired through payroll umbrella companies, with no chance of sick pay. And because, as Dave Smith puts it:
"The UK construction industry is run by a cartel of major contractors who have repeatedly been found guilty of putting profits before workers health and blacklisting those who complain about safety."
On 24 March, workers forced the closure of at least one big site, the
MGT Energy plant
in Middlesborough. But
Balfour Beatty
, one of Britain's heavyweight building firms,
reportedly sent a letter
to all their sites saying they were staying open for business. They had the backing of housing minister Robert Jenrick, who
tweeted
:
"

If you are working on site, you can continue to do so. […]

Outside of work, remember to

#StayHomeSaveLives"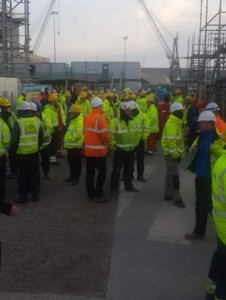 Who feels the pain?
Certainly, plenty of businesses are losing money. The big question is: who will feel the pain as workplaces close? For many bosses and investors, the imperative is to protect their own assets and pass the hit onto workers.
Some news stories in the last week have highlighted a few "rogue" bosses. Britannia Hotels, dubbed Britain's "worst hotel chain", hasn't improved its reputation after sacking more than a dozen workers and ordering them to immediately leave their accommodation in its Coylumbridge Aviemore Hotel in Scotland.
According to Companies House records, Britannia Hotels' main owner is still founding director Alex Langsam. Langsam made the Sunday Times list of the UK's 500 richest people in 2016 with a fortune of £220 million. He was dubbed the "asylum king" by the Daily Mail for his sideline slum landlord business, housing refugees under the government's asylum housing contracts.
Is Britannia a hard-pressed business forced into letting staff go? Hardly. Looking at Britannia's most recent accounts, Britannia made a profit of £15.7 million for its owners in 2019 and £17 million the year before. Its total annual wage bill is £33 million. So Langsam could cover his workers' wages for six months from just last year's profits.
Another recent rogue is Richard Branson – now even taking flack from Conservative MPs after telling Virgin airline staff to take unpaid leave for two months. As one Tory pointed out, if Branson collected just 2% interest on his £3.8 billion net worth, that alone would make him £9.9 million over eight weeks – more than enough to cover sick pay for his airline workers.
It's also worth noting that Branson has a particular role in the corona healthcare crisis as one of the UK's biggest NHS profiteers. His Virgin Care business had already won over £2 billion in contracts from the gradual privatisation of the NHS by 2017. Branson himself is presumably safely secluded on his Bond villain-style Caribbean lair, Necker Island.
Heroes, villains, and the big issues behind
In standard media coverage of corona capitalism, Bezos or Branson stand in contrast to responsible capitalists who play their part in our collective fight against corona.
The big example in the UK so far has been the media's praise of the weapons and car industries for agreeing to help build ventilators. As the Daily Express puts it, BAE Systems, Rolls Royce Aerospace and others are "rallying round as part of the Government's 'wartime' effort to build ventilators and other vital medical equipment". Specific information on what they will contribute is "confidential".
It's still early days for sure, but already one big corona capitalism PR narrative seems to be emerging. Corporations "rally round" to help the nation's "war effort" – except for a few bad apples who let the side down.
Those rogue bosses are named and shamed but, unlike lesser individuals caught breaking quarantine, they are unlikely to face any real consequences. There's no call to actually commandeer Britannia's hotels or Branson's billions for the "war effort".
Above all, this PR line steers us well clear of the structural issues that help make this crisis. It says nothing about the pillaging of healthcare systems like the NHS by drug companies, private health profiteers, PFI contractors, banks and investment funds. Certainly not about the market economy that ravages the earth to build up incredible wealth and resources for some, while others die for lack of care.