#CoronaCapitalism: companies cashing in part 2 — Airline bailouts, Travelodge, Blackstone, Goldman Sachs, Wren Kitchens …
/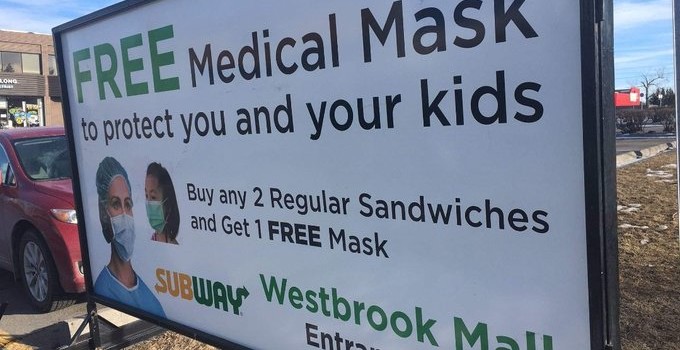 Here's a second news round-up of some corporate corona crisis activity, following on from last week's episode.
The corporate handouts begin
The big news in #coronacapitalism has been the start of the massive corporate handouts. On Friday 27 March, Donald Trump signed the "largest bailout in US history", $2.2 trillion of government spending called the CARES act. To nobody's surprise, much of this money is directed to companies.
The bailout includes $150 billion for hospitals and other healthcare, and around $560 billion to support individuals. But it also includes a $500 billion fund for large corporations, as well as $377 billion for smaller businesses. For example, $50 billion in grants and loans are specifically aimed for airlines, with another $17 billion set aside for airplane manufacturers — much of which is expected to be snaffled by Boeing.
There are obvious comparisons with the economic system's last major crisis. After the credit crunch of 2008, governments' response was to reward the very banks that had crashed the financial system with billions in handouts — the justification being that they were "too big to fail". As Nassim Taleb writes in an article comparing the US government's response to the two crises:
"Bankers who lost more money than ever earned in the history of banking, received the largest bonus pool in the history of banking less than two years later, in 2010."
The UK government had already got in there with its 17 March stimulus package, involving £350 billion worth of tax cuts and loans to companies. To put it clearly: the money going to corporates dwarfs any extra resources headed for the NHS.
It's still not enough for some. Richard Branson, who featured in last week's profiteering round-up after demanding his airline workers take unpaid leave, is still calling for further government handouts specifically for the airline industry.
Travelodge turfs out homeless people while splurging cash to vulture fund owners
Budget hotel chain Travelodge has made millions from the public in recent years, with councils forced to rent its rooms for homeless people waiting for housing.
But it hit the headlines last week for turfing people out with barely any notice. One example among many: according to the News Shopper website, a 20-year-old woman was given less than an hour's notice to leave her room, which she had been forced to move to after losing the use of both legs and her family home's unsuitability for the wheelchair she needed.
Her mother said: "The whole situation, the way it was handled, is just absolutely disgusting. The only reason it got resolved was that we stood our ground. For people who didn't have someone to give them the backing, they ended up in far different circumstances."
Travelodge management said they were just following government advice to close branches. But the Ministry of Housing said it expected hotels "providing rooms to support people who are homeless through arrangements with local authorities" to remain open.
These aren't the easiest times for Travelodge of course. Cash will be a lot tighter than usual. It has said the challenges brought by the corona crisis have been "unprecedented" and it has been unable to pay rent it owes its landlords as a result.
But it would be better placed to support the homeless people it has profited from if it hadn't splurged so much cash out to bosses and owners. Accounts filed at Companies House show the highest paid director – presumably CEO Peter Gowers – was paid close to £3 million in both 2018 and 2017, the last years that figures are available.
On top of this, Travelodge paid out £14 million cash in interest payments to its three owners in each of those two years.
Those owners aren't exactly needy. GoldenTree Asset Management and Avenue Capital Group are both 'vulture funds' that specialise in profiteering from the debts of countries in financial trouble, for example Puerto Rico.
The third is notorious investment bank (and Chancellor Rishi Sunak's former employer), Goldman Sachs. If the corona crisis hits Goldman's expected returns from Travelodge, it can at least hope for better results from another investment: Oxfordshire-based Penlon Ltd, one of the few UK manufacturers of ICU ventilators.
Thanks to @steve_tombs and @DanielBeizsley for pointing us to Travelodge and Penlon on Twitter.
Blackstone bonanza
Speaking of dodgy investment firms, giant US private equity group Blackstone has also been cashing in on corona.
Blackstone, together with London-based Telereal Trillium, bought thousands of Victorian railway arches from Network Rail in 2018, becoming the UK's largest landlord for small businesses in the process. As the corona crisis hits, it has refused to waive rents for tenants.
Why is Blackstone so keen to get that rent? Because it has other investments it wants to make. It also made the news last week for a £120m deal to buy 22 logistics sites across the UK, as online shopping booms thanks to the corona crisis.
And because it has people at the top to enrich. According to Bloomberg, Blackstone gave its chairman and co-founder Steve Schwarzman and his top two executives a combined $802.6 million last year.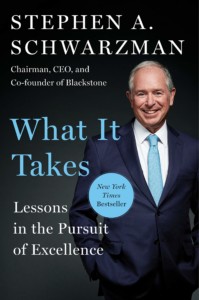 Suspicious openings
After last week's #coronacapitalism round-up, @stuhodkinson and @PhilWebster17 tweeted us to note some interesting connections between firms staying open and the government.
As Derbyshire Police sent drones to hassle walkers in the Peak District, up in Yorkshire some major local businesses were still crowding workers in their factories. One of these was William Cook Rail, whose chair is major Conservative Party donor Sir Andrew Cook. Another, Wren Kitchens, is owned by Malcolm Healey — "East Yorkshire's richest man", who gave the party £250,000 a few days after Johnson became leader.
Why is William Cook Rail factory in Cross Green, Leeds, open today putting its workers, families and public at risk? @hilarybennmp @grantshapps @yorkshirepost @LeedsNews @BorisJohnson @piersmorgan @CorpWatchUK Chairman Sir Andrew Cook, major Conservative Party donor #coronavirus

— Stuart Hodkinson💚 (@stuhodkinson) March 25, 2020
And Wren Kitchens stayed open, there's a pattern emerging here https://t.co/A6GhLzEFNj

— Cllr Phil Webster 🌹 (@PhilWebster17) March 25, 2020
Taking a solitary walk in the hills = nonessential, life-threatening hazard. Keeping the profits rolling in for friends in business = essential.
NB main image: apparently a real billboard from Calgary, Canada offering free corona masks with any 2 regular Subway sandwiches.