Court hears detainee death only costs £10,000 fine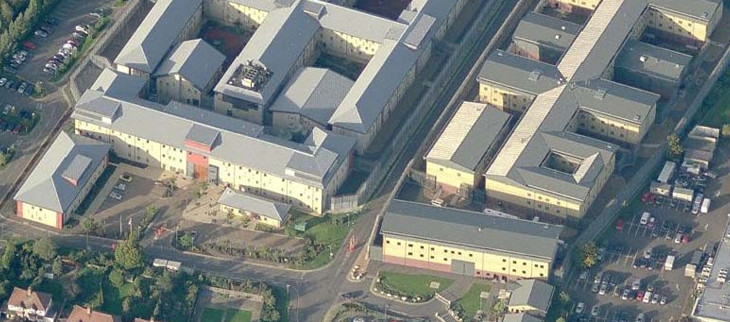 [responsivevoice_button]
The Information Tribunal heard an appeal today by the Home Office against an Information Commissioner decision requiring it to release data regarding failures by commercial contractors at the Harmondsworth and Colnbrook immigration detention centres.
In a freedom of information request, Corporate Watch asked the Home Office for internal audits of the two detention centres written by contractors Serco and the Geo Group and detailing the companies' performance against their multi-million pound contracts.
Some information regarding the level of contractual penalties was released. Amongst other details, the court heard that the Home Office imposes a penalty of just £10,000 for an incident of self-harm resulting in death. This is a worryingly low figure for an incident of such magnitude.

Corporate Watch continues to seek crucial further information regarding the number and value of contractual penalties that have been imposed on the contractors for their failures. This will shed light on the way that the detention centres are run; how many failures the Home Office is willing to tolerate; and thus whether private provision is really working.
The Home Office claims that releasing this information will jeopardise commercial confidentiality. Corporate Watch contends that private contracting should not be used as a shield to obscure critical information about the running of these controversial facilities.
Evidence provided by the Home Office's witness Colin Welch suggests that there are problems in the operation of the contracts and that private sector providers "may elect to incur a performance failure for failing to have sufficient staff on a given day" rather than staffing a facility to the required levels, as "the additional costs of paying staff on overtime…has a greater value…than the [contractual penalty]."
Corporate Watch argue that the Home Office evidence suggests a system that is not working, as the department admits that bidding corporations will increase their prices to take account of penalties rather than improve services, and will elect to incur penalties rather than absorb the cost of safe staffing levels. It is compounding this by objecting to the publication of data which might highlight this issue.
Daniel Carey, a lawyer at Deighton Pierce Glynn who is assisting Corporate Watch, said that:
"This case is a good example of the value of Freedom of Information Act requests. There is an obvious public interest in knowing the extent to which detention centre operators are reducing staffing to unsafe levels and absorbing contractual penalties rather than employing more staff, particularly if they then increase their contract bids to offset the penalty costs. These are practices which the Home Office has admitted before the Tribunal. I hope the Tribunal will support the Information Commissioner's Decision to require the release of the penalty information."
The Information Commissioner's decision notice can be downloaded here.
See Corporate Watch's background to the case here.