Deportation Doctors: Armatus providing medics for mass deportation flights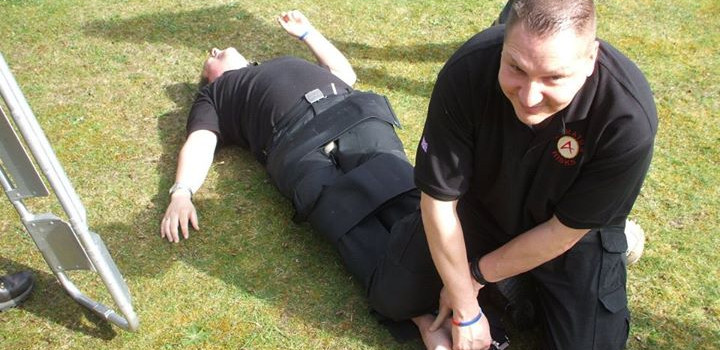 [responsivevoice_button]
The UK Border Agency has contracted a controversial security company to provide emergency medical staff on mass deportation flights, Phil Miller reveals in an exclusive investigation published by Corporate Watch today.

Armatus Medical Services, part of Armatus Risks Ltd, won the three to five-year contract in May 2011. Armatus Risks' directors include an ex-bodyguard to notorious US General Patreaus, and four of the five directors listed on the company's website boast experience as private military contractors.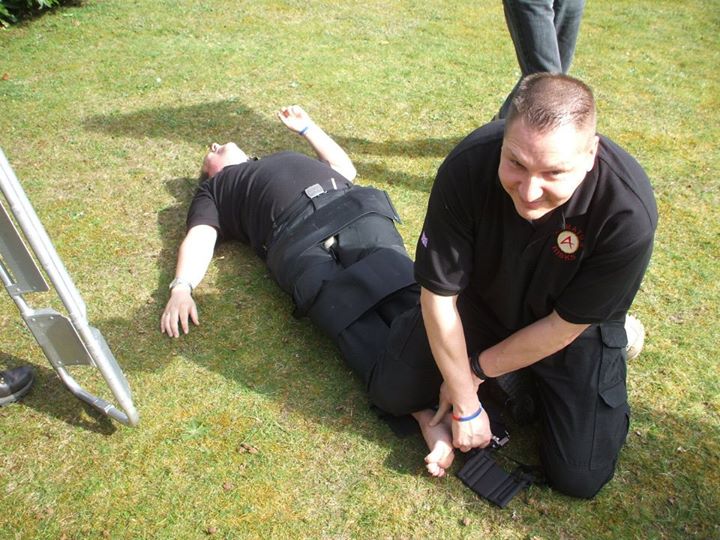 Armatus staff in training. Source: Armatus Facebook page
'Difficult to understand'
Armatus said its contract with the UKBA would see the company "develop into one of the UK's largest providers of medical support staff to UK government operations."
However, a recent report by HM Inspector of Prisons on controversial charter flights to Sri Lanka highlighted how Armatus medical staff signed off on a rough-and-ready practice in which private security guards handcuffed deportees to "prevent self-harm."
According to media reports, eleventh-hour suicide attempts by refused Tamil asylum seekers were commonplace. The HMIP report cites one case where a detainee "had previously self-harmed, apparently to stop his removal, and had handcuffs on for 5.5 hours from Brook House [detention centre] to the Airport [Stansted]." "It was difficult to understand why the detainee needed to be restrained for so long given that he was under constant staff supervision," it added.
The man was "examined by medics after the handcuffs had been removed, and the paperwork was completed appropriately." The report confirms that healthcare staff on the flight were employed by Armatus. "They accompanied each coach and three were on the flight itself – one paramedic and two ambulance technicians."
According to Armatus, all its medics are recruited from the UK ambulance services and from personnel who have completed a training course known as 'Armatus Risks community responder medical (FPOS-I)'.
The same inspection report criticised the private security guards for having "no accredited training on use of force in the confined space of an aircraft." It has been two years since HMIP first noted that no such training existed.
The guards are currently supplied by security company Tascor (formerly Reliance), which took over the role of providing deportation escorts from G4S in May 2011, following the death of Jimmy Mubenga on board a BA flight during his forcible deportation to Angola in October 2010. Reliance was bought up by Capita in August 2012 and renamed Tascor.
Conflict of interest?
In July 2011, the UKBA announced that a company called Taylormade Secure Solutions was now the approved supplier of paramedics for escorted deportation operations. Taylormade was at the time a subsidiary of Armatus Risks Ltd, which was formerly known as Longmoor Risks Ltd. The latter took its name from a Royal Military Police base at Longmoor in Hampshire, where most of the company's directors had taught before selling their military expertise to the highest bidder (see here and here, for example).
At the time, ex-Tory Northern Ireland Security Minister Sir John Wheeler was the non-executive chaiman of Longmoor, which had been bought by Westminster Group Plc. In its 2009 annual report, the group praised Wheeler for his "significant experience and extensive contacts within the security field, which have already been most valuable to us."
Moreover, Wheeler was a director of Reliance between 1997 and 2000. Wheeler's 'extensive contacts within the security field' may not have only contributed to Armatus getting this contract, they also mean medical care to already vulnerable people is now provided by security companies, where a different set of values and institutional culture dominate.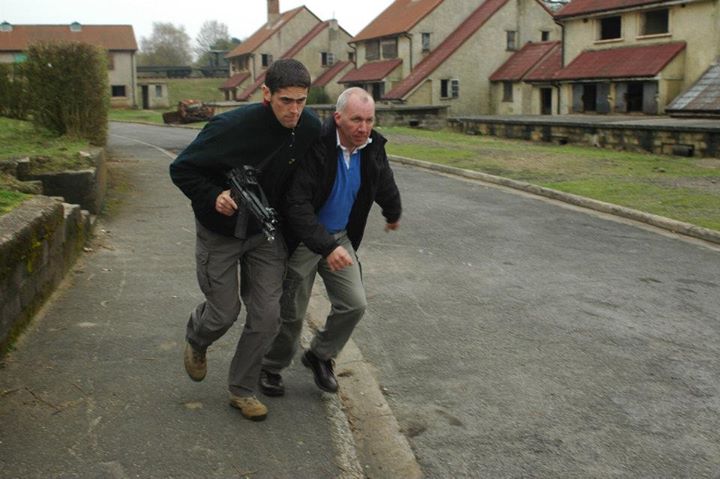 Armatus staff on bodyguard training. Source: Armatus Facebook page
The managing director of Armatus Medical Services, Charlie Taylor, served in the British Army's drone regiment and was "deployed to Iraq in early 2003 in an intelligence-gathering role," according to his profile on the company's website.
Another division of Armatus provides staff for anti-piracy operations and was promoting its work at a security industry summit in Sri Lanka last year. Sri Lanka is fast becoming a hub for private maritime security companies in the Indian Ocean. Most of Britain's recent arms exports to the island have gone to anti-piracy outfits.
Migrant rights groups have raised serious concerns about Armatus' little-known contract with the UKBA. A spokesperson from Stop Deportation said: "Placing the healthcare of people being forcibly deported in the hands of mercenary companies like Armatus is not exactly the best way to respond to criticisms of the conduct of private security escorts. But perhaps that's exactly what the UKBA intended from awarding this contract to this company."
It is worth mentioning that Armatus is based in London (303 Princess House, 50 Eastcastle Street, W1W 8EA) and has recently opened a new regional office near Heathrow airport in order to "support UKBA operations."