Elbit Systems Company Profile
/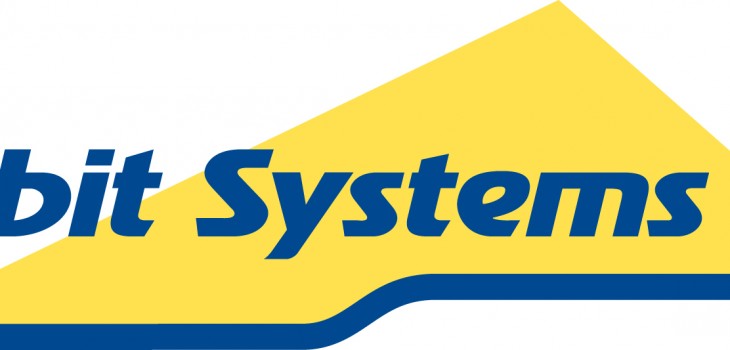 Update February 2019: We have written a new, updated profile of Elbit. Click here to read it.
Elbit Systems, based in Haifa, is Israel's largest publicly traded arms and security company. Elbit is growing fast. It has absorbed dozens of companies since 2000 and now employs well over 11,500 people as well a presiding over a considerable global network of subsidiaries and affiliated corporations.
Elbit is a company with international reach, in fact 75% of its market is outside Israel. The company has military contracts with governments in the US, UK and Europe, Africa, Asia and South America.
Elbit and Israel's drone wars
85% of drones used by the Israeli military are manufactured by Elbit. Elbit's armed drones are used by the Israeli army in daily surveillance and attacks in Gaza, according to Defense News. In effect, Elbit markets its equipment on the fact that it has been battle tested on the bodies of people in Gaza. For example, the Elbit website advertises that the Hermes 450 drone is the "backbone of Israel's UAS fleet" and is combat proven.i
Despite compelling evidence to the contrary, the Israeli military is not open about its use of armed drones in Gaza. However, Israel's use of drones to conduct surveillance, reconnaissance, target acquisition for piloted planes and assassinations is well documented by grassroots groups, NGOs and cables disclosed by Wikileaks.ii
The use of drone technology has changed the nature of modern warfare, enabling governments to launch attacks without any need for boots on the ground or a declaration of war. Accordingly, Elbit's drones have been used by the Israeli military to carry out assassinations in Sudan and Egypt at times when Israel was not officially 'at war' with those countries.
Use of Elbit's equipment in Gaza
Elbit Hermes drones were one of the two main unpiloted aircraft used to attack people in Gaza during Israel's 2009 Operation Cast Lead attack which killed over 1,400 Palestinians, According to Human Rights Watch (HRW). HRW state that "The Hermes can stay aloft for up to 24 hours at altitudes of up to 18,000 feet and has an array of optical, infra-red, and laser sensors that allow the operator to identify and track targets as well as to guide munitions in flight. The Hermes carries two Spike-MR (medium range) missiles."
Further, HRW report that the Hermes drone is equipped with a camera system which allows the drone pilot to see if a person is armed or if they are a child or an adult. The drone's missiles are also equipped with cameras and can be diverted up to the last second. This means that Israel's drone pilots and their commanders would have known that they were targeting civilians and are culpable for war crimes carried out by Elbit drones. HRW has also called for the disclosure of camera footage shot by Hermes drones, to assist in the investigation of war crimes.iii Needless to say, this request has not been granted.iv
The assassination of Hamas commander Ahmed Jabari, which precipitated Israel's 2012 Pillar of Cloud assault on Gaza, was carried out by an Elbit Hermes 450 drone according to Defence Today.v
Elbit's 7.5 Skylark mini-UAV, operational in the Israeli Army since 2008, was heavily used for support of ground military actions in Israel's 2014 attack on Gaza, Operation Protective Edge, which killed 2,191 Palestinians. The Hermes 450s and 900s were also used throughout this attack.
Deadly ghost ships
Elbit markets armed remote control boats. Palestinian fishermen have told Corporate Watch that they have been attacked by similar unpiloted boats off the shores of Gaza.
The West Bank
– Elbit provides electronics for the apartheid wall, which stretches for hundreds of miles across the West Bank separating people from their loved ones, farmers from their fields and is intended to grab more land for Israel and its settlements.
– The Elbit Skylark drone was used during multiple house arrests by the Israeli military in the West Bank in 2014.vi
The Israeli occupied Syrian Golan
Elbit has a factory in the settlement of Bnei Yehuda on land which was taken from Syrians by military force in 1967. The settlement is illegal under international law.vii
Israeli attacks in Lebanon, Sudan and Egypt
Elbit's Hermes 450s were used intensively during the second Lebanon war. In 2009 Hermes 450 drones were used in an attack on a convoy in Sudan, which was reportedly bearing arms bound for Gaza.viii In 2012, Hermes 450s were involved in an assassination in Sinai, Egypt.ix
Afghanistan
The UK has used Hermes 450 drones over Afghanistan and deployed its new Watchkeeper drone, based on the Hermes 450 (see below). Canada has also purchased Elbit Skylark drones for use in Afghanistan.x
Mexico border wall
Elbit has cashed in on its experience providing electronics to the West Bank apartheid wall and gained a contract with the US for its border wall with Mexico.xi
Elbit and the UK
Elbit has been leasing its drones to the UK armed forces for use in Iraq and Afghanistan since 2007. These drones have reportedly flown over Afghanistan for at least 70,000 hours.In2005, the UK announced that it would buy new drones based on the Hermes 450 design.As a result, Elbit formed the U-TacS partnership (of which it owns a 51% stake) with French company Thales to supply 54 Watchkeeper drones to the Ministry of Defence. Although on the face of it the Watchkeeper is a reconnaissance drone, it has been displayed in several arms fairs bearing missiles. Engines for the Watchkeeper are being produced at Elbit's UAV engines factory in Shenstone, Staffordshire. British soldiers have travelled to Israel to undergo training as part of the Watchkeeper programme. Testing is currently being carried out from ParcAberporth in West Wales and Boscombe Down in Wiltshire.xiiA Watchkeeper drone was first deployed in Afghanistan in 2014. The programme has been delayed several times but the orders are currently expected to be completed in 2016.xiii
Elbit and the EU
Elbit receives generous, taxpayer funded, EU grants under the EU's Horizon 2020 research programme.xiv The company benefited from involvement in 5 European projects under the Seventh Framework Programme for research and tecnological development.xv Palestinians have called on the EU to end all of its dealings with Israeli arms companies.
Links with Israeli universities
Israeli universities are deeply enmeshed with the Israeli arms industry. Students at Haifa's Technion have been awarded grants to access an Elbit's research laboratory, while the chairman of the board of governors at the Hebrew University in Jerusalem is Michael Federmann, who also chairs the board at Elbit.xvi
Industry: Manufacture of military, 'security' and surveillance equipment. Unpiloted drones, military and naval weapons.
Traded on: NASDAQ | TASE (ESLT)
Revenues/Assets/Sales: In 2013 the company reported revenues of $2.9 billion to see the latest annual report click here.xvii
Employees: 11,500-12,000 (mostly in Israel and the US)
Subsidiaries:xviii
US subsidiaries: Elbit Systems of America, Merrimack Operations (Kollsman Inc), Fort Worth Operations, Talladega Operations (IEI), Mclean Operations (ICI), San Antonio Operations (M7), Boca Raton Operations, VSI and RCEVS
Israeli subsidiaries: Elop, Elisra SCD. Semi-Conductor Devices (Also owned by Rafael Advanced Defense Systems) and Opgal (50%). Elbit Systems Land and C4, Elbit Security Systems, Cyclone, Kinetics, ITL Optronics, SCD (50%), Tor (50%)
Australia: Elbit Systems of Australia
India: Halbit
Brazil: Ares, AEL, Harpia
UK subsidiaries: UAV Engines (UEL), Ferranti Technologies, Elite KL, Instro Precision, UTacS
Other European subsidiaries: Elbit (Belgium) and Elbit (Romania), Telefunken (Germany)
Addresses:
In the UK:
Ferranti Technologies, Cairo House, Greenacres Road, Waterhead, Oldham, Lancashire, OL4 3JA, http://www.ferranti-technologies.co.uk/, View (on Campaign Against the Arms Trade's interactive map)
Ferranti's website advertises naval, air and ground systems, guided munitions and electro-optical systems for drones.
UAV Engines Ltd, Lynn Lane, Shenstone, Lichfield, WS14 0DT, View
UAV Engine's website advertises engines for drones. In 2010 UAV Engines applied for two military export licences to Israel for engines for drones. The UK government has previously claimed that equipment provided by this firm has "only been issued for the engines to be incorporated in Israel and then exported." However, doubt has been cast on this claim by many commentators, including Amnesty International.
Elite KL, Sandy Way, Amington Industrial Estate, Tamworth, Staffordshire, B77 4DS, http://www.elitekl.co.uk/military/, View
Elite KL's website advertises military cooling systems.
Instro Precision, 15 Hornet Close, Pysons Road Industrial Estate, Broadstairs, Kent, CT10 2YD, http://www.instro.com, View
Instro's website advertises camera systems for surveillance and target acquisition.
Elbit's Headquarters:
Advanced Technology Center, P.O.B 539, Haifa 31053, Israel, View
Ownership: Elbit is controlled by the Federmann Family through Federmann Enterprises (46%). Other major investors are Psagot Investment House, Allianz SE, Invesco and Bank of New York Mellon.
Two UK based high street banks were listed as holding Elbit shares last year: HSBC and Barclays Bank (to read more about Barclay's shareholdings click here). As of February 19th 2015, these shares have been sold. However, there is no indication that this is due to a change in investment policy so they may deal with Elbit shares again in the future. Other investors include Morgan Stanley and the Canada Pension Plan Investment Board.
Products manufactured by Elbit:
Drones (see below), helmet mounted display systems, display and weapons systems for Apache helicopters, rockets and guidance systems, fuel tanks for F-16s, unpiloted boats, systems for civil aviation, remote control turrets for armoured personnel carriers, artillery systems, systems to control firing from tanks, remote control ground vehicles, radio and satellite systems, electronic fence systems, thermal imaging cameras, satellite technology for space programmes, Bradley fighting vehicles.
Shippers: US shipping firmAPL and Maersk, a Danish shipping conglomerate, have both transported Elbit products in the past.xix
Drones manufactured by Elbit:
Elbit manufactures the following unpiloted aircraft:
Skylark I LE; Skylark II
Hermes 90
Hermes 180
Hermes 450
Hermes 900
Hermes 1500
According to Drone Wars UK the Hermes 450 and 900 have been used to carry out attacks by the Israeli air force.xx
Countries Elbit has exported to:xxi
Argentina (joint partnership)
UK
Azerbaijan
Botswana
Brazil
Chile (on order)
Colombia (on order)
Croatia
Georgia
Italy (joint venture)
Mexico
Singapore
South Africa
Uzbekistan
Resistance
Since the Palestinian civil society call for boycott, divestment and sanctions, which was made in 2005, there has been a divestment campaign against Elbit. The Norwegian state pension fund, leading Danish bank Danske Bank, Dutch pension giant ABP and the Swedish AP pension fund have all divested their shares. Investment experts have told campaigners that Elbit now appears on most blacklists prepared by 'socially responsible' investment research companies.
Very few European banks, other than Barclays and HSBC, appear on a list of institutional shareholders invested in Elbit (published by Nasdaq.com), suggesting that most European banks believe that the company's role in Israeli war crimes make it an inappropriate investment.
In 2011 a Palestinian civil society call demanded a two way embargo on arms sales to and from the Israeli state and Israeli companies. Anti-militarist campaigners have targeted Elbit in line with this call and launched campaigns calling for investors to divest their shares from the company.
The campaign has gathered momentum since the Israeli attacks on Gaza in 2014. During the attack, activists occupied the roof of Elbit's subsidiary in Shenstone, closing the factory for 24 hours. A similar occupation was held in Australia. Regular demonstrations are currently being held at Elbit's factory in Shenstone.
Campaigners in Wales have been protesting for years against the flying of drones at ParcAberporth. Click here for more details.
Activists have also intensified the campaign for Barclays to divest from Elbit, holding pickets, blockades and demonstrations at Barclays branches. In a day of action in November 2014, 15 simultaneous actions were held against Barclays branches across the UK.
Resistance has also focused on Thales, Elbit's partner in the Watchkeeper programme. In June 2014 a demonstration was held at the company HQ in London and in October 2014, a rooftop occupation was held at a Thales plant in Glasgow.
Campaigners are pressuring the EU to exclude Elbit, and other Israeli arms companies from its research funding. See here for more details.
Background
The battlefields of Israel's militarism and occupation have proved effective testing grounds for new types of weaponry. Israel's constant state of warfare has ensured a reliable marketplace for Israeli arms manufacturers. According to Drone Wars UK, surveillance drones were first used in Egypt in the lead up to the Yom Kippur War. The first recorded use of an Israeli drone to help piloted warplanes bomb targets (target acquisition) was in 1982 in the run up to the Israeli invasion and occupation of Lebanon. According to the Al Mezan Centre for Human Rights, the first recorded use of an armed drone by Israel was in 2004. The experience gleaned during years of military repression has made Israel the largest exporter of drone technology in the world. Israeli arms companies have sold drones to over 50 countries.
According to Human Rights Watch (HRW): "the missile fired from a drone has its own cameras that allow the operator to observe the target from the moment of firing. The optics on both the drone and missiles include imaging infrared cameras that allow operators to see individuals at night as well as during the day. With these visual capabilities, drone operators should have been able to tell the difference between fighters and others directly participating in hostilities, who are legitimate targets, and civilians, who are immune from attack, and to hold fire if that determination could not be made. If a last-second doubt arises about a target, the drone operator can use the missile's remote guidance system to divert the fired missile, steering the missile away from the target with a joystick."
Despite this, the number of deaths (as a proportion of total deaths) caused by drone strikes has been increasing. During our 2013 visit to Gaza, Corporate Watch interviewed several survivors of Israeli drone attacks who had not involved in any fighting before they were targeted, many of those killed by drone attacks are children. The Gaza based Al Mezan Centre for Human Rights provided Corporate Watch with these shocking figures for the years 2000-2012:
| | | |
| --- | --- | --- |
| Year | Total recorded number of people killed by Israeli attacks in Gaza | Number of people killed by Israeli drones in Gaza (% of total) |
| 2000 | 123 | 0 (0%) |
| 2001 | 243 | 0 (0%) |
| 2002 | 472 | 0 (0%) |
| 2003 | 398 | 0 (0%) |
| 2004 | 646 | 2 (0.3%) |
| 2005 | 99 | 0 (0%) |
| 2006 | 534 | 91 (17%) |
| 2007 | 281 | 98 (34.9%) |
| 2008 | 769 | 172 (22.4%) |
| 2009 | 1058 | 461 (43.6%) |
| 2010 | 72 | 19 (26.4%) |
| 2011 | 112 | 58 (51.8%) |
| 2012 | 255 | 201 (78.8%) |
Israeli drone strikes are carried out from the Palmachin and Tel Nof air force bases.xxii
Notes: