Energean: Israel-backed Greek oil company hungry for Mediterranean gas
/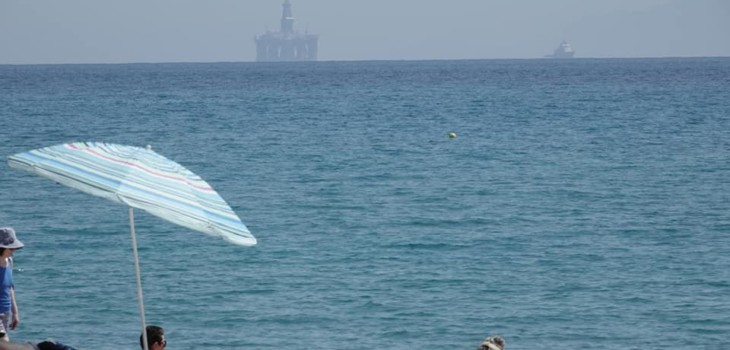 In Greece, as the economy returns to "business as usual" after the financial crash, the government is selling off massive new oil and gas fields in the Ionian sea and on the country's western coast. But from Corfu in the north to Crete in the South, a resistance movement is growing to "save the Greek seas". See our article here for an introduction to what's happening.
One of the companies involved in the black gold rush is Energean: a fast-growing oil and gas company focused on the Eastern Mediterranean. It is currently active in Greece and Israel, but quickly expanding into new European and North African sites. Set up by Greek businessmen Mathios Rigas and Stathis Topouzoglu, until recently it was registered in Cyprus. But in 2018 Energean went global, becoming a UK-based Public Limited Company (PLC) listed on the London and Tel Aviv stock exchanges.
The company has grown dramatically in a few years, thanks to cash injections from a number of powerful global investors from the US, UK, Israel and Argentina. Twelve years ago it was a £1 million operation running one small oil field in north-eastern Greece. Now it is valued at nearly £1.8 billion, and is becoming a major player in the strategically important struggle for Mediterranean resources.
Key points
Energean's biggest shareholder is Third Point, a "vulture fund" owned by US billionaire Dan Loeb that profited massively from gambling on Greek bonds during the country's debt crisis.
Energean claims to have a "clean" record in terms of oil spills – but it has only run one small field itself, which has not had recent environmental assessments. Its drilling partners include companies responsible for some of the world's most infamous oil disasters: for example, Halliburton, the Iraq War profiteer involved in Deepwater Horizon, the largest ever oil spill in North American waters.
Energean has close ties to the Israeli government and Israeli corporations. It is looking to acquire the disputed Gaza Marine gas field off the shore of the Gaza Strip. Its biggest lender is the Israel's Bank HaPoalim, which finances illegal settlements. One of its main shareholders is IDB Development Group, a holding company that owns numerous

businesses

implicated in the occupied Palestinian territories.
Energean has made a deal to sell all its current Greek oil production to one major partner: BP.
Energean has recently signed a deal to buy the oil and gas assets of Italian company Edison, which include active wells in Egypt, Algeria, Italy and Croatia. This will nearly double its size. But Energean's strong Israeli ties could provoke opposition in its new North African ventures.
Contents
Company Background
Energean was set up in the early 2000s by Mathios Rigas, a Greek banker with years of experience moving cash around the oil industry. Originally called Aegean Energy, its first deal was taking over the contract to exploit the Prinos Basin oil fields near Kavala in north eastern Greece in 2006. Rigas raised the required money with the help of his business partner and first investor, shipping company owner Stathis Topouzoglu. (See this interview with Rigas on the company's beginnings.)
For the next eight years, Energean was a local operator drilling Greece's only functioning oil wells. Then the company moved into Israel, winning contracts to run the Karish and Tanin gas fields.
This marked the start of a rapid expansion, which has been bankrolled by a number of global investment players. First, in 2013, Rigas and Toupozoglu sold 45% of Energean to Third Point, a vulture fund owned by US billionaire Dan Loeb. Then, in 2016, they set up Energean Israel as a joint venture with the private equity fund Kerogen, which also owns a stake in Cuadrilla, a UK fracking company.
In March 2018, they secured a $1.275 loan from four banks, led by Israel's Bank HaPoalim. And at the same time, they listed Energean on the London Stock Exchange selling $460 million worth of shares. In October 2018, Energean also took out a dual listing on the Tel Aviv stock exchange.
Oil extraction takes time, and until now the only oil Energean is actually producing comes from its Prinos well. All of this is sold to its partner BP. Gas from Karish and Tanin is expected to start flowing in 2021. Initially this will be sold in the Israeli domestic market, though Energean is also seeking a deal to export its Israeli gas to Cyprus.
Energean is now exploring for oil and gas in new areas. These include the controversial Ionian fields in the west of Greece – the site of growing local resistance (read more here). As well as sites further north in Montenegro, it is also exploring in new Israeli gas fields.
Most recently, in July 2019, Energean agreed to buy the oil and gas operations of Edison, an Italian company owned by French energy giant EDF. Energean has said it will keep Edison's Mediterranean contracts in Algeria, Egypt, Italy and Croatia, which include fields which are already producing oil and gas.
Locations and staff
Energean has offices in Greece (Athens and Kavala), UK (London and Aberdeen), Israel (Tel Aviv and Haifa), Cyprus, Egypt and Montenegro. (See addresses here.) At the start of 2019 it had 416 workers, around 80% of them employed in its Kavala operations. The Edison deal will almost double the workforce, and bring new office locations.

The business: Energean's oil and gas concessions
Companies like Energean bid for contracts called "concessions" to look for oil and gas in specific areas. They then extract what they find. In general, 'concession' contracts are awarded by national governments, and may last decades. The company may pay fixed fees for the concession, and often also a percentage (a "royalty") of what they produce. Typically, companies don't do all the work themselves: they may sub-contract to other partners, or sell on parts or all of the contract to other companies.
Work comes in three phases:
exploration: looking for oil and gas, using tools such as seismic surveys (which include explosions and other devastating techniques), then test drilling;
development: putting in the infrastructure – drilling rigs, pipelines, etc. – to extract the oil and gas;
production: actually drilling and pumping out the oil or gas.
The exploration and development phases can each take a long time, so a concession may not actually start producing for several years. And some fields may never produce anything at all. Once the oil and gas is extracted, it also needs to be transported (e.g., shipped or piped) to its customers, and refined into different products. Energean is not involved in these final stages – it sells on its product straight at the well to other companies who are responsible for "offtake", in the jargon.
Even within the initial phases, Energean does not have the resources to do all the work itself. It contracts with other partner companies who help with, e.g., seismic surveys, and actual drilling. (See "partners" section below for details on these.)
These are Energean's current concession contracts (not including the fields it is set to take over from Edison):
In production: Prinos (Greece).
In development: Epsilon (Greece) next to Prinos, expected to start producing in 2019; Karish and Tanin (Israel) have been developed since 2017, first gas expected 2021.
New exploration sites: Western Greece; Montenegro; new Israel sites.
Prior to buying Edison, Energean's fields contained an estimated 347 million barrels of oil and gas. With Edison's operations, that figure shoots up to 639 million barrels.
Prinos basin and nearby
Energean's first deal, and still its only actual production sites (before the Edison deal), are wells in the Prinos basin off the north eastern Greek coast at Kavala. The site includes three oil fields called Prinos, Prinos North, and Epsilon, as well as a separate contract on a neighbouring gas field called South Kavala.
Energean estimates its Prinos basin reserves to be 50 million barrels. It aims to produce 10,000 barrels per day from the fields. Energean also has a plan to convert the South Kavala gas field "to the first Underground Gas Storage (UGS) project in Greece," which will be linked to the transnational TAP gas pipeline.
Israeli gas fields: Karish and Tanin
In 2017, Energean took over the Israeli government concessions for two gas fields, Karish and Tanin, off the coast of Israel. Energean started drilling wells in the two fields in March 2019. It says it expects the first gas to be produced in 2021. In April 2019, Energean announced it had made a new gas discovery at Karish north, substantially increasing the fields' capacity. It estimates the total reserves at 297 million barrels.
So the Karish and Tanin fields are Energean's number one asset. Before the Edison deal, they held 86% of the company's estimated energy reserves. After the deal, they will still represent 46%.
Initially, the gas will go to supply Israel's domestic market. In January 2019, Energean signed a contract to supply gas to Israeli power producer IPM Be'er Tuvia. This supports Israel's Ministry of Energy's plans to convert four coal plants to gas and gradually shut down all coal power stations. Gas will be transported to Israel through a pipeline which Energean has already started building, but has now transferred to a state-owned company called Israel Natural Gas Line (INGL).
Energean also has other supply plans. It has been trying to negotiate a deal with the government of Cyprus to provide the island with gas from the Tanin and Karish fields via a new pipeline. Its first offer was rejected in 2018, but in May 2019 it came back with a new proposal. Its partners include a Cypriot subsidiary of Dutch oil company Vitol, and an electricity company Power Energy Cyprus (part of Cyfield Group). Cyprus hasn't agreed the deal yet
Energean will use a specialised ship called a Floating, Production, Storage and Offloading (FPSO) vessel to exploit the Israeli fields, instead of or alongside traditional fixed platforms. The company says this ship, called "The Energean Power", is the only planned FPSO in the Eastern Mediterranean. It is currently being built in China and Singapore and is expected to reach the Mediterranean in early 2021.
New Israeli concessions
Energean was awarded four new licences in July 2019 for oil and gas exploration 45km off the coast of Israel, west of Tel Aviv. This bid was made in partnership with Israeli company Israel Opportunity which has a minority 20% stake.
Western Greece
See our article here for much more on the battle to stop oil drilling in western Greece.
In 2014, Energean won three new concessions as part of a government auction of exploration licenses across Western Greece. It has a 100% contract for the Katakolo "block" offshore of the Peleponnese. And it has 40% stakes in two onshore areas: the Ioannina block, and the Aitoloakarnania block. Energean originally held 100% of these deals, but sold 60% shares to Spanish oil giant Repsol, which is carrying out the exploration work.
Energean will also take over Edison's two licenses in Western Greece. One is a 50% stake in the West Patraikos offshore block, which is operated by partner Hellenic Petroleum. The other is a 25% stake in the deepwater "block two" off the west of Corfu. This is operated by Total (50%), with Hellenic Petroleum also having a 25% share.
Katakolo has already been explored, and is estimated to hold over 16 million barrels of oil and gas. In 2017, Energean agreed a 25 year concession with the Greek government to exploit the field. It initially said it would start drilling in 2018. But development has not started at the time of writing, and Energean says (in its recent annual report) it has not decided yet whether to drill itself or sell on the concession.
The other four licenses are all still in the exploration stage. Repsol is carrying out seismic surveys on Ioannina and Aitoloakarnania, the results expected by the end of 2019. In West Patraikos and Block 2, test drilling is expected in the second half of 2020.
Exploring in Montenegro and Egypt
Energean has an exploration concession off the coast of Montenegro near the town of Bar. It carried out seismic surveys at the end of 2018. It has said it expects to drill wells in 2019 and 2020, "with a decision on whether to 'drill or drop' to be made in 2020" (2018 Annual Report).
In Egypt, Energean drilled a test well in its Nour concession at the end of 2018.
Operations taken over from Edison
In July 2019 Energean agreed a deal with French energy corporation EDF to buy the oil and gas assets owned by its Italian subsidiary Edison. This deal transforms Energean's business: it will increase production from 4 to 73 thousand barrels per day. (See this company presentation for full details.)
In Egypt, the Edison concessions include the Abu Qir offshore field. This is 100% owned and operated by Edison, and represents the bulk of Edison's reserves. The Egyptian oil ministry has reportedly approved "in principle" Energean taking over Edison's assets there.
In Algeria, Energean will take over Edison's 11.5% stake in the Reganne Nord complex of gas fields in the Sahara desert, which started producing in 2017.
There have been some reports concerning whether Algeria will approve the transfer of Edison's concessions to Energean, due to its Israeli ties. We haven't seen further updates on this at the time of writing.
In Italy, Edison is the country's second largest producer, with a number of fields holding an estimated 85 million barrels overall. The biggest project is a field under development off the south of Sicily, called Cassiopea, which they hope will produce oil in 2022.
Energean is paying $750 million up front for the assets, plus up to another $250 million in future payments and royalties. It is funding the deal both by selling new shares and by taking out a new $600 million loan.

Financial snapshot
In 2018, Energean had a turnover of around $90.3 million – almost all of which ($88.6m) was from selling crude oil to BP from the Prinos Basin wells. After paying staff and other costs, its operating profit was $24 million. (See Energean 2018 Annual Report.)
But those figures are probably not the main story for Energean's investors: they are betting on the gas and black gold the company plans to extract in the coming years from new areas such as the Ionian fields. The Karish and Tanin fields, for example, are believed to contain more than five times more reserves than Energean's current Greek assets.
As a result investors are ploughing money into the company. We have already seen how banks lent Energean Israel $1.275 billion in 2018. The same year, when Energean listed its shares on the London Stock Exchange, new shareholders gave the company $460 million in return for a stake in it.
Energean has become even more popular with stock market investors since then, with those initial buyers able to double their money. The first public shares were sold for £4.50; in the recent July 2019 sale they went for double that at £9. At the time of writing they are trading at around £10 in the market. With 177 million shares now issued, that means the company's shares are valued at roughly £1.8 billion in total.
Energean's cash reserves will presumably have been depleted by the Edison acquisition, but they are likely to remain substantial (we won't know until the next financial statements are released).
But there are also risks for the company. Investors will be willing to give the company time to prosper in what is a notoriously high risk high reward business but it is taking on new commitments very fast. And its main operations are in Israel, Greece, and now Egypt. All three countries may seem under control now, but have only recently been home to major economic and geopolitical instability, and popular resistance to Energean is growing, certainly in Greece.
Get rich quick
Energean's growth has turned its managers into very rich men very quickly.
Rigas held over 12.2% of Energean's shares according to the latest available figures, and Benos more than 2.7%. Even if these figures have gone done somewhat, on a very rough calculation, Rigas' shares could be worth over £200 million, and Benos' shares over £40 million.i
Energean hasn't paid any dividends to its shareholders in recent years, preferring to keep its capital invested in the expanding the business. But Rigas and Benos aren't struggling for cash: apart from any profits from selling shares, they also get their annual pay as executives.
In 2018 Rigas was paid £1.58 million for his work as CEO, and Benos £1.05 million as CFO. Their basic salaries are £675,000 and £450,000 respectively, with benefits and bonuses on top of those. Bonuses are calculated on a formula which includes company earnings, the amount of oil and gas produced, the cost of production, and adding new reserves. There is nothing in the formula relating to the company's environmental impact.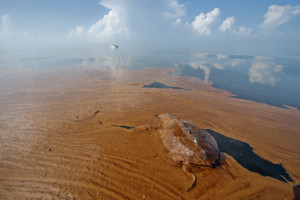 People
As well as Rigas and Topouzoglou, the other key executive is finance director Panos Benos, who also owns more than 2% of the company.
Besides the Greek founders, Energean's board is now made up of representatives from major global oil companies, finance houses, and governments. One of the directors represents the company's biggest investor, the vulture fund Third Point. Another is a former Israeli civil servant, highlighting the company's strong strategic links with the state of Israel.
Mathios Rigas: CEO, founder, major shareholder
Greek national. From 2001 to 2007 he was founder and managing partner of a private equity fund active in Greece called Capital Connect Venture Partners. Before that he worked in shipping and oil finance at Chase Manhattan Bank (1993-99), then was head of Piraeus Bank's shipping division (1999-2001). No current external directorships; in past was chairman of Tyres Herco S.A. and MAVIN S.A. in Greece.
These interviews show the image Rigas likes to project: here and here. Here is Rigas' facebook page.
Panos Benos: CFO and shareholder
In job since 2011. Previously director in oil and gas team at Standard Chartered Bank, London. Before that worked for oil company ConocoPhillips from 2002-2006. Started career at Royal Bank of Scotland in shipping finance.
Benos also appears to invest in property in the high-value west end of London, where he is a director of Colville Square Mews Management Company, and of Dunworth Mews Ltd.
Efstathios (Stathis) Topouzoglou: founding shareholder and director
Founding shareholder, the first investor along with Rigas. Owner and CEO of tanker ship company Prime Marine Corporation.
Prime has a subsidiary called Seven Maritime Company (Seven Marine) which owns the offshore supply ships Valiant Energy and Energean Wave used by Energean's operations in Prinos basin.
Simon Heale: chairman of the board
A chartered accountant who was chief executive of the London Metal Exchange from 2001 to 2006, and since then has been sitting on boards. Chairman of Kaz Minerals 2012-2017, of Marex Spectron 2016-2018, of Gulf Marine Services plc until March 2019. And has been a director of Carlton Commodities Capital Corporate Member Limited, Coats plc, Morgan Advanced Materials, PZ Cussons, and Panmure Gordon & Co.
David Bonanno: director, Third Point representative
Has worked for the fund since 2008. His main speciality seems to be chasing "distressed debt" for "vulture funds". He is in charge of Third Point's "Hellenic Recovery Fund L.P." activities in Greece. He previously worked as an "associate in the distressed investments group" at infamous vulture fund Cerberus Capital.
Andrew Bartlett: "senior independent director"
A long-time oil industry guy turned investment banker. Worked as an engineer and manager for Shell in the 80s and 90s, then as head of oil and gas project finance for Standard Chartered (2004-2011). Was chairman of Azonto Energy (2013-2015). Non-executive director of Africa Oil Corporation, and of Impact Oil and Gas. Advisor to Helios Investment Partners LLP. His personal company is called Bartlett Energy Advisors Ltd.
Ohad Marani: director, Israeli connection
Sits on the board of Bank Leumi (also an investor) and on the investment committee of the Israeli Infrastructure Fund. Was CEO of Israel Land Development Company Energy (2010-15), and has been board chairman of Emmanuelle Energy (2010-15), and Israel Natural Gas Lines (2008-10), and ORL Energy (2004-7). Before that worked for the state of Israel as Director General of the Israeli Finance Ministry (2001-3), DG of Budget Department, and Minister of Economic Affairs at Washington embassy.
Robert Peck: director, former ambassador
Was Canadian ambassador to Greece and also high commissioner to Cyprus, until 2015.
Karen Simon: director, investment banker
Long-time investment banker at JP Morgan for over 30 years. Also on board of Aker ASA.
Russell Poynter
New company secretary and legal counsel, appointed early 2019. A UK lawyer who has worked for oil companies "including Elf, Total, EON E&P and BP" and been chairman of the legal committee of the UK Petroleum Industry Association (UKPIA).

Investors
Until a few years ago, Energean was largely owned by its founders Rigas and Topouzoglou, with finance director Benos also taking a sizeable holding. All three are still large shareholders. But in order to grow rapidly, the company has had to bring in major new capital. It has done this both by selling shares and arranging multi-million bank loans.
Shareholders
In 2013, US-based vulture fund Third Point bought a 45% stake. In 2016, Energean set up its Israel operations as a 50/50 joint venture with London and Hong Kong private equity fund Kerogen. (Energean has since bought out some of Kerogen's share in Energean Israel, making the ownership 70/30). And then in 2018, it went public – listing and selling $460 million worth of shares on the London Stock Exchange. This brought in many new global investors, mainly large investment funds and international banks. Energean now also has a "secondary listing" on the Tel Aviv stock exchange.
In July 2019, Energean sold £211 million worth of new shares to fund its deal buying Edison's oil and gas assets.
Here is a list of the top shareholders with rough figures of their percentage ownership based on the most recently available information.ii
Third Point Hellenic Recovery (19.7%): US-based vulture fund controlled by Dan Loeb
Growthy Holdings Co. Limited (12.2%): Cyprus registered holding company owned by Mathios Rigas (NB: Rigas also owns a smaller amount of shares in his own name).
Oilco Investments Limited (8.9%): Cyprus registered holding company owned by Efstathios Topouzoglu. (NB: Topouzoglu also holds shares in Energean Oil Gas plc in his own name (0.43%) and through H.I.L. Hydrocarbon Investments Limited (0.06%)
Clal Insurance (8.1%): Israeli insurance company owned by Argentine billionaire Eduardo Elsztain's IDB Development Group (45%), Bank HaPoalim (10%), and others.
Capital Group (7.1%): US-based global investment firm
Standard Life Investments (5.4%): UK-based insurance company and investor
Pelham Capital (5.1%): US-based global investment firm
Adobelero Holdings (2.7%): holding company owned by Panos Benos (NB: Benos also owns shares in his own name)
Legal & General (2.3%): UK-based insurance company and investment firm
Bank HaPoalim (1.7%): Israeli bank
HSBC Bank Plc (0.6%): UK-based global bank
BlackRock (0.6%): US-based global investment firm
Invesco (0.6%)
SVM Asset Management (0.4%)
Vanguard (0.3%)
Meitav Dash (0.2%)
Lenders
Energean has also raised money through borrowing. In 2016, it arranged a Eu180 million loan facility through the European Bank for Reconstruction and Development (EBRD). The EBRD committed $105 million of this, with the other $75 million from two Romanian banks: Export-Import Bank of Romania Eximbank, and Banca Comerciala Intesa Sanpaolo Romania. (See: Energean Annual Report 2018).
In October 2018, Energean Israel agreed a massive $1.275 billion "project finance" loan facility with four banks. This is specifically to fund development of the Karish and Tanin gas fields. The deal was led by Israel's Bank HapoAlim, which put up $375,000. Three other international banks committed $300,000 each: Morgan Stanley, Natixis, and Societe Generale. The loan ends in December 2021 and has an average 4% interest rate. (Press reports: here, here.)
According to Energean's latest annual report, the company's financial planning assumes it will be able to "refinance" this loan after 2021, and also "upsize" it by at least an extra $50 million. That will mean either taking out a new loan, or possibly selling bonds for the first time.
The company also borrowed a further $600 million "bridging loan" in July 2019 to fund its acquisition of Eddison E&P.
Some key investors:
A bit more information on some of these investors, both shareholders and lenders.
Third Point: Daniel Loeb's vulture fund
Third Point is a global hedge fund business controlled by US billionaire Dan Loeb.
Loeb is a brash character known as an "activist investor" who pushes to take control of company boards. And also for writing outspoken letters to people he disagrees with – not just company heads but politicians such as Barack Obama. According to one profile, Loeb gives much credit for his entrepreneurial talent to his great aunt Ruth Handler, who created the Barbie doll: "I associated success in business with Hot Wheels and Barbie dolls."
Third Point manages numerous different funds, which invest Loeb's own money alongside capital from other investors. Energean's shares are owned by a particular offshoot called Third Point Hellenic Recovery Fund set up to gamble on the Greek economy.
See  section below on Third Point's vulture fund activities in Greece.
Clal insurance / IDB Group
Clal Insurance Enterprises Holdings is part of the IDB Development Group, which holds approximately 45% of its shares. Bank HaPoalim holds an additional approximate 10%, with the remaining shares publicly held and traded on the Tel Aviv Stock Exchange.
The IDB development group is a big Israeli holding company with numerous subsidiary businesses. Its controlling shareholder is Argentinian real estate mogul Eduardo Elsztain, through his holding company Dolphin Holdings.
See section below for IDB's role in the Palestinian occupation.
Bank HaPoalim
Bank HaPoalim is a major Israeli bank. It is the lead bank lender in Energean's major $1.275 billion loan to finance its Israel operations. It also owns 1.7% of Energean's shares (as of July 2019); and also 10% of Clil Insurance, which is one of Energean's top 5 shareholders.
See section below on Bank HaPoalim's involvement in the occupation of Palestine.
Kerogen Capital
Not a shareholder in Energean, but the company's joint venture partner in Energean Israel. It originally owned 50% of the Energean Israel, but this has now gone done to 30%. Kerogen is a private equity investment fund which specialises in buying shares in oil and gas companies. It has head offices in London and Hong Kong. It was was set up by founding partners Ivor Orchard and Jason Cheng, both of whom previously worked in energy investment for global investment bank JP Morgan.
Institutional investors
Energean's other large investors are mainly international banks and investment funds who put their clients' capital into thousands of listed companies. For example, Capital Group is a major US investment fund manager, privately owned by the Lovelace family and 450 partners. Standard Life Aberdeen is a major UK insurance company and fund manager, listed on the UK FTSE 100 index. It owns its shares in Energean through a subsidiary called Aberdeen Asset Investments.

Key Issues
Energean and the vulture fund
Energean's biggest shareholder is an investment fund registered in the Cayman Islands tax haven. Called Third Point Hellenic Recovery Fund, it is managed by New York "hedge fund" manager Third Point, which is owned and run by a US billionaire called Dan Loeb.
Back in 2012, Loeb's Third Point was one of a number of global "vulture funds" that made millions speculating on Greece's debt crisis. Greek government bonds plummeted in value as markets feared the country would default on its debts and be forced out of the Euro currency.
This is where the vulture funds saw their opportunity, following a model used a decade before in Latin America's debt crisis. Third Point, and other offshore funds such as Dart and Dromeus, bought up "distressed" Greek bonds dirt cheap. They were gambling that Greece wouldn't default, but instead obey the "troika" (European Commission, European Central Bank, and International Monetary Fund) bailout plans. Effectively, that meant the Greek government prioritising international lenders and hitting its citizens with vicious austerity and privatisation measures to meet debt payments.
The vulture funds were right. In December 2012, Greece agreed to a "buyback deal" in which it used money from the EU and IMF to buy back billions in bonds from its investors. Up to $1 billion of these bonds belonged to Third Point, who had bought them earlier that year for a fraction of their face value. Third Point then gloated about making a Eu 500 million profit by selling them back to the government. This profit was paid for, of course, by the Greek people, who were hit by new tax increases, service cuts, and asset sales.
Flush with this success, in 2013 Loeb set up a whole new investment fund specifically to make further gambles on Greece and Cyprus. The Third Point Hellenic Recovery Fund was advertised as a $750 million fund, attracting cash from other investors keen to get a piece of Loeb's action.
However, it's not clear that Third Point has invested anything like this amount. Only three high profile deals have been announced since the fund started. The first was taking a $60 million stake in Energean in 2013. In 2013 and 2014 it bought over a quarter of Cyprus' Hellenic Bank. In 2015 Third Point invested $5 million in online insurance company Hellas Direct.
Energean seems to be the most successful of these deals, and Third Point has not publicised any new investments in Greece since 2015.

Record of disasters from Energean's partners
Energean claims that it has a record of "zero environmental incidents" (apart from its overall contribution to global heating, presumably). But so far it has only ever run one small oil field. Even there, campaigners point out that there has simply not been any adequate assessment of operations at Prinos.
The Greek regulatory body Hellenic Hydrocarbon Resources Management (HHRM) has responsibility for monitoring "compliance" of "offshore oil and gas operators". However, its annual reports show that only one inspection was carried out at Prinos in 2018. No inspections took place at all in 2016 or 2017.
In 2016, one inspection was carried out by another government body, the Special Secretariat for the Environment and Energy Inspectorate (SSEEI). According to Greek campaigners:
"This inspection has led to 'findings' for which the company has been called to account. But so far these remain confidential, as the procedure has not yet been completed."
While we wait for inspection results on Energean itself, we could also take a look at the record of the companies it works closely with. As the company grows fast, it now sub-contracts most of its work to other partner companies. These include those responsible for some of the world's most infamous oil disasters – and other atrocities.
Ecocide: the greenwashing of gas as a "bridging fuel"
Energean tries to present itself as an environmentally conscious company by emphasising its growing focus on gas rather than oil. The argument is that gas is a "bridging" fuel we need to help us slowly wean the economy off even dirtier fossil fuels like coal, because we're not ready yet to move to renewable energy sources. This argument is lapped up by the markets, keen to burn every last bit of fossil fuel so long as there's a profit to be made. As the Financial Times writes:
"The fuel is touted as a stepping stone to the low-carbon economy. […] Thanks to climate change, the dash for gas now comes with a whiff of the odour of sanctity."
This is sick nonsense. Burning gas is incompatible with avoiding catastrophic climate change. When burned, gas releases less carbon dioxide than other fossil fuels – but when methane leakage (fugitive emissions) is taken into account it actually causes similar or even worse warming. The industry argues that carbon capture storage (CCS) technology can reduce emissions, but this has numerous fundamental flaws in terms of cost, scalability, speed of implementation, and reliable storage. In reality these arguments are just used to evade the urgent necessity to stop building new fossil fuel infrastructure and instead end their use as rapidly as possible.'
For much more on this see: these two articles by desmog; article by Climate Reality Project; report by Oil Change International; report by Sightline Institute.

Energean's links to Israeli occupation in Palestine
Gas fields are a major topic in Israeli geopolitics. Gas is Israel's main energy source, but the country has historically been reliant on importing gas via Egypt. This supply is vulnerable if Israel's relationship with the Egyptian state changes, as happened briefly in 2012 after the fall of President Mubarak. The Egypt-Israel gas pipeline is also subject to constant attacks by North Sinai based Islamist guerillas.
Luckily for the Israeli state's aims of self-sufficiency, a number of new gas fields have been discovered off its waters in recent years. As it moves into Israel, Energean has cultivated close relationships with the country's business, financial and political elites. These are some of the most obvious links:
One of its largest shareholders is Israel's Clil insurance, a subsidiary of the holding company IBD Group which owns numerous Israeli businesses.
Its main lender, and a significant shareholder, is Bank HaPoalim.
One of its directors, appointed in 2017, is Ohad Morani, an Israeli banker who previously worked as Director General of the Israeli Finance Ministry. Morani is likely to give Energean good knowledge of the workings of the Israeli state, and easy access to government ministers. Morani is now also a director at Bank Leumi.
The Palestinian BDS movement calls for international companies to end their projects in Israel and to end partnerships with Israeli companies. For example, the BDS movement successfully campaigned for Orange to break its partnership with Israeli company Partner Communications.
Campaigners accuse IDB Development Group, Bank HaPoalim and Bank Leumi of being directly implicated in illegal occupation and settlement activities in Palestine:
IDB Development Group is a holding company whose subsidiaries have been actively involved with the occupation and illegal settlements. Discount Bank funds construction of numerous illegal settlements. Cellcom Israel has built infrastructure in occupied areas and provided phone services to illegal settlements as well as the Israeli army. Mehadrin is an agricultural company that operates orchards in the occupied territories and packing houses in illegal settlements.
Bank HaPoalim provides financing for construction projects in Israeli settlements in the occupied territory". See also: this 2017 report on Israeli banks from Who Profits, "Financing Land Grab".
Bank Leumi provides financing for the construction of housing projects in Israeli settlements in occupied territory.
Israeli state policy means that many Palestinian citizens of Israel are denied access to electricity. For example, the 'unrecognised' bedouin villages of the Naqab desert (or Negev in Hebrew) are denied a connection to the grid. If Energean becomes a major supplier of Israel's energy needs, it will become complicit in this situation.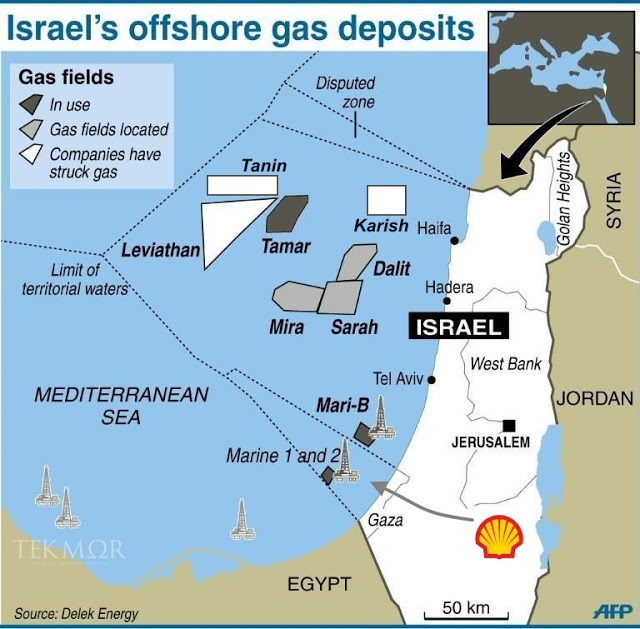 The Gaza Marine Field
The Gaza Marine gas field is about 20 nautical miles off the shores of the Gaza Strip occupied Palestinian. It is estimated to hold over 1 trillion cubic feet of natural gas, and could be worth some $4billion – which would make it Palestine's most valuable natural resource. (See: Corporate Watch – Targeting Israeli Apartheid (p53).
Ownership of the gas field is contested. The area is currently controlled by the Israeli military. It sits in Palestinian waters which were allocated to the Palestinians under the Oslo accords of the 1990s. But which Palestinians? The Gaza strip is under the control of Hamas, who were elected in 2006. But Hamas is not recognised by any foreign power: governments will only deal with the Fatah dominated Palestinian Authority (PA) in the West Bank.
According to most authorities, the field belongs to the Palestine Investment Fund (PIF), which is a public company of the Palestinian Authority's Ministry of Energy.
But in reality, if development goes ahead it is unlikely to benefit Palestinians living in Gaza, with the Palestinian Authority accused of complicity in Israel's siege of the strip, including denying energy supply to residents, as part of its attempt to topple Hamas and retake control there.
For its part, Hamas has said it does not recognise any agreement reached by the Palestinian Authority regarding the gas fields off Gaza's shores.
Against this background, attempts to exploit the gas field have failed over more than a decade. In July 2018, Energean stated that it was ready to buy and operate a 45% stake of the Gaza Marine field from the Palestine Investment Fund – as soon as Israel and the PA reached an agreement. They do not appear to have worried about getting any agreement from the Hamas government.
But the deal now seems to have been postponed. In March 2019, Energean reported that it does not expect to develop the Gaza Marine in the near future. Mathios Rigas told The National:
"We do not get involved in the politics. We do not sit between discussions that have nothing to do with the development of oil and gas reserves. So it's the politicians who have to solve the problems and then we come in and operate."
However, he left it open for the purchase to go ahead in the future: "I don't think this is in the immediate future, but things in the region change very quickly."

Energean's Partners
Energean is growing rapidly, attracting well over Eu 1 billion in new investment since 2018. But in terms of staff and physical resources it is still a pretty small company. At the end of 2018, it only had 416 employees, with 360 of these working on the Kavala oil field.
So the bulk of work on its new operations is being sub-contracted out to other companies. Already in 2018, total "man-hours" worked by contractors 1.1 million for contractors versus 0.7 million for employees. This pattern will only increase in the next few years.
This means that Energean is highly dependent on its relationships with a number of business partners. Here are a few of these.
BP
Formerly known as British Petroleum, one of the seven global oil "supermajors". All the crude oil produced by Energean in the Prinos basin is sold to BP, under a "long-term offtake agreement". The contract with BP currently runs until November 2025. When Energean first took over the Prinos concession it had an offtake deal with Hellenic Petroleum, but switched to BP. This was praised by the markets as it "enabled the company to distance itself from the Greek economy when it went into crisis and maintain operations throughout that difficult period."
Repsol
Major Spanish oil corporation, operates exploration concessions with Energean in Western Greece.
Halliburton
US-based global oil field services corporation, contracted to provide "drilling services" in Energean's Karish and Tanin gas fields. Has been embroiled in numerous environmental and political scandals.
French-US-British global oil services company. "Energean has contracted TechnipFMC under a turnkey, lump sum EPCIC contract to provide the full suite of FPSO and SURF services during the construction phase" in Karish and Tanin.
UK Company, based in Aberdeen. "Wood Group will provide operations and maintenance services once production has commenced" in Karish and Tanin, on a five year contract. They also already have a contract for "preparation" in the "pre-operation period".
UK Company, based in Aberdeen. Provides drilling services alongside Halliburton in Karish and Tanin. "Contracted for four firm and six optional wells". "The Stena DrillMAX was later selected as the rig to be deployed."
Prime, Seven Marine
Investor and director Stathis Topouzoglou's shipping companies, which provide shipping for Energean off Kavala .
Israeli partners:
IPM: will buy Energean's Israeli gas for processing at its Be'er Tuvia plant.
Israel Natural Gas Line (INGL): will build infrastructure with Energean to transport its gas to Israel.
Israeli Opportunity: Israeli oil investor with a 20% stake in Energean's new Israel exploration fields.
Rafael Defense Systems
In August 2019 DSIT Solutions, a subsidiary of Rafael Advanced Defense Systems, announced it was providing an underwater security system called AquaShield to product Energean's Floating Production Storage and Offloading (FPSO) units against under-sea threats. AquaShield is described as "a high-performance underwater Diver Detection Sonar security system." Rafael is a privatised Israeli corporation that was formerly the army's R&D department, and produces many of Israel's advanced weapon technologies.
Lankhorst Offshore
A company making special ropes to moor "The Energean Power" FPSO ship.

Greenwashing: sponsorship of charities and events
Like other oil companies, Energean tries to clean up its image and win local support by sponsoring charities, sports and cultural events. Here are some of the causes and events it mentions in its annual report and on the website.
In Kavala:
Supported the NGO 'Together for Children' through the CSR initiatives 'I give because I care' and 'Secret Santa' in Athens and Kavala.
Energean established a crowd-funding project, the proceeds of which were allocated to the Kavala School of Special Vocational Education and Training (the 'Kavala EEEEK'), at Nea Karvali.
On-going support of Kavala's Fire Brigade.
Grand sponsors of Kavala's 21km Half-Marathon Race 'Saint

Paul Run'.

Sponsor a Wheelchair Basketball team called 'Energean-Kavala B.C.', competing in the 2018 – 2019 A2 Men's National Basketball Championship & Friends.
Offered scholarships to Eastern Macedonia and Thrace Institute of Technology.
Elsewhere in Greece:
Support of the 2nd Dodoni Festival (a Cultural Summer Festival in Ioannina, Greece).
Great sponsors of ' Kalpakia 2018' (a Cultural Festival of Historical Remembrance for the WWII Battle in Kalpaki, Ioannina, Greece).
The Athens office donated 1,562 portions of lunch leftovers to 'Boroume' ('We Can') charity
Grand Sponsors of Ancient Olympia Marathon.
Ancient Olympia Marathon: Donation to the 'Association of Paraplegics and Disabled People in the Prefecture of Ileia', Greece.
Supported, as Gold Sponsors, the '1st Petrochem Day', organised by Chemecon, a NGO established by Chemical Engineering college students.
Other countries:
Supported 'Etgarim' (Israel), an NGO for children and adults with disabilities, through outdoor sports.
Bath University, United Kingdom: Supported a Charity Wheelchair Basketball Game.
University sponsorships:
On its website Energean advertises:
Energean has been consistently collaborating with the Eastern Macedonia and Thrace Institute of Technology, while it offers opportunities to students from any university school or department related to E&P activities. So far, Energean has offered internships or scholarships to students from a long range of Universities such as the National Technical University of Athens (NTUA, the Technical University of Crete (TUC) the University of Bath, the University of Kent, the University of Bristol, the McGill University, the York University, the Heriot-Watt University and others.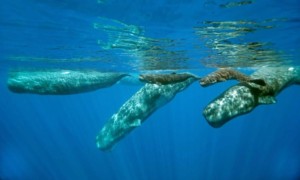 ---
Footnotes
i It is hard to get an accurate estimate of their holdings, particularly as they hold shares under different holding companies as well as in their own names.
iiThese figures are not exact: a large number of shares have recently changed hands due to the Edison deal, and there is not fully up-to date information since then. Sources include Annual Report, LSE filings, and others.