G4S sued over triple murder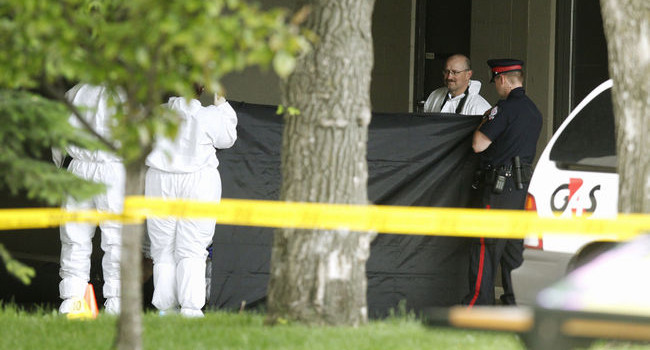 [responsivevoice_button]
Families of three G4S guards gunned down by a colleague in Canada are suing the security company over flawed vetting procedures. But the regional manager is now working for the business in Britain.
Travis Baumgartner, a 21-year-old heavily indebted G4S trainee, murdered his co-workers in June 2012 while they were delivering cash to a bank machine in Alberta. He then tried to run away with hundreds of thousands of dollars in stolen money.
Lawsuits submitted this week by the victims' families allege that G4S failed to ensure if Baumgartner was psychologically fit to carry out his duties, which included handling a loaded gun.
G4S claims Baumgartner went through a federal firearms training test and a psychological evaluation before hiring him.
However, this would not be the first time G4S vetting has failed. A BBC Scotland investigation found that G4S did not properly screen Danny Fitzsimons, who killed two colleagues 36 hours after he started working for the company in Iraq. Fitzsimons was on bail for firearms offences and suffering from Post Traumatic Stress Disorder.
But G4S is standing behind its Canadian staff. Corporate Watch has found that Jean Pierre Taillon, who was in charge of G4S Cash Solutions (Canada) Ltd at the time of the bank shooting, now works for G4S in Britain. He was appointed Managing Director of G4S Care & Justice Services (UK) Ltd in May 2014, according to records filed at Companies House.
This is the G4S division used by the UK government to run prisons and immigration detention centres. Its electronic tagging contract is being investigated by the Serious Fraud Office.
Taillon has said the shooting in Canada was "unfortunate", and that it was "almost impossible to screen out that individual." The bereaved families clearly disagree.