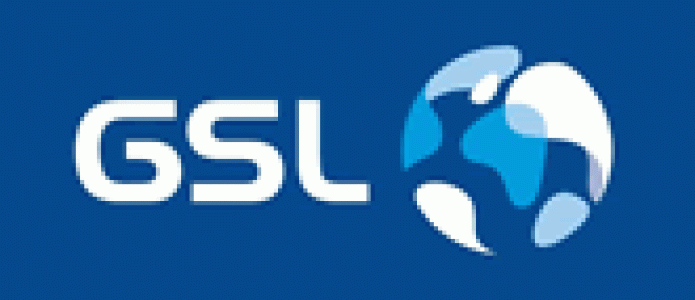 UPDATE: Global Solutions was bought by G4S in May 2008. Click here for more information on G4S
INTRODUCTION
Global Solutions Limited (GSL) was formerly the section of Group 4 covering prison and court services, immigration detention centres, education contracts, meter readings and 'outsourced services'. In May 2004 it was announced that GSL was to be bought by two venture capital companies1, Englefield Capital and Electra Partners Europe. GSL is especially proud of its work in the Private Finance Initiative (PFI) and Public Private Partnership (PPP) sectors – i.e. work with government bodies on privatising, or 'outsourcing', public services such as schools, hospitals and prisons – claiming to be 'a leader in the provision of critical support services for public authorities and corporate organisations internationally'2. The company operates prisons and detention centres, and an increasing quantity of other services, in Britain, Australia and South Africa.
GSL's mission statement:
'Through a policy of openness, reliability and integrity, we will become the service partner of choice for government and corporate organisations, and the preferred employer of their staff.'3
In 2005, Britain has the most privatised prison service in Europe and an increasingly hostile attitude towards asylum seekers. Despite receiving heavy criticism from detention industry workers, the prison ombudsman, prison inspectors, visitors to detainees, many organisations which work with detainees and the BBC, GSL is still likely to benefit from the government's increasingly draconian immigration policy. It is also set to gain from the growing trends all over the world for more privatisation of services4, and is at the forefront of exporting prison privatisation.
Within the UK prison industry, the role of private companies is changing and becoming more prominent. The Correctional Services Bill, discussed in parliament in 2004, will if it goes through give private prison directors statutory powers over prisoners in the same way as their public sector counterparts. The implications of this are alarming5.
HISTORY
For the history of Group 4, which owned GSL until 2004, see Corporate Watch's Group 4 profile6.
On its website GSL records its own history in terms of prison privatisation, showing that this was a significant factor in its growth. In 1990, under the Conservative government, the Prison Service invited private companies to bid for contracts to manage prisons. In 1991 GSL, then still owned by Group 4, won the first ever UK private prison contract to manage HMP Wolds in Yorkshire7. In 1994 the company won the UK's first ever PFI prison contract – to build and manage HMP Altcourse, a prison in Liverpool with the capacity to hold 900 people. Altcourse opened in 1997. Since then GSL has expanded to work in more sectors, categorised euphemistically as 'outsourced services', 'care and custody' and 'operational support'8.
In July 2004 GSL was bought by two venture capital companies, Englefield Capital and Electra Partners Europe, in a £207.5 million deal. Both companies make it clear that their interest in GSL stems largely from the current atmosphere of increasing privatisation in many sectors which were previously publicly run. At the same time as selling off GSL, Group 4 merged with Securitas9.
GSL's new owners
Englefield Capital is a relatively new company. Officially launched at the beginning of 2003, it already has an annual turnover of over £9 million and before-tax profits of over £6 million (figures from 2004). It describes itself as 'a private equity fund with assets under management of ? 700m making European private equity investments in buyout and development capital', i.e. it buys companies, or stakes in companies, which it thinks will make profits, then sits back and watches the money come in. The majority of board members have CVs including experience at financial companies and investment banks such as Warburg Pincus, Morgan Stanley and Merril Lynch.
On the company website, Englefield identifies movements in the European business environment and makes conjectures about what the effects of these may be as a rationale for its investment choices. It suggests that shifts in European socio-economics, such as an aging population, are likely to put pressure on traditional state provision of services and propel a shift towards the private sector.
Other companies listed in Englefield's portfolio are:
Canopius (formerly Trenwick Managing Agents Ltd), a general insurance company operating in the Lloyd's insurance market in London. Canopius was Englefield's first investment in 2003.
Cognita, an independent schools company created especially by Englefield in October 2004 and chaired by former Chief Inspector of Schools Chris Woodhead. Englefield says that it hopes Cognita will become 'the leading independent schools business in the UK'. Cognita already has twenty schools and is 'actively seeking further acquisition opportunities'.
Resolution, a commercial property company. Other investors including Warburg Pincus have also committed to invest in Resolution.
TIBH, a financial services company based in Amsterdam but mainly operating in Central and Eastern Europe. Englefield has a 17.2% stake.
Zephyr Investment Ltd, another venture capital company.
(Englefield's website has links to all these.)
Electra Partners Europe is another investment company. Its core values include 'To maintain a sharp investment focus on chosen sectors' and 'To maximise shareholder value'. The directors' backgrounds and previous experience follow a similar theme to those of Englefield, with previous employers including Pricewaterhouse Coopers, KPMG and Ernst and Young. Electra operates from Paris, London and Frankfurt.
An older company than Englefield, Electra has a longer list of investments divided into the following sections: business support services, consumer, industrial, financial services, healthcare, media. It describes the PFI/PPP market as one with 'strong underlying macro growth trends'.
As an 'investment rationale' for the GSL deal, Electra said:
'GSL is a unique platform in terms of scale, sector and market position. This is a niche growth investment, where organic growth will be achieved through the development of new business both in the public and private sectors. There is also the opportunity to extend the services offered by GSL through targeted acquisitions.'10
MARKET SHARE/IMPORTANCE
On its website GSL describes itself as 'one of the fastest growing companies in [the PFI] marketplace', a view that is clearly shared by its new owners and the companies who considered buying it (see Electra and Englefields' comments about growth above).
GSL was the first company in the UK to manage private prisons11, giving it some advantage in the market. It is clearly proud of what it considers to be an innovative approach to private companies working in the public sector. Today, GSL runs three of the eleven private prisons in England and Wales, and four of the six immigration detention centres12. Other major companies in this market are Sodexho, usually through subsidiary UK Detention Services, and Serco, often through subsidiaries such as Premier Custodial Group.
Internationally, GSL runs the first private prison to open in South Africa and says it is 'at the forefront of privatisation of prisons in Australia'. At the moment it has a total monopoly on Australia's asylum detention centres.
Out of four contracts in England and Wales for managing prisoner transport, GSL has two, one for the north and one for the east. The other two are held by Premier and Reliance13.
GSL wants to 'become a strategic partner for Primary Care Trusts, through which it is intended that more than 75% of all NHS funding will eventually flow.'14 See below for details of the LIFT scheme with which primary care trusts are working.
References 1. An investment company that invests its shareholders' money in new companies and other risky but potentially very profitable ventures. (from www.guardian.co.uk/theissues/article/0,,184657,00.html)

2. From company website www.gslglobal.com/
3. Ibid.
4. See, for example, www.wdm.org.uk/campaigns/past/gats/index.htm
5. Prison Privatisation Report International, May/June 2004, www.psiru.org/justice/ppri62.htm 'Contractors to have statutory power over prisoners'. For more information on this bill, which also merges the prison and probations services into one National Offender Management Service (NOMS), see www.guardian.co.uk/guardianpolitics/story/0,,1230083,00.html 'Firms to take over discipline in private jails', 3 June 2004, and www.guardian.co.uk/uk_news/story/0,,1336819,00.html 'Jails merger in danger, officials warn', 27 October 2004.
6. www.corporatewatch.org.uk/profiles/privatised_services/group4/group4_1.html , profile last updated July 2003.
7. See prison website www.hmpwolds.co.uk/
8. Information from company website www.gslglobal.com/about_gsl/history.asp
9. www.psiru.org/justice/ppri63.htm#GROUP4DEALS, July 2004, explains the sell-off.
10. www.electraeurope.com/admin/Publisher/EPETransactions/uploads/GSL%20Ref%20TU.pdf 'Transaction Update', July 2004.
11. www.gslglobal.com/press_centre/introduction.asp
12. www.psiru.org/justice/ppri63.htm#UNITEDKINGDOM 'Contracts update', July 2004.
13. 'Judge blames prison for court delays', The Guardian, 8 October 2004.
14. P.33, GSL's 2003 annual report.
PRODUCTS/PROJECTS
GSL lists the following as its 'markets':
PFI/PPP
'Business and Public Services'
Custodial (including prisons, immigration, secure training
centres, court services, and Manchester Magistrates' Court)
Education
Foreign Office and Defence (GCHQ and the Met Office)
Healthcare
'Outsourced Services'
Police Support Services
'Transfer of Staff'
Utility (Accuread) (gas metre readings)
Healthcare
In 2003 GSL began entering LIFT (Local Improvement Finance Trust) schemes. LIFT is a new form of PPP in the health sector by which the provision and maintenance of primary health and social care facilities, such as GPs' surgeries, is financed by private companies. LIFT schemes are overseen by Partnerships for Health, a new company created specifically for the purpose by Partenerships UK and the Department of Health. In 2003, there were 42 LIFT schemes in the country, of which GSL had four contracts. GSL has stated its intention to grow in this area1: from this initial involvement, 'opportunities should arise to extend the relationship to other NHS and local government bodies and continue to grow its service based income'.
GSL has a thirty-year contract to design, build and operate facilities at the Nuffield Orthapaedic Clinic in Oxford. It also has a five year contract for non-emergency Patient Transport Services (PTS) with the Barking, Havering and Redbridge NHS Hospital Trust. GSL has said it hopes to expand this service.
Custodial
GSL runs three prisons in the UK: HMP Wolds in East Yorkshire, the first privatised prison in the UK, and two PFI contracts, HMP Altcourse in Liverpool and HMP Rye Hill in Warwickshire.
It also runs two 'secure training centres' (STCs), i.e. jails, for young offenders through subsidiary Rebound ECD: Medway in Kent and Rainsbrook on the Northamptonshire/Warwickshire border.2
GSL runs immigration detention centres Campsfield in Oxfordshire, Oakington in Cambridge, Tinsley House near Gatwick and Yarl's Wood in Bedfordshire. All except Oakington (which is a reception centre for people who have just arrived) are removal centres for people who are awaiting deportation. In 2004 it secured a contract to run a new so-called 'accommodation centre', being built as part of a national trial scheme, in Bicester, Oxfordshire, which would hold detainees for up to six months while their claims were processed. In June 2005 the government abandoned this plan. The Bicester centre was the only one of these centres to have received planning permission; at the time of writing, it is not clear whether another removal centre will be built on the site, where some preliminary work has already started, or whether the whole project will now be abandoned. Local campaign group Bicester Refugee Support fears the former.3
It runs several 'holding centres' around the country, which are all attached to reporting centres and hold people for short periods of time, for example on their way to other detention centres or deportation, under contract with the Home Office's Immigration and Nationality Directorate (IND).
GSL also runs 'court services', including prisoner transport. According to the company website, it 'makes more than 600,000 prisoner movements per year in England & Wales' and '70,000 prisoner inter-prison movements per year'.4 See 'corporate crimes' section for criticism GSL has received in delivering this service.
In its 'police support services' section, GSL runs custody units for local police forces in Warwickshire, Norfolk, Staffordshire, Gloucestershire and Lancashire. It also offers its assistance with 'other services or duties that do not require the specialist skills of a police officer'5.
GSL has a 25 year £35 million PFI contract to design, build, finance and operate Manchester Magistrates Court, and to manage services including catering, cleaning, security, reception and maintenance.6
Education
While still part of Group 4, GSL won a PFI contract to build three schools in North Wiltshire. The project was completed in 2002 and GSL appears not to have entered any more education-related contracts outside of its custodial activities.7
Other areas
Companies which specialise in outsourcing are becoming increasingly multi-disciplinary in an attempt to make more markets available to them. Thus GSL also manages a headteachers' induction programme for the National College for School Leadership and the MoD's Enhanced Learning Credits Initiative; and runs training courses for the Inland Revenue, the Home Office and the Civil Service.8
GSL has a £400m 30-year PFI contract to construct and service the new GCHQ building in Cheltenham, and a 15-year contract to construct and service the new Meteorological Office Headquarters in Exeter.9
Through Accuread, in partnership with British Gas, GSL does gas and electricity meter readings.
International
Internationally, GSL is generally promoting and exporting privatisation. It has projects in Australia and South Africa with a heavy focus on detention.
Australia
In Australia GSL manages10:
Prisons: maximum security Port Phillip Prison in Melbourne, Victoria, and low/medium security Mount Gambier Prison in South Australia (Australia's first ever private prison);
Security at the Thomas Embling Hospital (a Forensicare facility for the treatment of mental disorders associated with criminal behaviour);
Detention Services for the Department of Immigration and Multicultural and Indigenous Affairs (DIMIA), on behalf of the Australian Government. In August 2003 Group 4 signed a contract with DIMIA to manage all of Australia's immigration detention centres and immigration reception and processing centres, lasting initially for four years and with the option of a further three;
Prisoner Movement and In-Court Management for the South Australian Government;
Prisoner Transportation Services in Victoria;
Medical Transport Services in Victoria: non-emergency ambulance services.
South Africa
GSL is responsible for South Africa's first PFI contract, the Mangaung Correctional Centre in Bloemfontein, opened in July 2001, which has a capacity for 3000 inmates.11
References
1. GSL's 2003 annual report, p33. For a critical look at the effects of LIFT schemes, see www.unison.org.uk/acrobat/13620.pdf

3. www.bicesterrefugeesupport.org.uk/news/EEEllyuupEhFuewkty.html 15 June 2005.
4. www.gslglobal.com/markets/custodial/court_services.asp refers to regions of the country where it works.
5. The Gloucester Citizen, May 13 2004, 'Changing the guard for those in trouble', UK Newsquest regional press – This is Lancashire, May 1 2004, 'Security giards drafted in to help police', The Sentinel (Stoke), February 16 2005, 'New jail will be ready by October', www.gslglobal.com/markets/police_support.asp
6. www.gslglobal.com/markets/custodial/manchester_magistrates.asp
7. www.gslglobal.com/markets/education.asp
8. www.gslglobal.com/markets/business_management.asp
9. www.gslglobal.com/markets/foreign_office.asp
10. Info from www.gslpl.com.au/gsl/contracts/contracts.asp
11. www.gslglobal.com/markets/custodial/custodial.asp
www.psiru.org/justice/ppri52.asp#SouthAfrica
WHO/WHERE/HOW MUCH
(Unless otherwise stated, information here is from the company website)
GSL employs 8000 staff in the UK, South Africa and Australia.
Annual turnover in 2003 was £291.5m – up 17.7% from 2002.
In 2003, 32% of revenue came from PFI contracts and 50% from PPP contracts1.
Board of Directors
Stephen Brown – Chief Executive
David Banks – Chief Operating Officer
Anders Wallin – Human Resources Director
Sandra Major – Legal Director and Company Secretary
Chris Elliot – Financial Director
Auditors: PricewaterhouseCoopers
UK address:
GSL
Head Office
Farncombe house
Broadway
Worcestershire
WR12 7LJ
England
Tel: +44 (0)1386 858585
Email: press.office@gslglobal.com
Australia address:
Level 16
499 St Kilda Road
Melbourne Vic 3004
Postal Address:
PO Box 7190
St Kilda Road Melbourne 8004
Tel: 00 61 3 9864 4044
Fax: 00 61 3 9866 8568
Website: www.gslpl.com.au/
South Africa address:
17 Kent Road (cnr. Jan Smuts Ave)
Dunkeld Gardens
Dunkeld West, 2196
Johannesburg
Tel: +27 11 341-0600
Fax.: +27 11 341-0604
E-mail: gslsolutions.sa@gslglobal.com
www.gslglobal.com/network.asp 'GSL Network' has links to all GSL/Group 4 websites (including Group 4 in Azerbaijan, India and Russia) and other sites with information about 'outsourcing'.
Subsidiaries2 (100% owned unless otherwise stated)
GSL UK Limited (formerly Group 4 Falck Global Solutions Ltd)
GSL Joint Ventures Ltd (formerly Group 4 Falck Joint Ventures Ltd)
GSL Overseas Holdings Ltd (formerly Group 4 Falck Overseas Holdings Ltd)
GSL Utility Services Ltd (formerly Group 4 Falck Utility Services Ltd)
Accuread Ltd (51%)
GSL (Australia) Pty Ltd (formerly Group 4 Falck Global Solutions Pty Ltd) (Registered in Australia)
GSL Custodial Services Ltd (formerly Group 4 Correction Services Pty Ltd) (Registered in Australia)
Medical Transport Services Pty Ltd (Registered in Australia)
GSL Solutions (South Africa) (Pty) Ltd (formerly Group 4 Correction Services SA (Pty) Ltd) (Registered in South Africa)
GSL Correction Services (Bloemfontein) (Pty) Ltd (formerly Group 4 Correction Services Bloemfontein SA (Pty) Ltd) (81%) (Registered in South Africa)
Joint Ventures
GSL Carillion Ltd (50%) (formerly Group 4 Carillion Ltd)
North Wiltshire Schools Ltd (50%)
White Horse Education Partnership Ltd (50%)
Education Care and Discipline Ltd (50%)
ECD (Cookham Wood) Ltd (50%)
Education Care and Discipline Three Ltd (50%)
ECD (Onley) Ltd (50%)
GSL Carillion (Fazakerly) Ltd (50%) (formerly Group 4 Carillion (Fazakerly) Ltd)
Fazakerly Prison Services Ltd (50%)
GSL Carillion (Onley) Ltd (50%) (formerly Group 4 Carillion (Onley) Ltd
Onley Prison Services Ltd (50%)
Accommodation Services (Holdings) Ltd (40%)
Integrated Accommodation Services Plc (40%)
UK Court Services (Manchester) Holdings Ltd (33%)
UK Court Services (Manchester) Ltd (33%)
Albion Healthcare (Oxford) Holdings Ltd (25%)
Albion Healthcare (Oxford) Ltd (25%)
ast London Lift Investments Ltd (50%)
East London Lift Company Ltd (30%)
East London Lift Accommodation Services Ltd (30%)
Australian Correction Facilities Pty Ltd (50%) (Registered in Australia)
Bloemfontein Correctional Contracts (Pty) Ltd (20%) (Registered in South Africa)
Companies GSL describes as Partners are listed on www.gslglobal.com/about_gsl/partners.asp . They include, among others, Carillion, the construction company formally known as Tarmac; Aramark, which manages catering in prisons and detention centres3; and the Home Office.
GSL is wholly owned by Englefield Investment and Electra Partners Europe.
Englefield Investment
Michelin House
81 Fulham Road
London
SW3 6RD
Tel: +44 (0)207 5914200
Fax: +44 (0)207 5914222
www.englefieldcapital.com/
Electra
London Office
Electra Partners Europe Ltd
65 Kingsway
London
WC2B 6QT
England
Tel
+44(0)20 7831 6464
Fax
+44(0)20 7404 5388
Paris Office
Electra Partners Europe S.A.
31, rue de Lisbonne
75008 Paris
France
Tel
+33 1 53 83 79 10
Fax
+33 1 53 83 79 20
Frankfurt Office
Electra Europe GmbH & Co. KG
An der Hauptwache 5
60313 Frankfurt am Main
Germany
Tel
+49(0)69 299 236 0
Fax
+49(0)69 299 236 99
References
1. 2003 annual report, p.32.

2. Information from 2003 annual report.
3. For an article about Aramark's monopoly in prisons, see http://libcom.org/hosted/caps/modules.php?name=News&file=article&sid=419.
INFLUENCE/LOBBYING
GSL is a member of the British Security Industry Association (BSIA), a lobbying group with over 500 members. BSIA says its aim is 'to help its member companies succeed in an ever-changing and highly competitive business environment. A vitally important element of this is ensuring its members provide the highest possible standard of products and service to their customers.'
BSIA's activities include lobbying government bodies and organisations in attempts to influence legislation and policy, establishing working relationships with the Home Office, the Association of Chief Police Officers and the Association of British Insurers.1
GSL is also a member of the Confederation of British Industry (CBI) 2. In 2003 the CBI put out a report called 'Competition: a catalyst for change in the prison service', modestly subtitled 'A decade of improvement'3. Unsurprisingly, the report concludes that privatisation has been generally beneficial to the prison industry, in flat contrast to stories from some other sources. One issue the report marks for further consideration is 'exporting public services': having noted that the UK prison privatisation model is already being transferred overseas, it suggests that 'the DTI could assist the custodial services sector in establishing domestic policy settings favourable to the export of these services.' This comes in stark contrast to most other pieces of research referenced in this profile.
Along with Costain, Balfour Beatty, Serco and Carillion, GSL is listed as a corporate sponsor of the PPP Forum4, a body established in 2001 to 'promote the benefits of public private partnerships in the UK.' It does this by lobbying the government, generally promoting PFI/PPP projects and answering criticisms of PFI/PPP in the press.
The PPP Forum happily notes that Gordon Brown has said 'there should be no principled objection to PFI expanding into new areas, such as the provision of employment and training services, the renovation of schools and colleges, major projects or urban regeneration and social housing'.5
Partnerships UK (PUK) is the agency that helps PPP/PFI projects6. It was developed in 2000 'to accelerate the development, procurement and implementation of private public partnerships.'
PUK is itself a PPP: it is 49% government owned, 44.6% by HM Treasury and 4.4% by the Scottish Ministers. The rest of its shareholders are nine private companies, each owning about 2–9% – including GSL Joint Ventures Ltd, which has a 2.2% stake. The others are: Uberior Infrastructure Investments Ltd, The Prudential Assurance Company, Abbey National Treasury Services, Sun Life Assurance Society, Barclays Industrial Investment, the Royal Bank of Scotland, Serco and Boldswithc Ltd (The British Land Company).7
GSL makes no recorded political donations.
Corporate Social Responsibility
GSL has a 'corporate responsibility' page on its website where it assures us of its 'good corporate citizenship' and records its achievements and awards it has won in the past years. You can download a copy of its human rights policy from the same page.8
GSL has a 'single union agreement' with GMB commercial services sector, which means the company only recognises the one union.
Corporate Watch's favourite GSL quote: 'mandatory detention is not imprisonment.'9
References
1. www.bsia.co.uk/

2. Website www.cbi.org.uk
3. www.cbi.org.uk/pdf/prisonsreport.pdf, CBI website www.cbi.org.uk
6. www.partnershipsuk.org.uk/index.html
7. www.partnershipsuk.org.uk/aboutpuk/Shareholder.html
8. www.gslglobal.com/corporate/corporate_response.asp
9. www.gslpl.com.au/gsl/contracts/contracts.asp#ds
CORPORATE CRIMES
A lot of GSL's 'corporate crimes' will be well-known: they are a continuation of those of Group 4. Therefore this report will try to focus on things that have happened or come to light since GSL was sold by Group 4. It's also worth noting that to a lot of people, GSL's whole rationale for existence is a crime.
Privatisation
GSL is proud of the fact that it has been 'at the forefront of the Private Finance Initiative', in many cases (such as private prisons) being among the first companies to try out privatsing a new sector. This began when GSL was still part of Group 4, but since the sell-off the PFI/PPP focus has become far greater: in 2003, 32% of GSL's revenue was from PFI contracts and 50% from PPP contracts1.
Unsurprisingly, reports on the performance of PFI/PPP from the companies involved and bodies such as the CBI and Partnerships UK are overwhelmingly positive about its effects; however, independent sources show an entirely different picture. UNISON, the public sector trade union, is so concerned about the effects of privatisation in its various forms that it has launched a campaign against it:
'All our evidence and experience shows that once services are run for private profit, the quality of care is reduced and the public service ethos is replaced by a hard-nosed profit motive.
'It is about who makes the decisions about caring for your elderly relatives or your children's education or housing the homeless?someone with their heart in the right place, or someone with an eye on the balance sheet.'2
According to an article by George Monbiot, GSL broke even within two and a half years of its 25-year contract to manage HMP Altcourse – meaning it can now spend 22 years making profits out of it3.
There is also scope for more privatised services within a privately run prison. For example, at HMP Wolds, catering is done by Aramark Ltd, an American-based 'service management organisation', and healthcare is provided by Primecare Forensic Medical, part of the Nestor Healthcare Group, a growing privatised medical services company.4 Inspection reports of Wolds and Altcourse prisons published in June 2005 mention catering as a problem area, with 57% of respondents in Altcourse (where catering is also managed by Aramark) saying the food was 'bad or very bad'.5
Casualisation
Arguably, casualisation of staff is an inevitable consequence of privatisation. GSL claims that 'All staff are screened by the Home Office, and rigorously vetted by GSL internal procedures'. However, their behaviour implies that the 'rigourous vetting' is not very effective (see racism section below for more detail). Group 4 has a history of employing violent and racist staff, and GSL has not shaken this off.
In October 2004 the Prison Officers' Association (POA) voted overwhelmingly against the government's plans to 'market test' prisons (i.e. Experiment with privatising them). Despite their right to strike having been taken away in 1993, prison officers said that industrial action was a possibility if the government ignored their concerns. POA national officer Steven Gough explained that comparison between public and private sector prisons was difficult: 'Companies such as Global Solutions seem to have no mechanisms by which they can be held to account.'6
The Prison Service Pay Review Body conducted a survey in 2004 comparing the pay and conditions of prison and immigration detention centre workers in the public and private sectors in England and Wales7. The results overwhelmingly point towards public sector workers being paid more, getting a better deal with sick pay and other benefits. There is no data on specific companies, but the information quite clearly points towards privatisation being a negative thing for the workers and, by extension, the prisoners.
Government statistics also show that many private prisons have been failing to meet targets on Key Performance Indicators (KPIs), including figures on assault, drug use, and hours of 'meaningful activity'8.
In March 2004, the Prison Privatisation Report International reported that 'Group 4 has been recruiting casual staff to work in Port Phillip Prison and on the company operated prisoner transport service in Victoria'. The article goes on to describe staff complaints about passive smoking.9
Exporting privatisation
As described earlier, GSL is one of the companies instrumental in exporting PFI/PPP ideas abroad. It is one of many that are eager to capitalise on South Africa's public services. This is symptomatic of a general trend in British companies and government policy.10
South Africa's next four prisons are likely to be run by the public sector, following government concerns about the length of contracts in privately run establishments. Siyabulela Mlombile, Department of Correctional Service regional commissioner for Gauteng, said 'We would like a period of five, seven or ten years to allow for the benefit of continuous improvement. We would have preferred a growing relationship rather than a marriage cast in stone.'11
Chris Giffard of the Prison Transformation Programme, Centre for Conflict Resolution at the University of Cape Town, raised further concerns in a letter to the Cape Times, saying:
'Prison privatisation in South Africa was introduced under a veil of secrecy. There was little if any public debate in parliament or civil society … the issue of whether to allow the punishment of criminal behaviour to be in private hands and indeed whether companies or individuals should profit financially from the consequences of crime, are complex issues worthy of strenuous debate.' Highlighting the situation in America, where many people believe detention corporations already have far too much power in the 'justice' process12, and the fact that many such corporations are looking for ways into other parts of the world, especially developing countries, he continued:
'We are potentially on the same track [as the US] if private US prison companies invest in South Africa in the form of foreign direct investment, since we are ranked fourth globally in the per capita imprisonment rate.'13
In a radio interview in 2003, Australia's Minister for Corrections Andre Haermeyer raised concerns about prison privatisation, saying that private prison contracts 'have been written, I think, very much in favour of the operators, and whilst we have renegotiated some of the service delivery outcomes with the new operators and that's costing us some more, we can't simply step in and take over the prison. We have contractual obligations and it is only where there are serious and repeated material defaults against the contract that we can actually step in.'14 He went on to explain that this situation was something inherited from a previous government but the current government was still unable to change the contract until something drastic happened – apparently something more extreme than finding a loaded gun in a prisoner's cell.
Asylum
GSL makes profits out of the British and Australian governments' racist policies of locking people up for no reason other than wanting to live in a country other than the one they were born in.
The notorious Woomera detention centre in Australia closed down in 2003 and most inmates were moved to GSL-run Baxter; however, many reports say that conditions inside Baxter are nearly as bad as they were at Woomera prior to its closure.15 Australia is famous for having an asylum and immigration policy even more racist than Britain's16; GSL now manages all Australia's immigration detention centres.
In 2004 the Prisons Inspectorate conducted unannounced inspections on four GSL-owned 'holding centres' in London and Manchester17. It concluded that all four had 'deficiencies', including lack of child protection policies, lack of adequte training in self-harm prevention and lack of fire safety strategies, and it was not made sufficiently clear to detainees what the role of the holding centres was. There was also little external supervision or monitoring of the centres – a common problem with privatised establishments18.
Racism
Visitors to detainees in Campsfield speak of regular violence, physical and verbal, to inmates by GSL guards, including broken bones. Very few of these cases result in GSL employeees being prosecuted, or even disciplined, often because the victim – obviously a key witness – has been deported by the time any complaint filters through the bureacracy. A GSL employee, allegedly 'dealing' with racial abuse claims, also told an undercover journalist that he discouraged inmates from making complaints about the staff19. It should also be noted that a lot of abuse goes unreported as detainees may not have access to lawyers or interpreters, or are just too scared to tell anyone.
After being partially destroyed by fire in 2002[20], Yarl's Wood reopened in 2003. However, it has since been criticised for racism among staff and unnecessarily frequent use of 'control and restraint.' The prison ombudsman Stephen Shaw launched an investigation after a Daily Mirror journalist went undercover on a training course and published an article containing allegations of racism and abuse. The results of the investigation were heavily critical of certain individual staff members, some of whom have now left, but said there was not a 'culture of racism' – a conclusion that many people find hard to understand given that the specific allegations of racist behaviour were deemed to be true. A spokesperson from the Campaign to Stop Arbitratry Detentions at Yarl's Wood said:
'It would appear that the government is making some effort to protect this company from the consequences of its own failings.'21
In March 2005, GSL again came to public attention through a BBC documentary, 'Detention Undercover – the Real Story', in which undercover journalists worked for GSL in the Oakington detention centre.22 The programme includes footage of GSL employees verbally abusing and threatening inmates, and talking about using physical violence when out of sight of any CCTV cameras, for example in lifts and vans.
After the screening of the programme, GSL released a statement purporting to be 'shocked and dismayed' by its contents, eager to reassure everyone that the activites described were only carried out by a violent minority.23 This has been going on for a long time, and the fact that the company does nothing about it until being exposed on national TV is not encouraging. Visitors to detainees confirm that the problem is much wider than a violent minority, and were not remotely surprised by the contents of the programme.24
Since the screening of the programme, Immigration Minister Des Browne has called for an official independent investigation into the allegations made in the programme; GSL also claims to be undertaking an internal investigation.25 A further inquiry is also being made by prison ombudsman Stephen Shaw, due for publication in June 2005; submissions have been sent from voluntary organisations including Bail for Immigration Detainees and the Campaign to Close Campsfield.
A report on Wolds Prison, published in June 2005 by prisons inspector Ann Owers, says that the prison's race relations management team (RRMT) was 'not operating effectively and was not aware of the serious concerns expressed by some black and minority ethnic prisoners about equity of treatment and access to facilities'. Although 15% of prisoners were black or other ethnic minorites, none of the staff were. There were 'significant differences between some results from white and black and minority ethnic prisoners across a range of important areas, such as safety and the helpfulness of personal officers'.26
Violence during transport
The worst reported cases of violence to detainees are nearly always in vans while being moved between detention centres or to the airport; worryingly, visitors to detainees have reported a significant increase in these movements in recent months27. There are various reasons why this could be: from the government's perspective it makes sense because they can say that the average stay in detention is short – that's the average stay in one institution rather than the whole time spent in detention. For GSL, the more movements they make, the more they get paid. Aside from being an unnecessary and often traumatic upheaval, being moved can directly harm the detainees' anti-deportation appeals, as it makes it harder to build up any lasting relationship with support networks or lawyers.
The total number of deportations in 2004 was 14,715, and GSL says it carries out 'in the region of 90,000 detainee movements per year'28. In November 2004, the Medical Foundation for the Care of Victims of Torture published a report titled 'Harm on removal: excessive force against failed asylum seekers'29, in which 14 removals – all on people of African or Carribbean origin – were studied. Out of these, the report concluded that 'excessive or gratuitous force' had been used in 12 cases, with people suffering symptoms including loss of consciousness, bleeding from the nose and mouth, and nerve damage from the misuse of handcuffs. Following recommendations made by the report, the Home Office agreed to install CCTV cameras in the back of all vans being used to trasport detainees. However, it doesn't bode well if staff can only be guaranteed to behave if they are being monitored by CCTV. According to an article on in the Guardian, GSL receives more complaints than any other firm (although it also does more transportation, so this figure may be proportional): out of 35 legal cases, GSL was involved in 30%30.
Locking up children
GSL detains immigrant children at Oakington and Tinsley House and young offenders at Medway, through Rebound ECD. In November 2004, chief inspector of prisons Ann Owers released a report saying that 41 children were detained in Oakington when she visited, the majority for longer than four weeks. One boy had been detained days before the start of his GCSE exams. GSL records showed that in the previous year a child had been in Oakington for 21 weeks. The report concludes that agreed procedures for detaining child asylum seekers had not been followed, and that the centre lacked staff with qualifications relevent to dealing with traumatised children.31
The Home Office issued a response to the report which acknowledges that detaining children is a 'sensitive' issue but fails to address any of the specific problems highlighted, or the fact that a company is making fat profits out of the situation.32
Another report by Ann Owers, conducted in November 2004, criticises Tinsley House for its dealings with children, concluding that its child protection practices were 'seriously deficient'. Although it mentions some positive things, the report highlights the lack of proper procedure for detaining children, for preparing inmates for release and for allowing inmates to make complaints. There were also found to be insufficient criminal record checks on staff, which should be normal procedure for anyone working with children. The report mentions that 'in part, the explanation for these omissions appeared to be an unedifying stand-off between the centre and the local social services department as to who was responsible for what.' – implying that the company and local authorities were not communicating or cooperating adequately.33
After being partially destroyed by fire in 2002, Yarls Wood reopened in 2003 and is expanding. Its final capacity is to be for 400 people including children.34
GSL also locks up children in Australian immigration detention centres; for details, see links to Australian campaign organisations below.
Problems at Medway
In 2004, a government inspection of Medway 'Secure Training Centre' found that, after being operational for six years, there were still problems with health and safety, education, and staff numbers and training levels.35 See also section on deaths in custody below.
Health service
For a look at some of the problems relating to Lift schemes, which GSL is keen to get more involved with, see Unison's report:
www.unison.org.uk/acrobat/13620.pdf
Incompetence
'GSL, through its review process, ensures it only commits to bidding for projects in which it has both the skills and resources to deliver.'36
However, there seem to have been numerous cases of GSL taking on responsibilities it was unable to meet. According to various local press stories its prisoner transport service has a chronic problem with punctuality. An article in the Peterborough Evening Telegraph claims that 'prisoners being taken to courts in Peterborough arrive late more times than anywhere else in the South East of England.' An article in the Manchester Evening News from September 2004 tells a similar story, in which some people who had expected to be seen in court and then released on bail were kept in cells over the weekend because the judge refused to see them when they were brought to court late.37
In Australia, concerns were raised over private companies' ability to run prisons safely when pistols, ammunition, drugs and syringes were found at Port Phillip Prison in 2003, then still run by Group 4 (now GSL).38 In October 2003, Group 4 was told to sort the situation out or face possible loss of the contract (originally signed to last until 2017).39
Deaths in custody
In March 2005 two GSL officers were suspended after a 23-year-old prisoner in HMP Rye Hill killed himself in his cell.40 In April 2005 another inmate in Rye Hill died of stab wounds. Three other prisoners were charged with his murder.41
A 15 year old inmate of Rainsbrook Secure Training Centre died in hospital after being 'restrained' by three members of staff in April 2004. He had been in Rainsbrook for just a couple of days.42
In Australia, Group 4/GSL has been repeatedly criticised for the ways it handles deaths in its prisons. In 1995 when an inmate in Mount Gambier died from morphine toxicity, the South Australian coroner criticised Group 4's way of dealing with the police and was concerned about a 'perceived attempt' by the former police minister to discourage police from investigating inside the prison. This case also points to a lack of communication and clarity about Group 4/GSL's legal position.43
In 2004, an inquest into the death of a prisoner, again in Mount Gambier, in 2001 was critcal of Group 4/GSL. The coroner said that 'this is yet another case where the design of the cell has provided an easy hanging point to enable a prisoner to commit suicide.' and highlighted concern over the lack of qualified medical staff.44
In June 2005, Ranzan Kumluca, a 19-year-old asylum seeker from Turkey committed suicide at Campsfield. He had been in detention for about six months.45
At the time of publishing this report, around 57 Zimbabwean asylum seekers in detention centres around the UK are on hunger strike, in protest against the conditions in detention and the fact that they are being deported despite facing persecution when they return. Those in Campsfield are currently joined by other detainees in protest against the conditions which led to Ranzan Kumluca's suicide.46
Prison labour
'It is our aim at HMP Wolds to address issues by teaching prisoners the work ethic and motivate them to work in an industrial environment.'47 – HMP Wolds website.
While giving prisoners something to do and teaching them new skills can be positive, they are neither paid properly for their labour nor given much choice about the type of work (can working on a production line really be described as 'meaningful activity'?) and how many hours they do. As there are no trade unions, the situation is very open to exploitation and workers are, literally, a 'captive market'.
Companies for whom GSL provides labour include Vulcan Windows and Summit Media, as well as unnamed companies through assembly on production lines.
References
1. 2003 company annual report, p.32

2. www.unison.org.uk/positivelypublic/index.asp UNISON also has a large section specifically about PFI and its negative effects on its website, which makes interesting reading, at www.unison.org.uk/pfi/
3. www.monbiot.com/archives/2004/11/30/road-hogs/ 'Road hogs', 30 November 2004.
4. From www.hmpwolds.co.uk
5. www.psiru.org/justice/ppri69.htm#UK 'GSL's mixed inspection reports', July 2005.
6. 'Enough is enough: prison officers warn over privatisation plans' The Guardian, 21 October 2004.
7. www.psiru.org/justice/ppri65.htm, 'Private sector: lower pay, longer hours, higher turnover', November 2004.
8. www.psiru.org/justice/ppri64.htm#UNITEDKINGDOM, 'Failure to meet KPIs', September 2004.
9. www.psiru.org/justice/ppri61.htm#AUSTRALIA 'Group 4 recruiting casuals', March 2004
10. See, for example, www.monbiot.com/archives/2004/10/19/exploitation-on-tap/ or www.wdm.org.uk/campaigns/past/gats/index.htm . Bodies such as the Adam Smith Institute are putting some effort into promoting privatisation in poorer countries. See www.psiru.org/justice/ppri51.asp#AFRICA 'Think tank targets the continent's prisons', November 2002, and www.psiru.org/justice/ppri54.1.htm#SOUTH%20AFRICA , April 2003.
11. www.psiru.org/justice/ppri63.htm 'South Africa: Next four prisons to be public?', July 2004.
12.
13. www.psiru.org/justice/ppri64.htm#SOUTHAFRICA 'Privatisation debate necessary', September 2004.
14. www.psiru.org/justice/ppri56.asp 'Weapons and drugs at Port Philip', June 2003.
15. See, for example www.safecom.org.au/news-0612-2004.htm 'Hunger-strikes, naked roof protests: evidence of "Woomera-Baxter" status', 6 December 2004.
16. Australia's Minister for Immigration and Multicultural Affairs was heard to say on the radio 'Well, let me just say, detention centres are not prisons. They are administrative detention. They're conducted in quite a different way.' Found on www.baxterwatch.net .
17. The centres visited were: Communications House (London); Lunar House (Croydon); Electric House (Croydon); and Dallas Court (Manchester).
18. www.irr.org.uk/2005/march/ha000018.htm 'Asylum seekers 'held' in unsuitable conditions', 31 March 2005. For the full report, see www.irr.org.uk/pdf/holding_centres.pdf
19. www.guardian.co.uk/immigration/story/0,,1429831,00.html 'Call to axe firm in asylum seeker racism row' March 3 2005.
20. For a detailed account of this, see www.irr.org.uk/2003/september/ha000005.html or www.labournet.net/antiracism/0308/yw1.html . GSL's response to the result of the inquiry that was conducted about this are available on www.gslglobal.com/press_centre/press_release.asp?prID=181.
21. www.guardian.co.uk/uk_news/story/0,,1207347,00.htm 'Liberty attacks "staggering" Yarl's Wood report', 1 May 2004.
22. http://news.bbc.co.uk/1/hi/programmes/real_story/4309709.stm 'Probe into immigrant abuse claims', 1 March 2005.
23. www.gslglobal.com/press_centre/press_release.asp?prID=185
24. See, for example, http://news.bbc.co.uk/1/hi/uk/4312187.stm 'Asylum abuse "is not surprising"', 2 March 2005, or talk to anyone who's ever been inside an immigration detention centre.
25. http://news.bbc.co.uk/1/hi/uk_politics/4315467.stm 'Detention centre inquiry ordered', 3 March 2005.
26. www.psiru.org/justice/ppri69.htm#UK 'GSL's mixed inspection reports', July 2005.
27. For example, one source described an incident in which a detainee was moved from Campsfield to Dungavel detention centre in Scotland, then back the next day.
28. www.gslglobal.com/markets/custodial/immigration.asp
29. www.torturecare.org.uk/index.php?module=articles&func=display&ptid=1&aid=84
30. www.guardian.co.uk/uk_news/story/0,,1455504,00.html 'Security firms in deportations row' April 9 2005.
31. www.guardian.co.uk/uk_news/story/0,,1346803,00.html, 'Asylum centre fails children', 9 November 2004, and www.ncadc.org.uk/archives/filed%20newszines/newszine52/anneowers.html
32. www.gnn.gov.uk/Content/Detail.asp?ReleaseID=134757&NewsAreaID=2 'Home Office response to HMCIP report on Oakington immigration reception centre published', 9 November 2004.
33. www.irr.org.uk/2005/june/ha000005.html , 'Mounting criticism of detention of aslum-seeking children', 9 June 2005, or read the full report at www.irr.org.uk/pdf/CI_rep_tinhouse.pdf
34. www.gslglobal.com/markets/custodial/immigration.asp
35. www.psiru.org/justice/ppri62.htm 'Progress at Group 4's Medway, but…', June 2004.
36. GSL's 2003 annual report, p.32.
37. Manchester Evening News, 'Prisoner service courts trouble', 21 September 2004,
www.unison.org.uk/acrobat/B1616.pdf , 'Private firms blamed for court delays', October 2004.
38. www.psiru.org/justice/ppri56.asp 'Weapons and drugs at Port Philip', June 2003.
39. www.psiru.org/justice/ppri59.htm#AUSTRALIA1 'Victoria: default notice for Group4' , December 2003.
40. www.guardian.co.uk/uk_news/story/0,,1445841,00.html 'Officers suspended after prison death', 26 March 2005.
41. http://society.guardian.co.uk/crimeandpunishment/story/0,8150,1460566,00.html 'Three charged with inmate's murder', 15 April 2005.
42. www.psiru.org/justice/ppri62.htm 'Investigation into circumstances of STC boy's death', May 2004,
www.psiru.org/justice/ppri64.htm#UNITEDKINGDOM 'Restraint inquiry launched', September 2004.
43. www.psiru.org/justice/ppriarchive/ppri11-06-97.asp#AUSTRALIA 'Protection for whistleblowers', June 1997.
44. www.psiru.org/justice/ppri64.htm 'Prisoner hanging: coroner critical of Group 4', September 2004. The inquest results from this case can be seen at
www.courts.sa.gov.au/courts/coroner/findings/findings_2004/turner.finding.htm
45. www.indymedia.org.uk/en/regions/oxford/2005/06/315021.html 'Support demo at Campsfield', 27th June 2005.
46. The statement from the United Network of Detained Zimbabweans is at www.ncadc.org.uk/newszine59/undz.htm. See also www.guardian.co.uk/zimbabwe/article/0,2763,1516292,00.html 'Blair refuses to halt Zimbabwe deportations', 28th June 2005.
47. www.hmpwolds.co.uk/main_pages/prison_industry.htm
RESOURCES/ FURTHER INFORMATION
Groups and campaigns
Campaign to close Campsfield www.closecampsfield.org.uk/
Bicester refugee support www.bicesterrefugeesupport.org.uk/index.html, website of the group campaigning against the new detention centre in Bicester.
Barbed Wire Britain www.barbedwirebritain.org.uk/ has links to other anti-detention centre campaigns around the country.
National Coalition of Anti-Deportation Campaigns www.ncadc.org.uk/index.htm
Bail for Immigration Detainees www.biduk.org/, a charity working with asylum seekers trying to get out of detention.
Campaign Against Prison Slavery www.enrager.net/hosted/caps/modules.php?name=News
Prison Reform Trust www.prisonreformtrust.org.uk/
Unison, Britain's largest public services trade union, is running a campaign against PFI: www.unison.org.uk/positivelypublic/index.asp
www.focusongroup4securicor.com/ US trade union organisation
http://makebordershistory.org/ Focusing on a walking tour of Glasgow to coincide with the G8 Summit.
www.openborders.org.uk/ Another site relating to the G8 and in particular Dungavel detention centre (run by Serco subsidiary Premier).
Australian groups
http://refugee.autonomous.org/
www.safecom.org.au/refugees.htm has lots of links and a section specific to baxter.
http://baxter05.info/ A campaign against the Baxter detention centre.
Publications and articles
www.psiru.org/ppri.asp Prison Privatisation Report International, published six times a year by the Public Services International Research Unit at the University of Greenwich.
www.monbiot.com Gearge Monbiot's website including some articles about the effects of privatisation and especially PFI.
www.ainfos.ca/04/nov/ainfos00386.html More on prison slavery
www.irr.org.uk/index.html Independent Race and Refugee News Network
M Foucault, Discipline and Punish
T Hayter, Open Borders
C. Parenti, Lockdown America
www.guardian.co.uk/comment/story/0,,1335960,00.html 'Prisons and Profit don't mix' 26 October 2004
www.labournet.net/ukunion/0502/wackenhut1.html About the incestuous relationships between Group4 Securicor and Wackenhut.
Others
www.hm-treasury.gov.uk/documents/public_private_partnerships/ppp_index.cfm Treasury PFI links page.
http://t2web.amnesty.r3h.net/library/Index/ENGEUR450152005 Amnesty International's report on asylum detention in the UK, published June 2005.