Guide to fracking and unconventional fossil fuels
/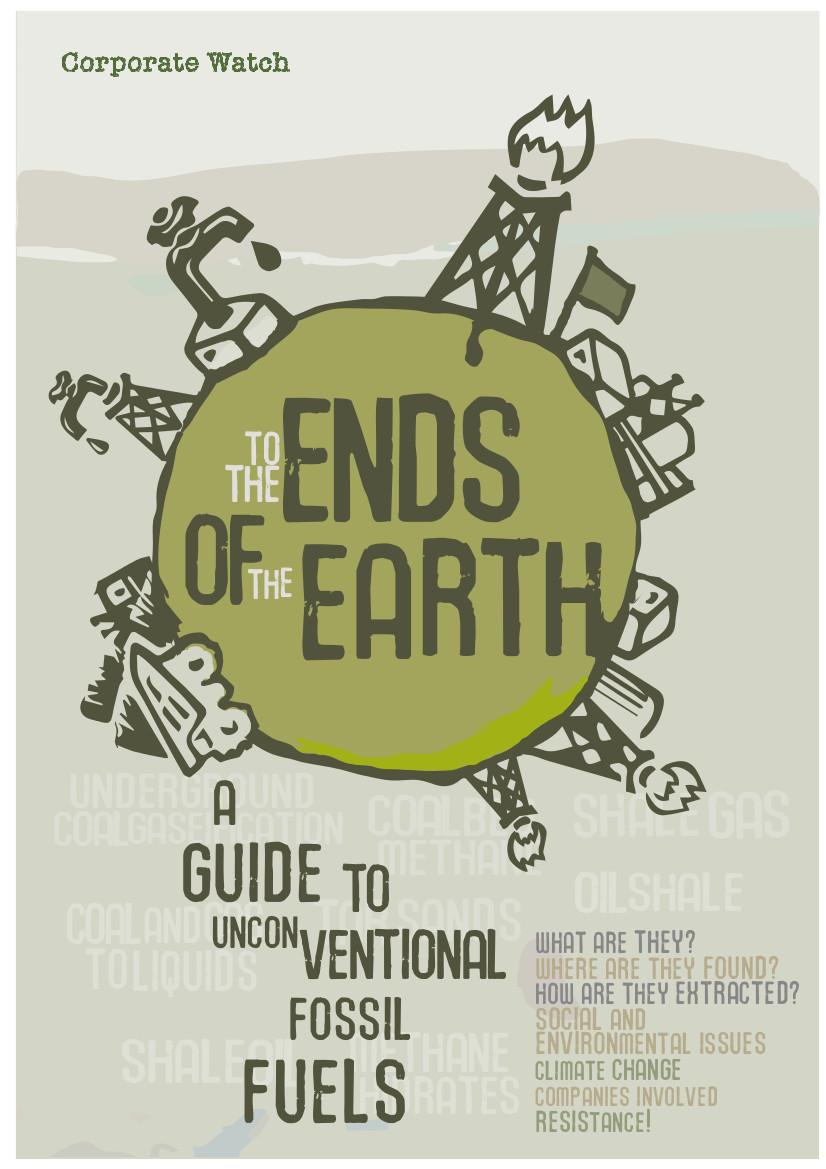 [responsivevoice_button]
From the dangers of fracking to the devastating effects of tar sands extraction, this guide brings together everything you need to know about unconventional fossil fuels in one place for the first time.
The endless pursuit of economic growth, coupled with the decline in conventional energy sources, is driving ever more extreme forms of energy extraction around the world, with ecologically and socially disastrous consequences.
The report gives an in-depth yet accessible analysis of the social and environmental effects of unconventional fossil fuels, and includes information on where they are found, the companies trying to profit from them and the growing resistance movements against them. The report also contains a unique 'carbon budget' climate change assessment of unconventional fossil fuel production, and stand-alone factsheets on each of the types of unconventional fossil fuel.
To buy a copy of the report, or download it for free go to:
www.corporatewatch.org/publications/2014/ends-earth-guide-unconventional-fossil-fuels
---
Research like this takes time and money. By supporting us with a monthly donation, you will help us keep doing it. Click here to make a regular contribution.