HS2 poster explainer: who profits?
/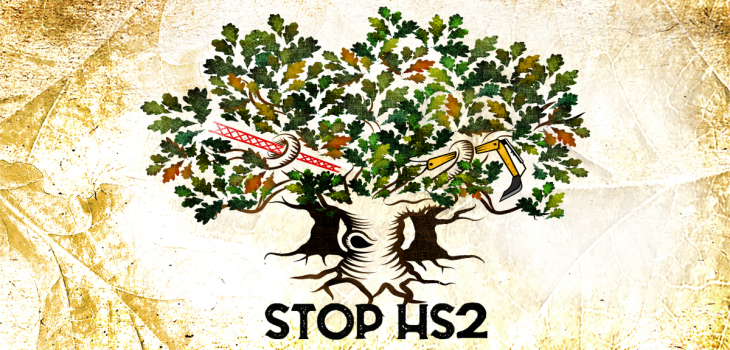 As protests continue to mount against the construction of the HS2 train line, we publish this infographic poster to help campaigners disseminate information on the project. We look at the route, which contractors are profiting from specific legs of the track, and the key arguments against the extortionate development. The A3 poster is designed to go up on community notice boards, protest camp info points, or just your toilet door. The text of the poster is reproduced below. Click here to download the poster for printing.
HS2: What is it?
High Speed Two ('HS2') is the plan to build a 343-mile, high speed cross-country railway line. HS2 would pick up from HS1, which connects the Channel Tunnel to London, snaking to Leeds & Manchester via Birmingham.
Plans for the project have been in the pipeline since 2009, and the final stages are not expected to be completed until 2040.
The initial budget for the work was £33 billion, but the expected cost has since spiralled to over £100 billion. The project is being overseen by High Speed Two Ltd, a state-owned company.
The route & main contractors

To see an enlarged version of this schematic route map and the joint ventures building each leg double click on the image to open it in a new tab.

A number of joint ventures ('JVs') have been awarded the largest contracts to build sections of the route, but hundreds of other companies have been eager to cash in: from building and signalling contracts, to legal and insurance services – and even psychologists to make sure the companies can work well together…
To get past the resistance, various bailiff and security companies have also been employed, including G4S and the notorious National Eviction Team (part of the High Court Enforcement Group).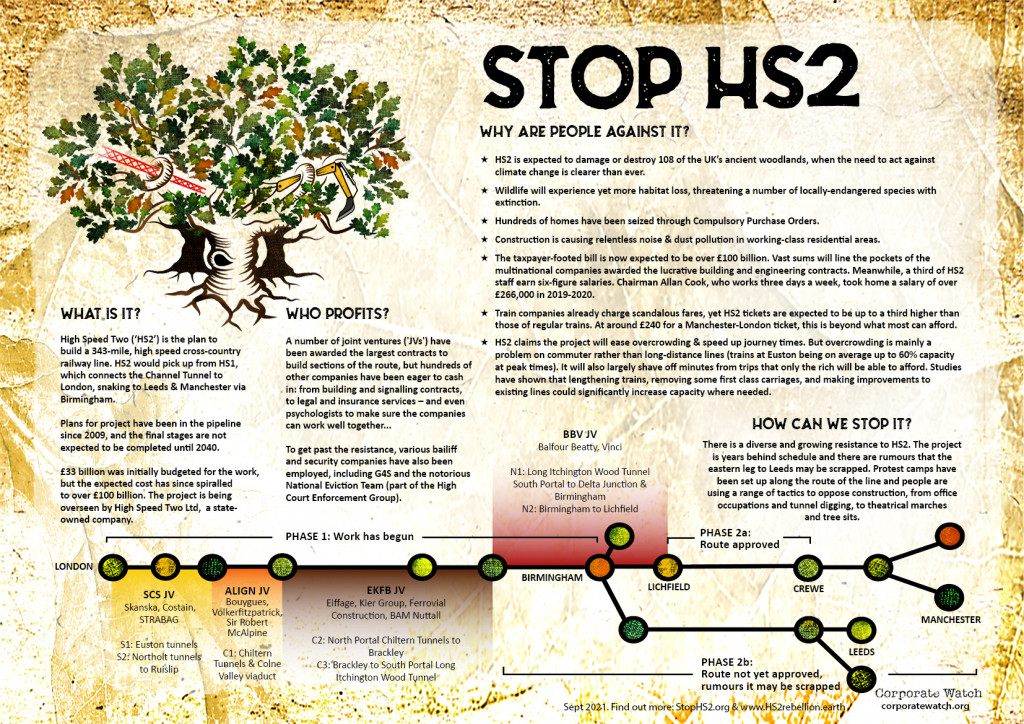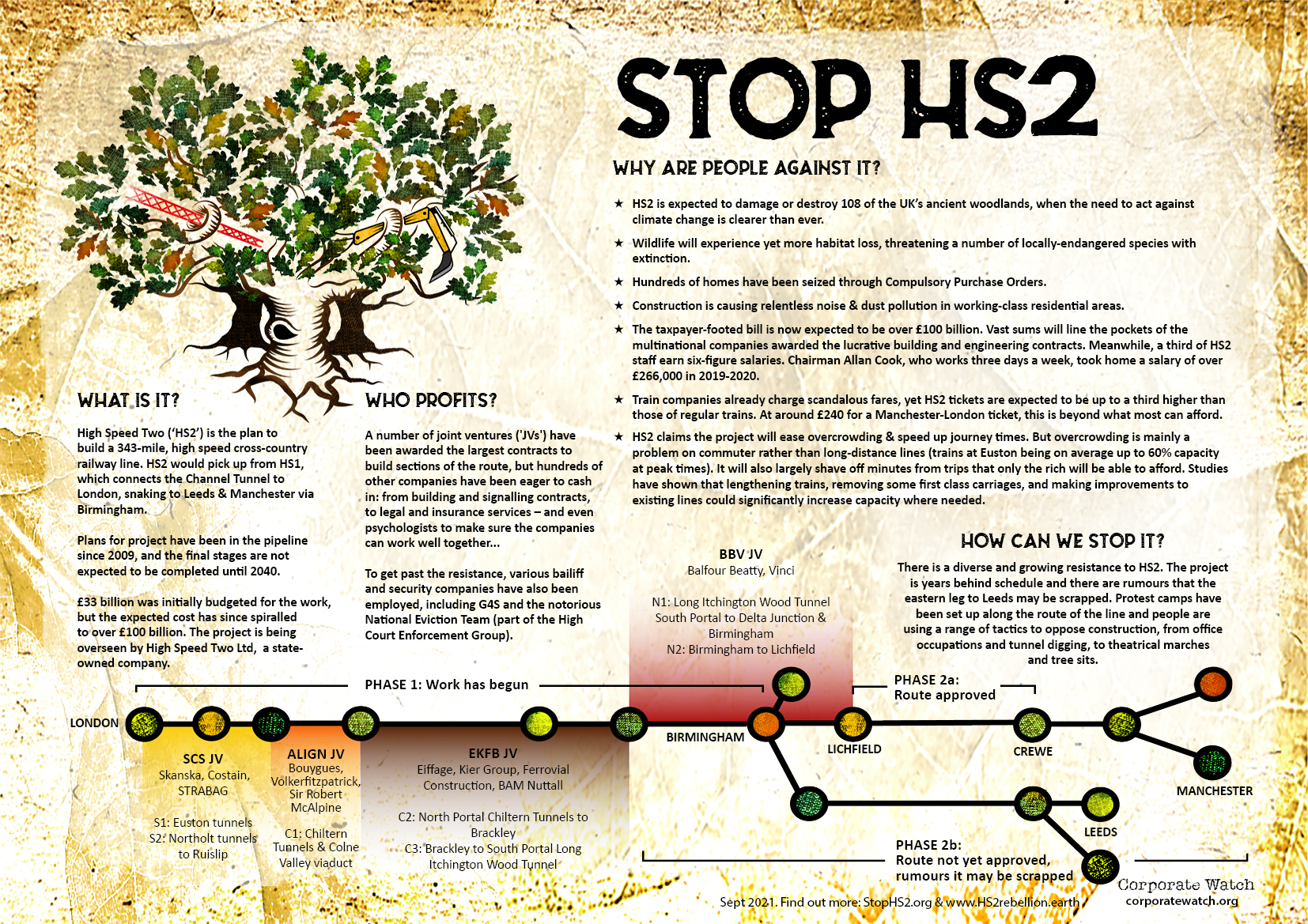 Why are people against it?
How can we stop it?
There is a diverse and growing resistance to HS2. The project is years behind schedule and there are rumours that the eastern leg to Leeds may be scrapped. Protest camps have been set up along the route of the line and people are using a range of tactics to oppose construction, from office occupations and tunnel digging, to theatrical marches and tree sits.
For more information, visit stophs2.org and hs2rebellion.earth