New mega-prison for Glasgow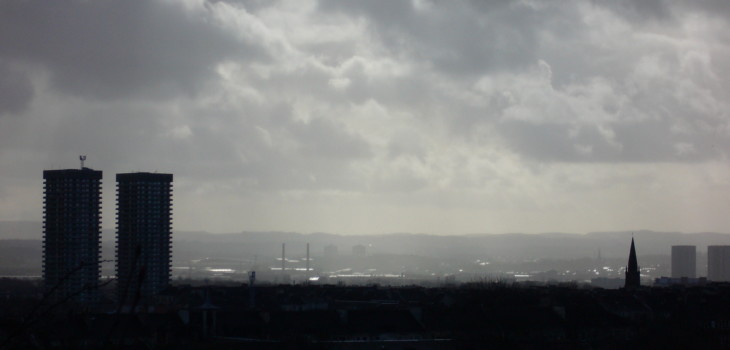 A new mega-prison is to be built in Glasgow after an announcement that HMP Barlinnie is being put up for sale. It will be called HMP Glasgow. The new prison is meant to be double the size of HMP Barlinnie, which would make it one of the largest prisons in Europe. HMP Barlinnie was designed to lock up 1019 people but is consistently overcrowded. In October 2018 more than 1339 people were behind its walls.
The land where the current prison is will be sold to developers. Three potential sites are on the cards for the new prison – two in the city boundaries of Glasgow and another on the outskirts. The chosen site must be a massive 200,000 – 300,000 square metres in size to accommodate the mega-prison complex. The build cost is projected as £100 million. Colliers International were awarded the initial contract in 2014 to research potential sites for the mega-prison and will manage the planning application process. Colliers International have also been securing the site for the new prison HMP Highland.
The project is part of a wave of prison construction undertaken by the Scottish state. Wrapped up in a discourse of modernisation, the new prisons offer want every state wants – increasing capacity to imprison people. Ongoing prison expansion projects include HMP Highland in Inverness and HMP Stirling, to replace the notorious Corton Vale's women prison that was nicknamed the 'vale of death' after 11 prisoners killed themselves. The Scottish Prison Service also want to build five new mini-prisons for women called 'Community Custody Units'. The first two are in the planning stages in Dundee and Glasgow. These are in addition to the potential non-binary prison exposed by Corporate Watch last year.
Many people will be supportive of tearing HMP Barlinnie down. The prison has a long dark history of violence, self-harm, suicides and deaths. Ten executions took place at the prison before capital punishment was banned in 1969. Four prisoners have died in the prison in 2018 alone including two in one week. Prisoner riots in 1987 against conditions have haunted the prison service ever since.
However, building a larger prison is unlikely to solve the problems that lead to incarceration. Only last month, Glasgow hit the headlines when a UN visit highlighted escalating poverty in the region which were attributed to Tory welfare cuts and other policy changes. Research published in January 2018 showed that 45% of children living in central Glasgow are in poverty.
Drug and alcohol misuse are well recognised factors in the criminal justice system. The Scottish Government are publishing reports that state their desires to divert drug users out of the criminal justice system. Public Health Minister Joe FitzPatrick wrote in November:
"Improving how we support people harmed by drugs and alcohol is one of the hardest and most complex problems we face. But I am clear that the ill-health and deaths caused by substance misuse are avoidable and we must do everything we can to prevent them. This means treating people and all their complex needs, not just the addiction, tackling the inequalities and traumas behind substance misuse, and intervening early to prevent people at risk."
However, an approach that recognises trauma or seeks to reduce inequalities cannot be compatible with doubling the size of one of Scotland's worst prisons and massively increasing the number of people swallowed up in the system. It will be up to communities to resist the project and agitate for alternatives to the prison system which only perpetuates poverty and social harm.
To learn more about prison expansion in Scotland, England and Wales download Corporate Watch's Prison Island report: https://corporatewatch.org/prisonisland/