New 'Secure School' as part of a wave of new children's prisons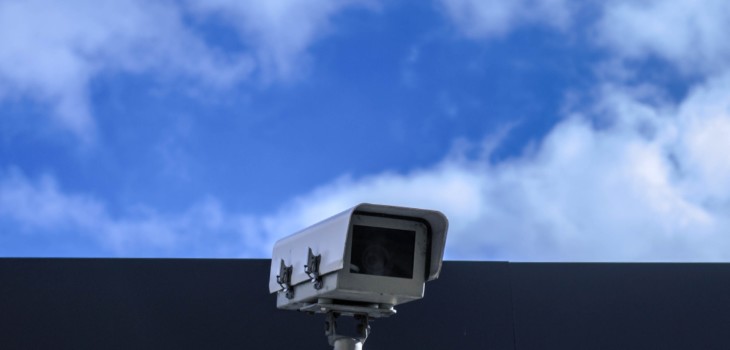 The Government has announced its plans to create a new 'Secure School' that will lock up children aged 12-17 as part of a bigger programme to construct more purpose-built secure schools in the coming years ahead.
£5 million is being spent on the prison, which has just opened for applications from companies and charities hoping to run it. The successful bidder will be announced in May 2019 and the prison is due to open in Autumn 2020. Justice Secretary David Gauke announced the project at the Conservative Party Conference, whereby he added: "We intend to construct more purpose-built secure schools in the coming years to further transform the youth estate".
About the Secure School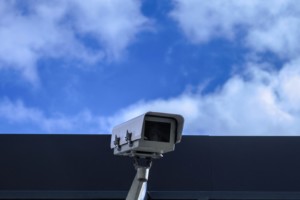 The school is not actually new – it is a refurbishment of Medway Secure Training Centre (STC) in Kent that was originally managed by G4S Care and Justice Services Limited before being taken back into state control following an investigation by BBC Panorama that aired in January 2016 exposing shocking abuse by staff towards the children. This included staff members punching a child in the ribs and slapping another child in the face. Also on film were staff allegedly boasting of their worst mistreatments of young people, which reportedly included using a fork to stab one child in the leg and another who made a child cry uncontrollably. Read more in Corporate Watch's Youth Prisons Investigation last year.
Only this autumn, did a survivor of abuse at Medway STC share her story about what happened behind the bars. Nardein Murrihy, finally found the courage to report a Senior Officer at the prison who initiated a relationship with her as a 16-year-old in the Centre, "I put my trust in people who were supposed to help me but they just abused their positions and just damaged me further."
In government documentation about the project, it is clear that changes to the prison are simply cosmetic – painting, re-carpeting, updated CCTV and replacement of furniture such as beds. The windows will be replaced with "secure windows that have integrated ligature free ventilation" – no doubt a necessary feature in an environment where children regularly attempt suicide.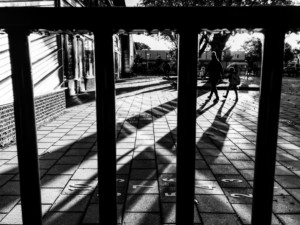 The prison is designed lock-up up to 70 children of all genders mostly from London and the South East. Whoever wins the bidding process will have to set up a separate secure school academy trust that is governed by legislation designed for secure children's homes and academies. 'Appropriate Autonomy' will be given to the equivalent of headteachers that will run the Secure School. They will have the power to set a curriculum and decide on recruitment, training and staff pay. It will be inspected twice a year by social care bodies and have an Ofsted inspection in its third year. Regular inspections, however, have not been enough to prevent systemic abuse against children in other Secure Training Centres since their creation in the late 90s.
Austerity, Poverty and Racism
It is no surprise that the first Secure School is being built to lock up children from the poorest boroughs in London. Nor will it be shocking that just under two-thirds of imprisoned children are black or from ethnic minorities. The average monthly youth custody statistics from the South-east region in 2017 showed that 45% were Black, 15% were Mixed and 10% are Asian and 'other'. Racism is inherent in the structuring of both poverty and imprisonment.
The Government is simultaneously investing money in prisons while violently cutting services for children and young people. Recent research has shown that more than 28% of families in London are living in poverty.
Numbers of children being taken into care have been steadily rising since 2008, with now more than 75,420 looked-after children in England alone. Local authority cuts are dramatically impacting children's residential care. A recent investigation found vulnerable children were being "treated like cattle" and moved around care homes across England and Wales.
In addition, more than 600 youth centres have closed in Britain since 2010, with the loss of 139,000 youth places and 3,650 staff.
The Next Wave of Youth Prisons?
It was clear in David Gauke's speech, that this is the first of many more potential children's prisons. Headteacher Charlie Taylor who completed the Review of the Youth Justice System in England and Wales recommends the creation of 'Secure Schools' on a regional basis and believes that all of youth custody should be moved to this model. Based on recent figures of the number of children in custody (936) that would require 14 70-bed mini-prisons being built around the country.
Funding for the first Secure School will be based on maximum occupancy rates. Whoever wins the bid expects to receive £8,600,000 per year. The dangerous trend of income related to occupancy encourages the criminal justice system as a whole to maintain its rates of incarceration. Many will remember the infamous 'cash for kids' scandal in Philadelphia, US where two judges were sent to prison for accepting money in return for imposing harsh adjudications on juveniles to increase occupancy at for-profit detention centres.
Children's prisons are not the only prisons expanding. The government are about to build even more mega-prisons for adults in a bid to create more than 10,000 new prison places as part of the Prison Estate's Transformation Programme, reported by Corporate Watch in our Prison Island publication.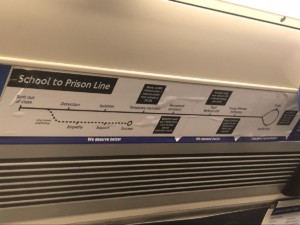 Young people are at the forefront of struggles for a non-punitive educational system. This summer, students blasted posters around the London Underground highlighting the school-to-prison pipeline whereby excluded students are more likely to be imprisoned later. A description underneath the graphic said, "We are a group of South London students who believe in empathy not exclusion. We demand a more compassionate education system and a supportive approach to behaviour and discipline. And we demand schools are given the financial resources to make it happen. #EducationNotExclusion".
The campaign group, Community Action on Prison Expansion, who are planning to resist the Secure Schools program write that:
"It is infuriating that time and time again imprisonment is sold as a solution to problems when it is clear that prisons will not and cannot ever address the root causes of 'crime' or harm. Child prisons will not improve a child's mental health, address a learning disability, help them recover from abuse or substance misuse or come close to solving systemic issues such as poverty or class inequalities. All they do is further traumatise some of our country's most vulnerable children and make money for whichever company is set to run them. We would expect children's charities and others that are considering bidding to run the prison to instead be outraged by the proposals. We can do better than locking children up".