News Corp Company Profile
/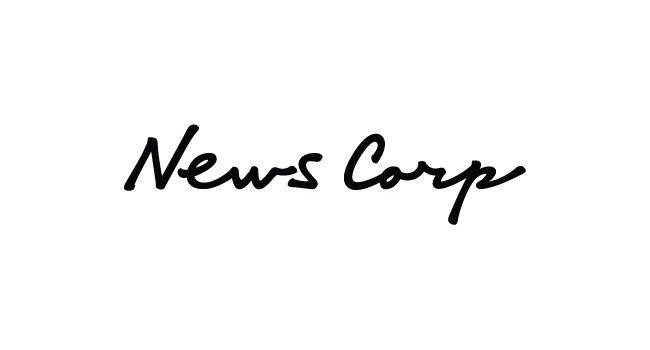 The publishing branch of the Murdoch media conglomerate previously known as News Corporation, News Corp owns leading newspapers and magazines in the UK, US and Australia, including the Times and the Sunday Times, the Sun, the Wall Street Journal, the Australian, Vogue and GQ (21St Century Fox now runs the film and TV businesses that previously came under the News Corporation umbrella, including Fox TV, 20th Century Fox, Star TV and, in the UK, a stake in Sky). News Corporation was split in the aftermath of the phone hacking scandal, which saw journalists at the now-defunct News of the World accused of listening into people's voicemails. The political agendas pushed by News Corp publications have largely been right wing, pro-war and anti-welfare.
You can find Corporate Watch articles on News Corp and our 2011 company profile of News Corporation in the right hand column of this page.
Click here for details of their latest profits and other financial results from the Bloomberg website.
There is lots of useful information on News Corp's website:
For a more critical perspective on Rupert Murdoch and his companies, try this profile by Sourcewatch.
If you want to do some digging into News Corp yourself, have a look at our Investigating Companies: A Do-It-Yourself Handbook.
If you would like your website added to this list, or have any other links or suggestions for this page, please get in touch.
News Corporation: Overview
Industry Area
News Corporation is a conglomerate, describing itself as a 'constellation of media businesses'.[1] These include the production and distribution of motion pictures and television programming; television, satellite and cable broadcasting; the publication of newspapers, magazines and books; the production and distribution of promotional and advertising products and services; and the development of digital broadcasting. News Corporation also has miscellaneous business interests, including a few major sports teams.
Some of the companies owned by News Corporation are Fox News (USA), ITV (UK), Star TV (Hong Kong, Asia's largest broadcaster), the New York Post (US), BskyB (UK), Dow Jones/Wall Street Journal (US), 20th Century Fox (US), The Sun (UK), The News of the World (UK), The Times and the Sunday Times (UK), Sky (Multinational), Israel 10 (Israel), Myspace.
For a full list see: www.cjr.org/tools/owners/newscorp.asp. News Corp, more than any media corporation has achieved hegemony over a large proportion of the world's corporate media.
Company Type: Conglomerate, Publicly Traded
Listings: NASDAQ, Australian Securities Exchange
Revenue: US$33 Billion (2010) [2]
Assets:US$54 Billion (2010) [3]
Overview
The story of News Corporation is equally the story of its CEO and founder, the Australian-born Rupert Murdoch and his family. News Corp was created from wealth Rupert Murdoch inherited from his father. News Corporation is Murdoch's life, and he runs it with a passionate interest. Richard Searby, Murdoch's school friend and later a director of the company, said: 'Most boards meet to make decisions. News Corp's board meets to ratify Murdoch's.' This means Murdoch has an inordinate amount of experience on the companies controlled by the News Corp conglomerate.
He visits all of his major operations on a regular basis and continues to find synergies between them. Any of his businesses may play a part in supporting his own or News Corporation's political or commercial influence. Murdoch systematically trades his newspapers' and TV news channels' editorial bias for political favours, indeed:
'most of the critical steps in the transformation of News Limited, the business he inherited, into present day Newscorp were dependent on such things' [4]

– Bruce Page in 'How Rupert took on the world'
By carefully cultivating relationships with national governments he has bought ever more influence throughout the English-speaking world and beyond. By doing so he has, time and again, been able to break down or sidestep media legislation intended to prevent the emergence of media barons such as himself. Ultimately in spite of his evident right wing leanings, Murdoch is a political pragmatist who
'moves effortlessly between Republicans and Democrats, Tories and Labourites, capitalists and communists, depending on what deals are cooking'.3 – Russ Baker in the Colombia Journalism Review
Murdoch has increasingly supported the US Republican party since 2009, for example donating US$1m in 2010 for the mid-term election campaign.[6] In the eighties News International was able to flout UK law to gain a monopoly in the British TV and Newspaper markets – as a result News Corp is close to the UK Conservative Party and, in 2010, praised Thatcher's 'contribution' to the British economy'.[7]
News Corp's Fox News and its British companies have a racist, anti immigration, thread running through their coverage. This media bias has a symbiotic relationship with the increasing racism of, for example, the British state. The racist bias of the corporate media, much of which is controlled by News Corp, justifies and facilitates new racist state policies. In 2010 Fox News denied the company had an 'anti-immigration stance'.[8]
Perhaps because of Murdoch's dominance over News Corp, the company tends to make long term, often risky, investments that many boards of directors might balk at. News Corp will use whatever means are necessary to force its way into a marketplace, and will run its companies at a loss for years in order to build up the all important market share and eventual profitability. News Corp has operated with the riskiest possible financing, narrowly avoiding collapse in 1990 and has continued to expand (mostly by acquisition). Its aggressive business tactics are legendary, and it shows no mercy to its rivals. Its financial structure has developed into a labyrinth of holding companies, many in offshore tax havens enabling it to pay astoundingly low taxes.
Market share and importance
News Corporation is one of the world's largest media companies with total assets in 2010 of approximately US$54bn and total annual revenues of up to US$33bn.[9]
News Corp's assets exceed the gross domestic product of the majority of African countries.
According to its website:
'News Corporation is the world's leading publisher of English-language newspapers, with operations in the UK, Australia, New Zealand, Fiji, Papua New Guinea and the US. The Company publishes more than 175 different newspapers, employing approximately 15,000 people worldwide and printing more than 40 million papers a week'
[10]
In the television and film industries, News Corp owns both a large number of content providers (such as Fox Television in the US) and also extensive distribution networks (BskyB in Europe, and Star TV in Asia, Fox Cable in the US)
In total the group comprises around 800 companies around the world, with many holding companies based in offshore tax havens.[11]
History and strategy
Murdoch obtained his first newspaper, 'The Adelaide News', by inheritance on the death of his father in 1952. He was then still an undergraduate at Worcester College, University of Oxford. In 1953 he returned to Australia and assumed control of the paper, rapidly improving its fortunes. By the end of the decade he had acquired a New South Wales-based newspaper chain, Cumberland Newspapers, the Sydney 'Daily Mirror' and Melbourne and Brisbane's 'Truth'. 1964 saw him buy a stake in Wellington Publishing, New Zealand's largest media company.
He arrived in the UK in the late '60s, beating arch-rival Robert Maxwell to the 'News of the World' (1968) and 'The Sun' (1969). Then in 1973 he entered the US market place, taking the 'San Antonio Express News', following up three years later with the 'New York Post', the 'Village Voice' and 'New York Magazine'. A string of further titles were acquired or bought during the 70s in the US and Australia and in 1980 he established News Corporation as a global holding company.
In 1981 News Corp bought 'The Times' and 'The Sunday Times' from the Thomson Group. A sympathetic Thatcher government allowed him to exploit a monopolies law loophole to buy the papers. The 1980s brought more landmarks: Murdoch taking American citizenship in order to be able to operate North American TV networks, acquiring 20th Century Fox (1985); buying the 'South China Morning Post' and Harper & Row publishers (1987); and the launch of Sky (1989).
By 1990 News Corp was in deep financial trouble with vast debts. Insolvency was narrowly avoided by a matter of hours, but still the media empire went on with its continual expansion buying £300m broadcasting rights to the Premier League (1992); Asian satellite broadcaster, Star Television (1993); LA Dodgers baseball team (1997); 10 further US TV stations (2000). More recently News Corp has gained a foothold in mainland Europe: in settling the law suit filed against subsidiary NDS, News Corp bought a share in Italian network Telepiu (2002) which was then renamed Sky Italia (2003).
Since 2000 James Murdoch, Rupert's son, has taken over much of the running of News Corp. Murdoch junior is expected to succeed his father as head of the corporation.[12]
In 2005 News Corporation purchased the social networking site, Myspace, for $580m.[13] Ironically, Murdoch claimed, at the time of the sale, that 'young people' "want control over their media, instead of being controlled by it".[14] Since then the company has tried to increase its grasp on the 'digital media' marketplace. Since 2008, News Corporation has announced it plans to charge for some of its online content, , gradually putting its newspapers behind 'paywalls'.[15]
In 2006, attracted by the advertising profits made by freepaper, The Metro, owned by Associated Newspapers (AN), News International launched The London Paper, a free paper. Two weeks before the launch of the London Paper AN launched the London Lite in an attempt to spoil News Corp's market. The London Paper itself was intended as spoiler against AN's Evening Standard. Within months, The London Paper was distributing 500,000 copies, about 100,000 more than London Lite. However, in 2009, Murdoch closed The London Paper after losing millions vying with his rivals.
In 2007, News Corporation's News of the World's royal editor Clive Goodman and private investigator Glenn Mulcaire were jailed after admitting hacking into the phone messages of royal staff.[16] The paper originally said the hacking was a one off but it soon emerged that several public figures, including cabinet ministers, sports figures, Boris Johnson and the publicist, Max Clifford, had had there phones hacked. In February 2010 a Parliamentary Select Committee concluded that "News International… sought to conceal the truth about what really occurred." [17]
Andy Coulson, who was Editor of News of the World until his resignation in 2007 in the wake of the hacking scandal, was Director of Communications for the British Conservative Party (he suddenly resigned in late January 2011).
After a 2010 New York Times report on the extent of the hacking, and Coulson's knowledge of it, enquiries have been reopened.[18] Witnesses may be compelled to give evidence before a parliamentary committee.[19]
For a more detailed time line of News Corporation and Murdoch, see: www.ketupa.net/murdoch2.htm
Resistance
Rupert Murdoch and News Corp have become synonymous with the corporate media, a media telling the story of capitalism and corporations rather than of people and communities. Countless subvertised versions of Murdoch papers have been produced seeking to expose the corporate bias in Murdoch's media.
In 1986 News International, rather than negotiate with printworkers, set up a new printing plant in Wapping and enlisted a scab union, EEPTU,[20] as an alternative workforce resulting in a major confrontation drawing solidarity from the wider worker's movement.[21] The thirteen month long picket of the Wapping depot was the scene of mass demonstrations, arson attacks and developed into nightly battles with the police. News International depots and TNT scab vehicles became targets nationwide. A boycott of The Sun, The News of the World, The Times and the Sunday Times was urged. New laws brought in by the conservative government following the miner's strike allowed the sequestration of union funds and SOGAT's funds were duly seized.[22] Wapping underwent a veritable occupation by the police, urged on by the Thatcher government to break the strike, and many local residents were effectively restricted from travelling in their own neighbourhood. 1,262 arrests were made.[23] Murdoch attempted to pass off the dispute, resulting in the dismissal of 5,500 workers, as the result of a transition to new printing technology. In fact it was about breaking the power of the workers.
In 1986, a 4-page spoof of the Murdoch-owned paper was produced by anarchists to support the News International printers strike at Wapping. The spoof's frontpage headline was 'Murdoch fucks donkeys'. Other publication such as Picket and The Wapping Post were produced by the striking printers and their supporters.[24]
The Wapping strike was immortalised in the comic strip/spoof paper, The Scum – http://libcom.org/library/the-scum-comic-about-wapping-strike-1986.
The Spun, a 24-page spoof of The Sun by anonymous anti-war activists highlights the pro-war bias of the Murdoch papers. The front page story, 'Shop 'til they drop', combined a critique of consumerism and the then new 'war on terror', with Tony Blair urging Spun readers to "get out and spend, spend, spend for freedom!" The rest of the spoof analysed the 'war on terror', the war on Afghanistan, economic globalisation and the global grassroots movement against it. The Sun was, and still is, one of the worst war-mongering British tabloids, supporting the UK's military adventures and the 'war on terror'.
In 1989 ninety-six football fans were crushed to death at the Hillsborough Stadium. News Corp's The Sun, after off-the-record briefings from South Yorkshire Police, in an article entitled 'The Truth', blamed the disaster on the fans. The paper published unattributed allegations, such as stories of Liverpool fans pickpocketing crush victims, as facts. The result was a popular boycott of The Sun which lasted for many years. The Sun's editor, Kelvin Mackenzie, apologised in 1993 but later retracted his apology.[25]
References:
[1] IMUSA Campaigns.' See: www.imusa.org/campaigns/murdoch/murdoch02.shtml Viewed 15.04.2004.

[2] Company Website, www.newscorp.com/investor/index.html, Viewed 02/11/2010
[3] Ibid.
[4] How Rupert took on the world,' Bruce Page, The Observer, 24.08.03. See: www.guardian.co.uk/media/2003/aug/24/rupertmurdoch.bookextracts, Viewed 02/11/2010
[5] Murdoch's Mean Machine,' Russ Baker, Colombia Journalism Review, May/June 1998. See: www.russbaker.com/CJR%20%20Murdoch's%20Mean%20Machine,%20by%20Russ%20Baker.htm
Viewed 15.04.2004.
[6] Rupert Murdoch Donates $1m to Republicans, Ewen MacAskill, The Guardian, 17.08.2010, see www.guardian.co.uk/media/2010/aug/17/rupert-murdoch-donation-republicans, Viewed 02/11/2010
[7] Rupert Murdoch to Honour Thatcher in Speech, James Robinson, The Guardian, 7.10.2010, see www.guardian.co.uk/media/2010/oct/07/rupert-murdoch-thatcher-speech, Viewed 02/11/2010
[8] Murdoch: Fox News is not Anti-Immigrant, Richard Sisk, NY Daily News, 30.09.2010, see www.nydailynews.com/blogs/dc/2010/09/murdoch-fox-news-is-not-anti-i.html, Viewed 02/11/2010
[9] Company Website, www.newscorp.com/investor/index.html Viewed 02/11/2010
[10] Company Website, www.newscorp.com/operations/newspapers.html. Viewed 02/11/2010
[11] Rupert Laid Bare, Alex Peterson, The Economist, 20.03.99. See: www.vision.net.au/~apaterson/politics/economist_murdoch.htm. Viewed: 06.04.04
[12] News Corp Major Shareholder, James Murdoch Should Succeed Robert, Mark Sweney, The Guardian, 22.01.2010, see www.guardian.co.uk/media/2010/jan/22/james-murdoch-news-corp-head, Viewed 02/11/2010
[13] What Myspace means to Murdoch, Jeremy Scott-Joynt, BBC News, 19.07.2005, see http://news.bbc.co.uk/1/hi/business/4697671.stm, Viewed 02/11/2010
[14] Ibid.
[15] Rupert Murdoch Plans to Charge for all News Websites by Next Summer, Andrew Clark, 06.08.2009, The Guardian, see www.guardian.co.uk/media/2009/aug/06/rupert-murdoch-website-charges, Viewed 02/11/2010
[16] News of the World Accused of Phone Tapping Amnesia, BBC News, 24.02.2010, see http://news.bbc.co.uk/1/hi/uk/8533394.stm, Viewed 02/11/2010
[17] Mps Verdict on News of the World Phone Hacking Scandal: Amnesia, Obfuscastion and Hush Money, David Leigh, Patrick Wintour and Caroline Davies, The Guardian, 24.02.2010, see www.guardian.co.uk/media/2010/feb/24/phone-hacking-scandal-mps-report, Viewed 02/11/2010
[18] Phone Hacking Scandal: Andy Coulson Listened to Intercepted Messages, Nick Davies, The Guardian, 03.10.2010, see www.guardian.co.uk/media/2010/oct/03/phone-hacking-scandal-andy-coulson, Viewed 02/11/2010
[19] UK: Parliamentary Enquiry into Phone Hacking Scandal to Begin, Cyril Washbrook, The Spy Report, 10.09.2010, see www.mediaspy.org/report/2010/09/10/uk-parliamentary-inquiry-into-phone-hacking-scandal-to-begin/, Viewed 02/11/2010
[20] Wapping Dispute, Aneurin, Everything2, 24.02.2007, see http://everything2.com/user/aneurin/writeups/Wapping+Dispute, Viewed 02/11/2010
[21] TUC History, see www.unionhistory.info/timeline/1960_2000_7.php, Viewed 02/11/2010
[22] Ibid.
[23] Twenty Years On, Unions Mull Murdoch's Flight From Fleet Street, Joanne Gardner, Printweek, 19.01.2006, see www.printweek.com/news/536281 Viewed 02/11/2010
24] Ruck, Riot N'Roll, Ian Bone, see http://ianbone.wordpress.com/ruck-riotn-roll/, Viewed 02/11/2010
[25] Hillsborough: How the Sunday Times and the Sun Reported the Tragedy, Roy Greenslade, The Guardian, 15.04.2009, see www.guardian.co.uk/media/greenslade/2009/apr/15/hillsborough-disaster-sundaytimes, Viewed 02/11/2010
News Corporation: Who, where, how much?
---
Head office
2 Holt St.
Sydney, 2010, Australia
Phone: +61-2-9288-3000
Fax: +61-2-9288-3292
Share Value
See: www.newscorp.com/investor/stock_quotes.html
Employees
Over 35,000 worldwide.
Revenue
On December 31, 2003 Newscorp reported its revenues had increased 19% to $5.6 bn. Net profit was £361 million.7
Board of Director
K. Rupert Murdoch
Chairman and Chief Executive
Geoffrey C. Bible
A director since 1998, sixty-six year old Bible is also Chairman of Wagga Enterprises. In 2001, Bible was rated as sixty-sixth on world executive pay.8 Between 1991 and 2002, Bible personally donated $131,000 to political parties, candidates and political action commitees (PACS).9
Up until his retirment in 2002, Bible was CEO of Philip Morris (now known as the Altria Group). As head of Philip Morris, Bible said it would be 'very un-American' to suggest tobacco companies should not be involved in helping the World Health Organization (WHO) develop regulations for tobacco companies. He went on to suggest that:
'This organization [the WHO] has extraordinary influence on government and consumers and we must find a way to diffuse this and reorient their activities to their prescribed mandate.'10
Chase Carey
Executive director since 1996, Carey is also President and CEO of Hughes Electronics, Inc.
Peter Chernin
Executive Director, President and Chief Operating Officer since 1996.
Kenneth E. Cowley
Director since 1997, Cowley is also Chairman of RM Williams Holdings Ltd.
David F. DeVoe
Director since 1990, DeVoe is also Chief Financial Officer and Senior Executive Vice President.
Rod Eddington
Director of Newscorp and Chief Executive of British Airways. Prior to joining British Airways, Eddington was Managing Director of Cathay Pacific. Following the end of a strike by the Flight Attendants Union, Eddington said he had learnt two lessons. First, that there was a need for tougher labour laws – including legislation allowing firms to sack strikers and force unions into 'cooling-off periods'. Second, that it was important to try and win such battles in the media. Reflecting on press coverage of the strike, he said:
'Clearly, when it was 4,000 pretty girls against a bunch of old men in grey suits, we didn't stand a chance. But that didn't mean we didn't have to try.'
When Eddington, now at British Airways, joined the Newscorp board in 1999, winning battles in the media became much easier. Without revealing Eddington's involvement with its parent company, 'The Sun' launched a one-sided attack against the GMB during the Heathrow dispute. According to the News Corp newspaper, strikers were recreating '1970s anarchy', spoiling honeymoons and motivated by 'sheer spite and bloody-mindedness'.11
Andrew S.B. Knight
Director since 1991, Knight is also Director of Rothschild Investment Trust C.P. He has also been editor of the Economist (1974 – 1986) and the Daily Telegraph (1986 – 1989).
Graham Kraehe
Director since 2002, Kraehe is also Chairman of BHP Steel Limited.
Lachlan Murdoch
Rupert's son is currently working as Deputy Chief Operating Officer of News Corporation. According to Colin James, a business consultant in Australia and New Zealand, Lachlan is 'best known for having failed spectacularly in a telecom venture'. The failed venture is One.Tel Ltd., a telecommunications company that Lachlan Murdoch invested heavily in with James Packer, son of another Australian media mogul, Kerry Packer, in 1999. In the end, the project reportedly lost News Corp. more than $500 million.12
Thomas J. Perkins
Non-executive director since 1996, Perkins has been a Director of Hewlett-Packard Company since 2002 and was a Director of Compaq Computer Corporation from 1997 until 2002.
Stanley S. Shuman
Non-Executive Director since 1982, Shuman has been a Managing Director of investment banking firm, Allen & Company LLP, since 1970. He was appointed by President Bill Clinton to the President's Foreign Intelligence Advisory Board and is a member of the Council on Foreign Relations. Schuman is also chairman of the Center for New York City Law and served 19 years as a member of the Financial Control Board for the City of New York.
Arthur M. Siskind
Director and Group General Counsel of News Corporation since 1991, Siskind has also been Senior Executive Vice President of News Corporation since 1996.
Subsidiaries
Newscorp has around 800 subsidiaries worldwide.13 UK holding company, Newscorp Investments, has 101 subsidiaries. According to Matthew Lynn, a columnist for Bloomberg News, News Corp. owns more than 15 subsidiaries in the Cayman Islands, and more than 40 in the British Virgin Islands.14
---
References
7'Earnings releases: 2nd Qtr – FY04 – December 31, 2003.' See: www.newscorp.com/investor/download/Us2q04pr.pdf. Viewed: 20.04.04

8'Altria Group,' Forbes. See: www.forbes.com/finance/lists/38/2002/LIR.jhtml?passListId=38&
passYear=2002&passListType=Company&uniqueId=J0EQ&datatype=Company. Viewed: 29.03.04
9'Major Individual Donors of Philip Morris,' Opensecrets.org. See: www.opensecrets.org/orgs/topindivs.asp?ID=D000000067&ContribID=I0000000022&Display=ID&Sort=A. Viewed: 29.03.04
10'Philip Morris Backs Tobacco Rules,' Larry O'Dell, The Associated Press, 26.04.01. See: www.gasp.org/pmmtg01.html. Viewed: 29.03.04
11'Putting the ass into asset-stripper,' Solomon Hughes, Red Pepper, Sep 2003. See: www.redpepper.org.uk/KYE/x-kye-Sep2003.html. Viewed: 21.04.04
12'Murdoch, the Next Generation,' Joe Strupp, Editor & Publisher, 16.12.02. See: www.editorandpublisher.com/eandp/news/article_display.jsp?vnu_content_id=1778324. Viewed: 06.05.04.
13'No accounting for tax havens,' Austin Mitchell, Prem Sikka, John Cristensen, Philip Morris, Steven Filling, Association for Accountancy & Business Affairs. See: http://66.102.11.104/search?q=cache:xKKMc6xpW84J:visar.csustan.edu/
aaba/Noaccountingfortaxhavens.pdf+newscorp+subsidiaries&hl=en. Viewed: 26.04.04
14'Billionaire companies,' Matthew Lynn. See: www.geocities.com/taxhavens123/Billionaire_companies.html. Viewed: 26.04.04
News Corporation: Influence and Lobbying
News Corporation is of course its own source of influence. Its public relations leverage is enormous and it routinely trades influence for favours from legislators. O'Dwyers PR web site has no record of a public relations company working for News Corporation, although this does not prove that no such contracts exist. As mentioned above however, Murdoch likes to personally enter into long term 'business' relationships with politicians and may not need the help of middlemen.
Murdoch's relations with politicians are apparently deeply cynical. In 1981, while negotiating to buy Times Newspapers, Murdoch told his biographer Thomas Kiernan:
'You tell these bloody politicians whatever they want to hear, and once the deal is done you don't worry about it. They're not going to chase after you later if they suddenly decide what you said wasn't what they wanted to hear. Otherwise they're made to look bad, and they can't abide that. So they just stick their heads up their asses and wait for the blow to pass.'51
Many people have been alarmed at how one man has been able to gain so much power in less than 30 years, and frequently questions are brought up in the House of Commons about how to limit it. In February of this year the House of Lords voted to include new rules into the Competition Bill, the effect of this being to control Murdoch's power to change the prices of his newspapers just to destroy the competition.
Perhaps the most notable occassion of his use of power was prior to acquiring 'The Times' and 'The Sunday Times'. Murdoch's papers showed support for Mrs Thatcher, this according to Belfield, Hird and Kelly's book, 'Murdoch, The Decline of an Empire', resulted in the takeover not being referred to the Mergers Commission. They say that:
'he was required, however, to guarantee editorial freedom and the security of the editor. Murdoch agreed but privately said the promises were not worth the paper they were written on.'
This was proved soon afterwards as they go on to say that:
'he constantly interfered in the editorial process, and after a year Harry Evans, the editor of The Times, was forced to resign'.52
In 1995 the Speaker of the United States House of Representatives, Newt Gingrich, was given a massive advance of $4.5 million by Harper Collins for two books. It then came out that Murdoch had met up with Gingrich to talk about the regulation of News Corporation's television interests. The deal was quickly cancelled by Harper Collins 'lest the wrong conclusions were reached, and Gingrich agreed to write for a much smaller advance'.53
---
References:
51'Citizen Murdoch', Thomas Kiernan, 1986, p.238

52'Murdoch, The Decline of an Empire,' Richard Belfield, Christopher Hird & Sharon Kelly, Macdonald, 1991.
53'A Critical Analysis of Rupert Murdoch's Book Publishing Interests,' Jack S. Churchill, Oxford Brookes University. See: http://apm.brookes.ac.uk/publishing/culture/churchil.html#anchor514557. Viewed: 06.05.04
News Corporation: Corporate Crimes
---
Chasing the Dragon; Appeasing the Chinese
When News Corporation bought up Satellite Television Asia Region (STAR TV ) in July 1993 (a joint venture with Time Warner), its satellite 'footprint' covered Hong Kong, Taiwan and the People's Republic of China. It was broadcasting five different channels: MTV Asia, Prime Time Sports, Star Plus, a Mandarin language channel, and WSTV, the BBC's World Service Television. On taking control, Murdoch managed to offend the Chinese authorities with a speech in London in which he suggested that satellite television would defeat totalitarianism. WSTV also came as a shock for Beijing, with its continued references to the Tianenmann Square massacre and features including 'The Last Emperor', an unfavourable look at the life of Mao Zedong.
In early 1994, Guangen Ding, head of the Communist Party's propaganda department, banned private satellite dishes in China, in a single stroke confiscating a huge chunk of STAR's potential market and profits. That April, STAR dropped the BBC's WSTV channel.15 After years of publicly attacking government regulation in the west, Murdoch began to cooperate with one of the world's more repressive regimes.
This was only the start of Murdoch's fawning relationship with the Chinese government, described by journalist Gwynne Dyer as 'one of the most impressive feats of protracted grovelling that has been seen since Iago'.16
In 1995, a News Corporation subsidiary published a flattering biography of the late Chinese premier Deng Xiaoping, written by his daughter and sponsored her book tour around the USA. Then, in 1998, News Corporation's Harper Collins dropped plans to publish the memoirs of Chris Patten, the last British governor of Hong Kong who had offended the Chinese with his talk of democratic reforms in the former colony. Murdoch admitted that he did not want to further offend Beijing.
The Wapping Dispute
News Corp's new American investments – 20th Century Fox, Metromedia and then the Fox Network came at a huge price and costs would have to be cut in other News Corp ventures in order to pay for them. In the UK, News Corp realised that it could shed thousands of print workers' jobs at its British newspapers by moving over to a computerised typesetting system. It planned to move News International's operations out of Fleet Street to a new HQ at Wapping.
The Wapping site had been rebuilt in 1984 and Murdoch briefed his London editors on the move at a meeting in New York on 10th February 1985. Journalists however are not known for their ability to keep secrets and only a month later details of the move appeared on the front page of 'The Daily Telegraph'.17
In an effort at damage limitation News Corp told the print unions that plans to move the existing newspapers to Wapping had been shelved and that the new site was to be the home of a new paper called the 'London Post'. The Post however never appeared and it soon became clear that 'The Times', 'The Sun' and their Sunday versions were going to make the move. Andrew Neil (the then editor of 'The Sunday Times') later revealed that 'the Post was a ruse: it was never meant to happen' and indeed that it was 'a ruse thought up by Rupert himself'.18
On 24th January 1986, after months of fruitless negotiations with the print unions, the print workers voted to strike in protest at the Wapping move. As they left the meeting each worker was handed a notice of dismissal. The company management was seeking a legally binding agreement at their new plant which incorporated flexible working, a no-strike clause, new technology and the abandonment of the closed shop.19 So began one of the most significant union struggles of the 1980s. Workers affiliated to the EETPU had been secretly contracted to fill the jobs of the strikers. The picket line protests were deeply acrimonious and policing became increasingly heavy-handed as the dispute dragged on.
In striking, the print workers had surrendered their legal rights to negotiate a redundancy settlement and were ultimately given paltry compensation for their dismissals.20
In his book, 'Virtual Murdoch', Neil Chenoweth comments:
'The more that Murdoch was forced to pay for 20th Century Fox and then Metromedia and then to launch the new Fox Network, the more committed he was to making his move to Wapping. Murdoch was prepared – and by now he was required – to push through with a change at Wapping that would overturn the British industrial relations system, simply to finance a new American television network. He was committed to overturning the social system in one country to pay for a commercial venture in another.'21
The race to the gutter
In 1964, an ailing socialist broadsheet, 'The Daily Herald', was re-launched as 'The Sun' and in 1968 the owners (Reed International) put it up for sale. Of the two bidders (the other being Labour MP, Robert Maxwell), Murdoch won with a bid for £800,000. In 1967 he had already purchased the 'News of the World'.
The new 'Sun' re-launched in 1969 and became a spicier version of 'The Mirror'. The very first issue carried a photo of the Rolling Stones with a naked female. Sex was to be the main ingredient of the paper. Soft porn came to fill almost every page together with lurid sex stories. Within 100 days, circulation had jumped from 850,000 to 1.5 million. By 1987 the paper was making £1 million a week These profits were pumped into BSkyB and Fox, subesquently turning them into the two biggest pillars of the Murdoch empire today.
When attacked for lowering standards, Murdoch hit back:
'I am not ashamed of any of my papers at all and I'm rather sick of the snobs imposing their taste on everybody else…'22
Murdoch's papers are about more than just sex though. They also help people out with their personal politics.
Pushing xenophobia
On November 1st 1990, the Sun ran with the headline: 'Up Yours Delors', in support of Margaret Thatcher's denunciation in Parliament of what she perceived as the determination of Jacques Delors and the European Commission to impose the Ecu and take Britain through 'the back door to a federal Europe.' The Sun, with Thatcher's backing, had already succeeded in drumming up a crude patriotism and anti-Europeanism. In 1984, readers were encouraged to wear free badges with the slogan 'Hop off, you frogs' (referring to the French) while an article (1987) poured scorn on German tourists with a headline 'Vot makes Krauts holiday louts?'23
The night after the 'Up Yours Delors' issue, Sir Geoffrey Howe resigned as Foreign Secretary from the Conservative government led by Mrs Thatcher. Less than a fortnight later he made his famous speech denouncing Thatcher's policy on Europe which is widely held as marking the beginning of the end of the Iron Lady.
Max Wilkinson, writing in the Financial Times, has suggested that it was Thatcher's anti-Europe tirade in Parliament on October 30, together with 'The Sun's' crude populist echoes which finally drove Sir Geoffrey to resignation and thus rid the world of Maggie.24 A nice thought if ever there was one.
Promoting war
'The greatest thing to come out of this for the world economy…would be $20 a barrel for oil. That's bigger than any tax cut in any country.'
– Rupert Murdoch on the benefits for a war on Iraq – Sydney Daily Telegraph
In the build up to the war on Iraq, no editor of a Murdoch-owned paper was allowed to oppose it. That's 175 editors worldwide and 40 million papers a week.
In the UK, the Sun decried the 'three stooges' who dared oppose the war: France's Jacques Chirac, Germany's Gerhard Schröder and the 'pipsqueak Belgians'. Instead, it urged Blair to 'stick with the friend you can trust through and through – America'. The Sunday Times also laid into the French and Germans, claiming that to adopt their attitudes
'would be to adapt the three wise monkeys, neither seeing, hearing nor acting on a brutal regime that defies the UN'.25
To her credit, Sun journalist Katy Weltz resigned her job in disgust on the day the paper ran the headline: 'Show them no mercy…They have stains on their souls'.26 Post-war, the Sun was rewarded for its commitment when Tony Blair gave his first interview with the Sun's political editor, Trevor Kavanagh.
News of the World 'names and shames'
When eight-year-old Sarah Payne was killed in 2000, the 'News of the World' (NoW) launched a campaign to allow the public access to the Sex Offenders Register.The government refused such calls, and so, in response, the 'NoW' decided to publish the names, locations and photographs of sex offenders living in British communities. This was despite the advice of every single local authority not to do so. The response was not unpredictable. In areas across Great Britain, communities attacked the homes of people named in the newspaper, with protests turning into riots in Portsmouth and Scotland. Innocent people who bore a vague resemblance facially or in their name were attacked. A lack of basic literacy led one group in south Wales to attack the home of a paediatrician – they thought the sign on her door said paedophile.27
Targetting refugees
In 2000, The Sun, Mail and other quality papers chose the Christmas season to campaign against refugees. They targetted a small group of frightened women and children accommodated in a disused Dartford hospital and then a Gravesend hotel. The 'Sun' called them 'scroungers', headlining: 'Refugees move from hospital… to £65-a-night luxury hotel'.
When Rebekah Wade, editor of the 'NoW' and ex-Young Tory, took over as the 'Sun's' editor in January 2003, she promptly launched a populist campaign against asylum seekers. A petition calling on Blair to 'stop Britain becoming a soft touch for illegal AS' is claimed to have attracted 600,000 signatories which the paper said was the biggest petition in history.
Next month the 'Sun' published the mobile phone number of its favourite bogeyman, Abu Hamza (preacher at the Finsbury mosque, North London), effectively inviting readers (circ: 3,400,000) to make abusive calls to him. This no doubt happened but misdialed phone numbers also received hundreds of death threats. For example, a man from Newport, Wales whose mobile differed from Hamza's by 1 digit received 200 death threats on one morning from 'Sun' readers.
In July 2003 the 'Sun' went with the frontpage: 'Swan Bake – Asylum seekers steal the Queen's birds for barbecues.' The 'exclusive' article claimed that:
'Callous asylum seekers are barbecuing the Queen's swans, the Sun can reveal. East European poachers lure the protected royal birds into baited traps, am official Met Police report says.'
In just 24 hours, the 'Sun' 'exclusive' was exposed as lies. There was no police swoop and no Met police report. The 'Sun' valiantly continued in its efforts to create anti-immigrant paranoia with sensationalist writing. Some of the many, many example include: 'Our Heritage is Crumbling', warnings against the 'asylum tide' and the need to 'stem the flood of people entering Britain illegally', and hysterical cries that 'The laws aren't tough enough … the problem of asylum-seekers is out of control'.28
This all led to David Blunkett to promise that 'anyone who commits an offence will lose their right to asylum' and pledge to introduce ID cards, citizenship courses and compulsory language courses at the first opportunity. The 'Sun' welcomed Blunkett's intervention but, emboldened by his grovelling, retorted contemptuously, 'The problem for Blunkett is that we lost control of our borders long ago.' Clearly Murdoch intends to keep the issue dangling over the government's head like a political sword of Damocles.29
News Corporation and New Labour
Murdoch, with his 32% control of UK newspapers has a powerful influence in domestic politics. Before the 1997 election, Tony Blair was a guest of honour at a huge News Corp corporate meeting in Australia. When Murdoch switched his paper's allegiances from Conservative to Labour, Blair rewarded him generously. One such reward was a promise to abandon his public duties and badger the then left-of-centre Italian government to drop its objections to Murdoch breaking into its market. Downing Street first tried to cover up the affair. Then it claimed that Blair was backing a 'British' company. When it was pointed out that Murdoch was a patriotic Australian who abandoned his country to become an American, a Downing Street spokesman claimed that Blair was trying to turn Murdoch into a supporter of the European Union.30
Even that turned out to be untrue. At the end of 2000, one business journalist reported that Blair had given an assurance to 'a very key figure in the media whose opposition to the single currency is well known' that he wouldn't use the honeymoon period after the (assumed) election victory to force through a referendum on the single currency. Jackie Ashley from the New Statesman later revealed this 'key figure' to be none other than Rupert Murdoch.31
Dr Irwin Steltzer, an American economist who writes a weekly column in the 'Sunday Times', is a close friend and key advisor to Rupert Murdoch. Steltzer has been a regular visitor to Tony Blair and at one point was being paid as a consultant by Downing Street (Murdoch is known to have paid him more than £1 million a year).32
Back to top
'Too inside baseball' – pulling stories for the powerful
On August 18, 2000, Jane Akre became the first journalist ever to win a 'whistleblower' judgement in court against a news organization accused of illegally distorting the news. The organization in question was the Florida-based TV station, WTVT, – a Fox company. With unintended irony, the Fox network went on to claim that the verdict showed that:
'we are completely vindicated on the finding of this jury that we do not distort news, we do not lie about the news.'33
Akre was fired for refusing to falsify a story in order to appease the powerful Monsanto. The story related to the companies' genetically-engineered bovine growth hormone (it can be found in full at: www.prwatch.org/prwissues/2000Q4/story.html). The story hinged on the fact that millions of Americans and their children who consumed milk from rBGH-treated cows had unwittingly become participants in what amounts to a giant public health experiment.
Another journalist to fall foul of the Fox partiality to big business was Brian Karem, an investigative reporter for Fox TV affiliate WDAF in Kansas City. Karem quit the station in 1998 after it 'watered down' his exposé on Dursban, a pesticide made by the Dow Chemical Company. Says Karem:
'It's incredible that they think of themselves as a news organization. They slant the news and they do it their way. Rupert's never been objective about anything in his life. The only thing he respects is the almighty dollar sign.'34
Fox News and the post-9/11 editorial bias
'Fox News has clearly become the public relations wing of the Republican Party,'
– Eli Pariser, international campaigns director for MoveOn.org.35
In the national confusion and bewilderment that followed the 9/11 attacks, Fox was at the forefront of media helping people form an explanation. They even helped the president. Bob Woodward, in his book on the machinations of the Bush administration during the first 100 days after 9/11, revealed that Fox News honcho, Roger Ailes, sent written political advice to the president in the aftermath of 9/11. Woodward writes:
'Roger Ailes, former media guru for Bush's father, had a message, Rove told the president. It had to be confidential because Ailes, a flamboyant and irreverent media executive, was currently the head of Fox News, the conservative leaning television cable network that was enjoying high ratings. In that position, Ailes was not supposed to be giving political advice. His back-channel message: The American public would tolerate waiting and would be patient, but only as long as they were convinced that Bush was using the harshest measures possible. Support would dissipate if the public did not see Bush acting harshly."36
Fox went on to whip up nationalism in every way possible and advocated retaliation as the only solution. According to one study, titled 'Misperceptions, The Media and The Iraq War,' those who used Fox as their primary news source were 'more likely than average to have misperceptions.'
One misperception was the belief that there was solid evidence demonstrating an Iraq-al Qaida relationship. The report also focused on the mistaken beliefs many Americans had that weapons of mass destruction had been found in Iraq and that the majority of the world supported Bush's decision to go to war in Iraq. A staggering 80 percent of Fox viewers believed one of these misperceptions, and 45 percent believed all three.37
It wasn't so much that Fox told lies – it just didn't report anything that wasn't part of its world view. For instance, following the 9/11 attacks, the US Congress created a 10-person commission over intense White House objections. Thomas Kean, the former New Jersey Republican governor and chair of the commission called it 'the largest investigation of the United States government in US history.' Murdoch-owned media including Fox News, the New York Post and the Weekly Standard virtually blacked out all commission-related news.38
Most recently, former chief counter-terrorist official, Richard A Clarke, was exposed to the undulating nature of Fox's integrity. His book, 'Against All Enemies: Inside America's War on Terror,' argues that in the months preceding the September 11th terrorist attacks, the president and his aides didn't take warnings about the threat posed by al-Qaida seriously enough.
This was enough for a Fox News reporter to make a virtually unprecedented request to expose comments Clarke had made in a 'background' briefing – i.e made on condition that their speaker not be identified – that supported Bush's policies. Clarke's response was that:
'I was asked to highlight the positive aspects of what the administration had done and to minimize the negative aspects … And, as a special assistant to the president, one is frequently asked to do that kind of thing. I've done it for several presidents.'
At the urging of reporters, the White House often allows bits of 'background' information to be put on the record. But it's rare for it to release an entire background briefing, and virtually unheard of to do it 18 months after the fact and after the briefer has left the administration. Said former Nebraska Sen. Bob Kerrey, who is a member of the anti-terrorism panel:
'All of us who have provided background briefings for the press before should beware. Fox should say "occasionally fair and balanced" after putting something like this out, because they violated a serious trust.'39
More recently Murdoch himself has come out as saying that the turmoil in Iraq has been 'misrepresented'. In an interview with Australian radio station 2GB, Murdoch predicted that Bush would 'walk' the next election and that 'most of Iraq is doing extremely well'.40
'Fair and Balanced'
Fox News scored an astonishing PR own goal in August 2003 when they launched a law suit against the American political satirist, Al Franken. Franken's latest book 'Lies and the Lying Liars Who Tell Them: A Fair and Balanced Look at the Right' had offended Fox as it not only featured a cover photograph of the channel's current affairs anchorman, Bill O'Reilly, but, they claimed, breached Fox's trademark on the phrase 'fair and balanced'.
The case, which reached court on August 22, was a disaster for Fox. After three days Judge Denny Chin threw out the case, warning Fox that the phrase 'fair and balanced' was so commonplace that he was tempted to invalidate the trademark. He commented, 'There are hard cases and there are easy cases. This is an easy case.' Meanwhile Franken basked in the free publicity. The book shot from No 329 on Amazon's chart to No 1 before it was even published.41
NDS Involved in TV Piracy?
In March 2002, French television giant and Vivendi subsidiary, Canal Plus, launched a court case against News Corp subsidiary, NDS, in the courts in California. Their case alleged that NDS had engaged in serious industrial malpractice against them, demanding $1 billion in damages. Canal Plus claimed that NDS, an Israel-based high-tech company which manufactured the smart cards for Murdoch's satellite TV networks, had cracked the rival encryption system used by Canal Plus' pay-TV networks and knowingly distributed it on the internet in order to flood the market with counterfeit cards. ITV Digital, which also used Canal Plus' smart card technology claimed for £100m in lost revenue, due to pirated smart cards.42
NDS manufactures smartcards used in around 27 million satellite receivers around the world. The technology developed by Canal Plus is used in around 12.5 million set top boxes and is used by most rival pay TV networks.43 To prevent anyone with a satellite dish from receiving satellite television the broadcast signal is encrypyted. The smartcards decrypt that signal and ensure that satellite TV viewers can only see what they have paid for.
Using scanning electron microscopes, it was alleged that NDS assigned a team of scientists to map and decode the structure of the encryption chips embedded in Canal's smartcards. Having cracked the code NDS then released the file to a website called DR7.com where it was downloaded by computer pirates who manufactured counterfeit cards which soon flooded many countries.
NDS described Canal's lawsuit as 'outrageous and baseless,' and its chief executive, Abe Peled, attributed Canal's piracy problem 'to the inferior nature of Canal Plus's conditional access technology… and its failure to deal with piracy once it began'.44
Ultimately the case was settled out of court in September 2002. As part of the deal News Corp's Italian arm Stream (a joint venture with Berlusconi's Telecom Italia) bought out Vivendi's Italian TV network Telepiu. Stream paid £319m in cash and assumed a further £289m of debt to buy competitor Telepiu from Vivendi (Canal Plus' parent company) which was burdened with enormous debts after a period of extraordinary growth in the previous several years.
The case against NDS has not gone away however. In October 2002 it was served with 31 grand jury subpoenas by the US Justice department, requesting documents relating to an investigation conducted by the US Attorney's office in San Diego. At the center of probe is a former computer hacker, Christopher Tarnovsky, who was hired by NDS Group in 1997 to help it to make its smart cards 'hacker proof'.45
Tax Free
'One of the things I would never attempt to calculate is how News Corp. arrives at its tax rate, or why'
– John Reidy, a Wall Street analyst who has followed the company for years. 46
According to the Economist, between 1987 and 1999, although News Corp made £1.4 billion in profits, it paid no net British corporation tax at all.47
Its worldwide tax rates are roughly one-fifth of those paid by Disney, Time Warner and Viacom.48 In four years from 1994 – 98, News Corporation paid only £128m in taxes on a total profit of £2.1 billion, just 6%.49 It was 1986 when News Corporation stopped paying tax in any meaningful way. In 1984 it had paid a respectable 30 cents in the dollar of its reported earnings in tax. A year later this had dipped to 23 cents in the dollar. In 1986 the tax rate fell to 9 cents in the dollar.
News Corp achieves this by bouncing its money around offshore tax havens.Huge money streams flow through more than 75 News Corp companies in the British Virgin Islands, the Cayman Islands and the Dutch Antilles. By the time News Corporation's profits make it to the balance sheet to be reported to shareholders most of its tax bill has disappeared.50
---
References:
15'How Rupert took on the world,' Bruce Page, The Observer, 24.08.03. See: http://observer.guardian.co.uk/review/story/0,6903,1028189,00.html. Viewed: 15.04.04

16'Murdoch's Obsession,' Gwynne Dyer, Jordan Times, 2001 & Media Monitor, 10.09.01.
17'Virtual Murdoch,' Neil Chenoweth, Vintage (Random House), 18.07.02, pp. 59-60.
18'Full Disclosure,' Andrew Neil, Pan, 19.09.97.
19'Wapping Times,' Nick Oatridge, 2003. See: www.oatridge.co.uk/wapping.shtml. Viewed: 28.04.04.
20'Virtual Murdoch,' Neil Chenoweth, Vintage (Random House), 18.07.02, pp. 58-62.
21'Virtual Murdoch,' Neil Chenoweth, Vintage (Random House), 18.07.02, pp. 50-51.
22'Rupert Murdoch and his papers.' See: www.goacom.com/overseas-digest/Media/murdoch.html. Viewed: 05.04.04
23'Rupert Murdoch and his papers.' See: www.goacom.com/overseas-digest/Media/murdoch.html. Viewed: 05.04.04
24'"Hop Off You Frogs": Franchophobia and The Sun,' David Drake, Vol. 2 No. 2 1998, Europa. See: www.intellectbooks.com/europa/number6/franco.htm. Viewed: 06.04.04
25'Their master's voice,' Roy Greenslade, The Guardian, 17.02.03. See: www.guardian.co.uk/Iraq/Story/0,2763,897015,00.html. Viewed: 06.04.04
26'Rupert Murdoch and his papers.' See: www.goacom.com/overseas-digest/Media/murdoch.html. Viewed: 05.04.04
27'Icons of Evil,' Steven Taylor, 2001. See: www.stetay.com/essays/2001/icons.html. Viewed: 05.04.04 28'Blair government endorses Murdoch's anti-immigrant campaign,' Steve James & Chris Marsden, 10.09.03, World Socialist Web Site. See: www.wsws.org/articles/2003/sep2003/sun-s10.shtml. Viewed: 06.04.04 29'Blair government endorses Murdoch's anti-immigrant campaign,' Steve James & Chris Marsden, 10.09.03, World Socialist Web Site. See: www.wsws.org/articles/2003/sep2003/sun-s10.shtml. Viewed: 06.04.04
30'The unusual suspects; Rupert Murdoch, Bernie Ecclestone, the Hindujas, Berlusconi, and now Lakshmi Mittal: can these really be the right friends for a Labour leader?' Nick Cohen, 25.02.02, New Statesman. See: www.findarticles.com/cf_dls/m0FQP/4575_131/83678205/p2/article.jhtml?term=. Viewed: 29.03.04
31'Forget cash, here's real influence,' Jackie Ashley, 15.01.01, New Statesman. See: www.findarticles.com/cf_dls/m0FQP/4520_130/69801664/p2/article.jhtml?term=. Viewed: 29.03.04.
32'Friends of Tony – Rupert Murdoch,' Red Star Research. See: www.red-star-research.org.uk/subframe1.html. Viewed: 29.03.04
33'The Cost of Taking a Stand,' Jane Akre, PR Watch, Vol. 7, No. 4, Fouth Quarter 2000. See: www.prwatch.org/prwissues/2000Q4/akre.html. Viewed: 29.03.04
34'The Fox News Network, Volating the Public Trust,' Cynthia Clips, Village Voice, 22.11.00. See: http://alexconstantine.50megs.com/the_fox_news1.html. Viewed: 28.04.04.
35″'Fair and Balanced?": Fox News Was PR Brains Behind GOP's "All Nighter" Protest Over Blocked Judicial Nominees,' MoveOn.org, 21.11.03. See: www.moveon.org/mediacorps/fairandbalanced_release.html
36'All the bias that's fit to print,' Michael Smerconish, 21.11.02, The Philladelphia Daily News. See: www.philly.com/mld/dailynews/news/opinion/4570014.htm?1c
37'Biased media coverage causes misconception of Iraq war,' Collins Ezeanyi, The Battalion, 05.11.03. See: www.thebatt.com/news/2003/11/05/Opinion/Biased.Media.Coverage.Causes.Misconception.Of.Iraq.War-548880.shtml
38″'Fair and Balanced?": Fox News Was PR Brains Behind GOP's "All Nighter" Protest Over Blocked Judicial Nominees,' MoveOn.org, 21.11.03. See: www.moveon.org/mediacorps/fairandbalanced_release.html
39'Fox News reveals unnamed source – White House allows identifying Clarke,' David Folkenflik, 25.03.04, The Baltimore Sun. See: www.baltimoresun.com/features/bal-to.fox25mar25,0,2667376.story?coll=bal-features-headlines. Viewed: 29.03.04.
40'Murdoch predicts Bush second term,' John Plunkett, The Guardian, 07.04.04. See: www.guardian.co.uk/uselections2004/story/0,13918,1187749,00.html. Viewed: 06.05.04.
41'Unfair and Unbalanced?', Andrew Gumbel, The Independent, 29.08.03. See: http://news.independent.co.uk/world/americas/story.jsp?story=438014. Viewed: 28.04.04
42'How codebreakers cracked the secrets of the smart card,' John Cassy & Paul Murphy, The Guardian, 13.03.02. See: www.guardian.co.uk/uk_news/story/0,3604,666427,00.html. Viewed: 28.04.04.
43'Smartcard squabble: Too good for court,' Nick Higham, BBC, 19.03.02. See: http://news.bbc.co.uk/1/hi/entertainment/tv_and_radio/1879694.stm. Viewed: 28.04.04.
44'TV firm sues over $1bn "piracy" loss,' BBC, 12.03.02. See: http://news.bbc.co.uk/1/hi/business/1868140.stm. 28.04.04.
45'Canal Plus Drops $1bn Hacking Lawsuit,' Computer Business Review, 05.05.03. See: www.cbronline.com/current-issue/9c9a5a340554568880256d1d0018c856. Viewed: 28.04.04.
46'IMUSA Campaigns.' See: www.imusa.org/campaigns/murdoch/murdoch02.shtml. Viewed: 15.04.04.
47Rupert Murdoch laid bare,' Alex Paterson, The Economist, 20.03.99. See: www.vision.net.au/~apaterson/politics/economist_murdoch.htm. Viewed: 06.05.04.
48'Murdoch's Mean Machine,' Russ Baker, Colombia Journalism Review, May/June 1998. See: www.russbaker.com/CJR%20-%20Murdoch's%20Mean%20Machine,%20by%20Russ%20Baker.htm. Viewed: 15.04.04
49'Tax free: Rupert Murdoch's zero status,' BBC, 25.03.99. See: http://news.bbc.co.uk/1/hi/special_report/1999/02/99/e-cyclopedia/302366.stm. Viewed: 29.04.04.
50'Virtual Murdoch,' Neil Chenoweth, Vintage (Random House), 18.07.02, p. 290.
iNews Corporation's mission statement, News Corp web site, www.newscorp.com/mission.html, viewed 6-6-2003
iiNews Corporation corporate profile, News Corp web site, www.newscorp.com/investor/index.html, viewed 20.04.04
News Corporation: Links, contacts, and resources
Fox News boycott: www.infoshop.org/boycottfoxnews.html
Anti-Fox News Channel Website: www.geocities.com/unfairandunbalanced/
Reclaiming democracy from big media: www.moveon.org/front/
Recommended reading: 'Virtual Murdoch,' Neil Chenoweth, Vintage, 18.07.02.