Northern Foods Plc Company Profile
/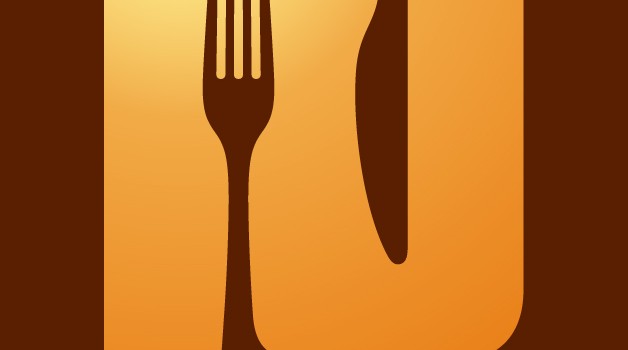 Northern Foods is one of the largest food manufacturers in the UK having made its name and fortune through practically inventing the supermarket ready meal. At the helm, has been Lord Christopher Haskins, one of Tony Blair's closest advisors, steering British agriculture towards US-style integrated agribusiness, and British food consumption towards highly processed unhealthy preservative-packed food. Over the last forty years, Haskins has built this company up from a small north of England-based dairy into a giant food conglomerate.
Market share/ Importance:
Northern Foods employs 22,000 people, has annual sales of £1.4 billion and pre-tax profits of £104m[1]. It is in a very strong financial position based on its secure relationship with the major food retailers. It reported high sales during the second quarter of 2001, which were up 8% from the same period in 2000. Sales to its largest Supermarket customers (Tesco, Asda, Sainsbury's, Safeways and Marks and Spencer), have risen 10%[2].
Despite these high sales, Northern Foods also reported lower profit margins during 2001 as a result of inflation and 'disruption to restructuring of cake and fresh chilled dairy products operations, which are in the process of being closed down'[3]. These have been recouped over the year through 1-1.5% price rises. There has also been a 1.5million share buy back programme with shares purchased at 149.3p[4]. Northern Foods also saw its share prices fluctuate in the early part of 2001 because of foot and mouth disease[5].
Its top competitors are Unilever, Hazlewood Foods (owned by Greencore), Hillsdown Holdings, Geest and Uniq Plc[6].
History:
Northern Foods, originally Northern Dairies, was founded by Alec Horsley on Spalding Moor, East Yorkshire, in 1937.
The history of Northern foods is intricately bound up with its retiring Chairman, Lord Chris Haskins who joined the company in 1962 when it was still Northern Dairies, after marrying the boss's daughter, Gilda Horsley. After helping to run a small dairy in Belfast, he joined the main board in 1966, aged 29.
According to a recent interview in the Sunday Times, the big breakthrough for the business and for Haskins was when he found himself on a plane next to Marks & Spencer (M&S) executive who was setting up a new store in Belfast. Marks and Spencer is a UK-based upmarket own-label supermarket chain. This executive was cajoled into buying milk for the store from Northern foods, a contract that mushroomed into food sales to M&S now worth £500m a year. Northern foods added yoghurt deliveries to the milk and then created the first fresh trifle for M&S, which – in food manufacturing terms – was the equivalent of mapping the human genome. "We lost a fortune on that trifle over the years but we really impressed M&S with our commitment."[7]
The trifle was the forerunner of Northern's American-style pizza for Tesco, its Seafresh (!) salmon in watercress sauce for Waitrose, Gammon and parsley snack pot for M&S and the rest of the convenience foods that underpin its success. See Corporate Crimes section 'Selling unhealthy overpriced food'. This unique business relationship with Marks and Spencer is the secret to Northern Foods success. Its strategy since has been to buy up and consolidate M&S suppliers, as well as innovating to impress. In 1986, Northern Foods built the most advanced food factory in Europe, Fenlands Food Factory, at a cost of eight million pounds, and dedicated it entirely to M&S[8].
By 1986, Haskins had risen apparently without hitch to be chairman of Northern Foods. In fact, not all has gone smoothly. Moves into the US agribusiness market, through acquiring Bluebird Inc. and Keystone Foods Corporation in the early Eighties, ended in disaster[9]. A hog processor he bought in America turned out to be a 'near-Mafia type of business'. And the demerger in 1998 of Express Dairies, its milk operation, left Northern stronger, but Express's margins (and its share price) have been forced down by over competition in the dairy sector[10]. See www.corporatewatch.org/?lid=245Corporate Crimes Section 'Exploiting small farmers'.
In the three years since ditching Express Dairies, Northern Foods has refocused as a supplier of convenience foods. Supplying the major retailers ensures a secure income, whilst they build up their empire of branded UK and Irish producers. In recent years, as Nestle has gone on to concentrate on developing global brands, Northern Foods have acquired their cast-offs, such as Fox's Confectionery[11].
---
References
[1] 'Peston's People: Lord Chris Haskins' in the Business Section. The Sunday Times 26/8/01
[2] 'Northern Foods sales rise against falling margins' 26/10/01 Ft.com.
[3] ibid.
[4] ibid.
[5] 'Square Mile stock shows symptoms of foot-and-mouth' Financial Times 8/10/01
[6] www.hoovers.com/co/capsule/2/0,2163,90302,00.html
[7] 'Peston's People: Lord Chris Haskins' in the Business Section. The Sunday Times 26/8/01
[8] 'Northern Foods' in the International Directory of Companies History' (ed) Paula Kepos. St James Press. ITP (1995).
[9] Ibid.
[10] 'Peston's People: Lord Chris Haskins'
[11] 'Northern Foods – change of strategy now bearing fruit' 31/5/01 DataMonitor CommentWire.
Who, Where, How Much?
a) Ownership
Northern Foods plc
Head Office
Beverley House
St Stephen's Square
Hull HU1 3XG
Telephone: 01482 325432
Fax: 01482 226136
Share value: Can be found at: www.northernfoods.com under 'financial information'.
Major Holders of Stock:
Franklin Resources Inc – 11.86%
Sprucegrove Investment Management Ltd – 5%
Accountants – Arthur Andersen
Merchant Bankers – NM Rothschild and Sons Ltd.
Stockbrokers – Hoave Govett Ltd and Cazenove & Co
PR officers: Tracy Pocklington and Helen Bray[17]
Board of Directors
Company Secretary – Julian Wild
Past President of Hull & Humber Chamber of Commerce
Non Executive Director – Helen Alexander
British Telecom Non-Executive Director
Chief Executive of The Economist Group
Member of the Ethics Committee of University College London Hospital
Salary: £22,500
Non Executive Director – Colin Dyer
Director of Worldwide Retail Exchange
Former Chief executive of Courtaulds Textiles plc
Salary: £22,500
Finance Director – Sean Christie
Non-executive director of Kingston Communications (Hull) PLC
Salary plus benefits: £263,873
Share options: £240,259
Deputy Chairman – Jonathan Fry
Chairman of Christian Salvesen PLC, Elementis plc and Control Risk Group Holdings plc.
Chairman of the Asia Pacific Advisory Committee of the Royal Institute of International Affairs
Salary: £35,000
Chief Executive – Jo Stewart
Previously held a number of senior posts at United Biscuits
Salary plus benefits: £367,069
Share options: £468,211
Non-Executive Chairman designate – Peter Blackburn
Peter Blackburn, former head honcho at Nestle UK, has been appointed a non-executive Director and Chairman designate of Northern Foods plc with effect from 13 November 2001. A native Yorkshire-man, he will succeed Haskins as non-executive Chairman early in 2002. He retired in June 2001 as Chairman and Chief Executive of Nestlé UK and is currently head of UK industry lobby group, the Food and Drink Federation[18].
A graduate of Harvard Business School, he has worked in the food industry since joining Quality Street manufacturers, Mackintosh & Son in 1966[19].
President of the Incorporated Society of British Advertisers.
Fellow of the Institute of Chartered Accountants.
Fellow of the Institute of Grocery Distribution[20].
Peter Blackburn has recently been exposed as another 'friend' to small farmers in the Lord Haskins' mould. The Guardian[21] illustrated his part in persuading the British government not to vaccinate livestock during the Foot and Mouth disease crisis. Vaccination is the modern response to food and mouth disease, although it does entail the loss of a country's 'disease-free' status i.e. it cannot export affected products for twelve months. Heat-treated meat off the bone can, however, be exported. In April 2001, the UK government was about to introduce a limited vaccination programme, but Blackburn and the National Farmer's Union managed to force a complete turnaround in policy. This was because Nestle's profits would be damaged by the loss of exports of powdered milk. As a result, millions of uninfected animals were culled, burned and buried as part of a positively mediaeval and definitely unnecessary panic response.
Non-Executive Chairman (retiring 2002) – Baron Haskins of Skidby
Chris Haskins joined Northern Foods in 1962 when it was still known as Northern Dairies. He became a director in 1967 and deputy chairman in 1974. He was executive chairman between 1987 and 1998. He became Non-Executive Chairman in 1998 doing one day a week at Northern Foods.
Lord Haskins currently lives in Skidby, East Riding, Yorkshire where he owns an 800 acre wheat and barley farm. He has three sons and two daughters.
He was made a life peer in June 1998 by Tony Blair.
Current Direct Corporate Interests[22]:
Non-executive Director, Express Dairies plc
Non-executive Director, JSR Farms Ltd
Non-executive Director, Northern Foods plc
See Corporate Crimes section for more information on these companies.
In 1998 he got a 16% pay rise from Northern Foods, to £208,479 (plus share options than gained him £380,388). He holds shares in Northern Foods that were worth £3.28 million in 1998. He also received a £104,000 salary from Express Dairies (and held shares worth £820,000 in 1999)[23].
Salary plus benefits: £88,626
Shares: 1,437,536
b) Northern Foods Organisational Structure
By all accounts, Northern Foods is a fairly progressive employer. It is a member of the Race for Opportunity, working to promote ethnic minority businesses. It is part of the 'Employers for Work – Life balance' scheme, and a case study on their website highlights progressive policies like flexi-time, job-sharing, paternity leave, and the on-site nursery and holiday play scheme. One former management employee confirmed this, 'Northern Foods is a nice company to work for, and Haskins is an honourable man who cares about his employees'.[24]
It is also working on energy reduction and waste minimisation policies with DETR, and the Food and Drink Federation on a Climate Change levy.
Northern Foods spent £441,000 on charitable donations during 2000[25]. This funded local projects, as well as Oxfam and One World Action. This, of course, is fairly ironic, considering the fact that industrial agriculture is destroying food security, and creating hunger and poverty world- wide.
They also fund a scholarship at Nottingham University for an undergraduate degree in food sciences[26].
c) Subsidiaries
For more info and addresses see: www.northern-foods.co.uk/graduates/where_we_are.htm
• George Payne & Co
www.paynes.co.uk
Paynes supply chocolate and sugar confectionery, along with instant flavoured teas. It was acquired in the summer of 1998. Employing approximately 180 people at its manufacturing facility in Croydon, their well-known products include the Poppets and Just Brazils chocolates and Lift instant lemon tea.
• Fox's Confectionery
In May 2001 Northern Foods acquired the Fox's and 'XXX' confectionery brands from Nestlé, together with associated manufacturing facilities in Leicester.
• Batchelors
Batchelors, acquired in 1986, employs over 270 people at its plants in Dublin and Athy, Co Kildare. It is brand leader in the highly competitive baked beans and processed peas market in the Republic of Ireland. The company also enjoys similar success with its Squeez and Amigo fruit juice ranges. This company has nothing to do with Batchelors Soup and packet foods which is owned by Campbell Soups.
• NFT Distribution
Website: www.nft.co.uk
NFT is one of the largest chilled distribution businesses in the UK. It employs over 1,200 people and state of the art IT to provide nation-wide primary distribution for Northern Foods companies and other food manufacturers, and contract warehousing and distribution services for major retailers, as well as manufacturers including Cargill owned chicken factory, Sun Valley[27]. Its 250 articulated vehicles cover over half a million kilometres each week. Its website has handy maps of all Northern Foods distribution depots.
They are involved with Business in the Community[28] and Gerry Sutton, Commercial Director of NFT Distribution is on the DTI's Foresight Panel on Food Chain and Crops for Industry.
In June 2001, Bolsover District Council instigated legal proceedings against NFT distribution for breaches of Health and Safety legislation[29].
• Dalepak Foods
www.dalepak.co.uk
Set up in 1976, Dalepak are another pioneer in fatty salty processed foods. With factories at Leeming Bar and Hull (Dalepak Bakery), these sites produce grillsteaks, burgers and pastry products under the own labels of leading retailers including Tesco, Sainsbury's, Safeway and Asda. They also produce pastry products under licence for Heinz. They also produce the Dalepak and Ross brands. Also part of this group is Emile Tissot Foods, in Telford, manufacturing frozen ready meals for pubs, hotels and restaurants.
• Green Isle Food Group
Green Isle is the leading Irish frozen food company, and a fast growing supplier to major UK retailers. Employing over 1,000 people, it produces a range of pizzas, pastry products and fish lines under the Goodfella's, Green Isle and Donegal Catch brands, as well as retailers' own labels. Billcrest Products and Elduff Investments are also part of this group.
• Elkes Biscuits
Employing over 1,400 people, Uttoxeter based, Elkes Biscuits, produces a wide range of cheap sweet and semi sweet biscuits mainly under retailers' own labels. In addition, Elkes manufactures Farley's rusks under contract.
• Fox's Biscuits
www.foxs-biscuits.co.uk
Fox's Biscuits, which has two large factories at Batley, West Yorkshire and Kirkham near Blackpool, became part of Northern Foods in 1977. It currently employs over 1,900 people and manufactures a wide range of premium quality biscuits, with brands including Rocky, Classic and Echo. It also produces a range of own-label products, principally for Marks and Spencer and other top high street retailers along with other major high street retailers. In addition to its substantial and buoyant home trade, Fox's has significant export business, and a wide range of lines under the Fox's label is now shipped world-wide.
Vanderheul, the small Dutch biscuit manufacturer acquired in 1993, supplies retailers in the low countries and Germany and produces a number of Continental lines for the Fox's assortment range
• Eden Vale
www.munchbunch.co.uk
Eden Vale, acquired in 1992, is the UK's leading manufacturer of fresh chilled dairy products. It has factories at Cuddington and Minsterley employing over 600 people, producing yogurts, desserts, cream, cottage cheese and fromage frais under the Ski, Munch Bunch and Eden Vale brands and under retailers' own labels.
• Smiths Flour Mills
www.smiths-flour-mills.co.uk
Acquired in 1972, Smiths Flour Mills employs over 160 people at its three mills, supplying wheat and other flours to Northern Foods companies and other major food manufacturers plus a growing number of ethnic baking concerns.
• Rawmarsh Foods
Rawmarsh Foods is based near Rotherham, employs over 300 people and produces desserts exclusively for Marks and Spencer.
• Matthew Walker
Matthew Walker joined the group in 1992 and employs over 200 people at its Derby-based site. It is the UK's market leader in Christmas puddings and supplies its high quality products to all retail multiples in this country, and exports puddings around the world. It also enjoys great success with its own brand.
• Park Cakes
Park Cakes employs in excess of 1,600 people at its sites in Oldham and Bolton. It is the UK's leading supplier of own label cakes to the major retailers, producing a range of ambient, chilled and frozen foods. Other companies include West country Frozen Foods and TodayUltra Ltd.
• Gunstones Bakery and La Baguette Doree
Acquired in 1971, Gunstones Bakery is a dedicated Marks and Spencer plant producing a wide range of products including sandwiches, sushi and speciality bakery lines, and employs over 1,600 people and its two sites in Dronfield and Barnsley.
• Fletchers Bakery, Grain D'Or and Kara Foods
Fletchers Bakeries was acquired in 1999. Employing over 600 people, producing a wide range of fresh and frozen bread, rolls and speciality bakery products including burger buns, doughnuts and scones, it operates from a modern and well-invested bakery in Sheffield. Customers include most of the UK's leading food retailers and food service businesses.
Speciality bread business, Kara Foods acquired in 1991, employs over 200 people. They are one of the UK's leading suppliers of burger buns supplying fresh products daily to key fast food customers, and frozen products to catering and retail outlets.
• Cavaghan and Gray
Acquired early in 1998 with sites in Carlisle, Aberdeen and Grimsby, Cavaghan & Gray employs over 2,000 people and produces products including potato topped pies, quiches, recipe dishes, crispbakes and party foods mainly for Marks and Spencer. The site at Aberdeen deals with the procurement and processing of vegetables and fish for other group companies. The site in Grimsby produces coated fish products, in addition to supplying wet fish for Marks and Spencer.
Other companies listed in "Who Owns Whom" : Edmonds Eccles Cakes, Fleur De Lys Pies, Garratts of Hertford, Manorcroft, Melwood Investments, Minsterley Cremeries; Lanraye Frozen Foods, Rylands Butchers, Norman Peat, TN Parr Ltd, DreamPhoto; DreamPlayer; DressAdmire, Evfi Ltd; Northern Foods Quest Ltd and Square Investments.
---
References
[16] unless stated otherwise, information from Northern Foods Annual Report 2000: www.northern-foods.co.uk/shareholders/images/pdf/REPORT00.PDF
[17] Hollis PR directory 2000
[18] 'Nestle Chief to head Food manufacturers in 2000'. Food and Drink Federation press release 2 December 1999.
[19] ibid.
[20] ibid.
[21] Food lobby forced PM into u-turn on plan for vaccination' by John Vidal and Peter Hetherington.The Guardian, Saturday 8th September 2001.
[22] Listed in the House of Lords – Register of Interests
[23] www.red-star-research.org.uk
[24] pers.comm with former employee of Northern Foods.
[25] www.northern-foods.co.uk/shareholders/images/pdf/REPORT00.PDF
[26] www.nottingham.ac.uk/biosciences/foodsci/nfoodscholarship.html
[27]www.nft.co.uk/ind-futu
[28] www.literacytrust.org.uk/Pubs/nft.html
[29] www.bolsover.gov.uk/committee/executive/minutes/110601exec.pdf
Products and Projects
Pork Pies, Scotch Eggs and Chinese Take-aways
Northern Foods owns seventeen operating businesses and more than 50 sites.
It operates in eight product areas: meat and savoury products; recipe dishes; speciality breads; bread-based snacks; cakes and puddings; biscuits and frozen foods.
It produces food under brand names Fox's biscuits and confectionery, Ski Yoghurt, Eden Vale, Munch Bunch, Hollands pies, Goodfellas pizzas, Dalepak, Ross, Pork Farms Bowyers, Paynes, and Matthew Taylor Puddings.
It also produces own-label food for Sainsbury's, Tesco, Asda and Marks and Spencer. Nearly 30 per cent of their turnover is based on supplying Marks and Spencer with around 600 lines[12]. In 2000, it consolidated its position as one of the leading suppliers to the Supermarkets by acquiring a 40% stake in Solway Foods for £16 million[13]. Solway is a major supplier of own label sandwiches, sushi, added value salads and salad meals.
Northern Foods also produce buns for Burger King, Farley's Rusks under licence and Batchelors Baked Beans in Ireland.
Northern Foods also owns Fletcher's Bakery, Park Cakes, The Pizza Factory, Smiths Flour Mills, Convenience Foods Ltd, Northern Foods Grocery Group Ltd.
It part owns FW Farnsworth Ltd, Green Isle, an Irish subsidiary which trades under the name Goodfella's and recently acquired Lacemont Ltd, and Cavaghan and Gray Group Ltd.
Lord Haskins claims that 80% of Northern Foods products are sourced in the UK[14].
They own NFT – one of the largest UK chilled food distributors. They also operate a dedicated transport operation for Sainsburys[15].
See section on 'subsidiaries' for more information.
References
[12] www.netfood.org/cgi-bin/news/newsdesk.cgi?
[13] www.thisismoney.com/20000207/nm11391.html
[14] Lord Haskins speech at Agrivision Conference, organised by the Royal Agricultural Society, Stoneleigh, Warks 6/12/01
[15] International Directory of Companies History (ed) Paula Kepos
Corporate Crimes
1) Undue political influence in determining the future of farming
"…a decision to place Haskins in charge of a "rural recovery plan" is akin to asking Lady Thatcher to head a task force on the future of the coal industry. Lord H has already made it clear what he wants: mergers of dairy companies and bigger, industrialised farms, geared up to provide the bigger food manufacturers with everything on a plate"[41]
Haskins is very much part of the new Labour drive to ignore democratically elected Parliament and move towards a US presidential style of government, advised by an unelected body of task forces headed up by corporate leaders. His unthinking outspoken and unsympathetic style has won him enemies from both the right and the left. However, those who know him claim he is charming and affable, and cite his early membership of CND and the African National Congress as examples of his humanity. Now that his report on the future of British agriculture has been published, tens of thousands of small farmers think differently.
Insiders had laid odds on Haskins chairing up the promised 'Policy Commission on the Future of Farming and Food' -charged by the Government to come up with 'a plan to develop a sustainable, competitive and diverse farming and food sector' by December 2001. Instead they appointed Sir Don Curry, best known for his highly criticised role in the BSE scandal as head of the Meat and Livestock Commission; perhaps the PM thought giving Haskins this position would show too obvious a conflict of interests.
The report is, in any case, likely to concur with both Haskins' and the Government's thinking on the future of farming. The terms of reference for the Commission are crucially limited by its need to be '…consistent with the Government's aims for Common Agricultural Policy (CAP) reform, enlargement of the EU and increased trade liberalisation.' In any case, Haskins is pulling the strings on the UK CAP reform policy by presiding over a paper from the Foreign Policy Centre, a respected 'independent' think tank (see earlier section on Other Political Projects). This is likely to see a transfer of subsidies to farmers, away from production and to be more linked into conservation. What this will not tackle is the fact that supermarkets and processors pay so little, sometimes below the cost of production, that many farmers have become reliant on these production subsidies to make a living. If subsidies are removed without ensuring that farmers are paid a fair wage, small farmers will not be able to survive.
2) Promoting an unsustainable model of agriculture solely to suit the needs of Northern Foods.
Northern Foods are the supermarkets' dream. They supply cheap processed food, which apparently the British public wants. They are efficient, even owning their own distribution company, NFT. And there isn't a whinging small producer in sight. This is a US-style hi-tech vertically and horizontally integrated manufacturing business: the messy issues of farming and cooking don't come into it. And this model of agribusiness is likely to prevail in the UK. As Haskins himself has admitted, it will be a "beneficiary of a big shake-up of the food industry as over-capacity is eliminated".[42] And Northern Foods supposedly sources 80% of its food in the UK so it is ensuring that this model is entrenched in the UK[43].
Whilst most other sectors in the UK economy are sensibly concentrating on low volume, high value production, Haskins is urging UK farming to do the opposite, and compete head-on with the heavily subsidised million-acre grain farms in Canada and million-sow "hog cities" in North Carolina. He exudes that New Labour optimism that if he says 'we can compete' enough times, it will come true. At a recent conference, Haskins claimed that UK processed milk and yoghurt are highly competitive exports[44]. Why on earth we would want to export milk, a perishable product that can be easily produced on a more local scale, is beyond me. Besides, one of his key arguments, and one of the main reasons why he wants us to join the Euro, is that the value of the pound is too high to make our exports viable at the moment. So just when we will have this vibrant food export market is baffling.
Whilst Northern Foods and its supermarket friends will gain from turning Britain into a soulless industrial-agricultural prairie growing mass monocultures of unfamiliar commodity crops, its hard to see who else will gain. Certainly not the farmers, who he persists in stringing along. Besides, there is no consumer demand for the GM crops Lord Haskins champions, or the antibiotic residues found in most mass-produced meat.
From the announcement of his six week appointment as 'Rural Recovery Co-ordinator' in August 2001, Haskins began making pronouncements from his holiday in France as if he were running the show. He has suggested that half of the UK's farms will disappear in the next 20 years, that small farmers should take second jobs on 'BMW assembly lines' to survive, and that 'molly-coddled' British farmers could learn a thing or two about entrepreneurism from the French. All helpful comments bound to reassure beleaguered British farmers, and sufficient for Downing Street to let it be known that the peer is 'independent'.[45]
Hypocritical comments also from a man who receives £50,000 worth of subsidies on his Yorkshire wheat and barley farm and, like most farmers is hugely indebted to the bank[46].
Some other comments have sounded more sensible, such as overhauling subsidies to support environmental stewardship, promoting co-operatives to supply local markets and to further develop the organic market. But it's hard to know which Haskins to trust. Earlier this year he famously said 'Let the heir to the throne enjoy his excellent if somewhat risky organic food…Let my cattle enjoy their genetically modified soya'.[47]
Haskin's report as rural recovery co-ordinator pulled no punches. In the short term, he called for £40 million of aid to be given to small businesses in hardest hit areas such as Cumbria. Margaret Beckett, Secretary of State for the Environment, Food and Rural Affairs responded with a mere £20 million. She and Haskins went on the blame farmers for being out of touch commercially and warned that the taxpayer should not support unsound businesses[48].
Beef and sheep farming have, until now, been heavily subsidised on the basis of headage payments i.e. a subsidy based on the number of animals. This has been blamed for the large sheep population that has increased by half to forty million over the last twenty years and been environmentally damaging to upland Britain. Through subsidies, the UK taxpayer currently pays around £5bn a year to farming – around a third of the industry's gross annual income – although the cost of foot and mouth will considerably inflate this sum[49].
Lord Haskins's tough recommendations were balanced with a plea for extra help for thousands of farmers whose animals are trapped in fields. Farmers whose stock has been slaughtered have received more than £1bn in compensation[50], others are effectively forgotten victims, with animals running out of feed and severe welfare problems looming.
These measures will spell the end for many sheep farmers who have suffered terribly through the stress and utter cruelty of the Government's mishandling of the FMD crisis[51], as well as a crisis of over-production which has put them at the mercy of the food processors and supermarkets. The Government may have got what they wanted, a massive reduction in livestock farming in the UK and thus a massive reduction in subsidies, but at what human and animal costs? At what environmental costs? And at what cost for rural communities dependent on farming and associated industries? Such policies are making the solution to the farming crisis, environmentally and economically sustainable communities sourcing their food as locally as possible, seem a distant vision[52].
3) Selling unhealthy overpriced food.
As highlighted earlier, Northern Foods are second to none in their treatment of their staff, but where is their concern/ interest/excitement for the thing they produce: food? Scanning the Northern Foods mid-term report 2001, it is easy to see the secrets of its financial success – well positioned brands, excellent manufacturing facilities and a more efficient capital management structure based on a share buyback programme. 'Our aim' according to the 2000 annual report, 'remains the creation of shareholder value by being the most effective added-value food manufacturer supplying the UK retail market.'
This is a world where 'quality' seems synonymous with convenience and innovation, and 'consumer interest in health issues' is interpreted as 'low fat and calorie counted ranges'. Examples of efficiency abound. At Riverside, for example, £12m-worth of investment in a continuous quiche production facility, coupled with daily performance measures of efficiency and labour utilisation, has increased capacity to 5000 quiches per hour[53].
It makes me want to run away crying for my mother's cooking, or at least for my veg box and my cook book.
…and another thing!
"The Ski "yoghurts" manufactured by Northern Foods contain modified starch, sodium citrate, unspecified flavourings, anthocyanin, aspartame and acesulfame K. His Dalepak "lamb grills" (reconstituted meat masquerading as a kind of lamb chop) are loaded with mutton, rusk, sugar, sodium diacetate, modified waxy maize starch, flavourings, wheat protein, sugar beet fibre, dextrose, malic acid and sodium acetate. Goodfella's pizzas, also manufactured by Northern Foods, contain modified maize starch, dextrose, whey powder, sugar, flour treatment agent, mono- and di-glycerides of fatty acids, sodium stearoyl lactylate, L-cysteine hydrochloride, ascorbic acid, sodium polyphosphates, sodium ascorbate, sodium nitrite, and "smoke flavour"."[54]
Most of these ingredients are indeed cheap, for example, maize starch, sugar beet fibre and whey powder, are waste products of the food-processing industry. The products, on the other hand, are undoubtedly not cheap. Dalepak's "lamb grills" cost £8.45 a kilo; almost twice the price of genuine lamb is most independent butchers.
Northern Foods deny that they currently use Mechanically Recovered Meat (MRM), the cheap sludge hosed off beef carcasses in abattoirs widely linked with transmission of new variant CJD, the human form of BSE. However, when asked for evidence they stated that they had no written records because "the information on product recipes is commercially confidential and the property of our retail customers[55]." So the question is, if they have no records, how can they prove MRM was never used? Maybe they should also answer why they consider commercial confidentiality more important than our health.
They did however admit that Bowyers used bovine MRM in its economy sausages before it took the company over in 1984. Northern Foods also revealed that Dalepak had used bovine MRM. "It has always been our policy not to use mechanically recovered meat. When we acquired Bowyers and Dalepak, the company moved swiftly to remove MRM, but this would have taken a few months to complete,' said a spokesman[56].
Lord Haskins has claimed that the poor need cheap food[57]. If his offerings are anything to go by, people will pay with their health, the degradation of the countryside and the exploitation of farmers. The poor need affordable food, but also deserve healthy food and a healthy environment.
But modern corporate farming gets worse the further up you look in the food industry chain. In the House of Lords register of interests, Haskins is also named as a director of JSR Farms and chair of Express Dairies.
4) Exploiting small farmers – the case of Express Dairies
Express House
Meridian East
Meridian Business Park
Leicester, England
LE3 2TP
CEO – Neil Davison
Express Dairies is the UK's largest supplier of milk to supermarkets and the largest supplier of UHT milk and cream. In January 2000, after taking over Glanbia UK, they cut 460 jobs, closing dairies and distribution centres[58].
Haskins became Non-Executive Chairman of the Leicester-based Express Diaries at the end of March 1998. Express Dairies was de-merged from Northern Foods in 1998. His successor at Express Dairies will be Sir David Naish, a non-executive director of the company since 1998 and a former president of the National Farmers' Union[59].
If anything reveals the inequities within the food chain to Lord Haskins, it should be his own experience with Express Dairies. Despite being the market leader in liquid and UHT milk in the UK, they are in desperate financial trouble- their profits have fallen 18% this year[60]. This is not just as a result of foot and mouth nor an overly competitive market. Insiders claim that there is not even room for the three massive dairy companies that control the industry[61]. The real reason is the stranglehold that the supermarkets have over the industry.
Knowing that there is an oversupply of milk within the industry, the supermarkets have mercilessly squeezed the processors, and hence the small dairy farmers who supply them. During the height of the milk crisis last year, farmers were regularly being paid 5-6p/litre below the cost of production by Express and the others[62]. Even when some of the supermarkets passed on an extra 2p/litre on the price of milk to processors on the condition it was passed back to the farmer, Express Dairies failed to do so, rightly predicting that the supermarkets would again drop the price thus hammering their profits further[63].
Diversification into delivery services with Parcel Force, dry cleaning services, merging with Golden Vale and closing plants has not saved Express Dairies, and rumours of takeovers abound[64].
To add to the misery, Express Dairies has also been affected by FMD, axing its final dividend in 2001[65].
Before his retirement was announced, Haskins came under fire from shareholders for not focusing on the plight of Express Dairies. New management is expected to accelerate Express' role in the industry's move towards consolidation, by pursuing merger talks with companies such as Robert Wiseman Dairies, or the Swedish and Danish farmers' cooperative Arla[66].
5) Supporting the intensive factory farming of animals
JSR Farms is based down the road from Northern Foods in Driffield, East Yorkshire. Lord Haskins holds a non-executive directorship. It is one of the largest private, family-owned farming companies in Britain. Owning 6,400 acres, over 120,000 breeding and slaughter pigs and with an annual turnover of £20 million, this is scarcely a family farm of yore.
One look at the links page, with its catalogue of agrochemicals companies, shows where JSR's sympathies lie. In 1998, they hosted an Aventis GM sugar beet trial. The biotech links are reinforced through a joint venture in pig genetics with US-based DeKalb genetics, owned by Monsanto. JSR Healthbred is one of the leading suppliers of high quality pig semen all around the world, including to US grain giant, Cargill's 150,000 breeding sows.
The language used to describe pigs on their website reveals all. Currently they are using high-tech laboratory-based selective breeding to produce their genetically improved 'genepacker 105', 'genepacker 120' and 'meatpacker plus' models. Considering their links with Monsanto, however, one could imagine them jumping at the idea of genetically modified or cloned pigs in the future.
In Pig Farming, April 1999, John Webb, geneticist at the Cotswold's Pig Development Company is sure that genetic engineering will shape the future of the pig industry. He states that the 'genetic revolution' has brought frozen embryos, allowing scientists to move genes around without risk, cloning, sex determination, in-vitro meiosis, selecting and cloning embryos.
He says: "Technology also provides the key to insert genes that would help improve pig meat quality, cause faster growth and ensure healthier pigs". He states that using a Meishan sow, scientists could add a growth development factor to increase litter size, a gene to provide a better carcase, a gene to determine sex to 'ensure more efficient males and eliminate boar taint by removing genes responsible for skatole and andriosterone", so producing "36 top quality piglets per sow per year".
"That modern pig could then be cloned to provide producers with a regular income".[67]
When animals become mere commodities, it is no wonder that across Britain's highly industrialised pig sector, the level of animal welfare abuse is shocking, as Viva's recent report Pig in Hell (2001) reveals. It is also not surprising that earlier this year, JSR farms were prosecuted for falsifying information claiming that live export pigs were properly rested on an overland journey from Wiltshire to Hamburg, when in fact they were denied the mandatory 24 hour resting period.
As with Northern Foods, JSR's employment policies are exemplary. It was the first farming company to be recognised as an Investor in People and won National Training Awards in 1992 and 1994. As with Northern Foods it has close self-interested links with government. Its chairman, Tim Rymer, is a member of the Meat Industry Red Tape Working Group, part of the Food Standards Agency.
6) Supporting Genetically Engineered Foods
Haskins is an outspoken advocate for GM foods, speaking at the US sponsored "Seeds of Opportunity: The Role of Biotechnology in Agriculture" Conference in May 2001.
Lord Haskins, reluctantly had his company remove GM ingredients in response to customer preference. He has also been an outspoken critic of organic foods. Ssee section 1 in Corporate Crimes.
According to the 'Greenpeace Shopper's Guide to GM',[68] Northern Foods confirm that they do not GM material in their foods, although they cannot give assurances that the dairy, meat or eggs used in Dalepak products are derived from animals fed on non-GM crops. Likewise, they cannot confirm that the cheese and meat used on Goodfella's pizzas comes from animals fed on non-GM crops.
Haskins experience with Express Dairies and his own farm mean that he must know the real reasons for the global crisis in agriculture. He must know that farmers would much rather be paid a fair price than receive large subsidies. He must know that he peddles cheap unhealthy, synthetic convenience junk food, and that agricultural liberalisation will only increase its availability. He must see that we will become reliant on exploiting Southern producers whilst rural communities in Britain are decimated. He must know that the faster the automated quiche machine goes, the faster the chink of the cash register, the faster the pace of modern life will go. But somehow he can't see it.
Blinded by high-tech agriculture, economies of scale and free-trade theories he can only prescribe more of the same. Or perhaps he is right after all, and the English farmers will soon be borrowing the spirit of their French counterparts and taking on Northern Foods as the Confederation Paysanne is taking on McDonalds.
---
References
[41] Richard Adams, City diary, Guardian, August 7, 2001
[42] www.guardian.co.uk/Archive/Article/0,4273,4234737,00.html
[42] Pestons People Business Section of the Sunday Times 26/8/01
[43] Lord Haskins speech at Agrivision Conference, Stoneleigh, Warwickshire 6/12/01.
[44] Interview with Adrian Arbib at Agrivision Conference, Stoneleigh, Warwickshire 6/12/01
[45] "No. 10 distances itself from claim that farmers are too reliant on aid." The Independent 14/9/01
[46] See section on Farming interests.
[47] At the Provision Trade Federation annual dinner 2001
[48] 'Stick and £20m carrot for rural economy' in The Guardian 19/10/01
[49] ibid.
[50] ibid
[51] See for example 'Not the Foot and Mouth Crisis' published by Private Eye 26/10/01
[52] See for example, 'Bringing the Food Economy Back Home', Norberg-Hodge,Gorelick and See for example, 'Bringing the Food Economy Back Home', Norberg-Hodge,Gorelick and Merrifield. ISEC report 2000. Call 01803 868650. Or 'The Case Against the Global Economy' Goldsmith and Mander (1996) Sierra Book Clubs. 'Localisation – A Global Manifesto'. Hines (2000) Earthscan.
[53] Northern Foods Annual Report 2000.
[54] 'That's the Horror of Haskins' by George Monbiot. The Spectator 1/9/01
[55] ibid.
[56] 'Top Companies In Slaughterhouse Slurry Claim' The Sunday Times 29/10/01 see also www.readymealsinfo.com/categories/results-manufacturers.asp?txtContent=3313
[57] 'Poor need cheap food' The Guardian 13/9/01
[58] www.red-star-research.org.uk
[59] 'Chairman of Two British food companies to retire' November 14th 2001. Evening Standard.
[60] The Guardian, October 5, 2001: www.guardian.co.uk/business/story/0,3604,563675,00.html
[61] Pers. comm. with former employee of Express Dairies.
[62] Farmers For Action: www.farmersforaction.org
[63] Pers. comm. with former employee of Express Dairies.
[64] Business a.m., 29th May 2001, www.businessam.co.uk/TodaysPaper/TodaysArticles/0,2910,32417,00.html
[65] 'City Alarm Over Foot and Mouth', Evening Standard, 20th March 2001, www.thisismoney.com/20010320/nm29689.html
[66] UK: Royden attacks Haskins' role at Express Dairies 5/10/01. just-food.com editorial team.
[67] Scientist Warn About GM Timebomb for Pigs. Pig Farming. April 1999
[68] www.greenpeace.org.uk/Products/GM/index2.cfm
Influence/Lobbying
When it comes to wielding influence, one can only gawp in admiration at Lord Haskins dedication to forwarding his own and his company's agenda. This man must just love meetings…
Labour Party Interests[30]
He has given the Labour Party donations of £5,000 a year since 1992 (with an extra £14,000 in 1997). In March 2001, he gave £10,000 to the Labour Party.
Government Interests
He has advised both UK and Irish Governments on agricultural, economic and environmental policy options, and in 1998 accepted two part-time positions with the British Government as Chairman of the Better Regulation Task Force which is an unpaid position requiring eight days a month work. He is also on the New Deal Task Force.
In October 2001, he announced his forthcoming departure from the Better Regulation Task Force. He presented his last annual report in his typical outspoken style with an attack on Britain's "inherently autocratic, inflexible and remote" regulatory culture[31].
As head of this Task Force, he has advocated the legalisation of cannabis, the BBC to take advertising, the Church of England to be disestablished and the country's main sporting bodies dumped[32]. He has also advocated 24 hour drinking[33]. He has called on the Government to rethink the Regulation of Investigatory Powers (RIP) that allows the interception of emails[34].
Lord Macdonald, the Cabinet Office minister, said the taskforce had played "a vital role in keeping government on its toes". It has published 22 reports, with 300 recommendations for changes, of which only eight have been rejected. However, critics say much of its success is based on Lord Haskins' closeness to Tony Blair and his long-standing influence as a leading business supporter of the New Labour project[35].
He is also a member of the Board of the Yorkshire and the Humber Regional Development Agency ('Yorkshire Forward').
In August 2001, Haskins was appointed by Tony Blair as unpaid Rural Recovery Co-ordinator supported by the Rural Task Force Secretariat in DEFRA and by staff in the Government Office of the North-West. His role: to help local authorities and agencies stimulate economic recovery in Cumbria, and other areas worst hit by foot-and-mouth. This report was published on 18th October 2001. See Corporate Crimes section.
Other Political Appointments
1991-92 the Irish Government's Industrial Policy Review Group (Culliton Report);
1992–94 the Independent Commission on Social Justice;
1995–96 Waldegrave Committee on C.A.P. Reform
1996–97 the Hampel Committee on Corporate Governance;
1995–98 the UK Government's Round Table on Sustainable Development,
1996–99 a member of the CBI's President Committee.
He is patron of the Whitehall and Industry Group (WIG). This is an independent, not-for-profit (!) organisation, founded in 1984 to promote better understanding between industry and government. WIG organises company attachments in government departments. Haskins was presumably instrumental in ensuring the Northern Foods placement in MAFF[36].
He was appointed to the Board of Directors of Lawes Agricultural Trust Company Limited in 1999. This is a charity and company limited by guarantee attached to the Rothampsted Research Station, part of the Institute of Arable Crop Research.
He is currently a Trustee of the Blairite think tank DEMOS, The Civil Liberties Trust and The Legal Assistance Trust. He is a council member of 'Make Votes Count' and the campaign patron of Mansfield College, Oxford. He is a Member of the Court of the University of Hull.
He is keenly pro-European and pro Britain's swift acceptance of the Euro. He is on the Advisory Board of the 'Britain in Europe', and influential pro Europe think tank, making a donation to them of £5000 or more during 1999-2000[37].
Farming interests
Haskin's farm in Yorkshire is managed by an independent farming company along with his eldest son, Paul and his wife, Gilda. The farm belongs to his wife's family.
In an article in the Daily Express (16th August), he revealed that this farm receives some £60,000 a year in subsidies. The following day (17th August), the Daily Mail revealed that the Haskins farm was running a £500,000 overdraft. His son's 250-acre dairy farm in Ireland is also supported by subsidies[38].
Other political projects
On 17 July 2001, the Foreign Policy Centre launched "The Future of European Rural Communities" – a 9 month project into the reform of the Common Agricultural Policy to be led by Lord Haskins[39]. It will take evidence from European experts across the political spectrum including former Irish Taioseach John Bruton and former British Environment Secretary John Gummer.
The Foreign Policy Centre was launched in 1998 by Tony Blair and Robin Cook and is funded by the likes of BP, Rio Tinto and Diageo[40]. It seems fairly evident that Haskin's vision for CAP reform will favour trade liberalisation. It will favour cheap imports for food manufacturers and processors from outside the European Union, more corporate owned mega-farms, more power to the supermarkets over suppliers and the end of small farming as anything other than a part-time hobby for the wealthy.
Awards
In 1999 he received an honorary degree from Leeds Metropolitan University.
In 2000 he was awarded an honorary degree from Cranfield University at Silsoe in Bedfordshire for his work in the food industry. Ben Gill received an honorary degree at the same time. Sean Rickard, former chief economist of the NFU and another key pro-agribusiness and anti-small farms evangelist, is a professor at Cranfield School of Management.
---
References
[30] www.red-star-research.org.uk
[31] 'Taskforce chief attacks regulatory culture' by Kevin Brown. The Financial Times 18/10/01.
[32] Legalise cannabis, says Labour adviser By Matt Wells The Guardian July 4th 2000
[33] www.ias.org.uk/alert/98issue2/newzeal.htm
[34] See FT article footnote 24
[35] ibid.
[36] www.wig.co.uk/aboutus/
[37] www.britainineurope.org.uk/templ.phtml?id=1w
[38] 'Haskins farm £500,000 in red' by FWi staff 17 August 2001
[39] www.fpc.org.uk/reports/
[40] www.fpc.org.uk/why/main.php3
Links, contacts & resources
Further Reading
The Guardian has a substantial section the farming crisis. www.guardian.co.uk
Food Industry websites such as www.just-food.com and www.kamcity.com.
George Monbiot is a outspoken critic of corporatised agriculture. He has a good section on supermarkets and farming on: www.monbiot.com. Also see his book 'Captive State: The Corporate Takeover of Britain', MacMillan 2000.
Schlosser, Eric (2001) Fast Food Nation: The Dark Side of the American Meal, Penguin.