Pfizer Inc Company Profile
/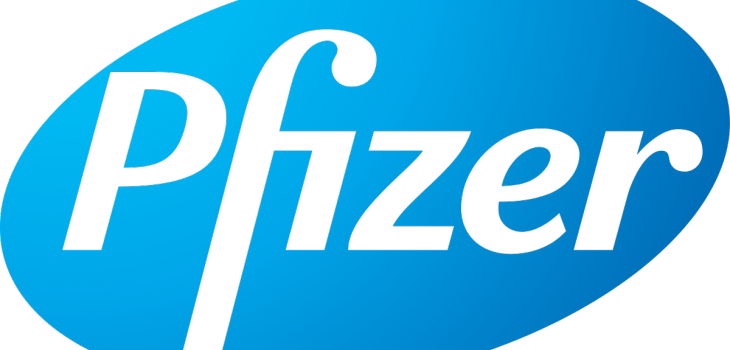 Industry Area: Pfizer is a research-based global pharmaceutical company. The company discovers, develops, manufactures and markets medicines for humans and animals, as well as consumer products.
Overview
Market share/importance:
'There were times not long ago that drug companies were merely the size of nations. Now, after a frenzied two-year period of pharmaceutical mega-mergers, they are behemoths, which outweigh entire continents. The combined worth of the world's top five drug companies is twice the combined GNP of all sub-Saharan Africa and their influence on the rules of world trade is many times stronger because they can bring their wealth to bear directly on the levers of western power.'[1]
Pfizer is the largest and richest pharmaceutical enterprise in the world. Fortune® named Pfizer as the fifth-best 'wealth-creator' in America. The company is a global leader in human pharmaceuticals, and also has a large array of consumer health care, confectionery, and animal health care products. In 2000, its revenues equalled $29,6 billion (£20,14bn), eight of Pfizer's pharmaceutical products attained sales of at least $1 billion (£680,4 million) each [2]. Pfizer's main competitors are Merck, Glaxo SmithKline, Novartis, Brystol Myers Squibb and AstraZeneca.
In 2001, Pfizer has budgeted approximately $5 billion (£3,402 bn) for research and development -more than any other drug company in the world [3]. However, the company is likely to spend even more money on marketing. Extensive marketing practices (e.g. huge TV advertising campaigns) have turned some drugs, like Claritin and Viagra, into household names. According to the Financial Times (26 April 2001), 'Pfizer has powered its way up the global ranking list to its unassailable position thanks mainly to its marketing prowess.'
History:
The company was incorporated as Charles Pfizer & Co in the US in 1942 but the original business dates back to a partnership founded in 1849. Until the turn of the century this partnership produced only citric acid but then began to expand into other chemicals and pharmaceutical products. A phase of rapid growth began with the production of penicillin in World War II (it was Pfizer penicillin that arrived with the Allied forces on the beaches of Normandy in 1944) and the development of the company's most famous product, the antibiotic Terramycin in 1949. Based on this strength, Pfizer grew in the 40s and 50s through horizontal integration in the US as well as through internal development.
Under the methodical directive of John Powers, head of international operations and future president and chief executive officer, Pfizer's foreign market expanded into 100 countries and accounted for $175 million (£199 million) in sales by 1965. It would be years before any competitor came close to commanding a similar share of the foreign market. Pfizer's 1965 worldwide sales figures of $220 million (£149,7 million) indicated that the company might possibly be the largest pharmaceutical manufacturer in the US. By 1980 Pfizer was one of the two US companies among the top ten pharmaceutical companies in Europe, and the largest foreign health care and agricultural product manufacturer in Asia. Powers guided the company in a new direction with an emphasis on research and development.
By 1989, Pfizer operated in more than 140 countries. Pfizer entered the 90s facing controversy about heart valves produced by Shiley, a Pfizer subsidiary. In 1990, 38 fractures of implanted valves were reported (see also crime section). Pfizer became a household name in the late 90s with its development of the break-through male impotence drug Viagra, which became the world's fastest-selling pharmaceutical product (until overtaken by another Pfizer brand).
It appears Viagra also had an effect on the company's senior executives; in 1999 they began forcing their intentions on rival Warner-Lambert, finally harassing the smaller company into a shotgun marriage in the first ever-hostile take-over in the pharma sector. This take-over turned Pfizer into the largest and richest pharmaceutical enterprise in the world.
Pfizer has worked its way up the global ranking list by way of internal growth and development, acquisitions, the licensing of products from competitors (Pfizer generously borrowed research from its competitors and released variants of these drugs. While all companies participated in this process of 'molecular manipulation', whereby a slight variance is produced in a given molecule to develop greater potency and decreased side effects in a drug, Pfizer was particularly adept at developing these drugs and aggressively seizing a share of the market), research & development, and by way of comprehensive marketing efforts.
Pfizer's successful marketing efforts impinged on other companies in the pharma sector. (Pfizer's modern market campaigns broke tradition in the pharma industry. Pfizer's Terramycin campaign turned the company –a relative newcomer to the industry?into the largest advertiser in the American Medical Association's journal. Some companies did not appreciate Pfizer's 'hard sell' tactics and attacked Pfizer. However, after Pfizer's campaign proved to be highly effective, other companies took a similar lead) It is manifested in the "arms race" of escalating numbers of sales representatives, particularly in the US; the huge pre-launch marketing budgets when companies try to make as big a splash as possible; and aggressive TV advertising campaigns in which drugs are seemingly being treated and presented to the consumer audience as any other consumer product.
Pfizer recently announced a new mission: to become the world's 'most valued' company. Pfizer CEO McKinnell declared that the new mission came about because the old mission set in the 1990s (to lead the pharmaceutical industry) had been achieved. He explains: 'Becoming most values simply means that we emerge as the company recognised as the best by patients, customers, business partners, and the communities where we live and work. It's a long term mission focused on making Pfizer's success a winning proposition for everyone.'[4]
---
References [1] The Guardian, 26/06/2001
[2] 'Pfizer..not just bigger, but better', message by Pfizer CEO Henry A. McKinnell (published at the Pfizer web site, philanthropy section)
[3] Ibidem
[4] Pfizer's first half year results, 2001 (can be found online at: www.pfizer.com/pfizerinc/investing/midyear/2001.pdf)
And also: The Directory of Multinationals, The World's Top 500 Companies', 5th edition, volume 2, Waterlow, Specialist Information Publishing Ltd 1998
Who, Where, How Much?
Ownership
Pfizer Inc.
235 East 42nd Street
New York NY 10017
Tel: (212) 573-2323
Fax: (212) 573-7851
Board of Directors
After Pfizer and Warner-Lambert merged in 2000 some changes were being made.
Eight independent directors from Warner-Lambert's Board were invited to join Pfizer's Board. On April the 26th (2001) the board of directors of Pfizer elected Henry A. McKinnell chairman, effective May 1, 2001. McKinnell succeeds William C. Steere, Jr., as chairman. In August of 2000, Mr. Steere announced his intention to retire following the April 2001 shareholder meeting.
The board also elected as directors, with three-year terms ending in 2004, Mr. Steere, Dr. McKinnell, Mr. Robert N. Burt, Mr. W. Don Cornwell, Mr. Dana G. Mead and Dr. Ruth J. Simmons [7].
Henry A. McKinnell (59)
Henry A. McKinnell, Ph.D., is chairman of the board and chief executive officer of Pfizer Inc. He assumed his current position in May 2001.
McKinnell joined Pfizer in 1971 in Tokyo. Over the years, he held positions of increasing responsibility for Pfizer subsidiaries around the world. He serviced, for example, as president of Pfizer Asia, based in Hong Kong. He has also served as Pfizer's president and chief operating officer, executive vice president, chief financial officer, and president of Pfizer's Medical Technology Group.
McKinnell is a member of the Board of Directors of Moody's Corporation and John Wiley & Sons. He is currently chairman of the Pharmaceutical Research and Manufacturers of America (PhRMA). Additionally, he is a member of the Board of Directors of the Business Roundtable (BRT), vice chairman of the BRT's Corporate Government Task Force, and chairman of its SEC subcommittee.
McKinnell is also a director of the Trilateral Commission, the Business Council, and the Stanford University Graduate School of Business Advisory Council. He is chairman emeritus of the Business-Higher Education Forum (B-HEF) and a member of the Boards of Trustees of the New York City Public Library, the New York City Police Foundation, and the Economic Club of New York [8].
| | |
| --- | --- |
| Compensation fiscal year 2000 (stock options –value $ 66,479,427- not included!) | &nbsp |
| Salary: | $984,100 |
| Bonus: | $1,426,900 |
| Other Comp: | $42,079 |
| Short term compensation: | $2,453,079 |
| Long Term Incentive Payout: | $4,930,892 |
| Other Long Term Comp: | $1,491,910 |
| Total Comp: | $8,875,881 |
Mr. William Steere (65)
Steere began his career with Pfizer in 1959 as a medical service representative. After moving through sales management and domestic product management, he became director of marketing for Pfizer Latin America in 1969. In 1972, he returned as vice president-general manager of Roerig, a division of Pfizer Pharmaceuticals. He was promoted to vice president and general management for Pfizer Laboratories in 1980, became a corporate vice president of Pfizer Inc. in 1983, and was named president of Pfizer Pharmaceuticals Group in 1986. He was elected president and chief executive officer in February 1991 and chairman in March 1992.
Among his civic and professional activities, Steere is chairman-elect of the Pharmaceutical Manufacturers Association (PhRMA) and a director of the New York Botanical Garden, the Connecticut Mutual Life Insurance Co., the U.S Council for International Business (USCIB), WNET-Thirteen, the Business Council, The Business Roundtable (BRT), Texaco, and the New York Academy of Science.
W. Don Cornwell (54)
Mr. Cornwell has been Chairman of the Board and Chief Executive Officer of Granite Broadcasting Corporation, a group broadcasting company, since 1988. He is also director of CVS Corporation, a director of Hershey Trust Company, Milton Hershey School and the Telecommunications Development Fund and a Trustee of Big Brothers/Sisters of New York. He has been a director of Pfizer since February 1997 and is a member of the Audit Committee.
Dana G. Mead, Ph.D. (66)
Dana G. Mead is retired Chairman and Chief Executive Officer of Tenneco, Inc. He was Chairman and Chief Executive Officer of Tenneco, Inc. from 1994 to 1999. He was also Chairman of two of the successor companies of the Tenneco conglomerate, Tenneco Automotive Inc. and Pactiv Corporation, global manufacturing companies with operations in automotive parts and packaging, from November 1999 to March 2000. He was Director of Zurich Financial Services, TaskPoint.com, the Centre for Creative Leadership and the Logistics Management Institute. Mr. Mead is a member of the Massachusetts Institute of Technology Corporation and a Lifetime Trustee of the Association of Graduates, U.S. Military Academy, West Point. He is also the former Chairman of both the Business Roundtable and the National Association of Manufacturers and Director since January 1998. Finally, Mead is a member of the Executive Compensation Committee [9].
Ruth J. Simmons, Ph.D.
Ms. Simmons has been President of Smith College, a private liberal arts college for women located in Northampton, Massachusetts, since 1995. She was Vice Provost of Princeton University from 1992 to 1995, and Provost of Spelman College from 1990 to 1991. Simmons is director of Metropolitan Life Insurance Company, Texas Instruments Inc. and The Goldman Sachs Group, Inc., trustee of the Carnegie Corporation of New York, and member of The Conference Board. She is a Fellow of the American Academy of Arts and Sciences and Member of the Council on Foreign Relations. She has been director of Pfizer since January 1997 and is a member of the Audit Committee [10].
For the other members of the board of directors check the Pfizer Annual Report 2000, at: www.pfizer.com/pfizerinc/investing/annual/2000/index.html
(source: Pfizer)
Ms Karen Katen is president of the Pfizer Pharmaceuticals Group and executive vice president of Pfizer Inc., overseeing the company's global world-wide pharmaceutical organization.
Pfizer's major shareholders
None
Pfizer's shareholders own about 61% of the newly formed (2000) company on a fully diluted basis and Warner-Lambert shareholders own 39%.
Organizational Structure/Subsidiaries:
• Pfizer Inc is organised into divisions and groups according to their products and/or their functions (see: www.pfizer.com/main.html).
Pfizer Pharmaceuticals Group?bringing prescription medicines to the public
Pfizer Global Research and Development?conducting research
Pfizer Animal Health Group?producing pharmaceuticals and vaccines for animals and livestock
Warner-Lambert Consumer Group?responsible for non-prescription medicines, health-care products and other consumer products
Pfizer Global Manufacturing?a supply organization, ultimately responsible for all Pfizer's products
• In less detail Pfizer's structure can be divided in two business segments: Pharmaceuticals and Consumer Products.
The Pharmaceuticals Segment includes the Animal Health Group and the Consumer Healthcare Division, as well as Capsugel, a producer of two-piece capsules used in manufacturing prescription and over-the-counter pharmaceuticals and nutritional supplements.
The Consumer Products Segment includes the Adams Division, which markets a broad range of confectionery products.
• The following web site provides links to Pfizer's worldwide locations:
www.pfizer.com/locations/worldwidelocations.html (source: Pfizer)
• Hoover provides links to the following company web sites for Pfizer's subsidiaries/divisions/affiliates: [11]
Animal Health Group
Pfizer Austria
Pfizer Canada
Pfizer Denmark
Pfizer Europe
Pfizer Global Research and Development
Pfizer Ireland
Pfizer Italy
Pfizer Japan
Pfizer Malaysia – Singapore
Pfizer Pharmaceuticals Group
Pfizer Spain
Pfizer Sweden
Pfizer Taiwan
Pfizer Turkey
Warner-Lambert Consumer Group
• At the following web site you can find links to most of Pfizer's brands, as well as links to most of the company's subsidiaries around the world: www.mind-advertising.com/us/pfizer_us.htm
(source: Mind Advertising Profiles, date viewed: 02/10/01)
Pfizer's subsidiaries based in the UK [12]
Pfizer Group Ltd & Pfizer Ltd
Address: Ramsgate Road
Sandwich
Kent CT 13 9NJ
Tel: 01304-616161
Fax: 01304-656221
---
References
[7] Pfizer Press Release, 26 May 2001, 'Pfizer Board Elects Henry McKinnell Chairman', www.pfizer.com/pfizerinc/about/releasefrm.html (source: Pfizer, date viewed: 02/10/01)
[8]www.business.com/directory/pharmaceuticals/pfizer/people/mckinnell,_henry_a/ (source: Business.com, date viewed: 09/9/01)
[9] www.business.com/directory/pharmaceuticals/pfizer/people/mead,_dana_g/
(source: Business.com, date viewed: 09/9/01)
[10] www.business.com/directory/pharmaceuticals/pfizer/people/simmons,_ruth_j/ (source: Business.com, date viewed: 09/9/01)
[11] www.hoovers.com/de/co/capsule/5/0,3575,11175,00.html (source: Hoover online, date viewed: 02/10/01)
[12] Dun & Bradstreet –Key British Enterprises- 2001
Pfizer Inc: Influence/Lobbying
Lobbying groups
In our globalised world, there are few industries that come close to the pharmaceutical industry in the reach and the impact it has on the lives of ordinary citizens. One reason for this is obvious: pharmaceutical companies trade in health, a basic need and what should be a basic right for all people. An equally powerful reason is the strength of the industry. According to the Financial Times, five of the top ten companies with the most profitable foreign operations were pharmaceutical companies [13].
Economic heavyweights can easily get their voices heard within political arenas, because economic and political interests are always intertwined. Pfizer is said to be the most powerful political lobbyist of the pharmaceutical industry, and the drug giant is constantly using this power to make regulations, laws and policies suit its own profit-driven interest. E.g., Pfizer encouraged US politicians to threaten trade sanctions against poor countries producing or importing 'cheap' generic drugs, and the company pushed for a strict patent law within the World Trade Organisation.
Pfizer is a member of all major corporate lobby groups on all levels (local, national, regional, and global). The overview below is far from complete, but is intended to cover the major ones. Besides, lobby practices take place through formal as well as informal channels. Many agendas, policy proposals are being carved out behind closed doors. On the one hand, multinationals are very keen to show the world how powerful they are (e.g. stating they have access to politicians at the highest levels, that they are indispensable partners in policymaking processes, etc.). On the other hand, they are not very open about their actual involvement in politics. That's tricky.
US, Pfizer's home base:
Pharmaceutical Research and Manufacturers of America (PhRMA)
PhRMA represents America's leading research-based pharmaceutical and biotechnology companies, which are devoted to 'inventing medicines that allow patients to live longer, healthier, happier, and more productive lives.' Pfizer CEO Henry A. McKinnell is chairman of PhRMA's Board of Directors. PhRMA is the industry's most powerful lobby group. Web site: www.phrma.org
See the 'links with government' section for more information about the cosy relationship between PhRMA and the US government
Biotechnology Industry Organization (BIO)
BIO is the largest trade organization serving and representing the emerging biotechnology industry in the United States. BIO represents more than 830 companies, academic institutions and state biotech centres in 47 states and 26 nations. [obviously these figures change quickly over time] Pfizer is a major advocate of biotechnology and hopes, aiming at a growing market of wealthy consumers that new inventions in this field will make the production of individually tailored medicines possible. Web site: www.bio.org
United States Council for International Business (USCIB)
Founded in 1945 to promote an open world trading system, now among the premier pro-trade, pro-market liberalization organizations. USCIB has an active membership base of over 300 multinational companies, law firms and business associations. The lobby group is the U.S. affiliate of the International Chamber of Commerce (ICC), the Business and Industry Advisory Committee (BIAC) to the OECD and the International Organization of Employers.
'USCIB provides unparalleled access to international policy makers and regulatory authorities, and has over 50 specialized policy committees and working groups.' Web site: www.uscib.org
Business Roundtable (BRT)
'The Business Roundtable is an association of chief executive officers of leading U.S. corporations with a combined workforce of more than 10 million employees in the United States. The chief executives are committed to advocating public policies that foster vigorous economic growth; a dynamic global economy; and a well-trained and productive U.S. workforce essential for future competitiveness. Established in 1972, the Roundtable was founded in the belief that chief executives of major corporations should take an increased role in the continuing debates about public policy.' [14]
The Business Roundtable works through Task Forces, each headed by a CEO and each focusing on specific issues. The Task Force develops positions on international trade and investment issues to enhance the competitiveness of US business in global markets. In 2000, Pfizer CEO William Steere headed the Corporate Governance Task Force. Web site: http://brtable.org
American Chamber of Commerce (AmCham)
AmCham, or the EU Committee of the American Chamber of Commerce, is a lobby group representing US-based corporations in the European Union. It became one of the first industry lobby groups to systematically monitor and influence European Commission policy making. Pfizer, Boeing, Du Pont, Exxon, General Motors, McDonald's, Monsanto and Procter & Gamble are among the 145 plus industrial giants gathered under the lobby group's umbrella. In total, AmCham companies currently have approximately three million employees and US$350 billion worth of investment in Europe [15]. Web site: www.eucommittee.be
Advisory Committees
These formal advisory committees are positioned between the US government and various business sectors; they serve as channels through which business can communicate its needs to the US government. The advisory committees are being trusted upon to define problems and carve out policy proposals. They easily find an audience (after all, it is widely believed that 'what's good for business, is good for the country'). Through the advisory committees, the private sector can play a vital role in policymaking processes.
American Council on Science and Health (ACSH)
Pfizer is among the big multinationals sponsoring the ACSH [16]
UK:
Pfizer is a member of many corporate lobby groups in the UK. In the field of pharmaceuticals, the Association of the British Pharmaceutical Industry (ABPI) is the most important. The ABPI is the trade association for about a hundred companies in the UK producing prescription medicines. Its member companies research, develop, manufacture and supply more than 90 per cent of the medicines prescribed through the National Health Service (NHS). The ABPI claims to be the leading body in representing the industry view to governments and decision-makers, and aims at shaping and directing legislation affecting the industry.
Pharmaceutical Industry Competitive Task Force (PICTF)
PICTF entails a partnership at the highest levels between Government and industry.
In the preface of the so-called PICTF final report (March 2001) co-chairmen lord Hunt and Dr Tom McKillop state: 'The PICTF has provided a structured, action-oriented platform for effective dialogue between government and the pharmaceutical industry. The involvement of Ministers from a number of Government Departments and senior industry executives (…) has been of great benefit. PICTF has strengthened industry-government relationships, significantly increased mutual understanding and delivered some valuable output.'
The PICTF final report contains a foreword by Prime Minister Tony Blair praising the industry and committing himself to 'ensuring that the UK retains the features that have made it an attractive location for investment – features such as the availability of a high quality scientific workforce, protection of intellectual property, a supportive regulatory framework, and an environment conducive to the research needed to discover the cures of the 21st century.' Blair continues: 'A key feature in maintaining the UK's attractiveness will be effective partnership at the highest levels between Government and industry. That is why I am delighted at the work and outputs of the Pharmaceutical Industry Competitiveness Task Force.' Web site: www.doh.gov.uk/pictf
Department of Health
Pfizer was part of the 'committee on medical aspects of food and nutrition policy 1999-2000'. However, the company more than likely has more links to the Department of Health and its various advisory committees. Department of Health: www.doh.gov.uk/index.html
The Whitehall & Industry Group (WIG)
'If you suggest to a business audience, or a group of public servants, that the world would be a better place if there were more personal contacts between business and government, there are nods all round the room. But when it comes to practical implementation, life becomes more difficult (…). This is where WIG comes in.'
Howart Davies, Chairman, Financial Services Authority and former Patron of WIG
The Whitehall & Industry Group (WIG) is an independent, not-for-profit, membership organisation working for better understanding between the public and private sectors through the exchange of people, ideas, information and best practice.
WIG's membership includes 100+ companies, 35+ major government departments and agencies, and 20+ local authorities. Web site: www.wig.co.uk/main.html
Europe:
The European Federation of Pharmaceutical Industries and Associations (EFPIA)
The European Federation of Pharmaceutical Industries and Associations (EFPIA) is the representative voice of the pharmaceutical industry in Europe. Its members are European national pharmaceutical industry associations as well as companies (including Merial, Monsanto, Etats-Unis. Novartis AG, Suisse. Pfizer, Pharmacia & Upjohn) undertaking research, development and the manufacture in Europe of medicinal products for human use. The associated companies account for approximately 98% of the pharmaceutical industry's production in the European Union.
EFPIA tries to create a favourable policy climate in Europe. It provides a link between the pharmaceutical industry and policy-makers at the European and international level, and maintaining close links with EU institutions (Parliament, Commission, Council, Economic & Social Committee), regulatory authorities (EMEA), health care professionals and patient and consumer associations. EFPIA claims to hold a secretariat of around 30 people in Brussels. Web site: www.efpia.org/default.htm
European Federation of Animal Health (FEDESA)
Founded in June 1987 and based in Brussels, FEDESA represents the manufacturers of animal health products in Europe. Its members consist of 15 National Associations, 16 leading Corporations (including Pfizer Animal Health) and 1 Affiliated Corporate Member. Web site: www.FEDESA.be
The EU Committee of the American Chamber of Commerce (AmCham)
The EU Committee represents American business interests towards the institutions of the European Union. Its members include 140 of the largest US multinationals. These companies are major investors in Europe and have employees in almost every Member State of the European Union. AmCham supports European integration and aims to provide input into the development of EU policy by providing information about the business implications of EU initiatives. The EU Committee communicates its message through direct and regular dialogue with officials from the European institutions with whom the committee claims to have 'a positive professional relationship.'
AmCham is one of the most important corporate players on the Brussels political scene, and the first to introduce the US style of corporate lobbying to Brussels. AmCham works closely with the two most influential 'European' corporate groupings, the employers' confederation UNICE and the European Roundtable of Industrialists (ERT). They all emphasise the urgency of adjusting European societies to be more internationally competitive in the globalising economy. To avoid relocations and create jobs the EU should thrive for 'flexible workforces' and 'further liberalisation and a competitive regulatory environment'. AmCham rarely passes up the opportunity to stress the threat of corporate relocation in its European lobbying on various issues of interest to its members [17]. Web site: www.eucommitte.be/fseu.htm
Regional level:
Transatlantic Business Dialogue (TABD)
The TABD –consisting of the largest EU- and US-based multinational corporations- was established in 1995 as a joint initiative of the European Commission (led by Commission Vice-President for Trade Sir Leon Brittan and Commissioner for Industrial Affairs Martin Bangemann) and the US Department of Commerce. The press reported that the European Roundtable of Industrialists (ERT) was also a driving force behind the initiative. The TABD can be described as a far-reaching alliance between the US, the EU and business. On both sides of the ocean, the TABD enjoys highly institutionalised access to the policymaking process. Its primary aim is the creation of one, integrated transatlantic market. In addition, the TABD safeguards and directs American-European leadership in international trade negotiations.
Active European corporations include Asea Brown Boveri, Bayer, Bertelsmann, Ericsson, ICI, Olivetti, Pirelli, Philips, Siemens, Solvay and Unilever. Some of the influential TABD companies on the other side of the ocean include Boeing, Enron, Federal Express, Ford, IBM, Motorola, Nokia, Procter&Gamble, Time Warner, Westinghouse, Xerox and Pfizer.
The more than one hundred corporate leaders involved in the TABD have a formal role, advising the EU and US administrations on their positions in World Trade Organization (WTO) negotiations. The International Chamber of Commerce (ICC, see below) is the international business grouping with the closest links to the WTO secretariat. The pharma industry (with Pfizer having a leading role) aggressively lobbied within the WTO (either directly, or through business lobby groups like the TABD and ICC) for a strict, internationally harmonized system of patent law. The proposals the pharma industry carved out were almost completely being taken over by the US government and its allies. In other words, the industry's 'recommendations' were used as a blueprint for the final design of the patent law by politicians and policymakers. Web site: www.tabd.com
Global level:
The upswing of corporate political power on the national level and in regional fora like the European Union has been closely followed in the 1990s by an alarming emergence of synchronised corporate campaigning on the global level. The phenomenon is not entirely new: a number of international elite fora and think tanks have laid the groundwork for corporate global lobbying over the past several decades.
Structures like the Bilderberg Group, the Trilateral Commission and the World Economic Forum (WEF), although not exclusively industry-based, have been catalysts for the adoption of the prevailing agenda of economic globalisation by most governments around the world. In the last decade, these established fora have been supplemented by the emergence of new global players. In addition, the private sector has recently forged strong ties with various United Nations bodies. The launch of the Global Compact highlights this newly forged UN-business partnership [18].
Obviously Pfizer, as one of the world's biggest multinationals, is heavily involved in lobbying at the global level. The drug giant is a member of major international lobby groups such as the International Chamber of Commerce (ICC) and the World Business Council on Sustainable Development (WBCSD).
'Through partnerships, we can replace the destructive cycle of poverty and disease with a virtuous cycle of investment and health. […] Together, we can and must confront humanity's killers.'
-Pfizer CEO Henry A. McKinnell at the 2001 World Economic Forum Davos, Switzerland [19].
Through these global business groups and elitist fora multinationals can exert tremendous influence within, for example, the World Trade Organization (WTO). They have far more possibilities (official as well as informal) to influence policymaking processes than non-governmental organizations (NGOs). The influence of less institutionalised groups from the so-called civil society can be considered nil in comparison with the influence of the private sector. Multinational corporations enjoy this big advantage (among many other advantages) of speaking 'the same language' as WTO policymakers and high-level politicians (because they share the same ideological background) therefore their voices are being heard relatively easily. In many cases, it is the same people who are running corporations and regulating them. The lack of transparency in institutions such as the WTO has been caused because the institutions were lobbied for by, and are now made up of business people.
Web sites:
World Economic Forum: www.weforum.org
Trilateral Commission: www.trilateral.org
Global Compact: www.unglobalcompact.org
International Chamber of Commerce: www.iccwbo.org
WBCSD: www.wbcsd.ch
World Trade Organization: www.wto.org
Influencing research and education
In addition to Pfizer's own numerous projects, research institutes and scientists, Pfizer is 'involved in a wide variety of research collaborations and a large number of licensing agreements with universities, institutes, and organizations throughout the world.'[20] More information on these partnerships as well as on sponsoring can be found in the corporate crimes section below. It is self-evident that corporate involvement in research and education bears great risks as commercial and public interests get blurred.
In addition, Pfizer is among the drug giants who have recently been accused of distorting research for the sake of profits. On Monday 13 September 2001, thirteen of the world's leading medical journals mounted an outspoken attack on the rich and powerful drug companies, accusing them of distorting the results of scientific research for the sake of profits. The Lancet, the New England Journal of Medicine, the Journal of the American Medical Association and other major journals accused the drug giants of using their money – or the threat of its removal – to tie up academic researchers with legal contracts so that they are unable to report freely and fairly on the results of drug trials [21].
Ideally, research is supposed to create knowledge that can be used to increase people's wellbeing (e.g. to dissolve vital problems), or simply to increase our understanding of things. The purpose of education, at least ideally, is to encourage critical enquiry and to open minds to arguments for and against any particular conclusion, rather than close them to any conclusion but one. However, the profit motive is the main driving force behind corporate (funded) research. And corporations want education to suit the labour market. They increasingly tighten bonds with schools and universities (e.g. have their ads printed in schoolbooks) and try to interfere with and shape national curricula. (More subtle ways to get children to identify themselves with brands includes Nike's latest attempt to campaign at schools against bullying! Or IBM's partnership with Dutch universities to create a super-fast Internet network).
Pfizer is a research-based company. Knowledge is the core value-adding ingredient of Pfizer's products. The company needs knowledge as input for the creation and design of its products. This knowledge falls into two categories. The first category contains of recondite medical knowledge about the substance/composition and processing of drugs. This recondite knowledge is heavily protected by patents and therefore makes drugs much more expensive than they actually are.
However, another type of knowledge is at least as important for drug giants like Pfizer; that is knowledge about consumer markets. How to get the message across, how to get people to identify themselves with the Pfizer brand, how to get people to buy Pfizer products? Those are important questions for the company. Pfizer spends billions of dollars in order to capture new customers, and link them to the Pfizer brand name and products (amongst other by way of influencing research and education). Marketing and advertising efforts increase the price of drugs to a great extent.
In summary, the practical implications are the following: If you buy Pfizer's medicines, only a fraction of the money you pay is needed to cover the production costs (costs related to the ingredients and costs stemming from processing and labour). Another fraction is needed to cover costs related to R&D and to secure the Pfizer's profits. However, most of your money is needed to cover costs related to marketing and advertisement (in other words, you pay for the brand name and what it takes to enlarge the brand name's visibility and popularity).
Links with governments
US:
Tax avoidance
Naturally, profitable American-based corporations like Pfizer are closely linked to the US government. The pharmaceutical industry is far and away the most profitable major industry in the country. This position provides pharmaceutical companies with many privileges, including tax rebates. A study by the Institute on Taxation and Economic Policy found resurgence in corporate tax avoidance and reported that many of the country's biggest corporations once again paid little or nothing in federal income taxes [22].
In 1998, twenty-four corporations got tax rebates. These 24 companies -almost one out of ten of the companies in the study- reported US profits before taxes in 1998 of $12.0 billion (£8,18 billion), yet received tax rebates totalling $1.3 billion (£886,6 million). The list of big-name companies getting tax rebates in 1998 included, among others, Texaco, Chevron, CSX, Pepsico, Pfizer, J.P. Morgan, Goodyear, Enron, General Motors, Phillips Petroleum and Northrop Grumman [23].
Financing politics
The Guardian recently reported the enormous power -unchallenged by other industry groups- wielded by the Pharmaceutical Research and Manufacturers Association (PhRMA), described as 'a pressure group breathtaking for its deep pockets and aggression, even by the standards of US politics'.[24]
During the last elections, the pharmaceutical industry spent a lot of money backing the Republicans. 'Until recently, the industry hedged its political bets, backing the Democrats and Republicans more or less evenly at election time. But at the last election, it gambled. With billions at stake in a heated debate over prescription drug prices at home and a growing number of patent disputes abroad, the drugmakers stacked their chips disproportionately behind George Bush. The industry spent nearly 70% of its unprecedented $24.4m (£16,64 million) campaign war chest on the Republicans.'
(The UK-based campaign organisation ECRA (EthicalConsumer.org) lists the top twenty corporate donors with global consumer brands to the Republican Party. Pfizer is #8 on the list, not far behind Federal Express, MCI Worldcom, Citigroup, Enron, News Corp, Amway and BP. Philip Morris spans the crown) www.boycottbush.net
60% of the drugmakers' $24.4m (£16,64 million) contributions were in the form of 'soft money' – legal unregulated cash paid to the parties' national committees for supposedly general use. These cash flows are harder to track down than the flows of 'hard money' – federally regulated donations for use in a specific election campaign. One of the biggest players in the soft money game is a group with the public-spirited title of Citizens for Better Medicare. For an organisation which commissioned an estimated $35m (£23,8 million) in advertising in the last election, Citizens for Better Medicare maintains a remarkably small office in downtown Washington.
'We are a broad-based coalition of patients, doctors and the industry, which stands for a system based on competition, consumer empowerment and senior's choice,' said Tim Ryan, its executive director. In terms of funding, however, he concedes the base is considerably narrower. 'We may have some contributions from individuals, but yes, we are largely funded by the industry. We haven't talked about figures, so I can't tell you the percentage.'
The percentage is close to 100. Citizens for Better Medicare (CBM) was founded and is funded by PhRMA and the drug industry. When it registered itself for non-profit status, CBM declared itself as a PhRMA affiliate. Before taking up his executive director position, Mr Ryan was PhRMA's marketing director. CBM does not need a big staff or extensive premises because 98% of the money coming in from the industry is funnelled straight out to a single advertising producer, Alex Castellanos. Mr Castellanos's other main clients last year were the George Bush election campaign and the Republican National Committee.
PhRMA's donations to the Republicans paid off. Grateful Republicans are now running the White House and the Pharmaceutical industry will certainly be reaping the benefits in the near future. At the time of writing, the first victory for the industry seems to be materialising with George W. Bush limiting patients' rights to sue corporations in case of damage. Politicians supported by PhRMA are now in key positions and PhRMA deploys 297 lobbyists – one for every two members of Congress.
'The PhRMA doesn't need to lobby,' said Democratic congressman Sherrod Brown. 'The industry is in the White House already.'[25]
Close ties to regulatory authorities
Arianna Huffington writes about the collusion between the pharmaceutical industry, the Food and Drug Authority (FDA) and the Congressional Oversight Committee. 'In a series of investigative reports that just earned him a Pulitzer Prize, the Los Angeles Times' David Willman exposed the risks taken with the public's health by drug companies in their frenetic drive for ever-higher profits. He uncovered documents that reveal how Warner-Lambert (now part of Pfizer), which produced the now-banned diabetes drug Rezulin, wilfully ignored evidence of the drug's life-threatening liver toxicity, and even managed to get senior Food and Drug Administration (FDA) officials to disregard the warnings of their own medical experts.'
FDA's mission:
'Stated most simply FDA's mission is to promote and protect the public health by helping safe and effective products reach the market in a timely way, and monitoring products for continued safety after they are in use. Our work is a blending of law and science aimed at protecting consumers'.[26]
The alleged role of Congressional Oversight Committees:
'In addition to passing laws and creating programs, a critical function of Congress is keeping a watchful eye on those executive branch agencies responsible for laws and programs and making sure that the people's will is being carried out and that the taxpayers' money is being used as efficiently and appropriately as possible.'[27]
Huffington further criticises the lack of real government oversight compounded by the industry's aggressive marketing tactics – 'which make it seem like these powerful drugs are just like any other consumer product'. She gives a few examples to illustrate the lax FDA attitude towards the industry: 'Glaxo Wellcome was reprimanded a remarkable 14 times for misleading consumers about its asthma drugs Flovent and Flonase. You'd think they'd have gotten the message after rebuke No. 4., or 9., or 12. And the FDA recently wagged its finger at Pfizer and Pharmacia (for the third time in 14 months) for running deceptive TV spots touting Celebrex, their jointly marketed arthritis drug.'
Huffington wanted to explore this less-than-stellar track record further and made a phone-call to Pfizer. She writes 'I was transferred to the company's Department of Corporate Reputation. I kid you not, that's what it's called. When I asked about obtaining a copy of some of its ads, I was told this wouldn't be possible because of my "tight deadline." I guess 36 hours wasn't enough time for anyone to fax me the script of a 30-second ad that seems to air every 60 seconds. I understand — I'd also be embarrassed if my ads overstated product effectiveness or contained the hyperdefensive tag line "We have fathers, sisters and best friends, too." Some of those best friends are apparently employed at the FDA. And why not — it's easy to bond with government officials who are ignoring warnings from their own medical specialists and issuing toothless scoldings to the industry.'[28]
AIDs
George Bush's victory is good news for the industry, but bad news for the fight against Aids. It's likely that Bush will reverse the minimalist concessions made by Clinton to poorer countries slightly enlarging their access to medicines. Los Angeles Times reports that 'Bush (in his function as Texas governor) has failed in the fight against HIV/Aids. Texas has the fourth-highest number of Aids cases in the US and Bush has never publicly said the word Aids after five years in office…the entire Aids organizational infrastructure is war weary and alarmed that Bush has not addressed Aids publicly as a social, policy or health issue in his 60 months as governor.'[29] The pharma industry has seemingly found a good partner in Bush in their efforts to keep poorer countries from producing or importing relatively cheap, generic medicines.
(Mis)using public funds
The US government has shown many times how it backs up its pharmaceutical industry at the cost of ordinary people the world over, including its own citizens. In September 1999 the US government decided to grant US pharmaceutical corporations the patent rights over drugs invented with public funds –six HIV/Aids drugs, as well as anti-malarial treatments and other medicines of vital interest to developing countries. The government had the right to use the drugs in public health initiatives, but chose to protect the commercial interests of its industry instead.
Amusement Park
Another example of denial of public interests and misuse of public money involves the funding of the Pfizer Business Park by a consortium of Health Maintenance Organizations (HMOs) and governmental agencies. The Business Park, named Pfizer World, will be build soon and cost 12 billion dollars (£8,184 billion)! The Park will serve as a vehicle to introduce and promote new drugs to the public. Attorney general John Ashcroft and vice-president Dick Cheney were among the notables present when Pfizer announced the building of the business park. Despite the visible presence of the Bush administration, government officials and politicians were surprisingly tight-lipped. "My only comment on the issue is that both the president and I support any endeavor to teach young people about capitalism…wait…I mean about health", Cheney remarked as he was hurried into the president helicopter. The myth of governments making decisions in the public interest is once again discredited [30].
UK:
In the United Kingdom the pharmaceutical industry can count on the government's support as well. In a foreword to the PICTF (= a high level partnership between the UK government and its pharma industry) final report PM Blair praises the industry: 'A successful pharmaceutical industry is a prime example of what is needed in a successful knowledge economy. The UK's pharmaceutical industry has an outstanding tradition and has contributed very substantially to our economy and to the welfare of our citizens. It has provided tens of thousands of high quality jobs, substantial investment in research and development, and a massive contribution to the UK's balance of trade. UK patients and people around the world have benefited from the early introduction of new and improved medicines that would not have been discovered without work undertaken in UK laboratories.'
Blair commits himself to the containment and progression of the friendly business environment in the UK. The UK has to 'retain the features that have made it an attractive location for investment – features such as the availability of a high quality scientific workforce, protection of intellectual property, a supportive regulatory framework, and an environment conducive to the research needed to discover the cures of the 21st century'. Blair concludes: 'A key feature in maintaining the UK's attractiveness will be effective partnership at the highest levels between Government and industry.'[31]
PR Companies
Pfizer's Media Relations Manager (based in Kent, UK):
Beth Coldwell
Tel: 01304 645330
Fax: 01304 641202
Mobile: 07887 821 354
The following companies (all based in London) have Pfizer as a client:
Avenue (Healthcare Knowledge Management)
Nexus Choat Public Relations
Regester Larkin Ltd
Pfizer has had links to Burson Marsteller (the PR-Giant dealing with 'reputation management' for other Big Corporations, but having major imago problems itself because of its dubious working practices).[32]
Pfizer hired Alex Castellanos, a single advertising producer. In 2000, Mr Castellanos other clients were the Bush election campaign and the Republican National Committee. Web site: www.abpi.org.uk
---
References
[13] Financial Times, 27/04/01
[14] www.brtable.org/about.cfm/introduction (source: BRT, date viewed: 02/10/01)
[15] Belen Balanya, et al. (2000), 'Europe Inc., Regional & Global Restructuring and the Rise of Corporate Power, luto Press, London, pg. 45
[16] www.prwatch.org (Vol 5, No 4, 1998)
[17] Belen Balanya, et al. (2000), 'Europe Inc., Regional & Global Restructuring and the Rise of Corporate Power, Pluto Press, London, pg. 45-46
[18] Ibidem, pg. 143
[19] 'Partnerships offer hope in Sub-Saharan Partnerships', remarks McKinnell at World Economic Forum, Davos, Switzerland. Can be found at: www.pfizer.com/pfizerinc/investing/annual/2000/pfizer2000ar73.html (source: Pfizer, date viewed: 04/10/01)
[20] www.pfizer.com/pfizerinc/about/focus/research.htm (source: Pfizer, date viewed: 9/9/01). And also: www.pfizer.com/pfizerinc/about/message/messagefrm.html ('Greetings from Pfizer CEO McKinnell') McKinnell explains that R&D is the lifeblood of the industry. He gets into Pfizer's achievements/practices with regard to R&D. He praises Pfizer and its noble intentions.
[21] 'Drug firms accused of distorting research,' by the Guardian, 10 September 2001 (www.guardian.co.uk/Archive/Article/0,4273,4253301,00.html, source: the Guardian, date viewed: 04/10/01)
[22] Institute on Taxation and Economic Policy, 1311 L Street, NW, Washington, DC, October 19, 2000
[23] Ibidem
[24] Guardian, 13/02/2001, 'Industry Stalks the US Corridors of Power, how drug firms reach the heart of government' (www.commondreams.org/headlines01/0213-02.htm, date viewed: 26/07/2001)
[25] Ibidem
[26] www.fda.gov/opacom/hpview.html (source: FDA, date viewed: 04/10/01)
[27] Introductory remarks made at the start of a session on the effectiveness of congressional oversight
[28] 'The drug companies' racket' by Arianna Huffington (20/04/2001), article can be viewed at:
www.salon.com/news/feature/2001/04/20/aids/ (source: salon.dom, date viewed: 04/10/01)
See also: 'Drug Companies: Sell Hard, Sell Fast … And Count The Bodies Later', filed April 19, 2001, by Arianna Huffington (www.overthrowthegov.com/new/2001/news_arianna_041901.htm)
[29] Los Angeles Times, 12/06/1999
[30] New York Times, 23/04/01
[31] www.doh.gov.uk/pictf/ (source: UK government, department of health, date viewed: 03/04/10)
[32] www.prwatch.org (source: PR watch, date viewed: 02/09/01). See also: www.corporatewatch.org.uk/magazine/issue2/cw2f2.html ('What's wrong with Burson-Marsteller?, by Corporate Watch)
Products/Projects:
Pharmaceuticals Segment
Pfizer's Pharmaceuticals Segment includes its human pharmaceuticals and animal health businesses, as well as Capsugel, a producer of two-piece capsules used in manufacturing prescription and over-the-counter pharmaceuticals and nutritional supplements. Most of the company's human pharmaceutical revenues come from products in three major therapeutic classes: cardiovascular diseases, infectious diseases and central nervous system disorders. The company also has products for the treatment of diabetes, erectile dysfunction and allergies, as well as a co-promoted product for arthritis. In 2000, the company had eight human pharmaceutical products with sales to third parties of $1 billion (£680,4 million) or more each. These products were Lipitor, Norvasc, Zoloft, Neurontin, Celebrex, Zithromax, Viagra and Diflucan.
Lipitor, Pfizer's largest-selling product, is for treatment of high lipids, cholesterol and triglycerides, in the bloodstream. Norvasc is a once-a-day medication for hypertension (high blood pressure) and angina (heart pain). The company's other cardiovascular products include Procardia XL, Cardura and Accupril/Accuretic. In the infectious disease medicine category, the company's major products are Zithromax, Diflucan and Viracept. Pfizer's other major pharmaceutical products include Glucotrol XL, for the treatment of diabetes, and Zyrtec, used for the treatment of allergies and related problems. In February 1999, Pfizer participated in the launch of Celebrex with G.D. Searle & Co., a division of Pharmacia Corporation, the discoverer and developer of Celebrex. Celebrex is used for the relief of symptoms of adult rheumatoid arthritis and osteoarthritis.
Pfizer's Animal Health Group discovers, develops, manufactures and sells products for the prevention and treatment of diseases in livestock, poultry and companion animals. Among the products the company markets are parasiticides, anti-inflammatories, vaccines, antibiotics and related medicines for livestock and companion animals. The company's products under Animal Health Group include Revolution, an anti-parasitic for cats and dogs, which is marketed as Stronghold in Europe; Rimadyl, a pain and inflammation reliever; Vanguard vaccines for canine enteric disease; Leukocell vaccines for feline leukemia; Clavamox/Synulox anti-infectives; and Anipryl for Cushing's disease and Cognitive Dysfunction Syndrome in dogs.
The Company's Animal Health Group produces anti-parasitic products, vaccines and anti-infectives for cattle, swine and poultry. Among these are Dectomax, which protects cattle, swine and sheep from internal and external parasites; RespiSure/Stellamune vaccines to prevent a type of pneumonia and the related problems of slow weight gains, decreased feed efficiency and lack of uniformity in size in swine; Advocin, an antibiotic used to treat respiratory and internal infections in cattle and swine; Terramycin LA-200, an injectable version of the Terramycin broad-spectrum antibiotic used for various animal diseases; Valbazen and Paratect products to treat internal parasites; and BoviShield vaccine for cattle respiratory disease.
Consumer Products Segment
In 2000, Pfizer's Consumer Healthcare (CHC) Division had sales of $2.5 billion (£1,701 bn). CHC's products include non-prescription, over-the-counter (OTC) medications, and compete primarily in the oral care, upper respiratory care, skin care, digestive health and eye care categories. Among the company's brands in the United States are Listerine mouthwash and toothpaste; Benadryl antihistamine for allergies; Sudafed treatment for sinus congestion; Zantac 75 for prevention and relief of heartburn; Rolaids antacid tablets; Actifed for relief of cough, cold and flu; Benylin cough products; Sinutab for sinus pain relief; Efferdent denture cleaner; Neosporin antibiotic ointment; Nix lice treatment; e.p.t. home pregnancy tests; Visine eye care; BenGay topical analgesic; Cortizone hydrocortisone skin cream; Lubriderm skin care lotions; Unisom sleep aids; Desitin ointments for treatment of diaper rash; Plax pre-brushing dental rinse; and Barbasol shave creams and gels.
Pfizer's Adams Division markets a broad range of confectionery products. Among the Company's brands are Halls cough drops; Trident sugarless gums; Bubbaloo, Bubblicious, Chiclets and Freshen-Up gums; and Dentyne, Certs, Clorets and Max Air breath-freshening gums and mints. Pfizer's shaving Products business consists of Schick and Wilkinson Sword razors and blades, and a range of manicure and toiletry products. The Company's Shaving Products business includes Protector razor products with wire-wrapped blades to prevent nicks and cuts, the Silk Effects and Lady Protector razor line for women, Slim Twin razors with a rubber handle for increased control, the FX product line with flexible cartridges and Xtreme III razors with a triple-blade system.
Another subsidiary of the company, Tetra, provides of products for the ornamental fish food market. These products include TetraMin fish foods and various fish care accessories.
Projects
Pfizer depicts itself as a "Champion of Innovation", claiming it boasts the industry's largest pharmaceutical R&D organisation: Pfizer Global Research and Development (PGRD), with a combined budget of $4.7 billion (£3,18 billion) in research and development this year alone [5].
Pfizer claims to have 156 discovery and development projects underway in nineteen categories, from diabetes and inflammation to osteoporosis and cancer. 'The company has six major research campuses, located at key points throughout the world. One is based in Sandwich, England. Pharmaceutical research started at Sandwich in 1957 with a staff of six scientists. Today, Pfizer has more than 1,500 employees at the site, their largest research facility outside the United States.
Pfizer's research staff exceeds 12,000 scientists, and the company has a combined library of nearly 2 million compounds to screen against cellular and subcellular targets –or receptors- in the search for promising candidates to develop. Pfizer is involved in a wide variety of research collaborations and a large number of licensing agreements with universities, institutes, and organisations throughout the world.
'Alliances with more than 250 partners in academia and industry strengthen our leadership in science and biotechnology.'[6]
---
References
[5] www.pfizer.com/pfizerinc/about/focus/research.htm (source: Pfizer, date viewed: 02/10/01)
[6] Ibidem
Pfizer Inc: Corporate Crimes
Heavily Overpricing Pharmaceuticals
Most Profitable Industry
According to the Financial Times, five of the top ten companies with the most profitable foreign operations were pharmaceutical companies (27/4/2000). According to industry apologists, the profits are justified due to the unusual nature of the business: research and development costs for new drugs require huge investments (sometimes upwards of $300 million (£204,6 million) with equally large amounts of risk that the investment will pay off. Critics however, claim that prices are kept artificially high even when the initial investment is recovered.
Huge Marketing Expenditures
A new report (released on 10 July 2001) by the consumer health organization Families USA [33] refutes the pharmaceutical industry's claim that high drug prices are needed to sustain research and development. The report documents that drug companies are spending more than twice as much on marketing, advertising, and administration than they do on research and development; that drug company profits, which are higher than all other industries, exceed research and development expenditures; and that drug companies provide lavish compensation packages for their top executives [34].
Among the nine pharmaceutical companies examined in the report (Merck, Pfizer, Bristol-Myers Squibb, Pharmacia, Abbott Laboratories, American Home Products, Eli Lilly, Schering-Plough, and Allergan) all but one (Eli Lilly) spent more than twice as much on marketing, advertising and administration than they did on research and development. Eli Lilly spent more than one and one-half times as much. Six out of the nine companies made more money in net profits than they spent on research and development last year. [See chart 1]
(According to its 1999 annual report, Pfizer spent 39,2% of its revenues on marketing and administration. The company legitimises these huge expenditures by claiming they serve an educational function: doctors and the public learn about new and useful drugs. See also the Pfizer publication 'Economic Realities in Health Care Policies', volume 2, issue 1, 'Prescription Drug Advertising: Empowering Consumers Through Information', at: www.pfizer.com/pfizerinc/policy/ERhealthcare.pdf)
Exorbitant pay for executives
The report also documents profligate spending on compensation packages for top pharmaceutical executives. The executive with the highest compensation package in the year 2000, exclusive of unexercised stock options, was William C. Steere, Jr., Pfizer's Chairman, who made $40.2 million (£27,4 million). The executive with the highest amount of unexercised stock options was C.A. Heimbold, Jr., Bristol-Myers Squibb's Chairman and CEO, who held $227.9 million (£155,4 million) in unexercised stock options. [See charts 2 and 3]
Publicly funded research
Another reason why the relationship between profits and innovation (R&D) isn't as straightforward as the industry claims is that a large part of research is publicly funded. It is a general practice that research (in any given field) starts in the public sector. Only when corporations feel that research (results) will potentially create huge profits they become interested and involved.
The top ten drug companies in the US are reported to spend on average 20% of their revenues on R&D, of which 40% is paid by the (public) National Institute of Health (NIH) [35]. A study by the Boston Globe newspaper in 1998 found the National Institutes of Health (NIH) laboratories spent $1 billion on drug and vaccine development in the 1996 tax year, but only took $27m in royalties.
In September 1999, it was pointed out to the director of the NIH, Harold Varmus, that six HIV/Aids drugs, as well as anti-malarial treatments and other medicines of vital interest to developing countries, had been invented with public funds. The government therefore had the right under US law to use the drugs in public health initiatives.
Dr Varmus dismissed the suggestion, echoing the industry line that: "Undermining licensed intellectual property rights would, I believe, unnecessarily jeopardise the development of important therapeutic drugs." James Love, who runs a Washington-based group called the Consumer Project on Technology, sees the response as nonsensical because it was the NIH which did the hard work of discovering and synthesising the drugs in question.'[36]
(James Loves blames both the US government and the US public. He elaborates on the absurd situation by saying: 'The rest of the world will have to go however many years more of paying an astronomical sum for something invented by the United States government. How can we expect Glaxo SmithKline to share its intellectual property if the United States government won't share its intellectual property to save millions of people? What does that say about the moral character of the American public? We are responsible.')[37]
Creative Accounting
The Guardian reports that drug companies try to make their R&D budgets look bigger by means of creative accounting. 'With a little creative accounting, all manners of expenditures have been logged under the R&D title, partly in the pursuit of tax rebates.'[38]
Protecting Profits through Patents
The US government tries to enforce strict patent laws all over the world. These Intellectual Property Rights (IPRs) that protect newly invented drugs (up to 20 years), enforced by the World Trade Organisation, are preventing access to essential medicines by the developing world. And patent protection of drugs can prevent poor countries from producing cheaper local versions. In Thailand, for example, Pfizer used to be the sole supplier of fluconazole, used in treating cryptococcal meningitis, an opportunistic infection affecting 1 in 5 of the country's AIDS patients. The company charged a daily price of £8.75 ($14), making the drug largely unaffordable. The market exclusivity on the drug expired in 1998, leading to its local production at 5% of the 1998 price [39].
Oxfam has recently accused Pfizer of moral bankruptcy by pricing life-saving drugs beyond the reach of millions of poor people. Oxfam particularly criticizes Pfizer's aggressive enforcement of patents in poor countries, forcing prices up. 'The company's bottom line seems to matter more than the lives of the world's poorest people', said Oxfam Policy Director Justin Forsyth. 'Pfizer's market value exceeds the combined national incomes of the 18 biggest countries in sub-Saharan Africa, but it heartlessly continues to lead the industry's campaign for global monopolies on life-saving drugs while people die from treatable diseases.' [40]
2000 Financials for U.S. Corporations Marketing Top 50 Drugs for Seniors
Chart 1 Percent of Revenue Allocated to:
Private Company
Revenue
Net Sales
in
$ millions:
Profit:
(Net Income)
Marketing/
Advertising/
Administration
Research and
Development (R&D)
Merck and Co. Inc
40,363
17%
15%
6%
Pfizer Inc
29,574
13%
39%
15%
Bristol-Myers
Squibb Company
18,216
26%
30%
11%
Pharmacia
Corporation
18,144
4%
37%
15%
Abbott Laboratories
13,746
20%
21%
10%
American Home
Products
Corporation
13,263
-18%
38%
13%
Eli Lilly and Co.
10,862
28%
30%
19%
Schering-Plough
Corporation
9,815
25%
36%
14%
Allergan, Inc
1,563
14%
42%
13%
Five Highest Paid Drug Company Executives Salaries
2000 Annual Compensation Exclusive of Unexercised Stock Options
Chart 2
Private Executive
Company
Compensation
Executive
William C. Steere, Jr., Chairman
Pfizer Inc
$40,191,845
William C. Steere, Jr., Chairman; John R. Stafford, Chairman and CEO
American Home Products Corporation
$27,008,927
Edward M. Scolnick, Executive VP
Merck and Co., Inc.
$26,454,600
Richard Jay Kogan, Chairman and CEO
Schering-Plough Corporation
$21,444,020
David W. Anstice, President, the Americas
Merck and Co., Inc.
$19,600,975
The Five Drug Company Executives Salaries
with the Largest Unexercised Stock Options in 2000
Chart 3
Private Executive
Company
Compensation
C.A. Heimbold, Jr., Chairman and CEO
Bristol-Myers Squibb Company
$227,869,513
Raymond V. Gilmartin
Chairman, Pres., and CEO
Merck and Co., Inc.
$181,252,976
William C. Steere, Jr., Chairman
Pfizer Inc.
$130,944,439
K.E. Weg, Vice Chairman
Bristol-Myers Squibb Company
$84,282,547
John R. Stafford,
Chairman and CEO
American Home Products
Corporation
$81,847,569
In sum, the pharmaceuticals industry's claim that high profits (and strict patent laws, and high drug prices) are needed to secure the high costs of R&D (and 'safeguard the development of new, life-saving drugs to fight diseases like cancer and Aids') does not hold ground!
First, drug giants like Pfizer spent much more money on marketing and advertising than on R&D. Second, much money is being channeled to the Executive's bank account. Third, large part of research is publicly funded. Fourth, by way of creative accounting corporations make their R&D look bigger. Fifth, it's not true that the enormous corporate profits come from innovations (as is being claimed), it is the artificially high drug prices and strict patent laws (out-pricing drugs for poor people) that are securing the industry's profits. Finally, one should not forget about the industry's extensive influence on policymaking processes. The industry's ability to push for regulations and laws that suit their own interests is obviously highly to the industry, and yet another critical way to secure its high profits.
2. Price fixing (Pfizer labeled as Top Corporate Criminal)
Pfizer was listed as number 17 on the list of the 'Top 100 Corporate Criminals of the 1990's'. The company had been accused of participation in two international price fixing conspiracies in the food additives industry [41].
3. Pfizer cares for your health, as long as the company sees profit
'The UK National Health Service (NHS) is suffering from increasing shortages of older but crucial medicines leaving patients at risk of being deprived of the most effective treatments. The medicines involved are most often those used in hospitals. Generally they no longer make much money for the makers, and in some cases, the drug firms may be struggling to make any profit on them.'[42]
4. Pfizer & Aids
Pfizer is proud to state the company has made huge donations to the National AIDS Fund since 1989 [43]. After all –in the words of CEO McKinnell– the HIV/Aids crisis is 'a crisis of heartbreaking proportions, especially for those of us committed to serving patients' (obviously referring to himself and the Pfizer company, but what about the HIV/Aids patients themselves? Shouldn't they be mentioned first?). McKinnell continues: 'We at Pfizer believe that the only realistic approach to solving this crisis is through partnerships. The pharmaceutical industry cannot do it alone…and the crisis can not be wished away. What we can do is build partnerships for a healthier world.'[44]
Pfizer's latest contribution to the fight against Aids involves the free distribution of Diflucan (Diflucan is not a treatment for Aids, but it is highly effective in treating 2 opportunistic infections that afflict large numbers of people with Aids) in 50 poor, HIV/Aids-affected countries. Pfizer developed this program in cooperation with the United Nations and the World Health Organization. Additionally, Pfizer and the Pfizer Foundation are providing construction and seed funding for the first large-scale HIV/Aids medical training centre in Africa.
However, it's rather grim (to put it subtly!) that at the same time, Pfizer's unscrupulous practices (e.g. heavily overpricing medicines, enforcement of strict patent laws, focus on the development of drugs for the rich, western consumers (the bulk of research and investments is going to so-called 'lifestyle' drugs for wealthier consumers), ignoring poor people's needs) take lives and cause misery on a large scale, especially in poor countries.
As mentioned above, Pfizer makes a AIDS drug called fluconazole (Diflucan). It treats a painful brain infection called Cryptococcal meningitis. Without treatment, the infection kills people with AIDS in two months. About 10% of the 34 million people with HIV worldwide will develop this brain infection. Pfizer's fluconazole brings in more than one billion dollars in sales each year. Around the world poor people with AIDS suffer and die without this drug, because Pfizer's price gouging keeps it out of reach of the countless people who need it.
In South Africa, where 4.5 million people have HIV, no one can afford Pfizer's killer prices. AIDS activists in South Africa and the United States have been demanding that Pfizer drop the price or allow generic production of the drug. Instead, Pfizer opposes efforts by foreign companies to make and sell the same or similar medicines at considerably lower prices. In South Africa, Pfizer's patent means that even the government must pay $4.15 (£2,83) per pill, while in Thailand, where Pfizer does not have a patent on fluconazole, the drug is only $0.29 (£0,19) per pill. In Kenya, where Pfizer also has exclusive rights, fluconazole costs $18.00 (£12,28) per pill — more expensive, even, than US prices.
While Pfizer blocks access to affordable, generic fluconazole, countless numbers of people with AIDS die preventable deaths. In an unprecedented resolution, the United Nations Subcommission for the Protection and Promotion of Human Rights recently found that the WTO's rules on pharmaceutical patents are anathema to human rights, and will effectively cripple efforts by developing countries to deal with epidemics of disease. The resolution states that there are "apparent conflicts between the intellectual property rights regime embodied in the (WTO rules), on the one hand, and international human rights law, on the other."[45]
Pfizer keeps insisting that strict patent rules are needed to stimulate innovation. 'Patent protection makes drug discovery possible and profitable. It is the incentive that justifies investing billions of dollars and decades of time to find new cures. Eliminate patent protection, and the incentive for original research is removed and every research-based pharmaceutical company becomes a generic drug manufacturer, and the discovery of new medicines slows to a trickle.' [46] As pointed out earlier, this reasoning is based on nothing but false grounds.
Every time high-level, international meetings on health or drug-related issues come up, NGOs, activists and other concerned people seek extra attention for the pharmaceutical industry's irresponsible and unscrupulous attitude towards the Aids crisis. At the same time, drug companies –being in the spotlight- take advantage of the opportunity to work on their image. Just before the AIDS2000 conference in Durban, Pfizer announced the company would donate fluconazole (Diflucan) free of charge to people with HIV/Aids.
The Treatment Action Campaign (TAC) supported the donation. However, TAC was soon to find out that the Pfizer still considered profits more important than people's lives. It seemed the donation was highly limited, and could not be considered something else than a fraud to protect the company's profit. Pfizer insisted on limiting its donation to a period of two and a half years -the exact period when their fluconazole patent or exclusive licence to sell will expire. Second, Pfizer refused to extend the offer to treat thrush (see TAC leaflet). Third, Pfizer refused to include countries other than South Africa in the offer. And finally, Pfizer refused to reduce the price to lower than R4.00 per capsule for all other uses. On top of that, Pfizer's unwillingness to negotiate is condemning countless people to suffering and possible death because they cannot afford the unreasonable price that the company is putting on the drug [47].
More recently, as mentioned earlier, Pfizer has announced that it will offer Diflucan at no charge to HIV/Aids patients in 50 poor countries where HIV/Aids is prevalent. No dollar or time limit this time. The Diflucan Partnership was developed in cooperation with the United Nations and the World Health Organization and expands on the aforementioned partnership with South Africa. The announcement came just weeks before the UN's special session on HIV/Aids in June 2001. However, and this cannot be overstated, donations are meaningless as long as drug companies like Pfizer keep overpricing their drugs and enforcing strict patent laws.
Pfizer's statement that the company supports donation programs 'because medicines are unaffordable for many patients in the least developed countries' is highly misleading. It is the practices of drug giants like Pfizer (see above) that cause this scandalous situation! The following paragraphs on the broadly publicised lawsuit (pharmaceutical industry vs. the South African government) clearly illustrate this.
5. Lawsuit South Africa
For more than three years, the big pharmaceutical companies have been spit-shining their image as mankind's saviors while simultaneously waging a legal battle to keep low-cost versions of lifesaving drugs from the millions of people dying of AIDS in Africa. On April 18, 2001, the 39 drug companies (including Bayer AG, Bristol-Myers Squibb, Eli Lilly Ltd, Glaxo Wellcome Ltd, Hoechst Ltd, Novartis Ltd, Novo Nordisk Ltd, Pharmacia & Upjohn Ltd, Rhone-Poulenc Ltd, Roche Ltd, Schering Ltd, Smithkline Beecham Ltd, Universal pharmaceutical, Zeneca Ltd, Merck & Co, Rhone-Poulenc Rorer SA, Warner-Lambert) suing the South African government dropped their lawsuit.
Typically, they're spinning it as a humanitarian gesture, but it really is the only way to extricate themselves from the public relations nightmare their cold-blooded effort had become. From AIDS activists who started protesting two years ago to Nelson Mandela, who this week called the law suit a "gross error … that is completely wrong and must be condemned," the public outcry had reached a crescendo the industry could no longer afford to ignore. This, after all, is the same industry that last year spent $1.7 billion (£1,159 billion) on TV ads promoting its products and painting itself as a paragon of virtue and compassion [48].
Arianna Huffington writes: Ironically, it was not long after I had seen for the umpteenth time Pfizer's heartstring-tugging TV spot proclaiming "Life is our life's work" that I heard the drug companies were waving the bloodstained white flag in Pretoria. That it took the world turning on them — and three long years of thousands of people dying — to get them to drop their suit proves that the industry's collective slogan should be "Profit is our life's work."[49]
6. Drugs = Soft Drinks
As mentioned before, Pfizer can attribute its economic success largely to its ability to turn drugs into multi-billion dollar products. The company generally spends more money on marketing than on research and development. The importance of marketing (Pfizer set the example) has rippled through the industry. It is manifested in the 'arms race' of escalating numbers of sales representatives, particularly in the US; the huge pre-launch marketing budgets when companies try to make as big a splash as possible; and the aggressive TV advertising campaigns with which some drugs, such as Claritin and Viagra, have been turned into household names.
Global launches are becoming increasingly possible as regulation between the US, Europe and Japan gradually harmonises. Companies spend increasing amounts of time and money developing a global brand name and a consistent message that can be delivered (with minor tweaks) anywhere in the world. Medicines are beginning to resemble any other consumer products. Certainly there will always be differences. New, powerful drugs will continue to be screened by trained physicians. People will never purchase chemotherapy medicines on impulse at the supermarket checkout (at least, this is what we assume…). But these days, as never before, drugs are created, branded and promoted with the consumers (note: wealthy consumers) very much in mind.
Corporations point out that the Internet and direct-to-consumer (DTC) advertising is increasing the power of patients. 'We are no longer in an age where an ill-informed patient goes to see a doctor for advice. More often than not the patient is already well informed before they go through the surgery door', says David Baker, head of European life sciences at Computer Science's Corporation, a consultancy. But an essential question is 'by whom are patients informed?' The answer is easy to find. The next important question should be 'with what intentions do drug companies provide information?' Are they genuinely concerned about people's health, or do they consider profits more important?
David Baker –reflecting the industry's vision- continues: 'Time is money. If the patient wants a product and it's indicated [licensed for that condition] and it's a good product, then why should the doctor start a discussion.' So the next step would be to leave the doctor out altogether. It seems that drug corporations like Pfizer want to remove as many links as possible between themselves and the consumer (by way of direct-to-consumer (DTC) advertising, and use of the internet) in order to enlarge opportunities to influence the consumer. It's unlikely that consumers, being dependent on the information provided by corporations and being the target of comprehensive PR and marketing efforts will find themselves in a more favourable, empowered position as the pharmaceutical industry predicts/promises.
(Further up in this profile you can find information on Pfizer's latest, ambitious marketing effort (dangerously linking propaganda/public 'education' with amusement/fun) involving the building of 12 billion dollar Business Park)
According to Cap Gemini, a consultancy, direct-to-consumer advertising now accounts for 16 per cent of total promotional spending in the healthcare industry. In terms of TV advertising, medicines come third after cars and retail products. Such advertising is largely a US phenomenon following a relaxation in regulations in 1997, a change currently under review. But in Europe, where direct advertising of branded prescription products is banned, companies have not given up the chance of creating consumer pull. They do so through Internet sites, which can be viewed from anywhere in the world. (Warnings that information is intended for US audiences only tend to be in small type.) They also promote the use of their medicines through disease awareness campaigns, such as that of Pharmacia in the UK urging patients to seek treatment for urinary incontinence. Obviously Pharmacia has the leading medicine in this field.
When Mr Ebeling joined Novartis from the soft drinks industry, what struck him most were the similarities. 'The same rules of differentiating your product, making sure you promote with the right message in the right media to the right people is really the same,' he says. 'What's different is the product, which is more complicated. But the principles of marketing and sales are the same.' Among Bayer's best-selling medicines is a brand as familiar as Coke or Pepsi. The brand, of course, is aspirin, a drug that has just completed its one-hundredth anniversary [50].
7. Pfizer steals indigenous knowledge
The profit incentive caused a sudden revival of interest in indigenous knowledge. The progression of biotechnology opens up new possibilities to exploit natural resources in the Third World. Pharmaceutical companies increasingly take genetic material and/or indigenous knowledge from the South to make fortunes from natural remedies, without asking for consent, let alone paying any kind of compensation. After patenting the 'new inventions', the Western drug industry can exploit the South even further by forcing developing countries to pay high royalties over the patented drugs imported from the West –drugs that originate from their soil and knowledge! The following case is just another sad example of this general practice, also labeled as bio-piracy.
Pfizer has recently been accused of stealing an ingredient of the Hoodia cactus which African tribesmen have used for thousands of years to stave off hunger and thirst on long hunting trips. The Kung bushmen who live around the Kalahari desert in southern Africa used to cut off a stem of the cactus about the size of a cucumber and much it over a couple of days. According to tradition, they ate together so they brought back what they caught and did not eat while hunting. Now the Hoodia is at the centre of a bio-piracy row.
Last April, Phytopharm, a small firm in Cambridgeshire, said it had discovered a potential cure for obesity derived from an African cactus. It emerged that the company had patented P57, the appetite-suppressing ingredient in the Hoodia, hoping it would become a slimming miracle. Phytopharm's scientists boasted it would have none of the side effects of many other treatments because it was derived from a natural product. The discovery was immediately hailed by the press as a 'dieter's dream' and Phytopharm's share price rose as City traders expected rich returns from a drug which would revolutionise the £6bn market in slimming aids. Phytopharm acted quickly and sold the rights to license the drugs for $21m (£14,321m) to Pfizer.
While the drug companies were busy seducing the media, their shareholders and financiers about the wonders of their new drug, they had forgotten to tell the bushmen, whose knowledge they had used and patented. Phytopharm's excuse appears to be that it believed the tribes, which used the Hoodia cactus, were extinct. The tribesmen were angry, saying their ancient knowledge had been stolen, and planned to launch a challenge and demand compensation. Speaking to the Observer, the lawyer for the bushmen Roger Chennells said: 'They [the bushmen] are very concerned. It feels like somebody has stolen their family silver and cashed it in for a huge profit. The bushmen do not object to anybody using their knowledge to produce a medicine, but they would heave liked the drug companies to have spoken to them first and come to an agreement.' [51]
8. Pfizer 'illegally tested drugs on children'
The Guardian reports that Pfizer has been accused of irregularities during a clinical trial in Nigeria. The company is said to have used an experimental drug on sick children during a major outbreak of meningitis, without official approval. A Nigerian doctor employed by Pfizer to run the clinical trial in Kano said that the letter certifying approval by the ethics committee at the hospital where the children were treated was probably written a year after the experiment took place. The hospital's medical director, Sadiq S Wali, talking to the Washington Post, confirmed this. He told the Post that the document was 'a lie'. He said the hospital had no ethics committee at the time of Pfizer's trial.
The revelations were hugely embarrassing to Pfizer. The company still insists there was a philanthropic element to the trial. 'Médecins Sans Frontièrs (MSF) was using the only drug that was available in Nigeria –one that had not been allowed in the west for 50 years because of the side-effects', said Pfizer's spokeswoman, Kate Robins, whereas Pfizer introduced not only its experimental drugs, but also the 'gold standard' drug used in the west. Asked why, in that case, Pfizer had treated only 200 children when the epidemic killed 15,000, she added: 'Science governs our decisions.' The experimental drugs used, Trovan, has since been licensed, but not for children. However, it is not marketed in Nigeria. Like all new drugs, which have a 20-year patent protection, the cost is too high for developing countries [52].
Obviously, the situations of drugs not allowed in the West being used in developing countries are highly immoral. Pharmaceutical companies have aggressively pushed for policies that allow for these kind of (dumping) practices to take place. In order not to let products (forbidden in the West presumably to protect the health of consumers or the environment, but more likely to prevent future damage to corporations caused by bad publicity and/or costly lawsuits) 'get wasted', corporations make sure regulations allow them to ship those products (for example, pesticides, genetic engineered foodstuffs, medicines) to the South. In addition, leverage of corporations can often guarantee that the responsible public officers, regulators or politicians temporarily close their eyes to it.
After several lawsuits in Nigeria, it was only last September that the first suit was filed in the US. The lawsuit, filed on behalf of 30 Nigerian families, alleges Pfizer violated their human rights when it set up the clinic to give Trovan to the 200 children. The families say Pfizer did not obtain "informed consent" before administering the treatment. "This test was conducted in violation of international laws and treaties," the lawsuit says, "including the Nuremberg Code of 1947, which was enacted, in part, to prevent the horrors of medical experimentation performed during the holocaust from ever happening again."
The affair is embarrassing for the world's largest pharmaceutical company, as the industry is attempting to recover from months of bad publicity over prices and access to its medicines. Aid groups say the Trovan lawsuit highlights actions even more sinister. In the developing world, some non-governmental organisations (NGOs) allege, companies are conducting sub-standard clinical trials on potentially dangerous drugs. Pfizer heralded Trovan as a medicine capable of killing bugs that had grown resistant to antibiotics. But its promise was overshadowed by safety issues, and it was never approved by US regulators for use on children [53].
9. Pfizer sells dysfunctional heart valves
Three ex-employees of Pfizer have alleged that the company's subsidiary Shiley Inc. regularly produced artificial heart valves that workers and supervisors knew were unsafe. Their testimony confirms a Food and Drug Administration (FDA) report that claiming that the valve was manufactured under conditions 'in serious violation' of good manufacturing processes. Fractures occurred in at least 501 of the devices that were sold from 1979 to 1986, when Shiley ceased production due to 'negative publicity'. At least 250 people have died from the fractures.
Victims of the valve or their relatives name Shiley Inc. in about 200 lawsuits. At least 30 cases have been settled. The terms of the settlements, however, remain secret. Facing tens of millions of dollars in potential court awards, Pfizer has not limited itself to making settlement offers. The company is pushing for legislation that would effectively deny access to the US judicial system to foreigners injured or killed by the valve. Because over half of the recipients of the valve are foreigners, Pfizer could escape significant financial liability if the bill becomes law. However, the bill would apply to all corporations, not just Pfizer. In essence, it would shield corporations from liability for dumping their wares on an unsuspecting and already disadvantaged foreign clientele. Currently, foreign victims may bring suit in the American State courts. The Pfizer-backed bill would allow US corporations to remove almost all such cases to US federal courts [54].
The Guardian tells the story of Elaine Levenson, a Cincinnati housewife, who is waiting for her heart to explode. In 1981, surgeons implanted a mechanical valve in her heart, the Bjork-Shiley, the 'Rolls-Royce of valves', her doctor told her. What neither she nor her doctor knew was that several Bjork-Shiley valves had fractured during testing, years before her implant was done. Pfizer's offshoot Shiley Inc. never told the government. At Pfizer's factory in the Caribbean, company inspectors found inferior equipment, which made poor welds. Rather than toss out bad valves, Pfizer management ordered the defects to be ground down, which weakened the valves further, but made them look smooth and perfect. Pfizer then sold them worldwide.
When the valve's struts break, the heart contracts – and explodes. Two-thirds of the victims die, usually in minutes. In 1980, Dr Viking Bjork, whose respected name helped sell the products, wrote to Pfizer demanding corrective action. He threatened to publish cases of valve-strut failures. A panicked Pfizer executive telexed: 'ATTN PROF BJORK. WE WOULD PREFER THAT YOU DID NOT PUBLISH THE DATA RELATIVE TO STRUT FRACTURE.' He then gave his reason for holding off public exposure of the deadly valve failures: 'WE EXPECT A FEW MORE.' His expectations were realised. The fracture count has now reached 800, with 500 dead – so far. Bjork called it murder, but kept silent.
In Britain, The Guardian continues, Pfizer has little to fear. A London solicitor for the pharmaceuticals industry explains: 'US legal excesses are not visited upon defendants here.' And the drug companies want to keep it that way. If you happen to be in Blackpool today, you can drop by Pfizer's booth at the Labour Party Conference. (For more discreet approaches to Downing Street, Pfizer retains GPC Access, Derek Draper's former lobby firm.) Pfizer has two reasons to cuddle up to New Labour: it wants the National Health Service to pay a stiff price for its love potion, Viagra; and it wants to prevent a toughening of UK products liability law recently demanded by the European Union [55].
Back in the US, victims' rights are under attack. Corporate America is funding an ad campaign portraying entrepreneurs held hostage by frivolous lawsuits. But proposed remedies stink of special exemptions from justice. Eight weeks ago, the Republican senate leader slipped into patients' rights legislation a ban on all lawsuits against makers of parts for body implants, even those with deadly defects. The clause, killed by exposure, was lobbied by the Health Industries Manufacturers Association, supported by – you guessed it – Pfizer.
Now the industry seems to have won a new battle. After many debates and political tussle to define patients' rights George W. Bush managed to get a good deal, formally labelled as a 'compromise' between him and Rep. House Member Norwood, but clearly in favour of the pharma industry. The new compromise will expose health plans to more lawsuits in state courts, but will limit when patients can sue and how much they can win in damages. The question of litigation was at the core of the White House negotiations with Norwood. In essence, the compromise allows Norwood to say he is giving patients freedom to sue in state courts but includes enough restrictions [New federal law will have to spell out the exact terms under which patients can bring suits in state courts. No doubt the industry will have a major hand in the definition of these new set of federal restrictions] for Bush to say it would not promote 'frivolous lawsuits.' The compromise will be brought to the Senate any time soon [56].
10. Heart Attack link to Arthritis Drugs
Pfizer, Merck and Pharmacia have been put on the defensive over independent scientific evidence that their billion-dollar arthritis drugs could be linked to an increase in heart attacks.
'An analysis of clinical trials by scientists from the Cleveland Clinic Foundation suggests that there is a potential increase in the rate of heart attacks, strokes and other cardiovascular events among patients on the drugs. The scientists, who report in the latest issue of the Journal of the American Medical Association, say that the data "raise a cautionary flag".'
Pharmacia and Pfizer have responded by saying: "The article . . . is not based upon any new clinical study. The companies believe it is essential to exercise extreme caution in drawing any conclusions from this type of analysis." The two companies point out that the cardiovascular effects of the drug were studied by the FDA in February [57].
(Important to note is that FDA's (= Food and Drug Authority) status is quite dubious.
The FDA is well known for its links with industry)
11. Animal suffering
Pfizer uses animals to test its products. But of course, as a company with high stakes in animal health care, Pfizer claims to be "your pet's best friend". Pfizer gives its customers advice on 'what to do when your best friend (your pet) is hurt.' E.g., in case of osteoarthritis, when you notice the symptoms, you're being encouraged to see your veterinarian and ask him/her about Rimadyl®, a pain relief medication that can help a dog suffering from arthritis. Rimadyl is supposed to relieve pain, 'allowing for increased activity and freedom of movement, thereby improving a dog's quality of life'.[58]
But many dog-owners saw the quality of their dog's life deteriorate instead. Jean Townsend filed a class-action lawsuit was on Oct. 12 1999 on behalf herself and other dog owners whose dogs had suffered or died after taking Rimadyl® (the 'miracle drug' for arthritis heavily advertised by Pfizer). Jean Townsend's dog's situation deteriorated fast after taking Rimadyl, to the point where he had to be euthanized. Quite a few other dogs, it turned out, had suffered adverse reactions to Rimadyl as well. The class-action lawsuit alleged that Pfizer Inc. knew about the adverse side effects, and did little to communicate them to pet owners [59].
12. Luring doctors
Sponsoring in order to increase the company's influence, visibility and market shares is high on Pfizer's agenda. Sponsoring doctors (a general practice in the pharma industry) is considered a very effective way to bring medicines to the public. Although there is drug advertising in the lay media and many drugs are sold unofficially over the counter, the majority of drug sales come from doctors' prescriptions. Doctors are obliged to improve themselves through continued medical education (CME). Drug companies influence the content of medical education (for example, by giving false product information, by deciding on the venues, speakers, topics, and so on). They also 'seduce' doctors with gifts, sponsored meetings (including luxurious dinners, cocktail parties and comfortable overnight stays in top of the bill hotels), high payments for conducting research or publishing reports, etc [60].
Doctors are being enticed into, for example, the twisting of trial results or the groundless creation of data. A study conducted by the FDA has revealed that one in five doctors investigated, who carry out field research of new drugs, had invented the data they sent to the drug companies, and pocketed the fees. Citing case examples, Dr Braithwaite states: 'The problem is that most fraud in clinical trials is unlikely to even be detected. Most cases which do come to public attention only do so because of extraordinary carelessness by the criminal physician…'
According to Dr Judith Jones, Director of the Division of Drug Experience at the FDA, if the data obtained by a clinician proves unsatisfactory towards the drug being investigated, it is quite in order for the company to continue trials elsewhere until satisfactory results and testimonials are achieved. Unfavourable results are very rarely published and clinicians are pressured into keeping quiet about such data.
It is very easy for the drug company to arrange appropriate clinical trials by approaching a sympathetic clinician to produce the desired results that would assist the intended application of the drug. The incentive for clinical investigators to fabricate data is enormous. As much as $1000 per subject is paid by American companies, which enables some doctors to earn up to $1 million a year from drug research, and investigating clinicians know all too well that if they don't produce the desired data, the loss of future work is inevitable [61].
Thirteen of the world's leading medical journals have recently (September 2001) mounted an outspoken attack on the rich and powerful drug companies, accusing them of distorting the results of scientific research for the sake of profits. The Lancet, the New England Journal of Medicine, the Journal of the American Medical Association and other major journals accused the drug giants of using their money – or the threat of its removal – to tie up academic researchers with legal contracts so that they are unable to report freely and fairly on the results of drug trials [62].
13. Pfizer's theatre of philanthropy
In addition to the sponsorship of doctors, education, research, politicians, etc., Pfizer is keen to donate to charity. Pfizer even has a philanthropy home page and the company has set up its own charitable, 'independent' foundation, the Pfizer Foundation, Inc (www.pfizer.com/pfizerinc/philanthropy/) established by Pfizer in 1953. The Foundation's mission is 'to promote access to quality health care and education, to nurture innovation and to support the community involvement of Pfizer people'. In 2000, Pfizer Inc and the Pfizer Foundation donated more than $300 million (£204,6 million) in product and cash donations worldwide, making it, in its own words, 'one of America's most generous companies in the US.'
Given Pfizer's criminal record, and all its serious and life-threatening consequences [Most appalling is probably Pfizer's refusal to cut drug prices in poor countries and Pfizer's aggressive efforts to safeguard its patents and pricing drugs out of reach of countless people] Pfizer's donations to charity can only be labelled as a façade. Although some intentions and concerns might be sincere, and although Pfizer is (set alongside other companies) relatively generous, problems run so much deeper. And Pfizer knows it. But the fact remains that charity (preoccupation with profits and self-interest being cleverly masked up) is a good venue for brushing up the corporate image.
Besides, donations to charity are negligible in comparison to the amounts of money spent on other projects such as the 12 billion dollar business park (see below) or in comparison to Pfizer's profits. (In the first half of 2001 Pfizer's total revenue increased with 11% and equated $15.6 billion (£10,6 billion), its net income rose by 33%).[62]
14. Twelve billion dollar Business park –PfizerWorld
On 23 April 2001 Pfizer announced that it would be building a 12 billion dollar (£8,2 billion) (!) theme park in central Florida. Funded by a consortium of Health Maintenance Organisations (HMOs) and government agencies, the park would serve as a vehicle to introduce and promote new drugs to the public. The announcement was made by the chief executive officer of Pfizer, Hank McKinnell, surrounded by such notables as chairman of HMO Kaiser Permanente David Lawrence, attorney general John Ashcroft, and vice president Dick Cheney.
Named PfizerWorld, the park will be comprised of a combination of rides, entertainment, and educational exhibits, geared at both adults and children. 'It will be a collage of information and fun,' McKinnell remarked. Ride names already proposed include The Gonococcal Caves and Heart Attack Mountain.
Also planned are a series of cute animal characters for the park, designed to excite children about science and health. With names such as Alan the Alcoholic Alligator and Diana the Diabetic Dog, each character would have a theme disease that would then serve as a bridge to information regarding a specific Pfizer product. 'What better way to educate kids about Viagra than with Mo the Impotent Mouse?' a Pfizer PR spokeswoman remarked. Pfizer has already contracted toy manufacturer Hasbro to release a series of PfizerWorld dolls and action figures to accompany the live characters.
McKinnell fended off early criticism that the park was merely an excessive advertising ploy. 'Despite what one might be thinking, this is not an extravagant corporate ploy designed to trick the easily led masses into using our overpriced drugs despite the availability of cheaper, more effective alternatives. Our only interest is in educating the public. And if Pfizer gets a little free advertising along the way, well, of course we won't complain.'
Also of some concern was the source of the 12 billion dollars needed to build PfizerWorld. One insider remarked, "Who do you think will be paying for this monstrosity? All those CEO's and politicians? No no, that money is coming right out of the public's pockets. This has to be the biggest racket this nation has seen since the JFK assassination, but all it's going to take is one look at those huggable little animals and everyone will decide that they just don't give a damn."
Despite the visible presence of the Bush administration during the announcement, government officials and politicians were surprisingly tight-lipped. 'My only comment on the issue is that both the president and I support any endeavor to teach young people about capitalism…wait…I mean about health', Cheney remarked as he was hurried into the presidential helicopter [63].
Pfizer is scheduled to break ground on the project in about two months, with an estimated completion date of Spring 2003 [64].
Back to top
15. What Pfizer doesn't tell you…
New London, Connecticut, US (2001)
Pfizer proudly told the people of New London that the company would play a big role in revitalizing New London. Pfizer had made a deal with some federal and state agencies in which Pfizer would build a global development facility on a brownfield on the bank of the river Thames. Pfizer also committed to returning a polluted, festering waterway called Bentley Creek to its original pristine condition. Not only was Pfizer going to build a 270,000-square-foot facility, but also it was to become the Pfizer Global Research and Development World Headquarters. More prestige and jobs for the people of New London…
This is what Pfizer said: 'Our Central Research group is currently developing the former New London Mills site, a 22-acre abandoned industrial property. With assistance from the State of Connecticut, the City of New London, and the New London Development Corporation, we will transform the mill site into a new Pfizer research facility, which is expected to serve as a catalyst for additional development in downtown New London. The project resulted from a successful partnering between Pfizer and numerous federal and state agencies to negotiate solutions for site contamination, wetlands, coastal area management, storm water, and other environmental issues. Because of the economic confidence that our commitment has inspired, the State of Connecticut is providing funding to rejuvenate and remediate the surrounding area, along with state and local commitments to upgrade the nearby municipal wastewater treatment facility. Besides the tangible benefits of employment and tax revenues, we believe this redevelopment will bring inspiration, innovation, and new energy that will enrich the life of New London.'
Pfizer neglects to mention the following:
That they have received a 10 year tax abatement on their new Global Research Facility
That the majority of employees at their new facility will not be New London residents but current Pfizer employees
That the residents of New London may only hope to be employed in the cafeteria and janitorial sections of Pfizer
That Pfizer has been instrumental in attempting to destroy the Fort Trumbull neighborhood. According to Claire Gaudiani, outgoing president of Connecticut College and NLDC, on whose board George Milne, Jr sits, the destruction of this neighborhood is meant to complement Pfizer's world class facility.
That George Milne, Jr. (head of Pfizer) has committed Pfizer to 100 rooms daily in a planned hotel [65].
16. Pfizer helps out Tobacco Industry
Pfizer and Boehringer Ingelheim are about to market a new treatment for chronic obstructive pulmonary disease (COPD). COPD is a debilitating lung disease caused primarily by smoking. It kills three million people a year worldwide, is the fourth leading cause of death in the US, and the fifth-leading cause of death in the world.[66]
---
References
[33] The report by Families USA is available on their web site: www.familiesusa.org
[34] www.actupny.org/reports/drugcosts.html (source: Act Up, Aids Coalition to Unleash Power, date viewed: 03/10/01)
[35] The Guardian Unlimited, February 13, 2001, 'USA: The Pharmaceutical Industry Stalks the Corridors of Power', by Julia Borger
[36] Ibidem
[37] Ibidem
[38] Lancet, British Medical Journal, 4 December 1999; 354:1893-5 www.transnationale.org/anglais/sources/sante/influence_profits__bmj_hiv.htm
(source: transnationale, date viewed: 03/10/01)
[39] Oxfam press release, 19.07.01
[40] www.oxfam.org.uk/whatnew/press/cutcost12.htm (source: Oxfam, date viewed: 04/10/01)
[41] www.corporatepredators.org/top100.html (article by Russell Mokhiber, source web site: Corporate Predators, date viewed: 04/10/01)
[42] 'Crucial medicines in short supply', by the Guardian, 15 August 2001
[43] www.aidsfund.org/pfizer.htm (source: Pfizer, date viewed:4/10/01)
[44] Pfizer's results, first half year 2001
[45] www.actupny.org/reports/pfizernyc9-00.html (source: Act Up, date viewed: 03/10/01)
[46] Pfizer Statement to Oxfam Report, 19 July 2001 (Pfizer Press Release)
See also: www.pfizer.com/pfizer/about/press/oxfamreport.html, 25/07/2001
[47] www.globaltreatmentaccess.org/content/press_releases/00/062000_TAC_PF_DP.html (TAC press release, June 2000)
[48] www.actupny.org/reports/pfizernyc9-00.html
(source: Act Up, date viewed: 03/10/01)
[49] 'The drug companies' racket' by Arianna Huffington (20/04/2001) article can be viewed at: www.salon.com/news/feature/2001/04/20/aids/ (source: salon.dom, date viewed: 04/10/01)
[50] Financial Times, http://specials.ft.com/pharmaceuticals2001/index.html
(source: Financial Times, date viewed: 03/10/01)
[51] Observer, Sunday June 17, 2001 ('In Africa the Hoodia cactus keeps men alive. Now its secret is 'stolen' to make us thin')
[52] Guardian, Wednesday January 17, 2001 ('New drug 'illegally tested on children')
[53] 'Pfizer suit adds to pressure on industry', from Financial Times, 2 September 2001
[54] www.actupny.org/reports/pfizernyc9-00.html (source: Act Up, date viewed: 03/10/01)
[55] The Guardian, 27.09.1998, 'The explosive truth behind US wave of corporate crime' by Gregory Palast (www.guardian.co.uk/Archive/Article/0,4273,3794620,00.html)
See also: Multinational Monitor, October 1991
[56] Washington Post, August 2, 2001, 'Patients' Rights Accord Reached', By Amy Goldstein and Juliet Eilperin
[57] Financial Times, 21/08/2001, http://tm0.com/sbct.cgi?s=115501900&i=380727&d=1675939, source: Financial Times, date viewed: 03/10/01)
[58] www.petnet.com/rimadyl/ (source: Pfizer, date viewed: 27/07/01)
[59] www.gooddogmagazine.com/rimadyllawsuit.htm (source: Good Dog!® News Service, date viewed: 23/07/2001)
[60] See: www.pnc.com.au/~cafmr/reviews2.html for various stories on corporate crimes in the pharmaceutical industry (source: Campaign Against Fraudulent Medical Research, CAFMR, date viewed: 03/10/01)
[61] Ibidem
[62] Pfizer's first half year results, 2001 (can be found online at: www.pfizer.com/pfizerinc/investing/midyear/2001.pdf)
[63] 'Drug firms accused of distorting research', by the Guardian, 10 September 2001
[64] New York Times, 23 April 2001
[65] http://pages.zdnet.com/orkenizer/viewsfromtheedge/id15.html (source: Views from the Edge, date viewed: 03/10/01)
[66] Pfizer's first half year results, 2001 (can be found online at: www.pfizer.com/pfizerinc/investing/midyear/2001.pdf)
Further Information
ACT UP, Aids Coalition to Unleash Power
A diverse, non-partisan group of individuals united in anger and committed to direct action to end the Aids crisis.
"For meeting the challenge of the AIDS epidemic and its crisis of conscience with vigilant acts of political and cultural provocation — thereby giving voice to the essential creative will of our humanity."
Web site: www.actupny.org
Campaign Against Fraudulent Medical Research (CAFMR)
Web site: www.pnc.com.au/~cafmr/