Who is building the mega-prisons?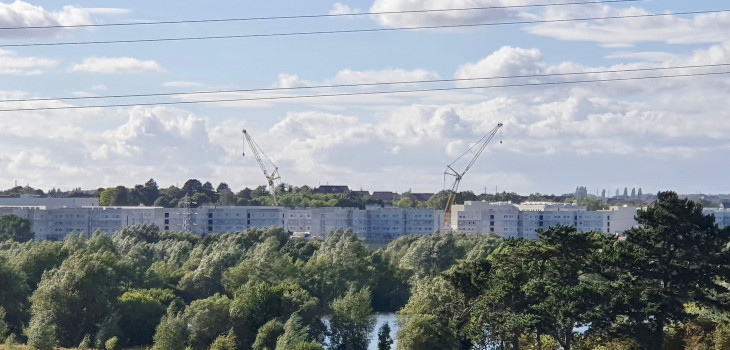 Last summer, the British Government announced plans to build four new prisons as part of 'Project Speed' – an attempt to boost the economy by investing billions in construction. These prisons are part of the Prison Estates Transformation Programme – the state's plan to create more than 10,000 prison places, despite the fact that England and Wales already have the highest imprisonment rate in western Europe. It includes the construction of new 'mega-prisons', with capacity for over 1000 prisoners
The programme was the topic of Corporate Watch's Prison Island report about prison expansion in England, Wales and Scotland published in 2018. Read our take on the recent announcement and the status of prison projects so far here.
Opposition to prisons is often discussed in a conceptual way – organisers and communities contest their validity, explore alternatives and talk about abolition.
However, they are also very much real physical constructions, with companies profiting from their creation. Architects and engineers pore over designs of cells and wings, businesses create locks, alarm systems and fences. The 'prison industrial complex', is a term used to describe the overlapping interests of government and industry that use surveillance, policing and imprisonment as solutions to economic, social and political problems. It includes companies like G4S that win contracts to run prisons for profit, but also those profiting from continuous construction.
So, who is building the mega-prisons?
Kier

Kier is a multinational construction company and the principal contractor behind the new mega-prison in Wellingborough, recently called HMP Five Wells. Nearly complete, the prison is set to create cells to imprison more than 1600 people.
Corporate Watch previously published a detailed profile about Kier that covered issues such as worker blacklisting, animal laboratory construction, and their role in building the controversial high-speed railway, HS2.
Kier were awarded £1.4 billion of HS2 projects in 2017 and are part of a group of companies managing the mega-project, which has faced resistance for over a decade. There are decentralised and autonomous camps across the HS2 route.
Lendlease
Lendlease is a global property developer and construction company that are the main contractors building the mega-prison HMP Glen Parva in Leicestershire.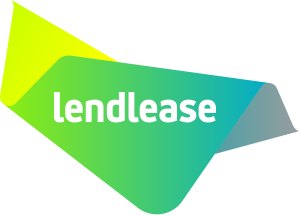 They were awarded a contract after the original winner, Interserve, went under. The cost of building the prison jumped from £170 million to £286 million. After years of delays, Lendlease started building in September 2020.
Corporate Watch profiled LendLease in 2017 highlighting previous prison builds in Australia and the UK, gentrification, worker blacklisting and even Donald Trump.
Bison Precast and Forterra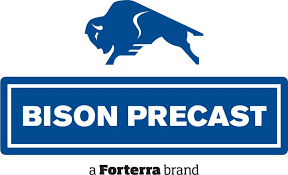 Bison Precast is manufacturing more than 4900 components for Wellingborough mega-prison. Their scope includes bespoke precast walls, hollowcore flooring, columns, stairs and landings. The order also includes insulated brick-faced sandwich panels to the entry building façade.i
Bison Precast have three factories in the Midlands: Swadlincote and Somercotes, Derbyshire and Hoveringham, Nottingham. A worker was crushed to death at their factory site in Swadlincote after health and safety failings. The Covid-19 pandemic's impact on the company has resulted in plans to mothball the factory site, leading to 225 job losses.
Bison are seasoned prison builders, having worked with Kier to build HMP Oakwood, a mega-prison that opened in 2012. It regularly locks up over 2000 people and is run for-profit by G4S. It has been named an increasingly violent prison with many assaults, deaths and high rates of self-harm.
Bison Precast is owned by the Forterra Group, one of the largest manufacturers of building products in the UK. Forterra employ 1800 people and have 18 manufacturing sites. They are trying to build the largest brick factory in Europe at Desford in Leicestershire. You can find a list of Forterra's shareholders here.
Workers at Forterra's Newbury site previously went on strike over wages. One worker and GMB member said "It really sticks in our members' throats when they are being offered low pay rises, only to see directors pick up higher and higher bonuses."
In 2017, a worker lost his arm and was paralysed from the waist down due to Forterra failing to maintain its machines properly. The company was fined £200,000.
Banagher Precast Concrete
Banagher Precast Concrete is "very proud" to be supplying 3,600 precast cell wall units and heated floor slabs to Kier for Wellingborough prison.
The company currently operate a 50 acre site with over 70 gantry cranes. With a total of 5 mixers, Banagher has the capacity to produce over 150,000 m³ of concrete per year. They are an Irish company that has expanded into the UK. They have offices in Banagher, Ireland and Norfolk and employ over 270 people.
The also having a trading arm called Banagher Slats that profits from the dairy industry in Ireland by manufacturing slats for animal farm sheds.
FP McCann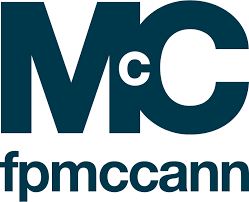 FP McCann are the largest precast concrete manufacturer in the UK. They are supplying ground beams, internal cross walls, corridor walls, cell slabs and sandwich panels for HMP Five Wells mega-prison. They write: "Our early involvement in the supply chain ensured that our specialist skills and knowledge were embedded within the project."
They have twelve manufacturing facilities across the UK, as well as seven quarries and a sandpit in in Ireland. They have depots in Northumberland, Cheshire, Warwickshire, Derbyshire, Leicestershire, Lincolnshire, Cambridgeshire, Gloucestershire and Glasgow.
A quarry worker who had worked for FP McCann for 19 years was killed in a dumper truck accident. The HSE inspector said the vehicle had "not been maintained in a safe condition and was not fit for use in a hazardous environment". FP McCann and two other building firms were also fined £36 million for taking part in an illegal price-fixing cartel.
Campaign group, Save our Fens, have been resisting FP McCann's plans to expand a concrete manufacturing site in Littleport, Ely, Cambridgeshire since 2013. They fear the health risks of increased silica dust and echo the Environment Agency who consider that the proposed development may pose an unacceptable risk of causing detrimental impact to the surface water quality, amongst other environmental concerns.
PCE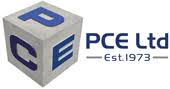 Kier has appointed PCE Ltd as Wellingborough's superstructure and façade delivery partner. They will deliver a precast concrete DfMA (Design for Manufacture and Assembly) solution for substructure, superstructure and facade for the seven four-storey Houseblocks, Care And Separation Unit (CASU) and Entry and Visits building.
PCE have pocketed millions in the 'custodial sector' e.g. building prisons and police stations. They were part of building North Wales Police Eastern Command Centre, that includes 32 police cells, as well as Blackpool Police Headquarters. They also built Basingstoke Police Centre and were part of building HMP Oakwood.
Unlike many companies, PCE continued to work through the pandemic, happy to put their workers at risk.
Curtins

Curtins has been employed as the structural engineer to design the seven house blocks, the CASU unit and the entrance building at Wellingborough prison. In addition to this they also worked for PCE to produce all the precast concrete fabrication drawings.
Eleonora Rocci is their project manager at Wellingborough, meanwhile Louise Rice is the design engineer for the project.
The Samaritans is PCE's dedicated charity in 2020. This is ironic given the overwhelming number of people that kill themselves in British prisons. 334 people took their own life inside in 2018-19, many people fear that rate will be higher due to the increasing amounts of bang-up during the pandemic.
Curtins are also experienced in the custodial sector. Previous projects include HMP Oakwood and HMP Jurby, a prison on the Isle of Man where a man died this March. They have also built courts in Caernarfon and Stockport.
Mitchellson

Mitchellson Formwork and Civil Engineering ltd is a structural engineering firm making £8 million from Wellingborough prison. They are carrying out the substructure works on the site which includes the groundbeams and pile caps, underslab drainage, external drainage, cross site services and hard landscaping.
The company was fined £400,000 after a carpenter plunged to his death when a temporary platform collapsed during a £25m project. Two other workers were also seriously injured. The Health and Safety Executive ruled that there was no design for the unsafe temporary platform and no risk assessment.
Assa Abloy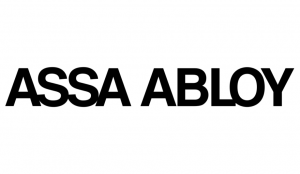 The Assa Abloy Group is a multinational company that designs and makes locks, doors and security systems. They are a major supplier of custodial products to prison authorities both nationally and globally, used in prisons, immigration and detention centres, courts and other 'correctional' facilities. Their products include door and cell locks, holding room screens, prison gates, interview chairs, cell benches and handcuffs.
They own a number of brands, such as Yale and HID. Assa Abloy sold their Israeli subsidiary, Mul-T-Lock, after pressure from the Boycott, Divestment, Sanctions (BDS) movement in 2009.
British Gypsum

British Gypsum make 'interior lining systems' such as plaster, plasterboard and ceiling solutions. The company made £160k working as a contractor to build HMP Berwyn in Wrexham. This is the most recently built mega-prison which repeatedly makes the headlines for increasing violence. Over a thousand prisoners have been sharing cells throughout the pandemic. More than 60 prison staff and prisoners had contracted the virus between March and June 2020.
They are part of the Saint-Gobain group, the french multinational linked to environmental health scandals across the United States. Celotex, another arm of Saint-Gobain, provided insulation for Grenfell Tower where 72 people lost their lives in 2017.
Crown House Technologies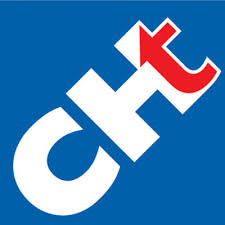 Crown House Technologies is an engineering firm providing the mechanical works at Wellingborough Prison. They are owned by Laing O'Rourke and were one of eight construction firms subject to scrutiny over their blacklisting practices. In 2013 a worker died, and six others were injured after a preventable explosion of gas cylinders on one of their construction projects.
Crown House Technologies are no strangers to prison construction. They were actively involved in building HMP Shotts in Scotland and HMP Berwyn in Wales.
William Haley Engineering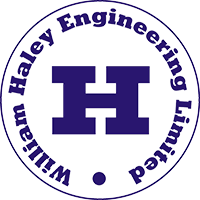 William Haley Engineering is the programme's steelwork fabricators. They are a family owned business based in Somerset. The company also helped to build mega-prison HMP Berwyn.
They are part of a company group called The Haley Group that includes FLI Structures and George Jackson Ltd.
Kingspan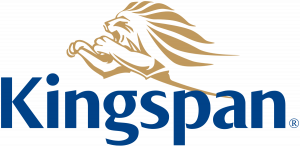 Kingspan is a large building materials company based in Ireland that trades in over 70 countries. The specifics of their contract with the prison builds is unclear beyond 'component assembly', however, their major product is insulation.
Controversy has hit the company during the Grenfell Tower Inquiry, where it emerged that Philip Health, a technical manager with the insulation boards division until December 2009, said a builder who questioned the safety of the company's Kooltherm K15 product should "go f**k themselves".
Quantities of Kingspan's K15 were used on Grenfell Tower, although much of the insulation on the building was made by Celotex (part of Saint Gobain who own British Gypsum listed above).
WMS Underfloor Heating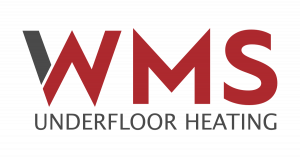 WMS Underfloor Heating is providing 2,110 underfloor heating mats for Wellingborough prison. The Cooper family-run company is based in Hertfordshire and supplies underfloor heating to a number of construction projects, including the headquarters for Greater Manchester police.
Resisting Prison Construction
Through resisting prison expansion, connections can be made between the violence of the state and the power of corporations, who both build prisons and exploit prisoners within them. By questioning the fundamental feature in society that is the prison system, more radical visions of society can be nurtured in our communities. Arguments for prison can be dismantled and solidarity extended beyond bars. There is a once-in-a-generation opportunity to fight these prison expansion projects, and that time is now.