Quarterbridge-MAM: meet the companies waging 'f***ing war' on local markets
/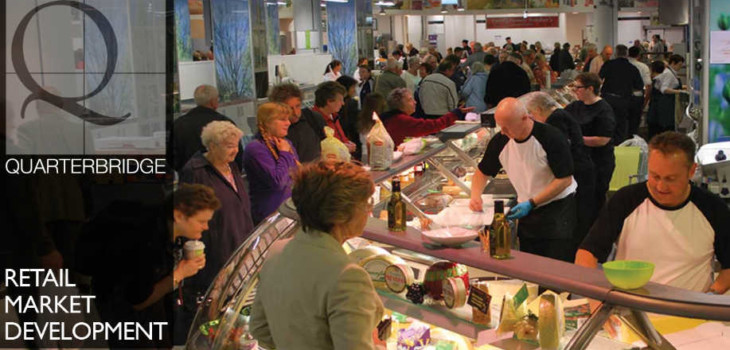 [responsivevoice_button]
Town centre and street markets are at the frontline of gentrification battles between neighbourhoods and big developers. In Seven Sisters, North London, traders and campaigners are fighting to save the "Latin Village" market, a centre of life for the local Latin American community in particular.
The traders are trying to stop huge corporate landlord Grainger's 'redevelopment' of the area. Grainger is backed by the new 'Corbynista' Labour council led by Joe Ejiofor, which seems intent on forcing the development through.
There is a third key player in the scheme: a group of companies owned by two Essex-based businessmen called Raymond Linch and Jonathan Owen. They are on a mission to buy up and "redevelop" markets across the UK.
One of their businesses, named Quarterbridge, was hired as a consultant to help draw up the Seven Sisters market redevelopment plan. Another company they own, called Market Asset Management (MAM) Seven Sisters, now runs the market – and is set to win the lease on the redeveloped site too.
In this report we outline Quarterbridge-MAM's activities in Seven Sisters, and look deeper at how the business works. We find:
Owen and Linch have been making handsome profits from Seven Sisters market. They have transferred an average of £100,000 a year of traders' rental income between their companies.

After numerous complaints from traders, Jonathan Owen has been forced to apologise for behaviour that included threatening language and racial slurs. Despite this, so far Quarterbridge-MAM has kept its lease to run Seven Sisters market and is slated to run the new market in Grainger's development.

Quarterbridge-MAM have used the same basic model in other UK cities: one part of the business advises councils on "redevelopment" plans; then another angles for lucrative contracts running the revamped markets.

But things don't always go their way. At least two councils, Leeds and Rochdale, have dropped projects with Quarterbridge-MAM. Leeds' council leader decided: "We aren't spending millions of pounds to lose it to a private company." Rochdale Borough Council concluded they weren't "the right people to run our cherished market".

Quarterbridge-MAM is looking to buy up more markets. To fund expansion, it is now being bankrolled by Places for People, one of the UK's biggest landlords and housing associations. Last year, Places for People took a 50% stake in Market Asset Management Ltd. This was likely arranged by Places for People's chairman, Chris Phillips, who works alongside Owen and Linch as a MAM director.
We put the points in this report to Quarterbridge but have not received a reply. We will send the findings to Haringey Council and Transport for London.
The fight for Seven Sisters market
The Seven Sisters market, often called "Latin Village", is a hub of the Latin American community in Haringey, North London. It sits inside the 'Wards Corner' complex of buildings historically owned by Transport for London, but now set for 'redevelopment' by corporate landlord Grainger PLC, with the support of Haringey council (click here to read our recent profile of Grainger).
The battle over Wards Corner has been raging for over 12 years now. Campaigners challenge Grainger's 'clone town' vision for the bustling, ethnically diverse shopping and community centre. The development will not include any affordable housing, while market traders fear their rents will increase and become unaffordable – Grainger has guaranteed rents only for a limited period.
(Click here to read interviews with market traders in the Metro and click here to find out more about the Save Latin Village campaign.)
In fact the first version of Grainger's proposal did not include any provision for the market at all, just private flats and chain stores and restaurants. The second version included space for just 12 market stalls.
It was only after a successful judicial review brought by campaigners, and the intervention of the Mayor of London, that Grainger began to make any real effort to accommodate a market within its development plans. In 2012, Haringey Council and Grainger drew up a planning ("Section 106") agreement, which promised a new market space.
According to this, at least some qualifying traders would get stalls in the new market. While building work went on, they would be moved to a temporary site across the road in Apex House – another Grainger development. The new market would be paid for in part by some £284,500 of Mayoral funds.
Enter Quarterbridge
The same planning agreement also defined a role for a 'market facilitator' to oversee the transition to the new market. This was where Owen and Linch came in. Also in 2012, Grainger and Haringey Council appointed their company Quarterbridge Project Management Ltd to the market facilitator job.
At the time, Quarterbridge director Jonathan Owen said they were "confident we can design a new Market Hall and stalls that suit everyone's needs and improve sales turnover."
But the Wards Corner battle wasn't over. While housing on the site has been emptied, the market traders held out, few trusting Grainger's vague promises. Three years later, in 2015, the bulldozers were still not rumbling.
This was when another of Owen and Linch's companies turned up – a newly registered business called MAM (Seven Sisters). The site owner, Transport for London, awarded them the lease to run the existing market. So at the same time, Owen and Linch were both managing the ongoing business of the market, and advising Grainger on how to knock it down.
And the pair also stand to further profit from Seven Sisters as Grainger has chosen MAM (Seven Sisters) to run the future lease on the new market in its finished development, as well as the temporary market in Apex House while construction goes on.
Quarterbridge and Market Asset Management
So what, or who, are Quarterbridge and Market Asset Management (MAM)? Jonathan Owen, a chartered surveyor, founded Quarterbridge in 1997, according to the firm's website. Raymond Linch joined two years later.
The business comprises a sprawling network of companies, all run or owned by Linch and Owen. Companies House lists seven companies they own shares in together, with at least one of them serving as director. At least five others under their control are now dissolved or in liquidation.
Their newer companies are all variations on the name "Market Asset Management" (MAM). For example, as well as MAM (Seven Sisters), you can find MAM (Darlington) and MAM (Doncaster), and an overall investment company called just MAM Ltd, which was incorporated in January 2016.
With the business split up into so many different companies, none of which are big enough to have to file detailed financial statements, it is difficult to know exactly how profitable it has been.
But Owen and Linch appear to have done okay over the years. Linch especially: until recently he was 'Lord of the Manor of Wix', thanks to his ownership of Wix Abbey, a listed farmhouse on the market for £1.15 million.
Lord of the Manor was at least a real title. Linch has repeatedly claimed he has been appointed as the "London Mayor's Special Market Advisor".
Not so, says the Greater London Authority. Responding to a Freedom of Information request at the end of last year, the GLA was clear:
"Neither Quarterbridge, nor any members of its team, serve, or have ever served, as a Special Advisor to the Mayor for Markets. We have contacted Quarterbridge about this issue, and references are being removed from their website and social media channels".
However, at the time of writing this report the claim remained on the Market Asset Management website.
Having a network of different companies allows these to play different roles in the market redevelopment schemes they are part of – and to move cash between them. For example, £332,388 was moved from Market Asset Management (Seven Sisters) Ltd to Quarterbridge Project Management Ltd in the last three years, according to accounts filed at Companies House.
The accounts do not describe what this is for, but the vast majority of MAM (Seven Sisters)'s income presumably comes from the rent paid to the company by market traders. The Save Latin Village campaign told Corporate Watch they estimate traders are paying £370,000 in rent. Given MAM agreed to pay £60,000 for its lease in September 2015, with only small increases for inflation, it must be making a significant profit.
| | | | | |
| --- | --- | --- | --- | --- |
| | 2018 | 2017 | 2016 | Total |
| Payments made to Quarterbridge Project Management Ltd by MAM (Seven Sisters) Ltd | £111,744 | £137,750 | £82,844 | £332,338 |
After this profit is passed on to Quarterbridge, it ends up with the company's three shareholders: Linch, Owen, and Owen's wife Angela.
Linch and Owen also own half each of Market Asset Management (Seven Sisters) Ltd. The two of them are directors of both companies.
The sums transferred from MAM (Seven Sisters) helped Quarterbridge pay dividends totalling £320,000 to Linch, Owen and his wife, in the three years between 2016 and 2018.
But this is hardly likely to be all the money Owen and Linch are making from Seven Sisters and their other deals. None of the Quarterbridge-MAM companies disclose how much they pay Owen and Linch in directors' salaries.

'Unacceptable behaviour'
As Owen and Linch count the cash, Seven Sisters traders have voiced serious concerns over the management of their market since MAM took over. They have made at least 13 complaints to site owner Transport for London.
In a letter presented at the market steering group (set up by Grainger) at the end of 2016, traders said Quarterbridge was not maintaining the market properly. Toilets were out of order, the roof was leaking, floors were dirty and pests were starting to appear.
All of this, of course, makes the current market look as though it is in ever more urgent need of redevelopment – which just happens to benefit other parts of the Owen-Linch business network.
Jonathan Owen's own behaviour and language have come under scrutiny. A 2017 letter from the traders' solicitors to Transport for London detailed incidents including Owen:
telling a trader who had complained about his management style: "If you want a fucking war, you will get a fucking war".

telling a meeting of traders: "If I wanted to, I could get rid of 90% of the traders here"

using racially-charged language such as "bloody illegal immigrants" and "not meaning to be Irish" at a meeting of traders.
One trader has described separately how:
"Owen is pretty cutting. He doesn't look for solutions in his conversations with the traders. He uses insulting language against them. When one of the traders made a complaint he called her a 'fucking bitch'".
An investigation by site owner Transport for London found Owen had used offensive language in meetings and in personal conversations with traders.
But despite that, TfL chose to continue MAM's lease. The landlords reasoned that Owen had now accepted his behaviour had been inappropriate and apologised, and also that a new MAM director, Malcolm Veigas, was appointed to take over day-to-day running of the market.
The Save Latin Village campaign group has since called on Haringey Council, Transport for London and the London Mayor to act on their complaints of "race discrimination, victimisation and harassment by Quarterbridge/MAM".
Quarterbridge/MAM did lose one of its Seven Sisters contracts following the complaints. Recently, in March 2019, a letter from the Mayor of London to one of traders confirmed that Grainger has agreed to appoint another facilitator.
Grainger dropped Quarterbridge from its original role as "market facilitator". One of the role's duties was supposed to be to "promote the interests of Spanish and non-English speaking traders".
But Grainger hasn't dropped Owen and Linch altogether: in fact MAM (Seven Sisters) Ltd still seems to be lined up for the lease on the new market. The Planning Inspector's report for the recent decision to allow Haringey council to go ahead with the 'Compulsory Purchase Order' to buy the remaining land needed for the development confirmed MAM was still slated to be the market leaseholder in the new development.
Campaigners are increasing their efforts to remove MAM from the market, and have launched a final legal appeal to stop the Grainger development. The prize is the chance to deliver the alternative community plan for Wards Corner, taking the future of Seven Sisters market into their own hands.
Turning markets into financial assets
Over the last two decades, Quarterbridge has developed into one of the main companies pushing the gentrification of UK markets. As the company itself explains on its website:
"most of the 468 Councils in the UK own and operate one or more markets in their area. These are delivered as a discretionary service, not a statutory obligation such as education so can be outsourced."
Quarterbridge's mission is to encourage councils to replace what it calls their "largely unskilled" management with "professional asset management" – such as that provided by its MAM sister companies, managed in the "professional style" so obvious at Seven Sisters.
The company's website says its "market acquisitions and developments range in value between £0.5m and £8m depending on size, location and development potential." This may release some money for cash-strapped councils. But in the long run it is Quarterbridge/MAM raking in the profit, with "larger markets" bringing in revenues of "£2.5 – £3.0m" per year. MAM claims to typically produce annual profit margins of "7% to 9.5%" for its investors.
Traders have been pushed off their stalls as a result, with rent rises for those who remain. For example, after Woking borough council followed Quarterbridge's plans to relocate its town centre market, only three stalls from the previous market were granted a permanent place in the new site.
In Blackburn, where Quarterbridge managed the relocation of the market to a shopping centre, one trader running a stall for over 50 years said he could not afford the 162% rent rise.
In Doncaster, this January the council unveiled a scheme to hand two markets to MAM in a 25 year lease. Again, the deal comes after Quarterbridge were brought in as a consultant in 2016 to conduct a "strategic review" of the markets. Traders' rents there will only be guaranteed for a year after the handover – after which "all bets are off". Opposition councillors demanded the scheme be "called in" for further discussion but the contract is going ahead.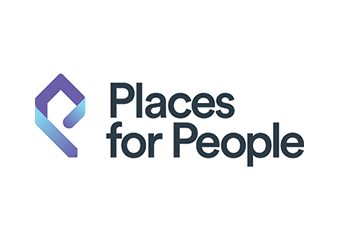 Moving up a league: deal with Places for People
MAM's market buy-outs require significant investment. In Doncaster, for example, the company has said it will invest £6.2 million over the course of its 25-year contract.
According to the company website, deals are typically funded by "syndicates, individual private investors and niche retail funds" who take "investment lots" of between £500,000 and £5 million. But now MAM has potentially bulked up its financial muscle by bringing in a new partner with serious capital behind it – Places for People.
Places for People is one of Britain's biggest landlords and property management companies. In 2018, it owned or managed 199,000 properties across the UK, and had a turnover of £754 million. Places for People started out as a "social landlord", originally founded as North British Housing Association in 1965. But over the last two decades it has grown into a major private sector developer. Around 67,000 of its properties are still "social or affordable" homes, rented out by its various housing association subsidiaries.
Places for People's chairman is a former investment banker called Chris Phillips. He joined the group's board as an independent director in 2006, becoming non-executive chairman in 2010.
One thing not mentioned in Phillips' biography on the Places for People website is his involvement in MAM.i In 2016, Linch and Owen incorporated their new company, Market Asset Management Ltd.ii Alongside Linch and Owen, there was one other director and equal shareholder: Chris Phillips.
Then in January 2018, Places for People bought a 50% stake in MAM Ltd.
We will have to wait for future accounts to see what Places for People has invested so far in MAM's projects. But presumably Phillips helped bring in the group he chairs as a financial backer for MAM's market buy-outs.
Although now a profit-making corporation, Places for People still emphasises its "social" mission. It describes itself as "a placemaking and regeneration company that takes a commercial approach to delivering social outcomes". It says it is committed to "equality and diversity", and "building strong communities with a sense of togetherness and tackling inequality to create a fairer, sustainable society".
A quick look at Places for People's finances shows profits of around £100 million in each of the last two years. The company would do well enough financially without involving itself in Owen and Linch's ventures. Are other Places for People board members aware of Phillips' activities with Linch and Owen? And how does Owen's record of abuse fit in with their company's commitment to building communities with "a sense of togetherness"?
You can say no
It doesn't always go Linch and Owen's way. Campaigners for the Seven Sisters market can take heart from other cases where councils have dismissed their schemes.
Back in 2012, Leeds City Council paid Quarterbridge £12,500 to recommend how the historic Kirkgate market could be developed. The company suggested outsourcing the market's management and putting tenants through a "reselection process" to hold onto their spots.
The executive councillor for development, Richard Lewis, told the Yorkshire Evening Post he found some parts of the report useful but others "indigestible" – and he "wasn't that keen on their thoughts about ownership."
Council leader Keith Wakefield summed up: "We aren't spending millions of pounds to lose it to a private company. It will remain in council ownership."
Last year Rochdale Borough Council terminated Quarterbridge's contract to run their new Riverbank market. A council spokesperson said Quarterbridge had been "unable to meet our expectations". This was in spite of being given "significant additional help and support" and "numerous opportunities" to prove they were "the right people to run our cherished market".
A later council document simply said "Quarterbridge have been removed from the market after underperformance".
i To be fair, Phillips' Places for People biography couldn't possibly fit in all his company directorships and investments: Companies House lists him as involved in no less than 169 enterprises!
ii To recap, this is a different entity to Market Asset Management (Seven Sisters), which was actually incorporated a year earlier in 2015 and is wholly owned by Owen and Linch.