Revealed: major homecare company paying staff below minimum wage
/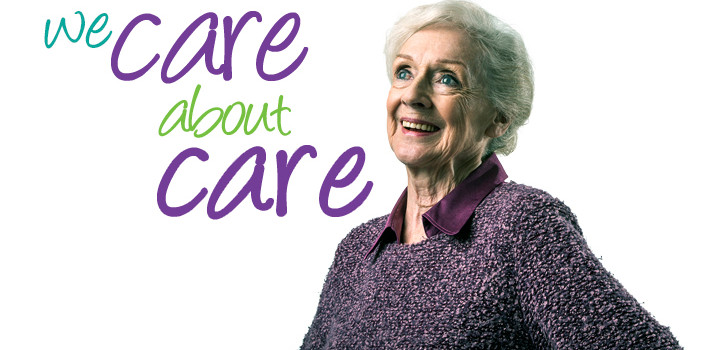 [responsivevoice_button]
MiHomecare, outsourcing giant Mitie's homecare business, is paying carers less than the minimum wage, a document leaked to Corporate Watch shows.
MiHomecare, one of the UK's biggest providers of care to elderly and disabled people, is paying workers less than the minimum wage, an internal company document leaked to Corporate Watch reveals.
Owned by outsourcing giant Mitie, MiHomecare is also scheduling home visits with no travel time in between, meaning carers have to leave appointments early.
In response to the disclosure, Mitie told Corporate Watch: "We really value all of our homecare support workers".
Caring pay
Mitie says their workers receive at least the minimum wage for the care work that they do. However, legally carers should also be paid for the time it takes to get from one visit to the next. An internal analysis of pay rates shows that many MiHomecare workers are not being paid for travel time and as a result are earning less than the minimum wage, once this is included.
The leaked document, titled 'MiHomecare – National Minimum Wage Review of Penarth Branch', considers how to respond to an HMRC investigation into two of the company's Welsh branches.
It gives a breakdown of unpaid travel time for 44 members of staff in the Penarth branch for the week starting 22nd September 2014, and estimates they could be owed as much as £80,000 over three years.**
According to Mitie's latest annual report, MiHomecare has 6,000 employees working out of 57 branches.
The document does not comment on whether other MiHomecare branches include travel time in carers' pay but says that there is no system in place to check minimum wage rates are paid across the business: "[MiHomecare] does not have a common audit or assurance process for [National Minimum Wage] compliance".
Prepared by Mitie, the internal review considers how to respond to an investigation by HMRC into pay rates at MiHomecare branches in Penarth and Swansea. It recommends:
"The discussion [with HMRC] should not be widened to the whole of [MiCareHome], although in reaching any settlement… we should be aware of the wider implications for the group."
MiHomecare is the fourth biggest homecare services company in the UK, providing care for 10,000 people in England and Wales. Over three quarters of the company's revenue comes from the public sector, with local councils paying for the majority of home visits. MiHomecare made an £8.2m profit in 2014.
'Clipping'
The leaked analysis estimates that wage arrears owed to MiHomecare staff in the Penarth branch could amount to £51,702.06 for just one year, if all of their travel time is taken into account. However, after assessing different arguments that could be made to HMRC, it concludes the "likely arrears costs before penalties for this branch range from £8,000 to £80,000", over a three year period.
One way the company can reduce its liability is by acknowledging a practice called "clipping" – the scheduling of appointments so that no time is left for travel in between. As a result:
"the employee is expected to travel within the time allowed for the appointment with actual time spent with the client varying depending upon journey times".
This practice is apparently widespread:
"There appears to be significant 'clipping' or travel during plan hours as frequently no gaps are scheduled between appointments."
This may lower the amount of money the company has underpaid, as staff working these appointments are effectively already being paid for travel time. However, by making this argument the company is admitting that it is scheduling people's care visits to be cut short, and the review cautions:
"the wider commercial and contractual implications of acknowledging clipping shifts also requires consideration".
Care companies have been heavily criticised by staff and unions for the lack of time provided for home visits – which can be as short as 15 minutes – and the news that one of the biggest providers is arranging appointments so that staff have to leave early will add to scrutiny of their business.
Even if the clipping argument is used and accepted by HMRC, the arrears could still be as much as £80,000 over three years, as many appointments are not scheduled back-to-back.
The document suggests the liability could be reduced to a minimum of £8,000 by "excluding significant gaps between appointments" – which it defines as those which last "more than 110% of the actual travel time". This appears to mean that if it took a carer 10 minutes to travel between appointments, anything over an 11 minute window in her schedule would render her ineligible for travel payment. However it says that previous legal cases would make this "challenging" to argue.
Last month HMRC announced that it had launched investigations into some of the largest providers of social care for elderly and disabled adults after becoming concerned that they may be failing to pay workers properly. HMRC has promised those found to be in breach of minimum wage laws will be "named and shamed" and fined.
Mitie provides a range of services to the public sector and is one of the largest cleaning companies in the UK. It has previously been criticised for not paying the living wage to cleaners in sites including the Royal Opera House and the Houses of Parliament. Last week, secret filming obtained by Corporate Watch revealed a range of problems at the Harmondsworth immigration detention centre, which Mitie also runs.
The Mitie group as a whole posted profits of £49m in 2014, with CEO Ruby McGregor-Smith making almost £1.5m.
Mitie told Corporate Watch:
"We really value all of our homecare support workers who provide invaluable support to the elderly and vulnerable people that they look after. They work in an increasingly underfunded social care system with local government facing unprecedented funding constraints.
"All of our homecare workers are paid the minimum wage or higher for the care work that they perform.
"In the care industry support workers have flexibility around working hours and appointment patterns. Consequently there is no standard approach to the treatment of travel time across the industry. We recognise that this creates uncertainty and can be unsatisfactory for care workers.
"MiHomecare is a responsible business and we will meet all of our contractual and legal obligations. Whenever we find any cases where the treatment of travel time has resulted in our people not being paid the correct amount or if there are billing queries from our clients, we will sort them out."
* The branches under investigation were bought by Mitie as part of its £111m acquisition of Enara Group, from investment firm August Equity at the end of 2012. The HMRC investigation was originally into Enara's subsidiary TLC Care Ltd (now owned by Mitie). The pay figures used in the review are taken from one week in September 2014 – long after Mitie had taken over. The Penarth branch still appears to use the name Total Loving Care.
** In September 2014 the minimum wage was then £6.31. It has since gone up to £6.50.
If you have information about a company that you'd like to share with Corporate Watch, email us at contact[at]corporatewatch.org or call 02074260005.