Scottish training for thousands of police in 'authoritarian' Sri Lanka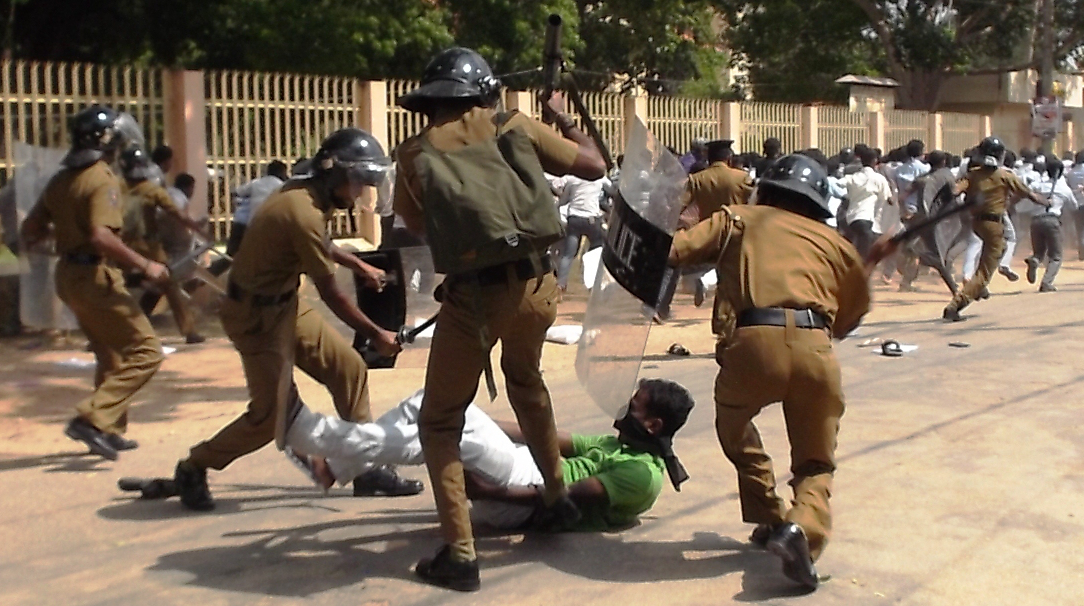 Scottish officers have been training Sri Lankan police chiefs for over six years; before and after the government's final counter-insurgency campaign against the Tamil Tiger rebels. At the end of this conflict in May 2009, 12,000 suspected Tamil Tiger fighters were interned without trial. Tamil deaths had reached tens of thousands – estimates range from 30,000 to 140,000.
Corporate Watch's investigation found that, in the build up to this combined police-military offensive, 48 Sri Lankan police officers were trained by the SPC from May 2007 to January 2008. One of these officers, Jayantha Wickremaratne, was then promoted to lead Sri Lanka's police from June 2008 – October 2009, commanding the force at the height of its human rights violations.
Wickremaratne, along with five other senior Sri Lankan officers, had attended an "intense six week bespoke training programme to create a community based policing strategy for Sri Lanka", including a visit to Northern Ireland, which was coordinated by Dr. David Garbutt (ex-chief constable of Scotland) during June 2007. The SPC confirmed they trained Wickremaratne but told Corporate Watch it had "no record held", and declined to comment on his subsequent role as Inspector General of Police in Sri Lanka.