Sources: Industry bodies
/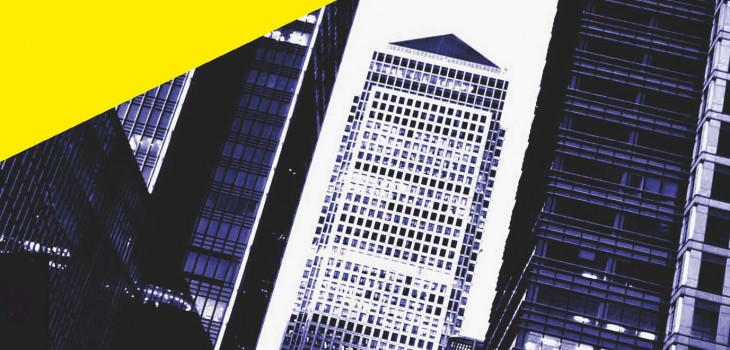 This post is part of Investigating Companies: A Do-It-Yourself Handbook. Read, download or purchase the whole book here.
[responsivevoice_button]
Trade Associations are funded and founded by businesses from a particular sector to organise networking, representation, PR, lobbying and advertising activities. Professional institutes are usually not-for-profit bodies that represent the interests of a sector.
These organisations often have information services, which you can phone up to ask for statistics, market data or other information. However, they will generally charge you if you need more of their time than just speaking on the phone. You can also ask them for advice on how to do your research, or for pointers to good websites, directories, journals and libraries.
The following publications and websites can help you find the trade association or professional institute for the industry you're tracking:
CONFEDERATION OF BRITISH INDUSTRY
UNITED KINGDOM PROFESSIONAL BODIES AND TRADE ASSOCIATIONS
DIRECTORY OF BRITISH ASSOCIATIONS AND ASSOCIATIONS IN IRELAND
International directories are inevitably less comprehensive, but try:
ENCYCLOPAEDIA OF ASSOCIATIONS
WORLD GUIDE TO TRADE ASSOCIATIONS
DIRECTORY OF EUROPEAN INDUSTRY AND TRADE ASSOCIATIONS
The Wikipedia website has a list of international professional associations.
Two paywalled corporate online databases – EBSCO Business Source Corporate Plus and Nexis – provide access to thousands of trade journals and other information sources. EBSCO offers a free trial and it is possible to access Nexis with some Athens academic accounts.
TRADE JOURNALS AND MAGAZINES
The best bit of trade journals tends to be the news section, though there may occasionally be some informative feature articles. It may be worth flicking through the last year or two's back issues. Trade journals often have an index in the first issue of the year, covering the previous year, or one is inserted when old editions are bound.
There is a huge range of trade journals and magazines, in a huge variety of industries. Ulrich's Periodicals Directory is a good place to start. First published in 1932 and founded by the chief of the periodicals division of the New York Public Library, it is kept in the reference section of some libraries and is also available online. The full directory is paywalled but a free trial period is offered.
Call the London-based Periodical Publishers' Association or the relevant trade or professional association for the industry you're interested in and ask what they recommend. The media section of the Guardian newspaper's website also has a page on trade magazines. Some of the bigger trade journals are listed below. All are in print and their websites are paywalled, unless specified otherwise.
Some free news on the site.
Introductory 'stubs' of the articles on the web and free e-mail updates. Also offers a free trial.
Stubs of the articles on the web and free e-mail updates.
Stubs of the articles on the web and free e-mail updates. Also offers a free trial.
Web only. Free to access.
Covers a range of engineering sectors from transport to nuclear power and the arms trade. Website is free to access.
Produces defence review, plus journals on fighting ships, aircraft, mines, missiles etc. Lots of free online content and offers occasional free trials to the magazine.
Lots of free online content and free e-newsletter.
Free news on the site and free e-newsletter.
Stubs of the articles on the web and free e-mail updates. Also offers some free trials.
Some free content on web and offers free trials.
Information on the advertising industry. Lots of free online content.
Limited number of articles for free on the site. Free trial offered.
Limited number of articles for free on the site. Free trial offered.
News on the civil and military aviation industries. Free articles and archive on the site.
News on the civil and military aviation industries. Stubs of articles on website. Some free trial subscriptions.
Some free content on site and offers free e-newsletter.
Free online access with registration.
Security/intelligence industry research. Some options for 'free' subscriptions.
Published by Institute of Directors, claims to reflect the "real issues and interests" of their members. Free access to most online content.
You could also contact some of the main publishers of trade journals to ask them if they produce any relevant titles, or look at their websites:
Provides several web-based data services and owns a variety of titles spanning several sectors including FlightGlobal, Farmers Weekly and Estates Gazette. Also organises conferences and events.
Large range of titles covering retail, construction, healthcare, local government, architecture, jewellery and 'opportunities' for business in the Middle East. Also organises corporate events.
Publishes titles on PR, marketing, the automotive industry, the army, wind power, waste and healthcare, plus web resources and on-line forums.
Publications and websites on food and drink, including hospitality, meat, grocery and alcohol industries, plus cosmetics and pharmaceuticals. Organises expos, award ceremonies and events. Runs some free listings.
Publishes magazines on transport, highways and engineering, surveyors, builders, retail and local government. Organises expos, conferences and award ceremonies on the same sectors.
British company which sells databases of information on various sectors including the pharmaceutical industry, healthcare, telecoms and media as well as publishing books and journals. Owns Taylor and Francism which includes the publishing imprints of Routledge. Organises a range of corporate events including the Monaco Yacht Show and the Adam Smith Conferences.
Other corporate events organisers include:
Part of the Financial Times. Organises a conferences including on banking and finance and telecommunications.
British company organising corporate events globally
London-based organiser of corporate events including DSEI, one of the world's largest arms fairs. Sells lists of attendees at their events to corporate marketing executives.