Turkish military vehicle supplier exhibiting in Birmingham next week
Turkish military vehicle supplier exhibiting in Birmingham next week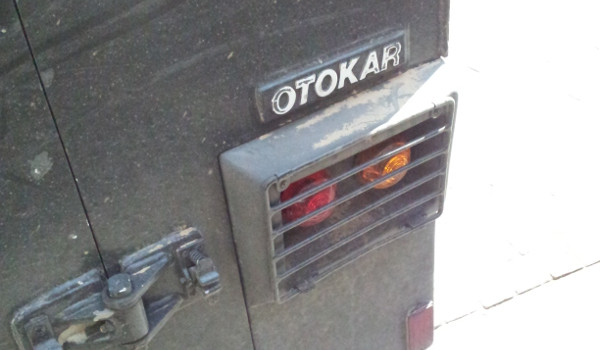 [responsivevoice_button]
A company which boasts that it is "the main supplier to the Turkish Military Forces" of vehicles is participating in an exhibition in Birmingham next week. Otokar, part of the Koç Group, is also a manufacturer of buses for public transportation in Europe. The company is currently working hard to market its products outside Turkey. According to a comanny spokesperson: "Otokar aims to become one of the key players in the European market." The company has supplied public buses for use in France, Italy, Germany and Spain since 2008.
However, Otokar produces tanks, armoured vehicles, gun turret mounting systems and 4-wheel drive military vehicles together with Land Rover. Vehicles supplied by the company are used in military repression by the Turkish police and army.
In 2013, Corporate Watch researchers photographed an Otokar military vehicle, with gun turrets mounted, out on the streets of Diyarkbakır (called Amed in Kurdish), in Northern Kurdistan (the part of Kurdistan that lies within Turkey's borders). At the time Kurdish people in Diyarkbakır were being subjected to regular patrols and helicopter flights by the Turkish police and military. Many thousands of people in Diyarkbakır are internally displaced Kurdish people, who were forced out of their villages during the Turkish military's ethnic cleansing campaign in the countryside in the 1980s and 1990s. Official figures record than almost 400,000 people were displaced during this period, but the real figure is likely to be much higher. A huge Turkish military base, HQ of the second Tactical Air Force Command, is based in Diyarkbakır.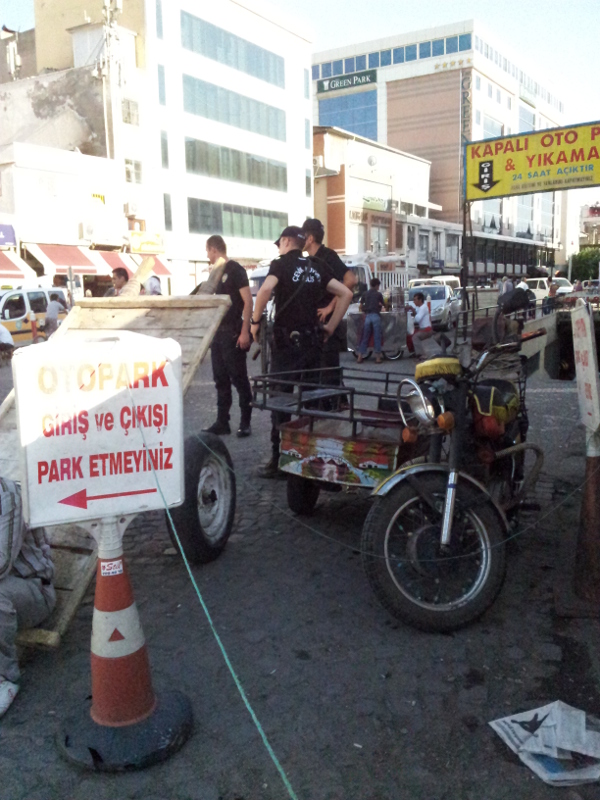 Turkish police patrol the streets of Diyarkbakır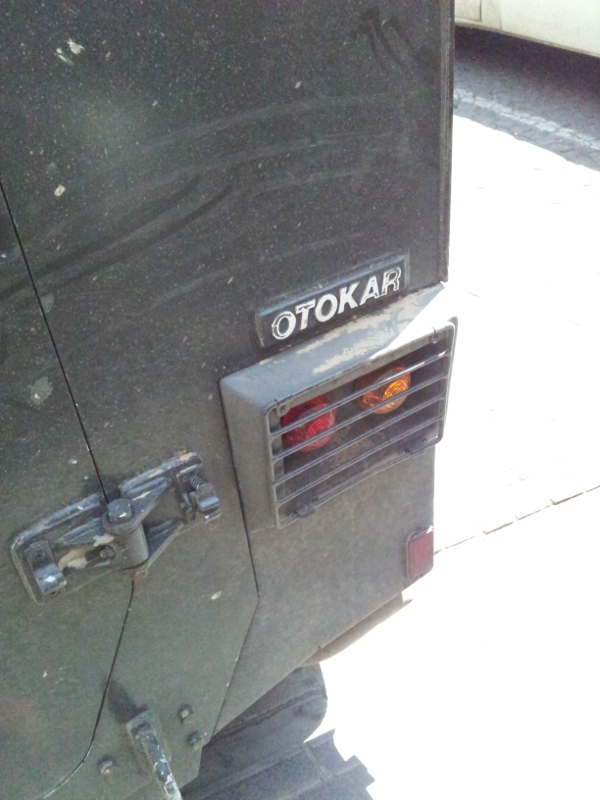 A military vehicle, manufactured by Otokar, on the streets of Diyarkbakır
In October this year, protests have broken out across Turkey in anger at the Turkish government's obstruction of the Kurdish resistance against ISIS across the border in Rojava (meaning the West in Kurdish, referring to Western Kurdistan). Over 40 demonstrators were killed across Turkey during October. At least ten people were killed in Diyarkbakır, where tanks were brought onto the streets to enforce a military curfew. People were also killed in Mardin, Siirt, Batman, Mus and Van – all cities in Northern Kurdistan. Tear gas and water cannons were used in Ankara and Istanbul.
During October the Turkish military has bombed the Kurdistan Workers' Party (PKK) at a time when Kurdish fighters are resisting ISIS across the Syrian border in the town of Kobane and has refused to allow freedom of movement for Kurdish people across the border into and out of Rojava. Hundreds of people have been arrested as they crossed the Turkish border into Northern Kurdistan. The Turkish government's actions have been met with global protests.
Otokar is participating in the Eurobus Expo at the Birmingham National Exhibition Centre from 4-6 November. The Expo is being organised by Diversified Communications UK and the Confederation of Passenger Transport, a trade association for the bus and coach industry.
Why not write to the Confederation of Passenger Transport and ask them to reconsider Otokar's participation in the Eurobus Expo: Drury House, 34-43 Russell Street, London, WC2B 5HA, Tel: +44 (0) 20 7240 3131, Email: admin@cpt-uk.org