Unilever Company Profile
/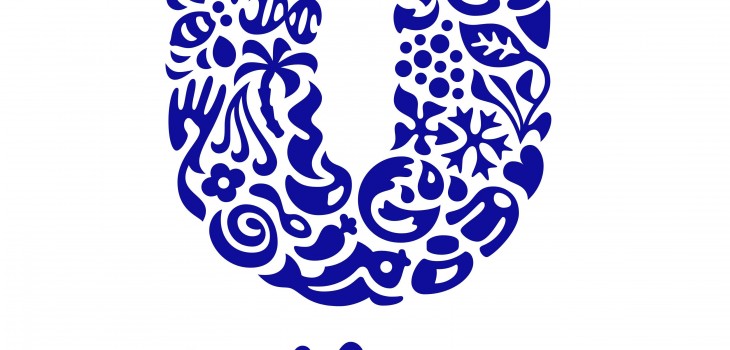 British-Dutch multinational Unilever is one of the world's leading consumer goods firms, selling some of the best known food, cleaning and personal care brands.
You can find Corporate Watch articles on Unilever and our 2002 Company Profile in the right hand column of this page.
Click here for Unilever's head office and other basic information from the opencorporates website.
Click here for details of Unilever's latest profits and other financial results from the Bloomberg website.
There is also lots of useful information on Unilever's website:
Click here to find out which brands the company owns.

Click here to find out who's on Unilever's board of directors.

Click here to download Unilever's latest annual report and accounts.
For a more critical perspective on Unilever's work try the New Internationalist website.
If you want to do some digging into Unilever yourself, have a look at our Investigating Companies: A Do-It-Yourself Handbook.
If you would like your website added to this list, or have any other links or suggestions for this page, please get in touch.
Unilever: Who, Where, How Much?
Structure/Ownership
The company is a joint venture of Unilever NV (The Netherlands) and Unilever PLC (UK), the parent companies. Since 1930, the two companies have operated as one, linked by a series of agreements. They trade separately but have one board of directors. Unilever's corporate centres are London and Rotterdam.
Unilever PLC
Unilever House
Blackfriars
London
EC4P 4BQ
Unilever NV
Weena 455
3013 AL
Rotterdam
The Netherlands
Postal Address
P O Box 68
London
EC4P 4BQ
Tel: +44 (0) 20 7 822-5252
Fax: +44 (0) 20 7 822-5951
Postal Address
P O Box 760
3000 DK
Rotterdam
Tel: +31 (0) 10 217 4000
Fax: +31 (0) 10 217 4798
Web site: www.unilever.com
Major shareholders (10 Mar 1997)
The Leverhulme Trust and the Leverhulme Trade Charities Trust, jointly (5%)
Prudential Corpn plc (5%)
Holding in Unilever plc; In addition, NV Elma and United Holdings Ltd each hold 50% of the deferred shares of Unilever plc and 50% each of the 'special shares' of Unilever NV. NV Elma is a subsidiary of Unilever NV and United Holdings is a subsidiary of Unilever plc [22].
Executive Committee Unilever is likely to end the year 2002 with one of the highest paid boards of any company in the index of Britain's 100 largest companies. In 2001, six of its top executives were paid more than £1m.
Leading the Committee are the chairmen of Unilever PLC and Unilever NV, the parent companies. Other members are the global division directors for Unilever Bestfoods and Home and Personal Care; the Corporate Development Director; the Finance Director and the Personnel Director.
Niall FitzGerald Chairman, Unilever PLC and Vice Chairman, Unilever NV(since 1996)
Nationality: Irish
Age 56
• FitzGerald is one of the UK's most influential businessmen, with many friends in the political arena. He is on Tony Blair's side in the promotion of the Euro, 'free trade', biotechnology and GM food. FitzGerald recently (June 2002) expressed his support for the Prime Minister's speech on science.
In addition, FitzGerald is busy promoting Unilever's green credentials. He is proud to say that Unilever is a member of the ethical business stock index, the FTSE 4 Good.
In 2002, FitzGerald co-chaired the annual Davos economic summit, which took place in New York.
FitzGerald can be considered one of the fiercest defenders of capitalism, claiming 'more capitalism, not less' is the answer to global problems such as widespread poverty. He is also at the forefront in preaching corporate social responsibilty. This new hype among multinationals covers up corporate misdeeds and, equally important, the fundamental problems associated with corporate power.
FitzGerald is also non-executive director of Merck & Co (one of the world's leading pharmaceutical companies) and Ericsson (one of the world's biggest suppliers in telecommunications, Ericsson is taking the lead in the expansion of mobile infrastructure, including GSM's).
• Niall FitzGerald, CEO of Unilever, the UK's largest advertiser with an annual spend of nearly a quarter of a billion pounds, accepted the Advertising Association's invitation to become President of the AA as of 22 May 2000. He took over the post from the incumbent, Sir George Bull, Chairman of Sainsbury plc, who has held the office since 1996. The Advertising Association is a federation of 26 trade associations and professional bodies representing advertisers, agencies, the media and support services. It is the only body, which speaks for all sides of an industry currently worth over £17 billion per annum.
• Unilever chairman Niall FitzGerald has recently been named as the most powerful marketer in the UK (May 2001). FitzGerald retains the number one spot in 'Power 100 list', now in its second year. Power 100 ranks the most influential people in the industry by criteria such as spending power, personality, brand strength and contracts [23].
• According to annual reports and Bloomberg data, salaries for the highest paid executives at Britain's 30 biggest companies rose 67% over the past year to a medium of £1,2 million. Unilever CEO FitzGerald received a 15% increase in salary and bonus in 2000, while net income of the company fell 60%. FitzGerald's total 'compensation' was £1,5 million [24]. The Unilever annual report, published 28 March 2002, showed that FitzGerald was paid £1.9m after a £955,000 performance-related bonus. This figure excludes any gains made on options on shares exercised during the year and any contributions to his pension funds.
More information about FitzGerald can be found in Magazine Issue 9: Corporate Man / Niall FitzGerald (He has donated to building cooperation and peace in Northern Ireland, and has run the London Marathon for charity… Now he is a corporate executive intent on maximising profits at any cost) [25].
Antony Burgmans Chairman, Unilever NV and Vice Chairman, Unilever PLC(since 1999)
Nationality: Dutch
Age: 54
Member of the board of commissioners of the ABN AMRO Bank NV (which made headlines last year because of their investments in Burma) and member of the international advisory board of Allianz AG (a global insurance company). Burgmans is member of the ERT.
He also chaired a CEO Panel at the World Water Forum in March 2000 (the Water Forum has been widely criticised for being an elitist gathering of high-positioned people talking about global water problems, in the absence of many vital stakeholders). Burgmans is said to have a keen interest in Dutch painters of the 16th and 17th centuries and is chairman of the Bredius Museum in The Hague
Clive Butler (54)
Corporate Development Director (since January 2001)
Clive Butler is also non-executive director of Lloyds TBS Group plc.
Patrick Cescau (52)
Global Division Director: Foods (since January 2001)
Keki Dadiseth (55)
Global Division Director: Home and Personal Care (since January 2001)
The former Hindustan Lever ('Unilever's Indian Jewel') chairman Dadiseth is also non-executive director of The Indian Hotels Company (the largest hotel chain in India).
Mr. Dadiseth is (February news, 2000) a member of the National Council and Chairman of the Fast Moving Consumer Goods Committee of the Confederation of Indian Industry (CII), a member of the Executive Committee of the Federation of Indian Chambers of Commerce & Industry (FICCI), and a member of the Managing Committees of the Bombay Chamber of Commerce & Industry (BCCI) and the Associated Chambers of Commerce & Industry of India (ASSOCHAM). He is also a Director of the Indian School of Business (ISB), a management school being set up at Hyderabad in affiliation with the Wharton and Kellogg management schools, USA [26].
André van Heemstra (55)
Personnel director (since May 2000)
Rudy Markham (54)
Financial Director (since August 2000)
Regional Presidents The regional presidents are responsible for delivering business results in their respective regions. Regional presidents report to either the director of the Foods division or the director of the Home and Personal Care division.
Neil Beckerman
Diego Bevilacqua
Jeff Fraser
Tex Gunning
Ralph Kugler
Anton Lenstra
Harish Manwani
Robert Polet
John Rice
Manfred Stach
Charles B. Strauss
Çetin Yüceulug
Simon Clift
Anthony Simon
Advisory Directors The advisory directors are the principal external presence in Unilever's government. The advisory directors comprise a majority of the members of certain key committees of the board. They attend the key quarterly meetings, committee meetings, conferences of the directors and the Executive Committee, as well as meetings with the Chairmen.
Charles R Shoemate (61)
Director CIGNA Corporation (an insurance company), International Paper Company and Texaco Inc. Shoemate was president, chairman and CEO of Bestfoods at the time of its acquisition by Unilever
Lord Simon of Highbury (61)
Lord Simon, former Chairman of BP, was appointed Minister for European Trade and Competition by Tony Blair in May 1997. When he was appointed Minister he resigned from directorships at Grand Metropolitan, Deutsche Bank, Rio Tinto Zinc (RTZ) and Allianz AG Holding. He put his shares in all these companies into a 'blind trust', except for BP, selling their shares for £2.25 million. He went to Cambridge University. He left the Cabinet in July 1999, frustrated with the slow pace of Britain's advance towards a single European currency [27].
Lord Brittan was not only an adviser to Tony Blair, he also became an adviser to European Commission President Prodi. Lord Simon was vice president of the European Round Table (ERT), a non-executive director of the Bank of England, Rio Tinto and Grand Metropolitan, and a member of the advisory boards of Deutsche Bank and Allianz. In addition, Lord Simon is a member of the Advisory Board of LEK Consulting (a 'leading international strategy firm that assists the world's major companies in achieving superior returns for shareholders'), and a member of the European Advisory Board of Morgan Stanley Dean Witter (a 'global financial services firm and a market leader in securities, asset management and credit services').
Lord Leon Brittan of Spennithorne (61)
• Lord Brittan was a Member of the European Commission from 1989 to 1999, also serving as Vice President. He is also former Chancellor of the Exchequer and Minister of Trade and Industry in the UK (under Thatcher) and can be labelled as a very important Thatcherite politician.
• Brittan's career moves since he left Brussels in September 1999:
Lord Brittan became Vice-Chairman of the investment bank UBS Warburg just three months after quitting as Trade Commissioner, and joined the London-based international law consultancy Herbert Smith on 1 January 2000, as part-time consultant on World Trade Organisation (WTO) issues. A few months later he was appointed Advisory Director at Unilever.
• On 7 February 2001, he became Chairman of the LOTIS Committee of International Financial Services London (IFSL), a lobby group representing the UK financial industry. Lord Brittan is currently busy lobbying the European Commission on talks over liberalisation of services in the WTO (GATS 2000).
'When I was the EU Commissioner responsible for trade negotiations I invited business leaders to become more involved. […] Now that I am in the private sector myself, I am especially pleased to take on the Chairmanship of the high-level LOTIS Group.' – Lord Brittan of Spennithorne
After taking up his position as Chair of the LOTIS Committee, Brittan wrote that 'the business voice must make itself heard above the noise being generated from other sources threatening the ongoing health of the system.' While acknowledging that 'the more responsible and serious minded […] non-governmental organisations have staked a claim in the international debate' on 'globalisation, the international institutions and the WTO in particular', and saying that 'we [his corporate audience] cannot afford to ignore them', he asserted that: '[w]hat we have to do is to take the debate on and win it' [28-29].
Bertrand Collomb (58)
Collomb is a member of the Allianz Supervisory board, Director of Credit Commercial de France (CCF), member of the Banque de France advisory board, CEO of Lafarge SA (Lafarge is a world leader in building materials), and Director of Total Fina Elf. Collomb is also a member of the European Round Table (ERT), as well as member of several international business associations and councils. Bertrand Collomb as been elected chairman for the European Union of the Transatlantic Business Dialogue (TABD) for the year 2000
Oscar Fanjul (51)
Fanjul is chairman of Hidroelectrica del Cantabrico, one of Spain's leading utilities which provides electricity and gas and also has ventures in cable TV and telecoms. In addition, he is a non-executive director of Ericsson SA, Banco Bilbao Vizcaya Argentaria BBVA. He is also a member of the International Advisory Board of Marsh & McLennan and of the Chubb Corporation. He was the founder chairman and CEO of REPSOL (an independent oil company) [30].
Claudio X. Gonzalez (66)
Claudio X. Gonzales has been President of the Mexican Council of Businessmen (CMHN) and special adviser of the Mexican President. He is chairman and CEO of Kimberly-Clark de Mexico, director of Kellogg Company, director of General Electric Company (USA), Banco National de Mexico and Telefonos de Mexico.
Hilmar Kopper (65)
Kopper is Director and CEO of the Deutsche Bank and DaimlerChrysler AG. He is a director of Xerox Corp and member of the Akzo Nobel NV, Bayer AG and Solvay SA supervisory boards.
Senator George J. Mitchell (67)
Former member of the American Senate George J. Mitchell served as Chairman of the peace negotiations in Northern Ireland in the mid-1990s. He is partner in the lawyer's office Verner, Liipfert, Bernhard, McPherson and Hand. Mitchell is a director of Federal Express Corp., UNUM Insurance corp., Xerox Corp. and Staples Inc.
Onno Ruding (61)
Former Dutch Minister of Finances (1982-1998). Ruding is president and vice-chairman of Citibank. He is also a director of Corning Inc., Pechiney S.A. and RTL Group, and member of the Robeco Groep advisory board.
Frits Fentener van Vlissingen (67)
Member, Executive Board SHV Holdings NV 1967-1975, Chairman 1975-1984 (SHV Holdings NV is active in LPG, Food Non-Food, Recycling and Venture Capital); Managing Director, Flint Holdings NV since 1984; Member, Supervisory Board, Amsterdam-Rotterdam Bank 1974-1991, ABN AMRO Bank NV since 1991 and Akzo Nobel NV since 1984; The Family Fentener van Vlissingen is one of the wealthiest families in the Netherlands.
Baroness Chalker of Wallasey (58)
The only woman holding a high position at Unilever. She was formerly UK Minister of State for Foreign and Commonwealth Affairs and Minister for Overseas Development (under Thatcher). The Baroness is currently Director of Freeplay Energy Ltd (manufacturer of battery-free technologies, self-powered radios and torches), Landell Mills (Landell Mills provides worldwide research and consultancy services in the food, agribusiness, packaging and industrial sectors) and Director of Ashanti Goldfields Company Ltd (an African-based international gold mining and exploration group with seven producing mines in four African countries).
Wim Dik Wim Dik is currently a Professor at the Technical University in Delft, The Netherlands. He is expert on the subject 'Management of ICT-oriented organisations'. Prior to this, Wim Dik had a distinguished career in both the private and public sector. From 1964-88 he worked for Unilever, ultimately attaining the position of Chairman of the Board for Unilever's Dutch operations. During this period, he also served for 2 years (1981-2) as Minister for Foreign Trade in the Dutch Government. From 1988 to 1998, he was Chairman of the Board and CEO of Royal PTT Nederland and, following the separation of post and telecoms in 1998, Chairman of the Board and CEO of Koninklijke KPN NV until March 2000.
Wim Dik also holds the following positions (by the date of 15 January 2001); Member of the Board of Directors of ABN AMRO Bank; President of the Supervisory Board of Netherlands Board of Tourism; Member of the Board of Directors of Commercial General & Norwich Union; Member of the Board of Directors of Drie Mollen Holding BV; Chairman of the Board of Directors of Holland Casino; Member of the Supervisory Board of Carré Theatre, Amsterdam; Chairman of the Board of Directors of Van Gansewinkel Group; Member of the Board of Directors TNT Post Group; Member of the Board of Directors of Galileo International Group.
CMG plc, the Information and Communications Technology (ICT) group, has appointed Professor Wim Dik to its Group Board in the capacity of non-executive director as of 16 May 2001 [31].
Senior Corporate Officers Unilever's senior corporate officers are responsible for ensuring that board meetings and board committee meetings are supplied with the information they need.
Jos Westerburgen
Stephen Williams
Jeffrey Allgrove
James Duckworth
Jan Haars
Most of the information about Unilever's members stems from the Unilever Annual Report and/or the official Unilever web site: www.unilever.com/unilevertoday/companystructure. The other sources used, can be found in the reference list at the bottom of this document.
Subsidiaries
Unilever operates numerous local companies. The Directory of Multinationals lists over 300 companies in 70 different countries [32]. Few international corporations have such a decentralised style. Unilever claims 'to have deep roots in many countries' and depicts itself as 'a truly multi-local multinational'.
The local operating companies are organised into ten regional groups (which are either part of the global food division -Unilever Bestfoods Regions- or part of the global HPC division). A brief presentation of these regions (to get a clearer picture of Unilever's global organisational structure), will be followed by an overview of 4 major subsidiaries wholly owned by Unilever (because it's too much work to list all the subsidiaries!).
Home & Personal Care Regions
Home & Personal Care, North America
HPCNA was formed in 1977 by integrating Lever Brothers Company, Chesebrough-Pond's and Helene Curtis. HPCNA has major business and manufacturing facilities across the US and Canada.
Home & Personal Care, Europe
HPCE combines 2 businesses: Lever Faberge, operating in Western Europe, and Unipath, operating on a global basis. HPCE has its HQ in Waterloo, near Brussels, and operates in 16 European countries with 19 factories and 7 development laboratories.
Latin America
The Latin America region has well-established operations in all main markets. HPC businesses throughout the region have leading shares in the laundry, personal wash, hair, deodorant, skin and oral categories.
East Asia Pacific
Unilever's top selling brands in the region are Dove, Sunsilk, Pond's, Close-UP, Omo/Persil, Rexona, Lynx/Axe, Cornetto, Lipton Yellow Label, Continental.
Africa, Middle East & Turkey
Top brands in the region are Omo, Lipton, Knorr, Royco, Lux, Surf, Sunlight, Dinor, Close-up, Key and Signal.
Central Asia & China
Unilever established companies across Central Asia. Top selling brands in this highly populated region including Lux, Wheel, Lifebuoy, Surf, Rin, Omo, Fair&Lovely, Sunsilk, Hazeline, Close-up, Zhonghua and Pepsodent. In foods, Lipton, Brooke Bond and Walls are the best selling brands.
Unilever Bestfoods Regions
Unilever Bestfoods, North America
Unilever Bestfoods, North America combines the Lipton and Bestfoods business of both the United States and Canada. The group provides consumers with a vast range of products in categories such as tea, salad dressings and margarine and spreads. Unilever Bestfoods, North America is headquartered in Englewood Cliffs, New Jersey.
Unilever Bestfoods, Europe
Unilever Bestfoods Europe, headquartered in Rotterdam, stretches right across the continent incorporating countries from both western and eastern Europe. Unilever's best-performing categories include Spread, Savoury, Dressings and Leaf Tea. Top-selling brands in Europe include Lipton, Knorr, Bertolli, Flora, Becel, and Amore Maille.
Latin America & Slim.fast worldwide
The Latin America region has recently invested in new food categories, particularly spreads, tea and tomato products. In addition, the region is now also the international base for the Slim*Fast nutritional product and healthy snack foods business, acquired in May 2000
East Asia Pacific
The EAP region covers both HPC, and Food Brands. EAP has its regional office in Singapore. Top-selling brands include Dove, Sunsilk, Pond's, Close-UP, Omo/Persil, Rexona, Lynx/Axe, Cornetto, Lipton Yellow Label, Continental.
Africa, Middle East & Turkey
This region covers both HPC, and Food Brands. Top-selling brands include Omo, Lipton, Knorr, Royco, Lux, Surf, Sunlight, Dinor, Close-up, Key and Signal.
Central Asia & China
The CAC region covers both HPC, and Food Brands. Unilever established companies across Central Asia. Top selling brands in this highly populated region including Lux, Wheel, Lifebuoy, Surf, Rin, Omo, Fair&Lovely, Sunsilk, Hazeline, Close-up, Zhonghua and Pepsodent. In foods, Lipton, Brooke Bond and Walls are the best selling brands.
Foodservice Foodservice is a global business concerned with food consumed outside the home – in hospitals, schools, at fast-food restaurants, in work canteens or even from vending machines.
Ice Cream and Frozen Foods The global Ice Cream and Frozen foods business stretches across Europe, North America, Latin America and Asia. The business is organised on the basis of the following organisation design principles: * operating companies in specific countries interface with their local markets * regional strategic business units are responsible for the strategic leadership of the ice cream category and channels in the region.
Major Subsidiaries/Affiliates, wholly owned by Unilever (Covered By Hoover's Online)
Ben & Jerry's Homemade, Inc.
30 Community Dr.
South Burlington, VT 05403-6828
Phone: 802-846-1500
Fax: 802-846-1555
Unilever bought Ben&Jerry's for about £204 million in April 2000. Unilever's main competitor Nestle was also interested. Both companies have declared ice-cream as a strategic and high-growth product category. Unilever and Nestle comfortably lead the ice-cream market worldwide and compete head-to-head in many developed and emerging markets (Ice Cream, the battle for leadership, April 2001) [33]. Controversy surrounded the Unilever take-over of Ben&Jerry's, that was considered a model 'ethical' company. Of course, neither Ben nor Jerry (Ben Cohen and Jerry Greenfield, the co-founders of B&J's) wanted to sell. But when your shares miss out on one of history's great bull market runs, shareholder pressure is bound to take its toll. Ben & Jerry's shareholders, frustrated by their socially conscious holding's (a portion of pre-tax profits go to charity) generally disappointing recent share price performance, no doubt love the deal [34].
Bestfoods 700 Sylvan Ave., International Plaza
Englewood Cliffs, NJ 07632-9976
New York City Guide
Phone: 201-894-4000
Fax: 201-894-2186
Hindustan Lever Limited Hindustan Lever House, 165/166 Backbay Reclamation
Mumbai 400 020, India
Phone: +91-22-287-0622
Fax: +91-22-287-1970
Slim-Fast Foods Company 777 S. Flagler Dr., West Tower, Ste. 1400
West Palm Beach, FL 33401
Phone: 561-833-9920
Fax: 561-822-2876
On the following web site you can find some of Unilever's subsidiaries/divisions/affiliates, ordered by country: www.hoovers.com/co/capsule/0/0,2163,41850,00.html
Unilever presence in UK Unilever has five of its offices based in London (including one of Unilever's two corporate centres, and to two world-leading Unilever research centres). However, far more of Unilever's subsidiaries are scattered around the UK.
Unilever's subsidiaries in the UK: Birds Eye Wall's Ltd; Unilever Bestfoods UK; Unilever Cosmetics International; Ben&Jerry's; Lever Faberge Ltd; Lipton Soft Drinks Ltd; Slim-Fast; Unipath Ltd; Sunlight; Van Den Bergh Foods Ltd [35].
Go to www.unilever.co.uk/unileverintheuk/index.html for a full list of Unilever's locations in the UK.
Go to www.unilever.co.uk/unileverintheuk/didyouknow.html to find out all those little facts about Unilever's products in the UK you've always wanted to know, such as:
'Birds Eye Wall's makes enough burgers every year to stretch from London to Moscow, and it would take a barbecue the size of the City of London to cook them all at once.'
---
References [22] 'The Directory of Multinationals, The World's Top 500 Companies', 5th edition, volume 2, Waterlow, Specialist Information Publishing Ltd 1998, pg. 1614
[23] www.marketing.haynet.com/news/n010531/power100.html (FitzGerald, Power 100 list)
[24] www.bermudasun.bm/archives/2001-05-11/03Business13 (FitzGerald, high pay, low performance)
[25] www.corporatewatch.org.uk/magazine/issue9/cw9cm2.html (Sept. 2001) (source: Corporate Watch, date viewed: 20/9/01)
[26] www.hll.com/00kbd.htm (Keki Dadiseth)
[27] www.red-star-research.org.uk/subframe1.html (source: Red Star Research, visit this site for information on various friends of Tony Blair, date viewed: 19/9/01)
[28] www.xs4all.nl/~ceo/observer8/brittan.html, an excellent site to find out more about Lord Brittan
[29] www.xs4all.nl/~ceo/observer8/brittan.html (source: Corporate Europe Observatory, date viewed: 19/9/01)
[30] www.londonstockexchange.com/press/releases/24a-01-01.asp (Oscar Fanjul)
[31] www.cmg.com/Corporate/PressRoom/Appointment+Wim+Dik.htm (Wim Dik)
[32] For the complete overview, see: 'The Directory of Multinationals, The World's Top 500 Companies', 5th edition, volume 2, Waterlow, Specialist Information Publishing Ltd 1998, pg. 1614-1616
[33] www.pictet.com/en/services/brokerage/recent/sector/icecream.pdf download.0001.PdfFile0.pdf/Publication%20in%20English.pdf (PdfFile, study titled 'Ice Cream, The Battle for Leadership', April 2001, source: Pictet, date viewed: 20/9/01)
[34] www.fool.com/news/foolplate/2000/foolplate000412.htm ('A Happy "Ending" for Ben&Jerry's?', 12/4/00, source: The Mothley Fool, date viewed: 19/9/01)
[35] www.unilever.co.uk/unileverintheuk/location.html (source: Unilever, date viewed: 20/9/01)
Unilever: Corporate Crimes
1. Promoting consumerism Unilever spends a lot of energy and money on marketing and commercialisation of consumer products all over the world ('Paint the World Yellow' – the Lipton marketing campaign which provide everything with the Lipton Logo, from surfboards to Chevrolets?was a tremendous success, according to Unilever. It created a much bigger Lipton Logo awareness amongst consumers.) Since the Northern consumer market is saturated (so not much room left for expansion of market shares) Unilever aims at maximising the processing of food, which means adding value to 'improve' products and then charge more for these products. Unilever changes the product only slightly (e.g. strawberry toothpaste), or just changes the visual language in order to sell exactly the same product. Naturally this process involves heavy advertising. Many of the 'improved' products are basically useless, and there is no demand for them (the demand is being manufactured by the multinationals themselves). In short, Unilever tries to bring as many products as possible to the market without asking itself the question 'is there a real need for the products we produce?'
Since the majority of people in the South still go hungry every day, there is much more room for growth in these countries. If the income of the poor rises, there is a big change they will spend the money on food products. Unilever is in a unique position to exploit this. They have expanded market share in the South, and in Central and Eastern Europe through heavy advertising and the introduction of new products. Products 'from the west' (like cigarettes, watches) are often very popular in the South, because of their supposed 'high quality' and because they can be associated with luxurious, western lifestyles (see also the paragraphs on 'using consumerism to eradicate poverty').
Flooding the world with ever more (useless) products is a pretty immoral sales strategy. Only think of the ecological costs that come along with it (processing of products, packaging, waste processing, transport, etc. all involve high ecological costs). If people in the South start consuming the same amount of products and services as people in the North, the natural environment will definitely not survive. The only real and sustainable solution to environmental problems is less production and less consumption. Unilever and other multinationals are main actors being responsible for the ongoing trend in the opposite direction!!
Besides, heavy advertising generates psychological effects like feelings of inadequacy, disorientation, mood disorders, and cynicism.
In effect, advertising involves tremendous non-value added costs, in other words, a tremendous waste of resources.
2. Misleading marketing Rebranding the same or slightly changed products for sale can legitimately be labeled misleading, likewise the introduction of new products that supposedly improve the daily lives of consumers ('you will feel better starting the day with…') or strengthen their self-image ('you are worth it, aren't you?').
The UK Advertising Standards Authority (ASA) has recently accused Unilever for false advertising. The ASA ruled that Unilever misled British consumers in the way the company presented the health benefits of its cholesterol-lowering margarine, Flora pro-activ. According to ASA, Unilever's Van den Bergh Foods unit overstated the benefits of Flora pro-activ in one press advert that claimed it could reduce LDL cholesterol by 10 to 15 percent. After the ASA ruling, Unilever agreed to make the required changes and not advertise in the same way again [54]. (Sanctions against advertisers who break codes of practice in Britain are ineffective. The ASA has no statutory powers. It can report persistent offenders to the Office of Fair Trading, but it is reluctant to use this deterrent (Monbiot, 2001)
3. Market domination Multinational corporations evidently have tremendous market power. They can decide what products are to be manufactured, what crops are to be grown, and above all, they can dictate prices. Local businesses and jobs are destroyed along the way, because that is the law of the jungle. For example, take tea. Unilever is the world's largest tea company, and owns 18,000 hectares of plantations in Kenya, Tanzania and India. It controls 20% of the market (most likely these 1999 figures have changed), through its ownership of the Brands Lipton's and Brooke Bonds. Consequently, it has major power over the tea price. In the mid 80's, when the Indian tea price started to rise, Unilever and other corporations acted to bring it down by temporarily boycotting Indian tea. When the Indian government tried to set a minimum export price, the multinationals collectively withdrew from the market, forcing the government to retreat, and slash the price.
Corporate Control of Agriculture -the case of the Netherlands- Two or three suppliers are controlling nearly all sectors in agriculture. Take for example the dairy sector, which is being dominated by Friesland Coberco and Campina Melkunie. Or take the pig sector, which is being controlled by Numico and Dumeco. These companies supply the farmers with the animals (in this case, the pigs) provide the animal feed, and finally, they slaughter and process the pigs – in the meantime the farmer temporarily looks after them. The arable sector is structured along the same lines. Potatoes, cauliflower, onions, carrots: two, at most three, companies supply the seeds and bring the crops to the retailers. Two big supermarket chains –Ahold and Laurus, are controlling the retail business. However, food corporation Unilever is positioned at the top of the pyramid.Reference: Volkskrant Magazine, 16.06.2001
4. Procter&Gamble and Unilever reach agreement While creating the image of tough competition, big corporations often cooperate in order to divide markets among themselves. Unilever and Procter&Gamble (P&G) have recently (6 September 2001) reached an agreement to settle all issues related to disclosure of competitive business information. Terms of the agreement were not disclosed (how surprising!). P&G chairman John E. Pepper said, 'We believe the agreement protects both P&G's and Unilever's business interests.' (what about the consumers' interests?) Pepper continues: 'This agreement (…) will not inhibit fair and vigorous competition in the marketplace' [55]. (with multinational corporations dominating the marketplace in many, if not all sectors of the economy, one cannot speak of 'fair competition').
5. Pushing the neoliberal agenda and spreading false information Like all big multinationals, Unilever is a major advocate of economic liberalisation and privatisation; processes that will enable multinationals to take ever more advantage of business opportunities worldwide.
Recently, at a meeting of the Economic Club of Washington DC, Unilever chairman Niall FitzGerald called upon his fellow CEOs to draw together in support of a new round of global trade negotiations. Since the WTO debacle in Seattle (September 1999), official trade negotiations have held back.
FitzGerald describes the growing resistance against the WTO and 'free-trade' as an 'emotional backlash of passionate naysayers against globalisation', ignoring the strong resistance and fact-based/sound arguments coming from many developing countries, NGOs, activist groups, scientists and well-informed people in general. FitzGerald acknowledges that these people have 'legitimate concerns', but he thinks providing these people with the right information will take their concerns away.
The bottom line is, according to FitzGerald, that 'free-trade' will benefit all, including 'the billions of people struggling to improve their lives'. FitzGerald is eager to get a new trade round going –and make it a success, so that 'we can ensure that increased global prosperity benefits all of us, and contributes to the opportunity for billion of ordinary people to live with dignity and aspire to their highest goals [56].
6. Exploiting -relatively cheap- resources in the Third World 'International by design, we have deep roots in many countries. By the very nature of our business we are an integral part of the societies in which we operate. Local companies are predominately run by local people in tune with their communities and who understand their needs and values – a truly multi-local multinational.'
Unilever Statement Unilever has strong ties to the Third World thanks to the operation of plantations and the agricultural experiments it has carried out on the behest of, or in co-operation with, national governments. Unilever's Third World operations often have higher profit margins than its European and North American operations, not surprisingly of course, since capital-rich multinationals can easily enforce access to cheap raw materials, land and low-paid workers in the South. Many of Unilever's consumer products originate in the South, e.g. tea (see paragraph on market domination). Multinational corporations usually take the major part of the profit-cake, and leave the crumbs for the small producers/farmers in the Third World. It is of course the latter that are providing the real core value of a product (although in this age of commercialisation and commodification off all things, including ideas and images, brands are increasingly being considered as the core value of a product).
Again, let's take tea as an example (see also the paragraphs on 'market domination'). Almost all tea is grown on plantations, where workers (mainly women) are dependent on the plantation for jobs and completely powerless to improve their situation. Wages are generally extremely low and living conditions appalling. Meanwhile companies, like Unilever, which do the blending, packaging and marketing of the tea (in the consumer countries) cream off 30-50% of the retail price. It's obviously very convenient for Unilever to be involved in the entire process that results in a consumer product, in other words, to vertically control the food chain. Unilever and other food corporations control virtually every step of the food production and distribution system, at the cost of food security and agricultural diversity in various countries. Multinationals like Unilever direct and shape agricultural and economic systems to their own profit driven needs (see paragraphs on unsustainable agriculture).
Africa The Unilever companies originally moved into overseas territories for two reasons: They wanted to sell their products everywhere and they wanted to secure raw material bases. However, once a unit was established somewhere, it tended to be interested in all manner of businesses. A prime example was the fabled United Africa Company (UAC), which William Hesketh Lever began building in 1910 when he bought W. B. Maclver, a Liverpool trading company operating in Nigeria. In the next nineteen years trading company after trading company in West Africa fell into the hands of Lever Brothers, culminating on March 3, 1929, nine months before the merger with the Margarine Union, in the amalgamation of the Lever-controlled Niger Company with the African and Eastern Trade Corporation. The formation of the new Lever subsidiary, United Africa Company, was announced from the Savoy Hotel in London. Subsumed in UAC were activities of more than a dozen trading companies, most of them of British origin, one of whose histories went back three hundred years to its days as a slave trader.
UAC was basically a merchant business that acted as a wholesaler, retailer, manufacturer, exporter, importer, banker. You name it, and UAC did it. The company's basic role was to export the crops of African farmers and import manufactured goods from Europe. When UAC was formed, it controlled 60 percent of the exports of palm oil, 45 percent of palm kernel, 60 percent of peanuts, and 50 percent of cocoa from the four British colonies of West Africa -Nigeria, Gold Coast (now Ghana), Gambia, and Sierra Leone. In addition, UAC had extensive operations in other African countries, including the Belgian Congo, Cameroon, and the Ivory Coast. In all, it had one thousand locations on the African continent. For the next twenty years, from 1929 to 1949, Unilever's UAC was unquestionably the largest and most important company operating on the African continent. Nor was its contribution to Unilever insignificant. In the years immediately following World War II, UAC accounted for one fifth of Unilever's turnover and, if the contribution of the plantations was added, between one third to one half of the profits.
Independence movements swept Britain, France, Belgium, and Portugal out of Africa in the post-World War II years but not Unilever. As nationalist consciousness grew in Africa, criticism of the company focused on both UAC's dominant position in domestic African economies and on its rate of profit and the easy remittance of those profits overseas to its Anglo-Dutch parent. Gradually, African governments/commercial classes took bigger stakes in UAC. Unilever found its companies nationalized in more than a dozen countries ['This nationalization,' the company once noted, 'may be with full compensation, as in Iraq; with deferred compensation, as in Burma; or with partial, differed compensation, as in Egypt; or anything in between.'] Its role has changed. It no longer controls the marketing of West African crops. And it has been forced to sell manufacturing units to governments, including a majority interest in its biggest subsidiary, United Africa Company of Nigeria. In 1973, to adjust to these changing political conditions, Unilever changed the name of United Africa Company to UAC International and changed its charter as well. If it had its way, Unilever would own 100 percent of its overseas subsidiaries. But as a seasoned sailor in international waters, it knows how and when to tack to the winds of change [57].
To conclude, UAC played a key role in developing commodity-based, export economies which many African countries are grappling with today and Unilever, whatever name it uses, remains positioned to direct and shape the markets to its own advantage (see for a full story on Unilever and UAC: Multinational Monitor, issue 9, 1998).
Central and Eastern Europe (CEE) Unilever and Procter & Gamble are western companies that have profited from the collapse of Central and Eastern European communist regimes and the consequent opening-up of their economies. The food corporations took advantage of the unequal playing field in Europe. They have basically divided the CEE market for personal care products between them, shutting down national companies in the process. Central and Eastern Europe provide multinationals with an enormous supply high-skilled, low-wage workers and some 150 million consumers. In ERT Secretary-General Richardson's view: 'It is as we have discovered a new South-east Asia on our doorstep.' Multinationals are eager to incorporate CEE into the EU and see the EU enlargement become a fact. They see this as a win-win situation for both Eastern and Western Europe. However, dependency on foreign investments has already had negative impacts on employment and environment in CEE societies [58].
In Hungary, for instance, multinationals currently account for up to 30% of GDP. Local companies throughout the region struggle –often unsuccessfully- to compete with large corporations, which benefit from enormous advantage of scale, access to cheaper capital, superior technology and massive advertising budgets. That multinationals are able to produce greater quantities at less expense and with fewer employees gives them a distinct advantage, but creates the legacy of increased unemployment [59]. By 1992, significant sectors of the Hungarian economy, including brewing, cement, glass, bread, vegetable oil, sugar confectionery, paper and refrigerators were in the hands of foreign multinational corporations. In 1991, nine of the largest ten privatisations went to Western multinational corporations. Eighty-five percent of privatization proceeds came from foreign investors. Multinationals including Electrolux, Unilever, and General Electric have plucked attractive state enterprises.[60]
7. Promoting unsustainable agriculture Corporations control virtually every step of the food production and distribution system, which is riddled with ecologically unsustainable practices. E.g., just 20 chemical companies account for the sales of over 90 percent of all the world's pesticides. These agricultural chemicals are responsible for tens of thousands of deaths, and at least a million more farm worker poisonings every year. Global giants such as Phillip Morris, United Fruit, Pepsico, Cargill, Unilever and Nestle oversee vast portions of international agricultural production and trade. In fact, multinationals either directly or indirectly command 80 percent of the land around the world that is cultivated for export crops such as bananas, tobacco and cotton. Such agro-export "development" patterns regularly displace farmers producing food for local consumption, pushing them into situations where they must overexploit the environment to survive.
Unilever claims to be 'among the world's largest users of agricultural raw materials, such as tea, vegetables and vegetable oils.' It thus has a huge impact on the shaping of global agriculture. Unilever claims to be open to different alternatives ('all agricultural systems have something to offer and we want to find out what works best under differing circumstances'), but the company believes it is the market mechanisms that will decide what system works best. 'Our belief is that market mechanisms stimulate performance improvement and efficiency along the supply chain and raise quality standards to meet consumer needs and expectations.'
'Ultimately, we want the market to work for sustainable development and to encourage fully sustainable agricultural systems', says Jeroen Bordewijk, Chairman Unilever Sustainable Agriculture Steering Group. Why do you think Unilever considers sustainable agriculture so important? 'Because', as the company claims, 'we have a clear obligation to our shareholders and consumers to ensure that we continue to have access to supplies of natural raw materials'.
High-input, industrial agriculture is the way forward. In its publication on sustainable agriculture Unilever sums up the blessings of the Green Revolution. It mentions briefly that the success of the Green Revolution came at a cost (but let's not elaborate on that, is what Unilever probably thought), but plays them down immediately ('such costs are not new in the history of agriculture'). 'Many leading experts and institutions still argue strongly in favour of the high-input method that characterized the green revolution' [61]. But of course no mentioning of the many experts who claim small-scale agriculture is much more productive and sustainable. Large-scale, industrialized, high-input agriculture fits in nicely in the corporate project of increasing corporate control of agriculture.
Chemical giants such as Shell, Monsanto, Mitsubishi and Sandoz now control many of the world's genetic seed stocks (through patents), as well as much of the agricultural biotech industry – which presents a new series of potential environmental problems, and undermines subsistence farming. Unilever strongly supports the use of biotechnology in agriculture (see section three above). Biotechnology is used as a tool to create uniform, standardized crops convenient for industrial processing, or crops with a long shelf life. Unilever tried to create genetically uniform palm trees through tissue culture. The company wanted to expand its palm oil operations (palm trees are grown for the oil in their seeds; the seeds are used for snack foods and industrial lubricants), but the trees were too variable in size to be industrialized. Unilever created large plantations of genetically identical palms -and bought out small farmers, cut down tropical rainforests and displaced indigenous people in the process. Also, processing factories for palm oil caused severe water pollution.
Unilever started using GMOs in its food products in a very early stage, even before proper regulation (e.g. on labeling) got off the ground, let alone a public debate (proper regulation is still not in place). Unilever took a leading role in the promotion of genetically engineered food (Unilever introduced 'Bachelors Beanfeast' into the UK, one of the first food products containing GMOs). After the quick introduction of GMOs in its foodstuffs, Unilever could claim there was no turning back. It would be impossible to separate GMOs from GM-free organisms. Zoe Elford of the Genetic Engineering Network once (1998) put it like this: 'Unilever is basically forcing genefoods down consumer's throats. The company knows most people cannot stomach the idea of genefoods. Unilever is willfully abusing its customer brand loyalty.' However, as consumer resistance mounted up, Unilever miraculously seemed to be able to produce GM-free foodstuffs. The company takes a country to country position on the subject of GMOs (adjusting its strategy to GM sensitivities in local markets). Unilever recently declared it was moving to a new system in Europe where 'hardly any GMO ingredients will be used'. This statement clearly is very vague, and leaves much room for continuous use of GMOs.
8. Environmental pollution Unilever claims to be concerned for the safety of its operations and the environment but this attitude clearly does not stretch to India. Unilever has recently been accused by Greenpeace of double standards and shameful negligence for allowing its Indian subsidiary, Hindustan Lever, to dump several tonnes of highly toxic mercury waste in the densely populated tourist resort of Kodaikanal and the surrounding protected nature reserve of Pambar Shola, in Tamilnadu, Southern India.
Greenpeace activists and concerned residents cordoned off a contaminated dump site in the centre of Kodaikanal to protect people from the mercury wastes that have been recklessly discarded in open or torn sacks by Hindustan Lever which manufactures mercury thermometers for export, mainly to the United States. According to Hindustan Lever, from there, the thermometers are sold to Germany, UK, Spain, USA, Australia and Canada. The factory, set up in 1977, was a second-hand plant imported from the United States, after the US factory was shutdown for 'unknown reasons'.
Unilever states that its policy is to "exercise the same concern for the environment wherever (it) operate(s)", "ensure the safety of its products and operations for the environment" and "provide whatever information and advice is necessary on the safe use and disposal of (its) products". Yet workers at the Indian factory are offered no protection from the mercury spills and several workers have complained of health problems which, they allege, is caused by their exposure to mercury in the workplace. Mercury is highly poisonous and exposure to even the small amount through air, water or skin, exerts severe effects on the central nervous system (brain) and kidneys. Foetuses and young children are particularly vulnerable to poisoning by mercury [62].
Not wanting to play down the various violations of environmental acts by Unilever's subsidiaries, the promotion of consumerism (and excessive use of packaging materials, transportation of products worldwide, etc.) should be ranked highest on the company's environmental criminal record. Taking the ecologically destructive effects of consumerism –aggressively promoted by multinationals like Unilever- into account, all efforts of these companies to 'save the environment' can only be regarded as greenwash practices.
9. Using consumerism to 'eradicate' poverty By some this is perceived as a good thing and the only way out of misery for poor people. The UN has sent a message to global corporations, urging them to recognise the potential of the world's poor as consumers. The Financial Times reports (30 April 2001) that Unilever is one of the few companies that have already taken the initiative, reformulating some of its products to make them accessible and affordable to poor in India. Detergent (e.g. Omo) and shampoo, for example, are now available in small sachets that sell for as little as half a rupee in India (speaking of excessive packaging!). This apparently made good quality products available to the poor, but begs the question 'why aren't local businesses able to provide consumers with products?'
10. Taking public space/barring imagination 'We are proud of our project of voluntary activities for the benefit of society. Worldwide Unilever companies have donated more than 50 million euro* on voluntary activities. In co-operation with others we support projects that improve health care, rise levels of education, and stimulate local economic and cultural activities.' (Unilever Statement) [63].
• Incidentally this amounts to less than 0,1% of total turnover
Multinationals are increasingly penetrating the lives of people by taking public space, first of all by advertisements. Unilever does not perceive this as a problem at all and proudly states: 'On the way to work, in town or at home, consumers come across advertisements for our brands in all areas of their daily lives – on television, radio and the internet, in print, posters and direct mail and through sponsorship and public relations campaigns.'
Unilever also bombard us through sponsorship and the interference with education and science (partnerships between universities and the private sector are mushrooming). Sponsoring sport events and art projects seems to be among the latest trends, though art should energize people's imagination and should be free from commercial interests. Unilever does not see contradiction in the mix of art and business interests, because it is good for a company to be 'associated with creativity' (in the words of FitzGerald) and to enlarge its visibility in the public domain.
Around the world, Unilever companies invest some £25 million in community involvement projects, including education and arts sponsorship. On May 13th, 1999, Unilever chairman Niall FitzGerald announced a £1.25 million sponsorship agreement with the new Tate Gallery of Modern Art in London. The funds would enable the gallery, which opened in May 2000, to commission and exhibit large-scale work (known as the Unilever Series) each year for the coming five years. It was the first major sponsorship of the new gallery's programme. (Unilever is committing £250,000 a year until 2004 to enable the Tate to commission new works of art.)
At the end of the summer (2000), Unilever claims enthusiastically, two thousand people from Europe headed off for Ibiza (!) where Unilever organized a big dance party (in a converted zoo) in order to introduce a new product (a new variant of Axe personal care) [64].
11. Collaboration with oppressive regimes Margarine Unie brought major interests in Nazi Germany. One source remarked that Adolf Hitler "had decided to leave the management of tropical colonies and enterprises (after his presumed victory) to the Dutch, who, he said,… 'would do it better than we could hope to'. What had evoked his respect? "The incredible efficiency of one firm…"
More recently, Unilever was one of the companies which successfully lobbied the European Commission to begin legal proceedings at the World Trade Organisation to challenge US state Massachusetts' refusal to award public contracts to companies that do business with or in Burma (on grounds of Burma's appalling human rights record) [65].
Unilever grilled on bribery, human rights and environmental practice by BBC (21 August 2001)
Unilever CEO FitzGerald has admitted that local management in some of the 90 countries where the company operates accept "sweeteners" or "facilitating payments" to seal business deals [66].
12. Hypocritical Health Campaign induced by Self-Interest In an effort to avoid tobacco-style lawsuits, food giants including Unilever, Procter & Gamble and Heinz are to use internet, TV and press ads to warn consumers that eating too much fast food will make them fat. Food companies are worried if the problem continues they could face the threat of similar lawsuits to those being brought against tobacco firms. There is also concern governments may try to crack down on fast food advertising or impose mandatory health warnings. Other companies involved are Kraft Foods, one of America's biggest makers of snack foods, Pepsi, Monsanto, Coca-Cola and McDonalds. All companies at the forefront of promoting unhealthy food worldwide [ready-made microwave meals (instead of fresh, whole foods), genetically engineered crops (as opposed to organic crops), etc.] and in the process shaping agriculture to suit industrial needs (as opposed to the needs of farmers, local communities, the environment, or consumers).
13. Excessive Pay Management Unilever is likely to end the year 2002 with one of the highest paid boards of any company in the index of Britain's 100 largest companies, with six of its top executives being paid more than £1m in 2001.
---
References [54] Financial Times, 04/7/2001
[55] http://just-food.com/news_detail.asp?art=41057&dm=yes&c=1 (source: just-food.com editorial team, date viewed: 18/9/01)
[56] Washington, Business Wire, press release 14.06.2001
[57] The Global Market Place, 1987
[58] Belen Balanya…[et al.] (2000) 'Europe Inc., Regional & Global Restructuring and the Rise of Corporate Power', Pluto Press, London, pg. 29
[59] Ibidem
[60] www.transnationale.org (source: transnationale, date viewed: 09/8/01)
[61] Unilever Jaaroverzicht 2000, en verkorte jaarrekening (Unilever publication, Dutch version)
[62] Greenpeace press release, March 7, 2001 // see also: Multinational Monitor, April 2001, pg. 6-7
[63] Unilever Jaaroverzicht 2000, en verkorte jaarrekening (Unilever publication, Dutch version)
[64] Ibidem
[65] Corporate Watch, CW Magazine, Autumn 1998
[66] http://just-food.com/news_detail.asp?art=39902&dm=yes&c=1 (source: just-food.com editorial team, date viewed: 18/9/01)
Unilever: Products and Projects
Unilever is basically an 'Armada of brand names'. The multinational owns many subsidiaries all over the world (see section two). Unilever's famous brands include Dove, Knorr, Lipton, Magnum, Omo, Cif, Slim-Fast, Iglo, Birds Eye, Becel, Blue Band, Unox, Calve, Conimex and Lever2000.
Unilever categorizes its products as follows:
Home and Personal Care (HPC) Products include cosmetics, perfumes, personal wash, soap, toothpaste, deodorants, shampoo, fragrances, detergents for fabric cleaning, diagnostics (e.g. pregnancy tests)
Food Products include tea, ice-cream, fish, margarine, frozen foods, spreads & cooking products, salad dressings, culinary products, meat snacks, olive oil, cheese
Professional cleaning: DiverseyLever provides cleaning and hygiene products and services to industrial and institutional customers
Plantations, Plant Science and Trading Operations: Unilever operates tea plantations and develops raw materials for the vegetable, tomato, edible oil and bakery categories. The company also has oil milling operations.
R&D: In 2000, Unilever spent 1,187 million euro (£748,235.37) on R&D, 2,5% of total turnover [9].
A few explanatory remarks on some of Unilever products with a dubious status:
Bachelors Beanfeast Unilever was the first multinational company that started using genetically modified (GM) products. Their "Beanfeast" range (which is now being sold) contained GM soya. A tiny asterisk attached to the ingredient list was the only mark to warn consumers.
Bachelors Beanfeast contained soya beans which had genetic material from a virus, a bacteria and even the petunia plant inserted into them. Effects on the human body could (and can) not be predicted [10].
Unilever received more than 3,000 phone calls from angry consumers in the UK. By spring 1999, it was forced to withdraw Beanfeast, its flagship GM food product and to agree to phase out all GM products [11].
Omo, Unilever's international-brand washing powder Omo is a blue detergent powder launched in 1954, and became the Unilever spearhead in the synthetic detergent market. New Blue Star Omo was introduced at the end of March 1963 [12]. Today, Unilever is aggressively promoting Omo all over Asia and Africa (see box below for an illustration), packaged in quantities down to 35 gram. Unilever's brands Persil, Omo and Skip (other Unilever brands include the pre-war brand Sunlight, Sun, Vim and Surf) are engaged in fierce competition with Procter & Gamble's washing powder brands for pole position in just about every world market.
P&G was the first to use one brand name for its leading detergent (Tide) in some countries and another brand name, with a different package (Ariel) in the others. Unilever copied this policy. The company markets Surf in many countries and Omo in the remainder. The products are almost identical. But the packages are dissimilar enough that retailers stock Surf in the same section with Omo, often at the same price, so consumers must believe they are different products [13].
'No customer must ever say I didn't get a packet' 'It is morning in the down-at-heel Tanzanian hamlet of Kiwalani, and salesman Sospeter Jackson is busy helping to define the future of marketing to Africa's dollar-a-day economies. Wearing Unilever's battledress an "Omo" T-shirt and a yellow "Key" baseball cap he has cycled to a tiny outlet beside a gravel road and launched into the daily challenge of bringing his products to some of the poorest people in the world. Salesmen in Unilever uniforms act as mobile advertisements, and by travelling door-to-door develop personal relationships with shopkeepers. They are paid extra if they hit targets."A systematic distribution operation is crucial to the success of any company in a developing economy. But it is a large-scale undertaking", says Rajendra Aneja, MD of Unilever Tanzania. Tanzania has 100,000 retail outlets across the country, in 9000 villages. With half the population living below the poverty line, consumers buy rice, maize and flour in tiny quantities every day from mini kiosks in lanes that are too narrow for vehicles. While Unilever delivers goods by van to big shops in towns, it had to find another form of distribution for outlets in inaccessible villages. In December the company came up with a pilot scheme to address this problem: the "bicycle brigade".

Salesmen are given bicycles with large boxes welded onto the back to transport small packs of detergent powder, margarine, soap and oil. Each salesman visits about 20 to 30 shops, following a fixed itinerary. Small Omo detergent packs and Blue Band margarine have become market leaders, and Key soap, launched last December, has wrested 15% of a highly competitive market in just eight months.'

Source: Financial Times, 7 November 2000 ('No order too small for bicycle brigade that peddles products in rural Tanzania')
Slim-Fast (see: www.unilever.co.uk/unileverintheuk/slimfast.html)
'Each Slim.Fast meal contains one third of everything you need to eat in a day – protein, carbohydrate, essential fatty acids, fibre, vitamins and minerals – an ideal food in around only 200 calories' [14].
Slim-Fast was bought by Unilever in 2000, and is now one of Unilever's top-performers. Unilever CEO FitzGerald (obviously suffering from Nutritional Schizophrenia) likes to say he bought the ice-cream company Ben & Jerry's on the same day he bought Slim-Fast because "one makes you fat, and the other makes you thin" [15].
Hunger evidently is a pre-eminent problem in the South, while obesity is a big problem in the North. Hunger and obesity should be considered as two sides of the same medal. Food corporations can now exploit the opportunities (in this case: fighting overweight) opened up by the culture of over-consumption, which they themselves have created. In addition, advertisements & TV commercials add to pressure (particularly on women) to look slim (if not skinny), and enlarge the growth potential for companies such as Slim-Fast.
Slim-Fast sells shakes (milk- or soy-based), drink powders, and snack bars through retailers in the US and Europe under the Slim-Fast and Ultra Slim-Fast names. As these names suggest, Slim-Fast capitalises on the needs of weight-conscious consumers. It has marketed products aggressively, hiring celebrity endorsers such as former baseball manager Tommy Lasorda and TV's Kathie Lee Gifford; Lauren Hutton is the company's latest spokesperson [16].
Unilever and Slim-Fast have developed an Internet-based service that offers advice on health management and vitality. You can even join in the Slim-Fast "It Pays to Lose" Instant-Win Game [17]. No purchase necessary to enter or win; just fill in your details (which will be used by the company to sharpen its marketing strategies).
'Avoid embarrassing moments'You can do your online shopping as well. 'Avoid those embarrassing moments. Purchase products like Slim-Fast online, from the privacy of your home or office. When you shop online for diet aids, you'll never have to face a clerk again!'[18].Visit Slim-Fast online: http://sweepstakes.yahoo.com/slimfast
Light-weight citizens'Slim.Fast has the longest clinical trials running of any slimming programme – in Pound, Wisconsin the population using Slim.Fast for weight control for the past five years is now an average 11.5kg lighter than the population in a nearby town' [19].
Safety AlertOn 3 August 2000, Slim-Fast (voluntarily) recalled more than two million milk-based shakes, saying they may present a low risk of temporary gastrointestinal sickness and should not be consumed. The shakes were being pulled off supermarket shelves due to a "manufacturing problem" [20].
Fair & Lovely Unilever's subsidiary based in India, Hindustan Lever Limited (HLL) markets Fair & Lovely Skin Cream and Lotion, the largest selling Skin Care Product in India; a brand developed in India, and now exported to over 30 countries [21]. Fair & Lovely is being promoted as a 'fairness face cream' that will lighten your dark skin. Through their advertisements, Hindustan Lever spreads the message that a light skin is better than a dark skin. This type of advertisement promotes racism. It sends out the message that dark-skinned people are inferior.
---
References [9] Unilever Jaaroverzicht 2000, en verkorte jaarrekening (Unilever publication, Dutch version)
[10] http://cobalt.freetekno.org/issue7.htm (source: Cobalt, date viewed: 19/8/01)
[11] www.heureka.clara.net/gaia/genetics.htm (article titled 'Genetic Engineering a Paradise on Earth or a Descent into Hell?', date viewed: 19/8/01)
[12] www.warringtonhistory.co.uk/products.html (source: Warrington, date viewed: 19/8/01)
[13] www.sbaer.uca.edu/Research/1995/SMA/95swa358.htm (GLOBAL BRANDING POLICIES BY THE BIG THREE SOAPMAKERS: AN UPDATED AND EXPANDED STUDY, date viewed: 19/8/01)
[14] www.unilever.co.uk/unileverintheuk/didyouknow.html (source: Unilever, date viewed: 18/9/01)
[15] www.businessweek.com/magazine/content/01_32/b3744137.htm (source: BusinessWeek online, date viewed: 19/8/01)
[16] www.hoovers.com/co/capsule/2/0,2163,40432,00.html (source: Hoover's online, date viewed: 19/8/01)
[17] http://iw1.prizes.com/Slimfast/rules.asp (source: Slim-Fast, date viewed: 19/9/01)
[18] www.over-the-counter.com/dietaids.html (source: Slim-Fast shopping online, date viewed: 19/9/01)
[19] www.unilever.co.uk/unileverintheuk/didyouknow.html (source: Unilever, date viewed: 20/9/01)
[20] www.safetyalerts.com/recall/f/00/slimfast.htm (source: SafetyAlerts.com, date viewed: 19/9/01)
[21] www.hll.com/ab02.htm (source: Hindustan Lever Limited, date viewed: 19/9/01)
Unilever: Influence / Lobbying
Unilever's roots go back to the latter half of the nineteenth century when the Industrial Age spawned working-class households with money to spend. Entrepreneurs began to package products under brand names and promote them to millions of the new customers. It was the dawn of modern advertising and merchandising. Lever was one of the firsts to discover the efficacy of mass advertising. Obviously, the budget for marketing and advertising has grown dramatically ever since. Advertising has always been a keystone of the business. (E.g. Unilever Bestfoods UK spends almost £100 million a year on advertising; The PG Tips chimps family advertising campaign was first screened at Christmas in 1956. The chimp adverts are now the longest – running TV advertising campaign of any brand, having featured in over 100 commercials) [36]. In 2002, Unilever spent an unprecendented amount of money on advertising -struck the biggest deal in the UK's advertising history- and expanded its outreach through TV, billboards and other channels even further.
Unilever even developed its own house agency, Lintas (Lever International Advertising Service), which for many years ranked as one of the world's largest advertising agencies (Lintas is no longer part of Unilever). You can imagine that Unilever exerts tremendous influence through its ads, penetrating the lives of hundreds of million consumers every day. Its latest strategy to clinch even more customers (especially women, the majority of Unilever's customers) to its brands involves the exploration of e-commerce.
Unilever targets politicians as well, in order to influence, direct and shape policies. The company takes an active stance, like all other multinationals with huge market power, aiming to create a more favorable business climate. The finalizing of the single European market (and its extension to Eastern Europe) stems high on Unilever's agenda. Via lobby groups such as the TEP and the TABD (see below) Unilever and other big corporations (which are both the main driving forces behind the 'European Unification Project' as well as the main beneficiaries) try to speed up the unification process. Another main priority for Unilever is enhancement of its grip on the food chain. The promotion of GMOs and large-scale, export-oriented agriculture fit in this project (see below).
Unilever participates in various industry lobby groups (such as the International Chamber of Commerce, the Confederation of British Industry, EuropaBio), and undoubtedly has strong connections with many high ranking politicians. Political lobbying has become more professional and institutionalized during the 90s. It has been effectively subsumed into the much wider area of 'reputation risk'. Corporate managers increasingly talk about 'corporate reputation management' –that is the big game everyone is now playing. It involves not only the targeting of politicians, but of other groups as well (employees, consumers, regulators, but most of all ethical or environmental pressure groups and NGOs). Companies generally provide little information about what is actually being said and decided within lobby groups, or claim it to be a-political. But they all know very well that their economic weight enables them to substantially influence policy decision-making processes, be it informally or formally, indirectly or directly. Economic and political power always come together.
Lobbying Groups
Unilever is a member of several influential lobby groups on the national, European, regional (transatlantic) and the global level, including:
British Chamber of Commerce (BCC):
The BCC represents over 135,000 businesses, of all sizes in all sectors, from all over the UK, and describes itself as 'one of the UK's most powerful business affinity groups.' About its influence, the BCC claims the following: 'at all levels, local, regional and national, the British Chambers of Commerce provide a powerful voice for business. Our regular surveys, consultations and reports provide grassroots business opinion and have strong influence on governments ministers and officials, MPs, and other decision makers and opinion formers. This is reflected by our high profile in all kinds of media; each year we generate thousands of newspaper headlines, TV and radio interviews, often directly involving our member companies.'
BCC web site:www.britishchambers.org.uk"> www.britishchambers.org.uk
Confederation of British Industry (CBI):
The CBI is the representative body for British business as a whole, and depicts itself as 'the UK's leading employers' organisation; Britain's business voice.' Its membership of 250,000 firms employs about half the UK's workforce. The stated objectives of the CBI are "to uphold the market system and the profit motive that sustains it." It works both proactively, in forming and pushing policies, and reactively, in trying to deflect government proposals. In fact few policies or bills are written without extensive consultation with the CBI. It has daily contact with every level of government, with civil servants, with Ministers (including the PM), and once a bill reaches Westminster with MPs. The CBI's chief economist is a member of the independent panel of Six Wise Persons which advises the Chancellor on the Budget. In addition, the CBI offers its members 'a voice on policy in Europe and internationally'.
CBI web site:www.cbi.org.uk"> www.cbi.org.uk
Institute of Directors (IoD):
Membership of the IoD is individual – each member joins the IoD in his or her capacity as a director. One of the IoD's objectives is 'to make sure the views of business leaders are taken into account when the government is reviewing policy.' With over 37,000 members the lowest common denominator effect ensures that it's far less influential than e.g. the BCC. In fact its views are more balanced than those of the CBI, as the IoD is an association of people each with an equal say – the majority come from small businesses (whereas the CBI is an association of businesses, some of which are larger and more influential). While the CBI is split on the issue of the single currency (euro), the IoD is opposed to it. IoD's biggest recent success has been the 1995 Budget cuts to both capital gains and inheritance tax.
IoD web site:www.iod.co.uk"> www.iod.co.uk
European Roundtable of Industrialists (ERT):
The ERT, founded in 1983, consists of some 45 'captains of industry' from European multinational corporations with a 'significant manufacturing and technological presence worldwide'. The ERT was formed with the express intention of reviving the EU unification process and shaping it to the preferences of European corporations. Unlike most other corporate lobby group in Brussels, the ERT has never bothered to lobby on detailed legislation. Instead, it concentrates on painting the big picture, and filling the EU's agenda with sizeable new projects. The ERT's access to European commissioners is unchallenged, and it also enjoys privileged connections with members of the European Parliament. In combination with long-standing linkages between member companies and their national governments, this access to the Brussels bureaucracy has been a critical element of the ERT's lobbying successes. Companies currently represented in the ERT include Bayer, British Petroleum, DaimlerChrysler, Siemens, Shell, Renault, Ericsson, Fiat, Philips, Total and Unilever.
ERT website: www.ert.be
European Association for Bioindustries (EuropaBio):
Virtually the entire European biotechnology industry is united in EuropaBio, which was created in 1996. EuropaBio is made up of some 600 companies, ranging from the largest bioindustry companies in Europe (including the European offices of US companies like Monsanto) to national biotech federations representing small and medium-sized enterprises. Member companies include all of the major European multinationals interested in biotechnology, e.g. Bayer, the Danone Group, Novartis, Monsanto Europe, Nestle, Novo Nordisk (fertilizer and pesticide company), Rhone-Poulenc, Solvay (an international chemical and pharmaceutical Group, headquartered in Brussels, Belgium) and Unilever. EuropaBio lobbies for a stronger role for biotechnology within the EU's economy.
Prof. Dr. Eduard Veltkamp, Senior Vice President Business Research Foods, Unilever, is one of EuropaBio's Board Members.
The main industrial lobbygroup aggressively promoting the commercialisation of GM food in Europe, and ever stricter patent protections for big corporations. Unilever is one of the most influential members of EuropaBio.
EuropaBio website: www.europabio.org
On a regional/transatlantic level
Transatlantic Business Dialogue (TABD):
The TABD arguably is one of the most far-reaching and influential international corporate-state alliances. Through the TABD, EU and US based corporations develop government policy recommendations, which the both governments in turn do their utmost to implement. In both Washington DC and Brussels, the TABD's access to the political process is remarkably institutionalised. The primary aim of the TABD is to build an integrated transatlantic marketplace and to develop and steer EU-US leadership in international trade negotiations such as within the World Trade Organisation (WTO). The TABD has identified many 'trade barriers' and brought them down, furthering transatlantic trade liberalisation, e.g. in the field of biotechnology. Monsanto and Unilever (see section 4) led the TABD's biotech initiative, intending that products approved once should be accepted on both sides of the Atlantic.
TABD web site: www.tabd.org
Bilderberg Group (an international elite forum) The Bilderberg group is one of the oldest and most impenetrable international groupings in which major corporations play a significant agenda-setting role. The first Bilderberg gathering of politicians, military strategists, bankers, business leaders, academics, media, trade unionists and other opinion shapers took place in 1954 in the Bilderberg Hotel in Oosterbeek, the Netherlands. This initial meeting was paid for by Unilever and the US Central Intelligence Agency (CIA). Today, approximately 120 global elite from North America and western Europe meet annually under the aegis of the Bilderberg Group. There is no fixed membership, but a number of large corporations have taken part over the years, including BP, Exxon, Ford, General Motors, IBM, Rio Tinto, Shell and Unilever. The Bilderberg agenda remains fixed upon current issues within the neoliberal, free market discourse. It is widely believed that the consensus reached within this forum is a basis for international policy developments [37].
International Chamber of Commerce (ICC):
The ICC is the most effective global business organisation. On its website the highly ambitious/pretentious ICC introduces itself as being 'the only representative body that speaks with authority on behalf of enterprises from all sectors in every part of the world'. The ICC is very clear about its tremendous decision-making power and declares: 'Because its member companies and associations are themselves engaged in international business, ICC has unrivalled authority in making rules that govern the conduct of business across borders. Although these rules are voluntary, they are observed in countless thousands of transactions every day and have become part of the fabric of international trade'.
ICC was founded in 1919. Today it groups thousands of member companies and associations from over 130 countries. The business organisation was modernized and relaunched in the mid-1990s. It has succeeded in reproducing the privileged position established by corporate lobby groups within the EU, the United States and Japan on a global level. The ICC has long been a triumphant lobbyist for global economic deregulation in fora such as the WTO, the G8 and the OECD. Within a year of the creation of the United Nations, ICC was granted consultative status at the highest level with the UN and its specialized agencies. The ICC is currently trying to increase its influence within the UN. The UN –undergoing an ideological transformation and eagerly embracing corporate groupings- entered into different partnerships with the ICC, resulting in several joint projects between business and various UN agencies (see below).
ICC website: www.iccwbo.org
Unilever was one of the 450 multinationals taking part in the Geneva Business Dialogue, a meeting, taking place late September 1998, which marked the beginning of a growing (increasingly formalised) relationship between the UN and the ICC. The Geneva Business Dialogue was convened in order to 'bring together the heads of international companies and the leaders of international organisations, so that business experience and expertise is channelled into the decision-making process for the global economy' (according to ICC President Helmut Maucher, CEO Nestle).
The dialogue between the ICC and the UN is an ongoing one, and includes regular meetings at the highest level. And while the ICC appears to have consolidated its hold on the UN's activities in the economic realm, another global lobby coalition has long been an active partner in the UN's work on environment and development. The World Business Council for Sustainable Development (WBCSD), which describes itself as 'the pre-eminent business voice on sustainable development' was the first corporate lobby group to force an institutionalised partnership with the UN [38]. Unilever is one of the 150 multinationals taking part in the WBCSD. Practical cooperation between business and UN agencies like the UN Conference on Trade and Development (UNCTAD) and the UN Development Programme (UNDP) is also becoming routine.
WBDSD web site: www.wbcsd.ch
The UN-private sector seized momentum on 26 July 2000 when the Global Compact -basically a set of principles on the environment, human rights and labour rights which multinationals agreed to act on- was launched. In the words of Unilever's chairman FitzGerald: 'The UN Global Compact is a symbol of leadership in a complex world, and of the potential for mutual understanding as we enter a new century. It provides a forward-looking forum in which the United Nations, companies and civil society organisations can come together in open and transparent dialogue. It offers the opportunity to discuss practical ways of working together to create a more prosperous and sustainable world.' Others perceive the Global Compact in a totally different way, and consider the Global Compact as the ultimate greenwash opportunity for corporations (or call it bluewash, referring to the colour of the UN flag). Obviously, it is very beneficial for corporations to have their name associated with the UN and make use of the Compact logo.
Global Compact web site: www.unglobalcompact.org
Wanting to take advantage of the UN's receptive stance towards the private sector, lobby groups such as the International Bioindustry Forum (IBF) increasingly target the UN. The IBF, an umbrella group of national and regional associations such as EuropaBio, BIO, BIOTECanada, and the Japan Bioindustry Association, is concerned by the growing culture of regulation resulting from widespread public concern and the backlash against biotechnology, particularly GM food products. By bringing the world's most powerful and influential biotech companies, such as Unilever, Monsanto, Nestlé, Novartis, Pfizer, and DuPont together, the IBF lobbies to prevent the adoption of potentially industry unfriendly agreements in the UN, and to transform the UN and its agencies into promoters of biotechnology.
Critics have recently hit the newly released Human Development Report (2001) of the United Nations Development Programme (UNDP) for blind biotech bias, stressing the report presents as facts the unsubstantiated promises of the genetic engineering (GE) industry while dismissing the environmental risks and ignoring the real challenges of agriculture in developing countries. Various civil society organisations strongly disagree with the main messages contained in the UNDP Human Development Report 2001. 'The report taken in its entirety forms an unabashed pat on the back for the hi-tech bandwagon on which a minority of powerful elites are galloping to even greater riches, even more power. The verdict of the report is clear: the hi-tech world of information technology and biotechnology is the saviour of millions of poor, starving, desperate people in the "developing" countries' [39-40].
Most of the information about the aforementioned lobby groups stems from their official web sites. Another important source is the following: Belen Balanya…[et al.] (2000) 'Europe Inc., regional&Global Restructuring and the Rise of Corporate Power', Pluto Press, London.
Other sources used can be found in the reference list at the bottom of this document.
Influencing research and education
Unilever claims to have spent 1.2bn euros (£756,4 million) on research & development in 2000, some 2.5% of the company's turnover. But on what kind of research and with what intentions? Is research being conducted in the public interest, or is it being conducted solely to meet the companies' profit driven ends? Unilever sponsors many projects in the field of education and science (see below). The dangers involved in this are, amongst others, the loss of the 'independent nature' of education and science (or what is left of this independence), shrinking academic freedom and a blurring of the line between public and private interests. E.g. corporations often define education as a function of the labour market (in order to create 'appropriate' future employees who fit in well in corporate structures) instead of a means to (strengthen) personal development. In addition, corporations consider schools as fertile ground to target (and create!) young consumers.
Connections with schools and universities, a few examples:
Unilever targets children Unilever developed teaching materials for schoolchildren. Little books, titled 'Dirty and Clean', should educate children on hygiene. The message is 'you can become dirty, as long as you will become clean again!' Glorix (a Unilever brand) is the messenger, but (as Unilever reassures the worried reader who might think the book is meant as an advertisement!) use of the brand will be 'reduced to a minimum.' The books are being used in 35% of all primary schools in the Netherlands [41].
Unilever supports the 'UNEP/UNESCO Partnership on Youth and Life Styles: The Youth and Sustainable Consumption Research Project'
This UNEP/UNESCO program aims at developing and promoting the adoption of sustainable consumption patterns among youth [42]. 'For us, the most important thing is to make young and less-young consumers aware of the power of their choices on companies' behaviour and of their right to ask corporations for more sustainable products', says Isabella Marras, an associate program officer of UNEP's Division of Technology, Industry and Economics [43]. The involvement of Unilever in this project is very dubious, if not appalling, since Unilever aggressively promotes consumerism, preferably amongst children (see section four).
The Unilever Nelson Mandela Scholarships From 1998 Unilever has provided scholarships (enabling South African students to undertake postgraduate study in the UK) to encourage leadership development among previously disadvantaged South Africans. Unilever has committed more than £3.1 million to this project and will award up to ten scholarships each year until 2008 [44].
Unilever-Cambridge University Partnership for Science One of the world's leading scientists, Professor Robert Glen, is to head a new research centre being created through a partnership between Unilever and the University of Cambridge in the UK.
Professor Glen, the co-inventor of the anti-migraine drug Zomig (TM) has taken up the post of Unilever Professor of Molecular Science Informatics at Cambridge University's Department of Chemistry.
Commenting on his appointment, Professor Glen said: 'This is the most exciting opportunity of its kind anywhere in the world – a real chance to shape the way that scientific research will be conducted in the future.' He added that the way ahead for leading universities lies in joint ventures with businesses. 'Academia and business need to work together more closely to bring benefits for everyone around the world. Scientists are no longer divorced from business, nor should they be, and businesses need cutting-edge science to survive in our fast changing world' [45].
But there is another way, pointed out earlier, to look at this. Traditionally, universities have been reservoirs of independent thinking where tenured faculty had the academic freedom to analyse and interpret science and its implications for society without pressure from financially interested parties. But as funding ties between private industry and universities grow, the pool of independent research is shrinking. Karen Charman (source: Sierra, July/August 2001) examines the growing sense of intimidation felt by academic critics of the biotechnology industry in particular [46].
Unilever sponsored Professor Dr. Rolf Birk (61) to hold a special chair in the field of international entrepreneurial law at the Law Faculty of Leiden University, The Netherlands. Birk will conduct research on entrepreneurial practices transcending borders. His research is supposed to amongst others, support the creation of a European Trading Partnership [47].
Unilever has sponsored Nigerian academics to attend a symposium at the Unilever Cambridge Centre for Molecular Informatics. The two professors will be attending with other top academics from around the world in the field of informatics [47].
Support for biotech research Unilever played its part in the 'Big Biotech Project' of secretly flooding the food supply chain with GMOs. [Unilever was the first multinational company that started using genetically modified (GM) products. Their "Beanfeast" range (which is now being sold) contained GM soya. A tiny asterisk attached to the ingredient list was the only mark to warn consumers.] Stakeholders in biotechnology tried to slip genetically engineered food into the food supply, hoping people wouldn't notice or object, until the point of no return. This strategy has been quite successful. Within just a few years GMOs found their way to supermarket shelves on a massive scale. No proper public debate and no assessment of public support for GMOs preceded the influx of GMOs in the food supply. There was no proper regulation in place to protect the health of humans and the environment, and to protect the interests of farmers and consumers.
But even after public opposition to GMOs had grown, Unilever kept using GMOs in its food products.
Now that the company cannot possibly ignore consumer resistance any longer, Unilever is taking a country to country position on GMOs. 'We will continue to respond to demands in our different local markets to provide products that meet consumer's expressed needs. This is why some of our companies have removed ingredients derived from GM plants from their products.'
Unilever is a major advocate of biotechnology (the company became the first major manufacturer to put its weight behind the controversial area of genetically modified foods), and claims to support 'independent' research in this field. It's obviously very convenient for all big corporations dealing with food processing to purchase standardised, uniform, easy-to-process products with long shelf lives. The application of biotechnology in agriculture is a very helpful tool in meeting this end. In addition, Unilever hopes to boost its profits by producing so-called functional food products – foodstuffs with enhanced nutritional value and/or health benefits. A special team within Unilever is concentrating on a maximisation of the opportunities provided by functional food products, within all brands and categories.
Niall FitzGerald, writing in Financial Times, stressed the necessity of 'state guidance' of public opinion if Britain wants to take advantage of the tremendous opportunities offered by biosciences. Basically, FitzGerald believes that science will eventually convince (ignorant) people of the benefits of biotechnology [48]. In addition, regulation is considered a very important instrument to regain and boost public trust in GMOs. (Assuming that the lack of public support for GMOs in Europe is mainly caused by lack of proper regulation)
FitzGerald has this future ambition of changing the character of foods and personal care products through genomics, in order to make these products suit the needs of every single individual. Speaking at the opening of a £10 million Biosciences Laboratory at Unilever's research establishment in Sharnbrook, Bedfordshire, FitzGerald said: 'Ultimately, the complete picture of the genome will allow us to offer people life-enhancing functional foods and personal care products through their entire lifetime.' Isn't this an exciting prospect! [49-50]. See also: Corporate Watch briefing on functional foods (GE briefings, at: www.corporatewatch.org.uk/publications/list.html).good for Monsanto's health.'), at: www.corporatewatch.org.uk/publications/list.html
In the UK, Unilever Research is one of the corporate sponsors of ERBI –Networking in Cambridge and the East of England bio-community. ERBI Mission statement: 'Our role is to enhance the growth and development of biotechnology in the East of England, thereby asserting the region as a world renowned centre of excellence'. Biotechnology is a key knowledge-based industry and the East of England (Essex, Norfolk, Suffolk, Bedfordshire, Hertfordshire and Cambridgeshire) has the highest concentration of bio-business activity in Europe [51].
On a global level, Unilever participates in the International BioIndustry Forum (IBF).
[See section three above]
Links with the UK government
• Niall FitzGerald has warned Tony Blair that if he continues to delay a decision on the euro their could be serious repercussions for business investment in the UK. Unilever is a major advocate of the single European currency. FitzGerald explains: 'the single market will only be properly completed when it is governed by a single currency. That gives you the ultimate transparency that you need.'
• Lord Brittan of Spennithorne was appointed advisory director to Unilever in May 2000. Lord Brittan was a Member of the European Commission from 1989 to 1999, also serving as Vice President. During the negotiation of the Maastricht Treaty in the 1990-1991 Intergovernmental Conference, Leon Brittan was Competition commissioner. At a later stage he became Trade Commissioner and was completely devoted to the commission's free trade crusade, working in close harmony with UNICE (the European employer's organisation) and other industrial lobby groups. Although Leon Brittan is officially no longer part of the European Commission, his strong ties with Brussels must be very convenient for Unilever.
• Unilever was part of the 'committee on medical aspects of food and nutritional policy' 1999-2000, an advisory committee part of the UK Department of Health.
• Unilever co-operates with the UK government to promote the use of biotechnology/GMOs in agriculture/food through various advisory groups and institutes, including the Institute of Food Research (IFR) and the Department for Environment, Food and Rural Affairs (DEFRA):
The IFR is an UK centre for 'research of international quality', a company limited by guarantee, with charitable status, sponsored by the Biotechnology and Biological Sciences Research Council (BBSRC).
IFR has extensive contacts with universities and research institutes in the UK and overseas.
'The IFR Business Development Section directs its efforts towards identifying where the scientific expertise of the IFR can bring the greatest added value to our industrial partners.'
IFR has a broad customer base that includes UK government departments, European Commission, research councils, industry and consumer groups.
Its fully owned subsidiary, IFR Enterprise, undertakes research involving industrial support, commercialises IFR innovations and has launched the Food and Health Network.
* The Food and Health Network bridges the gap between fundamental food-related research and the needs of the food and drink industry and aims to improve industrial competitiveness. 'The Food and Health Network represents one of IFR's commitments to technology transfer in the support of UK and European food and drink industry', said Ian Lester, Head of Business Development at IFR.
Web site: www.ifrn.bbsrc.ac.uk
The Department for Environment, Food and Rural Affairs (DEFRA) depicts itself as a 'sponsor department for the UK food and drink manufacturing and retailing industries'. DEFRA underscores the need to secure competitive improvement and works closely with individual sectors and key businesses to 'foster and promote greater competitiveness and to remove obstacles to growth. The Food Chain Group is part of DEFRA. The pro-biotech Food Chain Group was set up in 1999 in order to help make the government's science funding 'relevant to our colleagues in food chain companies'.
Web site: www.defra.gov.uk/foodrin/fdchain/fdchain.htm
• In the aftermath of the foot and mouth disease outbreak of 2001, the UK government launched (August 2001) the Policy Commission on the Future of Farming and Food, 'an independent policy commission looking at the future of the farming and food industries in England'. Its terms of reference are: 'To advise the Government on how we can create a sustainable, competitive and diverse farming and food sector which contributes to a thriving and sustainable rural economy, advances environmental, economic, health and animal welfare goals, and is consistent with the Government's aims for Common Agricultural Policy (CAP) reform, enlargement of the EU and increased trade liberalisation'.
Members of the commission include Sir Peter Davis, Chairman Sainsbury's plc and Iain Ferguson,
Senior Vice-President Unilever plc [52].
Homepage: www.cabinet-office.gov.uk/farming/index.htm
• Unilever, like all other big multinationals with firm roots in Britain, seeks to profit from the new business opportunities opened up by the government's Private Finance Initiative. The initiative, started by the Conservatives and developed by Labour, has become the means by which many, even most, of infrastructure projects in Britain are now built.
---
References [36] www.unilever.co.uk/unileverintheuk/didyouknow.html (source: Unilever, date viewed: 20/9/01)
[37] Belen Balanya…[et al.] (2000) 'Europe Inc., Regional & Global Restructuring and the Rise of Corporate Power', Pluto Press, London, p. 145-146
[38] To find out why CorpWatch honoured the WBCSD with a Greenwash Award, visit: www.corpwatch.org/trac/greenwash/wbcsd.html [39] www.greenpeace.org/pressreleases/geneng/2001jul10.html (source: Greenpeace, date viewed: 20/9/01)
[40] www.corpwatch.org/bulletin/2001/0049.html (source: CorpWatch, date viewed: 20/9/01)
[41] Unilever Jaaroverzicht 2000, en verkorte jaarrekening (Unilever publication, Dutch version)
[42] www.unepie.org/pc/sustain/youth/research-project.htm (source: UNDP/UNESCO, date viewed: 18/9/01)
[43] www.iht.com/articles/19498.html ('When Youth Buys, the World Listens', source: Herald Tribune, date viewed: 18/9/01)
[44] Unilever press release, 15.09.2001 (viewed on the official Unilever web site, date: 09/8/01)
[45] Unilever press release, 28.10.1999 (viewed on the official Unilever web site, date: 09/8/01)
[46] see: www.prwatch.org/cgi/spin.cgi/ (source: PR watch, date viewed: 09/8/01)
[47] Unilever press release, 28.03.2000 (viewed on the official Unilever web site, date: 09/8/01)
[48] Financial Times, 14 May 2000
[49] Unilever press release, 20.07.2000 (viewed on the official Unilever web site, date: 09/8/01)
[50] Unilever press release, 11.07.2000 (viewed on the official Unilever web site, date: 09/8/01)
[51] www.bioportfolio.com/erbi/ (source: ERBI, date viewed: 20/9/01)
[52] www.cabinet-office.gov.uk/farming/index/About.htm (source: DEFRA Policy Commission on Food & Farming, date viewed: 20/9/01)
Unilever: Links, contacts & resources
Unilever in the McSpotlight: www.mcspotlight.org/beyond/companies/unilever.html McSpotlight is a source of information about multinationals.
Their homepage: www.mcspotlight.org