We're hiring! Seeking trainee anti-capitalist researcher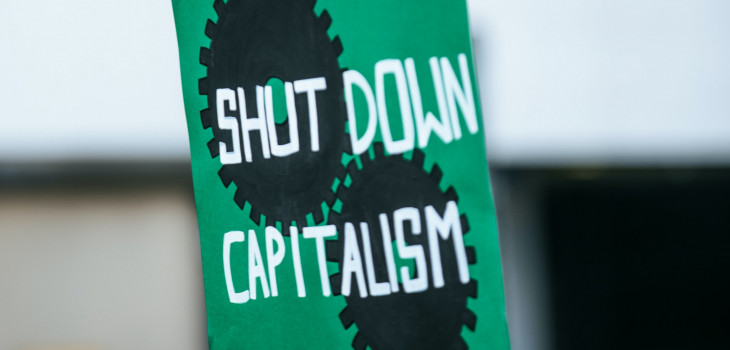 Corporate Watch is looking for a trainee anti-capitalist researcher – help us spread the word!
Note: As part of our commitment to fighting structural inequalities, we actively encourage applications from people of colour and Black applicants. We also welcome applications from working-class people, (ex-)prisoners and those with criminal records. We do not require formal qualifications or a university degree.
We are also looking for freelance contributors here.
Corporate Watch is looking for a trainee researcher. We're looking for someone to join us as we investigate companies and capitalism, expose where power lies, and find information to help fight the corporations and others who are wrecking our world.
Pay: £12.07 per hour
Hours: 3 days (22.5 hours per week)
Contract length: 6 months, with a possibility to extend
Location: Remote working
Application closing date: 10th January 2022
Interview: Week starting 17th January 2022
Start date: 1st February 2022 (negotiable)
About Corporate Watch
Corporate Watch is a research group that helps people stand up against corporations and capitalism through information for action. Our motto is the Utah Phillips quote: "The earth is not dying, it is being killed, and those who are killing it have names and addresses."
We investigate exploitative bosses, landlords and property developers, companies profiting from prisons, deportation flights, animal exploitation and more, as well as the mega-corporations devastating our planet – and the wider systems of power and profit they work within. We provide dedicated research and training for grassroots campaigners.
We are structured as a workers' co-operative.
About the role
The trainee researcher will work closely with our researchers to:
Carry out research on companies on behalf of grassroots groups and campaigns, which may include uncovering information on their structure, history, accounts, and the impact of their work
Produce written articles to communicate your research findings. Depending on the project, you could also use other media to get your work out there, such as infographics or video explainers.
Proof-read and edit fellow researchers' articles
Carry out a share of administrative tasks shared amongst the team
This is a summary of the work but we're open to hearing your experience and ideas about how this role could evolve.
We recognise that researching and writing about companies and corporate power can involve a niche skill set. We will therefore provide the successful applicant with a structured training programme to support them into the role.
Key skills, experience and qualities
Essential:
Experience of carrying out research on corporations or corporate power & its impacts
Experience of writing compelling and accessible texts e.g. articles, leaflets, reports
Ability to write in clear, readable and non-academic English
Ability to work both independently and within a small team
Open-mindedness, creativity, drive, and confidence in this field of work
A commitment to our objectives and principles as an anti-capitalist co-operative
Desirable:
Experience of using a wide range of investigative tools, eg. freedom of information requests, databases, flight-tracking, interviews, etc.
Prior experience reading corporate accounts and investigating company finances
Experience of delivering trainings both in person and online
Working knowledge of grassroots campaigns in the UK
As noted above: You do not need a university degree or any formal qualifications. We actively encourage applications from people of colour and Black applicants. We also welcome applications from working-class people, (ex-)prisoners and those with criminal records.
Application Details
Before applying please read our website to fully understand what we do.
If you're still interested, send your application to contact(AT)corporatewatch.org by 10th January 2022. Please include:
A CV or email with details of relevant previous work or other experience.
A short cover letter introducing yourself. Tell us a bit about why you're interested in this work.
Examples of relevant work you've done before. E.g., links to any articles, reports, leaflets, etc., you've written.
If you have any ideas of particular pieces of work you'd like to propose, tell us about these.
Corporate Watch wants to ensure the job role is clear and accessible. If you have any access requirements, questions or would like to talk to us about the position or the application process please email us at contact(AT)corporatewatch.org.
Responses
Applicants will get an email confirmation when Corporate Watch has received your application, and we will let all candidates know the outcome of their application.
Interview and research exercise
The interview will take place remotely in the week starting 17th January. We will also ask you to complete a research task no longer than two hours some time after the interview. This time will be paid at the same rate as the post.
Image: Markus Spiske via Unsplash