Who's gentrifying Deptford? public meeting with the Tidemill Campaign this Saturday
/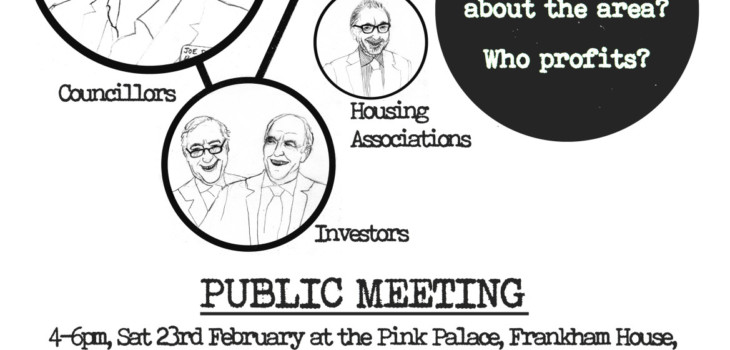 [responsivevoice_button]
Councillors, Housing Associations, Property Developers, Investors … who are the companies and individuals pushing the gentrification of Deptford?
Who gets to make decisions about a neighbourhood, and the lives and homes of people in it?
Who profits from these decisions?
These are two big questions we'll be looking at this Saturday in a public meeting in Deptford, South East London. The meeting will be run by Corporate Watch, and hosted by the Save Reginald Save Tidemill campaign (facebook page), who are fighting off the destruction of council homes and the community wildlife garden.
Come along, and/or spread the word!
4-6 PM, Saturday 23rd February, at the Pink Palace, Frankham House, 50 Frankham Street, London SE8 4RL
In the meeting we'll work together to identify some of the key players making big money out of transforming the neighbourhood. We'll look at the connections between them, from local politicians to global investment funds. We'll share skills and ideas for investigating them further — and we'll think about how we can fight them!