Work with us! Call for contributors!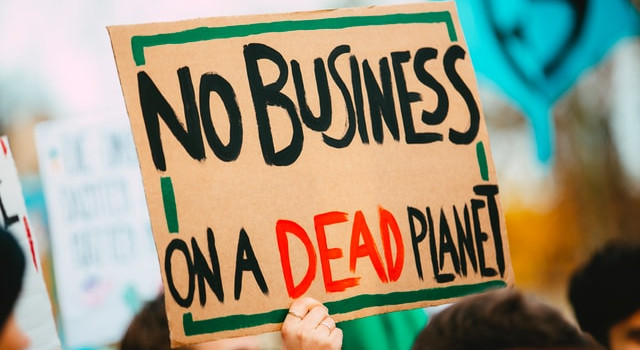 Note: As part of our commitment to fighting structural inequalities, we actively encourage applications from people of colour and Black applicants. We also welcome applications from people without university degrees, working-class people, (ex-)prisoners and those with criminal records. All applications, however, will be carefully considered.
We are also looking for a trainee anti-capitalist researcher here.
Join us as we investigate companies and capitalism, expose where power lies, and find information to help fight the corporations and others who are wrecking our world. We are looking for people to work as freelance contributors to research and write about companies and industries, and corporate power and its impacts.
We also welcome those with audiovisual skills to help present our research in other formats.
What does it involve?
We commission freelance contributors to work on specific articles or research projects. We may also ask for help with projects we've already got underway, for instance, working collaboratively on a report with other researchers. If you have your own proposals for new articles and projects, we'd like to hear them.
Initially, we'll commission new contributors to work on relatively small and straightforward jobs, maybe just a day or two's work at a time. We won't usually ask someone for longer pieces of work until we have some experience of working together.
All the work will be checked and edited by at least one of our co-op members. You will have the opportunity to attend training sessions we run on "investigating companies", as well as learning hands-on as we work together.
We will pay contributors at our hourly freelance rate, currently £12.07 per hour. You will be working from home.
See here for some more information on our contributor working practices and pay.
What do you need to be a CW contributor?
We're well aware that researching companies is not something many people have done before – they don't teach you this stuff in school. You don't need a university degree or any particular qualifications, and we don't expect everyone to come already skilled-up. We'll do our best to make you feel supported and to provide some training "on the job".
Here are some of the things we're looking for, though we do not expect you to have them all:
Experience in investigating companies
Working knowledge of grassroots campaigns in the UK
Ability to write in a clear, readable and non-academic English
Experience of a wide range of investigative tools, eg. freedom of information requests, databases, flight-tracking, conducting interviews, etc.
Experience and skills in understanding finance or reading company accounts
How to apply
First of all, please make sure you've looked closely at our website. That's the best way to get a picture of the range of work we do and what we're about.
We should make clear that we only have a small monthly budget, so unfortunately we're not going to be able to offer work to everyone. We will answer everyone who gets in touch and try to involve as many people as we can.
If you're still interested, please send us by email:
A CV or letter with details of relevant previous work or other relevant experience.
A short cover letter introducing yourself. Tell us a bit about why you're interested in this work.
Examples of relevant work you've done before. E.g., links to any relevant articles, reports, leaflets, etc., you've written before.
If you have any ideas of particular pieces of work you'd like to propose, also tell us about these.
Although our work often focuses on UK-based companies and issues, corporations and capitalism are clearly global forces, and applications from outside the UK are welcome too.
Application closing date: 10th January 2022
Start date: 1st February 2022 (negotiable)
Image: Markus Spiske via Unsplash