Work with us: Corporate Watch is looking for contributors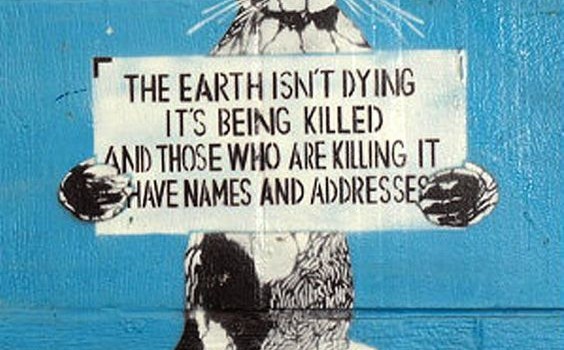 PLEASE NOTE (Update 19 December 2019): we've received dozens of great applications over the last few weeks, which means we have reached the limit of our contributors' budget for the time being. We won't be able to take on any new contributors until at least next Spring. If you'd still like to get in touch, we will keep your application on file for the future.
We are looking for people to work with us as freelance contributors. Join us as we investigate companies and capitalism, expose where power lies, and find information to help fight the corporations and others who are wrecking our world.
We're mainly looking for people to work on researching and writing reports. But we are also interested to hear from people with skills in illustration, graphic design, video-making – or maybe other areas you think might help our work.
This is an ongoing opening with no deadline, feel free to get in touch any time.
What does it involve?
We commission freelance contributors to work on specific articles or research projects. If you have your own ideas for new articles and projects, we'd like to hear them. But also, we may ask for help with projects we've already got underway. For instance, working collaboratively on a report with other researchers.
Initially, we'll commission new contributors to work on relatively small and straightforward jobs, maybe just a day or two's work at a time. We won't usually ask someone for longer pieces of work until we have some experience of working together.
All the work will be checked and edited by at least one of our co-op members. You will have the opportunity to attend training sessions we run on "investigating companies", as well as learning hands-on as we work together.
We will pay contributors at our hourly freelance rate, currently £12 per hour. You will be working from home.
See here for some more information on our contributor working practices and pay.
What do you need to be a CW contributor?
Experience in investigating companies is certainly useful. However, we're well aware it's not something many people have done before – they don't teach you this stuff in school. We'll do our best to make you feel supported and to provide some training "on the job".
The same goes for specialist skills in areas like finance or reading company accounts. These certainly help our work, but we don't expect everyone to come already skilled-up. Feel free to get in touch if you have interest and willingness to learn.
You don't need a university degree or any particular qualifications. You do need to be able to write in clear and readable English, as unfortunately we're not able to offer training in writing skills. Although we do support each other in planning, editing and proofing our work.
We often work with people involved in grassroots campaigns – taking on companies ravaging the environment, property speculators destroying neighbourhoods, exploitative bosses, immigration raids and prison profiteers, arms dealers, and more. Many people who work with us have been directly involved in similar struggles themselves.
How to apply
First of all, please make sure you've looked closely at our website. That's the best way to get a picture of the kind of work we do and what we're about.
We should make clear that we only have a small monthly budget, so unfortunately we're not going to be able to offer work to everyone. We will answer everyone who gets in touch and try to involve as many people as we can.
If you're still interested, please send us by email:
A CV or email with details of any relevant previous work or other experience.
A short cover note introducing yourself. Tell us a bit about why you're interested in this work.
Examples of relevant work you've done before. E.g., links to any articles, reports, leaflets, etc., you've written before. (Or visual work, for example, if you're a graphic designer.)
If you have any ideas of particular pieces of work you'd like to propose, tell us about these.
NB: we welcome applications from (ex-)prisoners and those with criminal records.
Although our work often focuses on UK-based companies and issues, corporations and capitalism are clearly global forces, and applications from outside the UK are welcome too.