Work with us: new six month researcher contract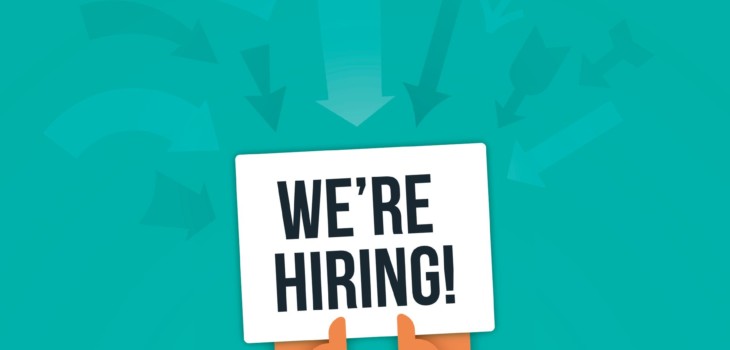 We are looking for a researcher to work with us for six months. Join us as we investigate companies and capitalism, expose where power lies, and find information to help fight the corporations wrecking our world.
22.5 hours a week, £11.56 an hour.
Location: flexible.
What will it involve?
The core of our approach is "information for action": supporting grassroots campaigns and those affected by companies and capitalism. Some of our current focus areas include: housing and gentrification; precarious employment; ecological defence. But we will also be covering other topics, particularly as we get requests from campaign groups. We'll plan projects as a team, and we may work on a range of areas.
You'll work together with our co-op members researching and writing reports, articles and company profiles. We are also interested to hear from people with skills in illustration, graphic design, video-making – or maybe other areas you think might help our work.
This position is a fixed, six month contract. We're looking to get someone to join long term, so after the contract, there may be an opportunity to join Corporate Watch as a permanent co-op member.
The contract will be for 22.5 hours a week, at £11.56 an hour (the same as current co-op members are paid), with holiday, sick pay and parental leave above statutory minimums.
Working days are flexible but we usually work on weekdays, between 9.30-5.30. We plan working days together so that we can keep in touch and support each other.
Most of us work from home and communicate over the phone or online. We have an office in London that people can use but most of the co-op do not work from there and we welcome and encourage applications from outside London.
During the six months, you may be required to do some travelling in the UK to meet with people we are working with, and will be expected to attend training days as described below. Travel expenses will be paid.
Please note this is a new post and is separate from the advert for contributors we put out in November.
What are we looking for?
We want to increase the diversity of the coop. For this reason, we are strongly encouraging applications from non cis-men, and also welcome and encourage applications from people disadvantaged by mainstream society – including, but not only, because of race, class, gender, sexuality, disability or the migration system. Ex-prisoners and people with criminal records are welcome to apply. Lack of formal education, or gaps in employment histories, will not count against you.
The point of our research is to support people facing up to companies and authorities. You will need to communicate with a wide range of people and be sensitive and responsive to different ideas and experiences.
Previous experience in investigating companies is not required. We'll provide training in company research "on the job" and will do our best to make you feel supported. As part of this, you will be expected to attend either our "Summer School" in early July or other "Investigating Companies" training sessions we run.
You don't need a degree or any particular qualifications. You do need to be able to write in clear and readable English, as unfortunately we're not able to offer training in writing skills, though we will support you in producing outputs.
You will be expected to do much of your work by yourself, though we will keep in touch online or by phone, and have regular meetings.
How to apply
First of all, please make sure you've looked closely at our website. That's the best way to get a picture of the kind of work we do and what we're about.
If you're still interested, please click here or on the link below to download the application pack for more details about what we are looking for and application questions.
Application pack: https://corporatewatch.org/wp-content/uploads/2020/02/Application-pack.pdf
Timeline
The deadline for applications is 24 March.
We will tell you if you've been shortlisted for an interview by 1 April.
Interviews will be held in our office in London on 8 April (we will pay expenses for travel within the UK to interviews).
The successful applicant will be expected to start no later than 18 May.
Get in touch if you have any further questions.